𝐏𝐚𝐠𝐚𝐧 𝐑𝐨𝐨𝐭𝐬 𝐨𝐟 𝐭𝐡𝐞 𝐓𝐫𝐢𝐧𝐢𝐭𝐲 𝐃𝐨𝐜𝐭𝐫𝐢𝐧𝐞


Mohamad Mostafa Nassar
Twitter:@NassarMohamadMR
𝐓𝐡𝐞 𝐓𝐫𝐢𝐧𝐢𝐭𝐲 𝐝𝐨𝐜𝐭𝐫𝐢𝐧𝐞 𝐢𝐬 𝐧𝐨𝐭 𝐮𝐧𝐢𝐪𝐮𝐞 𝐭𝐨, 𝐧𝐨𝐫 𝐨𝐫𝐢𝐠𝐢𝐧𝐚𝐥 𝐰𝐢𝐭𝐡, 𝐂𝐡𝐫𝐢𝐬𝐭𝐢𝐚𝐧𝐢𝐭𝐲. 𝐈𝐭 𝐡𝐚𝐬 𝐝𝐞𝐞𝐩 𝐏𝐚𝐠𝐚𝐧 𝐫𝐨𝐨𝐭𝐬, 𝐝𝐚𝐭𝐢𝐧𝐠 𝐛𝐚𝐜𝐤 𝐭𝐨 𝐚𝐭 𝐥𝐞𝐚𝐬𝐭 𝐭𝐰𝐨 𝐜𝐞𝐧𝐭𝐮𝐫𝐢𝐞𝐬 𝐁𝐂, 𝐚𝐧𝐝 𝐡𝐚𝐬 𝐛𝐞𝐞𝐧 𝐩𝐫𝐨𝐦𝐢𝐧𝐞𝐧𝐭 𝐢𝐧 𝐦𝐚𝐧𝐲 𝐄𝐚𝐬𝐭𝐞𝐫𝐧 𝐫𝐞𝐥𝐢𝐠𝐢𝐨𝐧𝐬 𝐞𝐯𝐞𝐫 𝐬𝐢𝐧𝐜𝐞.
𝐓𝐡𝐞 𝐑𝐨𝐦𝐚𝐧 𝐂𝐚𝐭𝐡𝐨𝐥𝐢𝐜 𝐚𝐧𝐝 𝐎𝐫𝐭𝐡𝐨𝐝𝐨𝐱 𝐂𝐡𝐮𝐫𝐜𝐡 𝐂𝐨𝐮𝐧𝐜𝐢𝐥𝐬 (𝐖𝐞𝐬𝐭𝐞𝐫𝐧 𝐚𝐧𝐝 𝐄𝐚𝐬𝐭𝐞𝐫𝐧 𝐜𝐡𝐮𝐫𝐜𝐡𝐞𝐬) 𝐛𝐫𝐨𝐮𝐠𝐡𝐭 𝐭𝐡𝐞 𝐓𝐫𝐢𝐧𝐢𝐭𝐲 𝐝𝐨𝐜𝐭𝐫𝐢𝐧𝐞 𝐢𝐧𝐭𝐨 𝐂𝐡𝐫𝐢𝐬𝐭𝐢𝐚𝐧𝐢𝐭𝐲. 𝐓𝐡𝐢𝐬 𝐨𝐜𝐜𝐮𝐫𝐫𝐞𝐝 𝐛𝐞𝐟𝐨𝐫𝐞 𝐭𝐡𝐞𝐫𝐞 𝐰𝐚𝐬 𝐚 𝐟𝐢𝐧𝐚𝐥 𝐬𝐩𝐥𝐢𝐭 𝐛𝐞𝐭𝐰𝐞𝐞𝐧 𝐭𝐡𝐞 𝐭𝐰𝐨 𝐨𝐯𝐞𝐫 𝐚𝐮𝐭𝐡𝐨𝐫𝐢𝐭𝐲. 𝐄𝐯𝐞𝐧 𝐭𝐡𝐨𝐬𝐞 𝐰𝐡𝐨 𝐯𝐨𝐭𝐞𝐝 𝐭𝐡𝐞 𝐢𝐝𝐞𝐚 𝐢𝐧𝐭𝐨 𝐑𝐨𝐦𝐚𝐧 𝐂𝐚𝐭𝐡𝐨𝐥𝐢𝐜 𝐝𝐨𝐠𝐦𝐚 𝐝𝐞𝐜𝐥𝐚𝐫𝐞𝐝 𝐢𝐭 𝐰𝐚𝐬 𝐚 𝐦𝐲𝐬𝐭𝐞𝐫𝐲 𝐭𝐡𝐚𝐭 𝐡𝐚𝐝 𝐭𝐨 𝐛𝐞 𝐚𝐜𝐜𝐞𝐩𝐭𝐞𝐝 𝐛𝐲 𝐟𝐚𝐢𝐭𝐡.
𝐓𝐡𝐞 𝐭𝐡𝐞𝐨𝐥𝐨𝐠𝐢𝐚𝐧𝐬 𝐭𝐡𝐚𝐭 𝐰𝐫𝐨𝐭𝐞 𝐭𝐡𝐞 𝐂𝐚𝐭𝐡𝐨𝐥𝐢𝐜 𝐄𝐧𝐜𝐲𝐜𝐥𝐨𝐩𝐞𝐝𝐢𝐚 𝐚𝐝𝐦𝐢𝐭 𝐭𝐡𝐚𝐭 𝐭𝐡𝐞𝐫𝐞 𝐢𝐬 𝐧𝐨 𝐎𝐥𝐝 𝐓𝐞𝐬𝐭𝐚𝐦𝐞𝐧𝐭 𝐢𝐧𝐝𝐢𝐜𝐚𝐭𝐢𝐨𝐧 𝐨𝐟 𝐚 𝐭𝐫𝐢𝐮𝐧𝐞 𝐆𝐨𝐝, 𝐚𝐧𝐝 𝐯𝐞𝐫𝐲 𝐥𝐢𝐭𝐭𝐥𝐞 𝐢𝐧 𝐭𝐡𝐞 𝐍𝐞𝐰 𝐓𝐞𝐬𝐭𝐚𝐦𝐞𝐧𝐭 𝐭𝐡𝐚𝐭 𝐜𝐚𝐧 𝐛𝐞 𝐜𝐨𝐧𝐬𝐭𝐫𝐮𝐞𝐝 𝐭𝐡𝐚𝐭 𝐰𝐚𝐲. 𝐓𝐡𝐞𝐲 𝐚𝐥𝐬𝐨 𝐚𝐝𝐦𝐢𝐭 𝐭𝐡𝐚𝐭 𝐢𝐭 𝐰𝐚𝐬 𝐚 𝐩𝐫𝐨𝐝𝐮𝐜𝐭 𝐨𝐟 𝐚 𝐭𝐫𝐚𝐝𝐢𝐭𝐢𝐨𝐧 𝐭𝐡𝐚𝐭 𝐞𝐯𝐨𝐥𝐯𝐞𝐝 𝐨𝐯𝐞𝐫 𝐟𝐨𝐮𝐫 𝐜𝐞𝐧𝐭𝐮𝐫𝐢𝐞𝐬. 𝐓𝐡𝐞 𝐑𝐂𝐂 𝐠𝐢𝐯𝐞𝐬 𝐞𝐪𝐮𝐚𝐥 𝐜𝐫𝐞𝐝𝐞𝐧𝐜𝐞 𝐭𝐨 𝐭𝐫𝐚𝐝𝐢𝐭𝐢𝐨𝐧 𝐚𝐧𝐝 𝐬𝐜𝐫𝐢𝐩𝐭𝐮𝐫𝐞. 𝐈𝐧 𝐭𝐡𝐢𝐬 𝐜𝐚𝐬𝐞, 𝐭𝐫𝐚𝐝𝐢𝐭𝐢𝐨𝐧 𝐢𝐬 𝐚𝐥𝐦𝐨𝐬𝐭 𝐭𝐡𝐞 𝐰𝐡𝐨𝐥𝐞 𝐜𝐫𝐢𝐭𝐞𝐫𝐢𝐚 𝐟𝐨𝐫 𝐭𝐡𝐢𝐬 𝐝𝐨𝐠𝐦𝐚, 𝐚𝐬𝐢𝐝𝐞 𝐟𝐫𝐨𝐦 𝐚 𝐟𝐞𝐰 𝐬𝐜𝐫𝐢𝐩𝐭𝐮𝐫𝐞𝐬 𝐭𝐡𝐚𝐭 𝐚𝐫𝐞 𝐰𝐫𝐞𝐧𝐜𝐡𝐞𝐝 𝐨𝐮𝐭 𝐨𝐟 𝐜𝐨𝐧𝐭𝐞𝐱𝐭 𝐚𝐧𝐝 𝐦𝐢𝐬𝐢𝐧𝐭𝐞𝐫𝐩𝐫𝐞𝐭𝐞𝐝, 𝐭𝐫𝐲𝐢𝐧𝐠 𝐭𝐨 𝐠𝐢𝐯𝐞 𝐭𝐡𝐞 𝐢𝐝𝐞𝐚 𝐥𝐞𝐠𝐢𝐭𝐢𝐦𝐚𝐜𝐲.
𝐓𝐡𝐞 𝐞𝐯𝐨𝐥𝐮𝐭𝐢𝐨𝐧 𝐨𝐟 𝐭𝐡𝐢𝐬 𝐝𝐨𝐜𝐭𝐫𝐢𝐧𝐞 𝐰𝐢𝐭𝐡𝐢𝐧 𝐂𝐡𝐫𝐢𝐬𝐭𝐢𝐚𝐧𝐢𝐭𝐲 𝐛𝐞𝐠𝐚𝐧 𝐰𝐢𝐭𝐡 𝐓𝐡𝐞 𝐀𝐩𝐨𝐬𝐭𝐥𝐞'𝐬 𝐂𝐫𝐞𝐞𝐝, 𝐩𝐫𝐨𝐠𝐫𝐞𝐬𝐬𝐞𝐝 𝐭𝐨 𝐭𝐡𝐞 𝐍𝐢𝐜𝐞𝐧𝐞 𝐂𝐫𝐞𝐞𝐝, 𝐚𝐧𝐝 𝐟𝐢𝐧𝐚𝐥𝐥𝐲 𝐜𝐮𝐥𝐦𝐢𝐧𝐚𝐭𝐞𝐝 𝐢𝐧 𝐭𝐡𝐞 𝐀𝐭𝐡𝐚𝐧𝐚𝐬𝐢𝐚𝐧 𝐂𝐫𝐞𝐞𝐝. 𝐂𝐥𝐢𝐜𝐤 𝐨𝐧 𝐭𝐡𝐞 𝐥𝐢𝐧𝐤𝐬 𝐛𝐞𝐥𝐨𝐰 𝐭𝐨 𝐫𝐞𝐚𝐝 𝐦𝐨𝐫𝐞 𝐚𝐛𝐨𝐮𝐭 𝐭𝐡𝐞𝐦.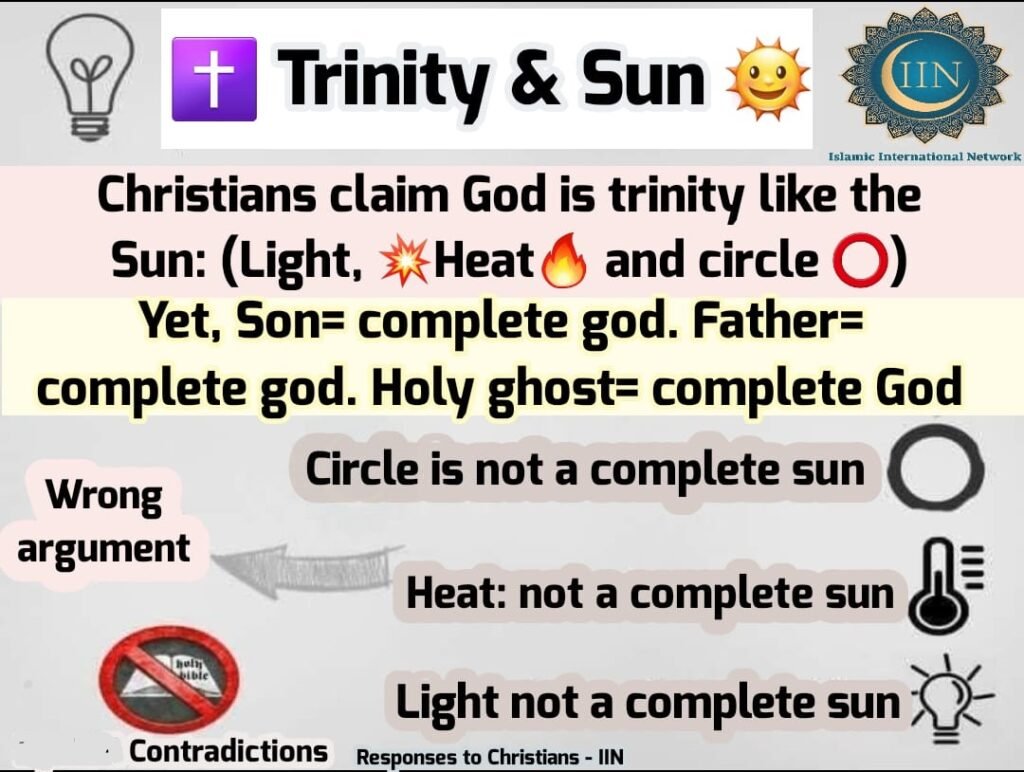 𝐓𝐡𝐞 𝐀𝐩𝐨𝐬𝐭𝐥𝐞'𝐬 𝐂𝐫𝐞𝐞𝐝 𝐰𝐡𝐢𝐜𝐡 𝐰𝐚𝐬 𝐧𝐨𝐭 𝐰𝐫𝐢𝐭𝐭𝐞𝐧 𝐛𝐲 𝐭𝐡𝐞 𝐀𝐩𝐨𝐬𝐭𝐥𝐞𝐬 𝐚𝐭 𝐚𝐥𝐥, 𝐛𝐮𝐭 𝐛𝐲 𝐭𝐡𝐞 𝐑𝐂𝐂. 𝐖𝐡𝐢𝐥𝐞 𝐭𝐡𝐢𝐬 𝐬𝐢𝐦𝐩𝐥𝐞 𝐬𝐭𝐚𝐭𝐞𝐦𝐞𝐧𝐭 𝐨𝐟 𝐟𝐚𝐢𝐭𝐡 𝐡𝐚𝐝 𝐧𝐨𝐭𝐡𝐢𝐧𝐠 𝐭𝐨 𝐬𝐚𝐲 𝐚𝐛𝐨𝐮𝐭 𝐚 𝐓𝐫𝐢𝐧𝐢𝐭𝐲, 𝐨𝐫 𝐞𝐯𝐞𝐧 𝐡𝐢𝐧𝐭 𝐭𝐡𝐚𝐭 𝐉𝐞𝐬𝐮𝐬 𝐰𝐚𝐬 𝐆𝐨𝐝, 𝐢𝐭 𝐥𝐚𝐢𝐝 𝐭𝐡𝐞 𝐠𝐫𝐨𝐮𝐧𝐝𝐰𝐨𝐫𝐤 𝐟𝐨𝐫 𝐟𝐮𝐫𝐭𝐡𝐞𝐫 𝐞𝐱𝐩𝐚𝐧𝐬𝐢𝐨𝐧 𝐚𝐧𝐝 𝐰𝐚𝐬 𝐦𝐨𝐝𝐢𝐟𝐢𝐞𝐝 𝐬𝐞𝐯𝐞𝐫𝐚𝐥 𝐭𝐢𝐦𝐞𝐬 𝐨𝐯𝐞𝐫 𝐭𝐡𝐞 𝐲𝐞𝐚𝐫𝐬.
𝐓𝐡𝐞 𝐍𝐢𝐜𝐞𝐧𝐞 𝐂𝐫𝐞𝐞𝐝 𝐞𝐬𝐭𝐚𝐛𝐥𝐢𝐬𝐡𝐞𝐝 𝐢𝐧 𝟑𝟐𝟓 𝐀𝐃, 𝐰𝐚𝐬 𝐭𝐡𝐞 𝐧𝐞𝐱𝐭 𝐬𝐭𝐞𝐩. 𝐀𝐭 𝐭𝐡𝐞 𝐢𝐧𝐬𝐢𝐬𝐭𝐞𝐧𝐜𝐞 𝐨𝐟 𝐭𝐡𝐞 𝐑𝐨𝐦𝐚𝐧 𝐞𝐦𝐩𝐞𝐫𝐨𝐫, 𝐂𝐨𝐧𝐬𝐭𝐚𝐧𝐭𝐢𝐧𝐞, 𝐚𝐧𝐝 𝐟𝐨𝐫 𝐭𝐡𝐞 𝐩𝐮𝐫𝐩𝐨𝐬𝐞 𝐨𝐟 𝐞𝐬𝐭𝐚𝐛𝐥𝐢𝐬𝐡𝐢𝐧𝐠 𝐮𝐧𝐢𝐭𝐲 𝐛𝐞𝐭𝐰𝐞𝐞𝐧 𝐂𝐡𝐫𝐢𝐬𝐭𝐢𝐚𝐧𝐢𝐭𝐲 𝐚𝐧𝐝 𝐏𝐚𝐠𝐚𝐧 𝐛𝐞𝐥𝐢𝐞𝐟𝐬, 𝐉𝐞𝐬𝐮𝐬 𝐰𝐚𝐬 𝐝𝐞𝐜𝐥𝐚𝐫𝐞𝐝 𝐭𝐨 𝐛𝐞 𝐜𝐨𝐞𝐪𝐮𝐚𝐥, 𝐜𝐨𝐞𝐭𝐞𝐫𝐧𝐚𝐥, 𝐚𝐧𝐝 𝐜𝐨𝐧𝐬𝐮𝐛𝐬𝐭𝐚𝐧𝐭𝐢𝐚𝐥 𝐰𝐢𝐭𝐡 𝐆𝐨𝐝. 𝐓𝐡𝐢𝐬 𝐞𝐬𝐭𝐚𝐛𝐥𝐢𝐬𝐡𝐞𝐝, 𝐂𝐨𝐧𝐬𝐭𝐚𝐧𝐭𝐢𝐧𝐞 𝐦𝐚𝐝𝐞 𝐂𝐡𝐫𝐢𝐬𝐭𝐢𝐚𝐧𝐢𝐭𝐲 𝐭𝐡𝐞 𝐬𝐭𝐚𝐭𝐞 𝐫𝐞𝐥𝐢𝐠𝐢𝐨𝐧 𝐨𝐟 𝐭𝐡𝐞 𝐑𝐨𝐦𝐚𝐧 𝐄𝐦𝐩𝐢𝐫𝐞. 𝐁𝐞𝐟𝐨𝐫𝐞 𝐂𝐨𝐧𝐬𝐭𝐚𝐧𝐭𝐢𝐧𝐞'𝐬 𝐫𝐮𝐥𝐞, 𝐭𝐡𝐞 𝐂𝐡𝐫𝐢𝐬𝐭𝐢𝐚𝐧𝐬 𝐬𝐮𝐟𝐟𝐞𝐫𝐞𝐝 𝐦𝐮𝐜𝐡 𝐩𝐞𝐫𝐬𝐞𝐜𝐮𝐭𝐢𝐨𝐧 𝐚𝐭 𝐭𝐡𝐞 𝐡𝐚𝐧𝐝𝐬 𝐨𝐟 𝐑𝐨𝐦𝐞.
𝐓𝐡𝐞 𝐏𝐚𝐠𝐚𝐧 𝐎𝐫𝐢𝐠𝐢𝐧𝐬 𝐨𝐟 𝐂𝐡𝐫𝐢𝐬𝐭𝐢𝐚𝐧𝐢𝐭𝐲
𝐓𝐡𝐞 𝐀𝐭𝐡𝐚𝐧𝐚𝐬𝐢𝐚𝐧 𝐂𝐫𝐞𝐞𝐝 𝐞𝐬𝐩𝐨𝐮𝐬𝐞𝐬 𝐭𝐡𝐞 𝐓𝐫𝐢𝐧𝐢𝐭𝐚𝐫𝐢𝐚𝐧 𝐜𝐨𝐧𝐜𝐞𝐩𝐭𝐬 𝐨𝐟 𝐀𝐭𝐡𝐚𝐧𝐚𝐬𝐢𝐮𝐬, 𝐚 𝐟𝐨𝐮𝐫𝐭𝐡-𝐜𝐞𝐧𝐭𝐮𝐫𝐲 𝐭𝐡𝐞𝐨𝐥𝐨𝐠𝐢𝐚𝐧. 𝐓𝐡𝐞 𝐭𝐢𝐦𝐞 𝐨𝐟 𝐢𝐭𝐬 𝐨𝐫𝐢𝐠𝐢𝐧𝐚𝐥 𝐰𝐫𝐢𝐭𝐢𝐧𝐠 𝐢𝐬 𝐧𝐨𝐭 𝐤𝐧𝐨𝐰𝐧, 𝐧𝐨𝐫 𝐢𝐬 𝐢𝐭𝐬 𝐚𝐮𝐭𝐡𝐨𝐫. 𝐌𝐨𝐬𝐭 𝐡𝐢𝐬𝐭𝐨𝐫𝐢𝐚𝐧𝐬 𝐚𝐠𝐫𝐞𝐞 𝐭𝐡𝐚𝐭 𝐢𝐭 𝐰𝐚𝐬 𝐩𝐫𝐨𝐛𝐚𝐛𝐥𝐲 𝐜𝐨𝐦𝐩𝐨𝐬𝐞𝐝 𝐢𝐧 𝐭𝐡𝐞 𝐟𝐢𝐟𝐭𝐡 𝐜𝐞𝐧𝐭𝐮𝐫𝐲, 𝐭𝐡𝐨𝐮𝐠𝐡 𝐬𝐨𝐦𝐞 𝐜𝐥𝐚𝐢𝐦 𝐢𝐭 𝐦𝐚𝐲 𝐡𝐚𝐯𝐞 𝐛𝐞𝐞𝐧 𝐚𝐬 𝐥𝐚𝐭𝐞 𝐚𝐬 𝐭𝐡𝐞 𝐧𝐢𝐧𝐭𝐡 𝐜𝐞𝐧𝐭𝐮𝐫𝐲. 𝐄𝐯𝐞𝐧 𝐭𝐡𝐞 𝐂𝐚𝐭𝐡𝐨𝐥𝐢𝐜 𝐄𝐧𝐜𝐲𝐜𝐥𝐨𝐩𝐞𝐝𝐢𝐚 𝐢𝐬 𝐯𝐚𝐠𝐮𝐞 𝐚𝐛𝐨𝐮𝐭 𝐢𝐭𝐬 𝐨𝐫𝐢𝐠𝐢𝐧.
𝐓𝐡𝐞 𝐂𝐡𝐫𝐢𝐬𝐭𝐢𝐚𝐧 𝐂𝐡𝐮𝐫𝐜𝐡'𝐬 𝐫𝐨𝐨𝐭𝐬 𝐰𝐞𝐫𝐞 𝐨𝐫𝐢𝐠𝐢𝐧𝐚𝐥𝐥𝐲 𝐢𝐧 𝐉𝐮𝐝𝐚𝐢𝐬𝐦, 𝐰𝐡𝐢𝐜𝐡 𝐰𝐚𝐬, 𝐚𝐧𝐝 𝐬𝐭𝐢𝐥𝐥 𝐢𝐬, 𝐚 𝐦𝐨𝐧𝐨𝐭𝐡𝐞𝐢𝐬𝐭𝐢𝐜 (𝐎𝐧𝐞-𝐆𝐨𝐝) 𝐫𝐞𝐥𝐢𝐠𝐢𝐨𝐧. 𝐓𝐡𝐞𝐫𝐞 𝐢𝐬 𝐧𝐨 𝐛𝐞𝐥𝐢𝐞𝐟 𝐢𝐧 𝐚 𝐩𝐨𝐥𝐲𝐭𝐡𝐞𝐢𝐬𝐭𝐢𝐜 (𝐏𝐥𝐮𝐫𝐚𝐥) 𝐆𝐨𝐝 𝐢𝐧 𝐭𝐡𝐞 𝐎𝐥𝐝 𝐓𝐞𝐬𝐭𝐚𝐦𝐞𝐧𝐭. 𝐎𝐧 𝐭𝐡𝐞 𝐜𝐨𝐧𝐭𝐫𝐚𝐫𝐲, 𝐎𝐓 𝐬𝐜𝐫𝐢𝐩𝐭𝐮𝐫𝐞𝐬 𝐝𝐞𝐜𝐥𝐚𝐫𝐞 𝐭𝐡𝐞 𝐬𝐢𝐧𝐠𝐥𝐞𝐧𝐞𝐬𝐬 𝐨𝐟 𝐆𝐨𝐝.
𝐈𝐬𝐚. 𝟒𝟑:𝟏𝟎
𝐘𝐞 𝐚𝐫𝐞 𝐦𝐲 𝐰𝐢𝐭𝐧𝐞𝐬𝐬𝐞𝐬, 𝐬𝐚𝐢𝐭𝐡 𝐭𝐡𝐞 𝐋𝐎𝐑𝐃, 𝐚𝐧𝐝 𝐦𝐲 𝐬𝐞𝐫𝐯𝐚𝐧𝐭 𝐰𝐡𝐨𝐦 𝐈 𝐡𝐚𝐯𝐞 𝐜𝐡𝐨𝐬𝐞𝐧: 𝐭𝐡𝐚𝐭 𝐲𝐞 𝐦𝐚𝐲 𝐤𝐧𝐨𝐰 𝐚𝐧𝐝 𝐛𝐞𝐥𝐢𝐞𝐯𝐞 𝐦𝐞, 𝐚𝐧𝐝 𝐮𝐧𝐝𝐞𝐫𝐬𝐭𝐚𝐧𝐝 𝐭𝐡𝐚𝐭 𝐈 𝐚𝐦 𝐡𝐞: 𝐛𝐞𝐟𝐨𝐫𝐞 𝐦𝐞, 𝐭𝐡𝐞𝐫𝐞 𝐰𝐚𝐬 𝐧𝐨 𝐆𝐨𝐝 𝐟𝐨𝐫𝐦𝐞𝐝, 𝐧𝐞𝐢𝐭𝐡𝐞𝐫 𝐬𝐡𝐚𝐥𝐥 𝐭𝐡𝐞𝐫𝐞 𝐛𝐞 𝐚𝐟𝐭𝐞𝐫 𝐦𝐞.
𝐈𝐬𝐚. 𝟒𝟓:𝟏𝟖
𝐅𝐨𝐫 𝐭𝐡𝐮𝐬 𝐬𝐚𝐢𝐭𝐡 𝐭𝐡𝐞 𝐋𝐎𝐑𝐃 𝐭𝐡𝐚𝐭 𝐜𝐫𝐞𝐚𝐭𝐞𝐝 𝐭𝐡𝐞 𝐡𝐞𝐚𝐯𝐞𝐧𝐬; 𝐆𝐨𝐝 𝐡𝐢𝐦𝐬𝐞𝐥𝐟 𝐭𝐡𝐚𝐭 𝐟𝐨𝐫𝐦𝐞𝐝 𝐭𝐡𝐞 𝐞𝐚𝐫𝐭𝐡 𝐚𝐧𝐝 𝐦𝐚𝐝𝐞 𝐢𝐭; 𝐡𝐞 𝐡𝐚𝐭𝐡 𝐞𝐬𝐭𝐚𝐛𝐥𝐢𝐬𝐡𝐞𝐝 𝐢𝐭, 𝐡𝐞 𝐜𝐫𝐞𝐚𝐭𝐞𝐝 𝐢𝐭 𝐧𝐨𝐭 𝐢𝐧 𝐯𝐚𝐢𝐧, 𝐡𝐞 𝐟𝐨𝐫𝐦𝐞𝐝 𝐢𝐭 𝐭𝐨 𝐛𝐞 𝐢𝐧𝐡𝐚𝐛𝐢𝐭𝐞𝐝: 𝐈 𝐚𝐦 𝐭𝐡𝐞 𝐋𝐎𝐑𝐃, 𝐚𝐧𝐝 𝐭𝐡𝐞𝐫𝐞 𝐢𝐬 𝐧𝐨𝐧𝐞 𝐞𝐥𝐬𝐞.
𝐓𝐡𝐞 𝐍𝐢𝐜𝐞𝐧𝐞 𝐚𝐧𝐝 𝐀𝐭𝐡𝐞𝐧𝐢𝐚𝐧 𝐜𝐫𝐞𝐞𝐝𝐬 𝐚𝐫𝐞 𝐢𝐧 𝐝𝐢𝐫𝐞𝐜𝐭 𝐝𝐞𝐧𝐢𝐚𝐥 𝐨𝐟 𝐭𝐡𝐞𝐬𝐞 𝐬𝐜𝐫𝐢𝐩𝐭𝐮𝐫𝐞𝐬 𝐚𝐬 𝐰𝐞𝐥𝐥 𝐚𝐬 𝐦𝐚𝐧𝐲 𝐨𝐭𝐡𝐞𝐫𝐬. 𝐅𝐢𝐫𝐬𝐭, 𝐭𝐡𝐞𝐲 𝐡𝐚𝐝 𝐭𝐨 𝐝𝐞𝐜𝐥𝐚𝐫𝐞 𝐭𝐡𝐚𝐭 𝐉𝐞𝐬𝐮𝐬 𝐰𝐚𝐬 𝐆𝐨𝐝 𝐚𝐧𝐝 𝐭𝐡𝐚𝐭 𝐡𝐞 𝐰𝐚𝐬 𝐞𝐭𝐞𝐫𝐧𝐚𝐥–𝐰𝐡𝐢𝐜𝐡 𝐚𝐥𝐬𝐨 𝐜𝐨𝐧𝐭𝐫𝐚𝐝𝐢𝐜𝐭𝐬 𝐬𝐜𝐫𝐢𝐩𝐭𝐮𝐫𝐞.
𝐍𝐮𝐦. 𝟐𝟑:𝟏𝟗
𝐆𝐨𝐝 𝐢𝐬 𝐧𝐨𝐭 𝐚 𝐦𝐚𝐧 𝐭𝐡𝐚𝐭 𝐡𝐞 𝐬𝐡𝐨𝐮𝐥𝐝 𝐥𝐢𝐞, 𝐧𝐞𝐢𝐭𝐡𝐞𝐫 𝐭𝐡𝐞 𝐬𝐨𝐧 𝐨𝐟 𝐦𝐚𝐧, 𝐭𝐡𝐚𝐭 𝐡𝐞 𝐬𝐡𝐨𝐮𝐥𝐝 𝐫𝐞𝐩𝐞𝐧𝐭: 𝐡𝐚𝐭𝐡 𝐡𝐞 𝐬𝐚𝐢𝐝, 𝐚𝐧𝐝 𝐬𝐡𝐚𝐥𝐥 𝐡𝐞 𝐧𝐨𝐭 𝐝𝐨 𝐢𝐭? 𝐎𝐫 𝐡𝐚𝐭𝐡 𝐡𝐞 𝐬𝐩𝐨𝐤𝐞𝐧, 𝐚𝐧𝐝 𝐬𝐡𝐚𝐥𝐥 𝐡𝐞 𝐧𝐨𝐭 𝐦𝐚𝐤𝐞 𝐢𝐭 𝐠𝐨𝐨𝐝?
𝐉𝐞𝐬𝐮𝐬 𝐰𝐚𝐬 𝐚 𝐦𝐚𝐧, 𝐚𝐧𝐝 𝐡𝐞 𝐫𝐞𝐟𝐞𝐫𝐫𝐞𝐝 𝐭𝐨 𝐡𝐢𝐦𝐬𝐞𝐥𝐟 𝐚𝐬 𝐭𝐡𝐞 𝐒𝐨𝐧 𝐨𝐟 𝐌𝐚𝐧 𝐦𝐚𝐧𝐲 𝐭𝐢𝐦𝐞𝐬.
𝐏𝐬𝐚. 𝟐:𝟕
𝐈 𝐰𝐢𝐥𝐥 𝐝𝐞𝐜𝐥𝐚𝐫𝐞 𝐭𝐡𝐞 𝐝𝐞𝐜𝐫𝐞𝐞: 𝐭𝐡𝐞 𝐋𝐎𝐑𝐃 𝐡𝐚𝐭𝐡 𝐬𝐚𝐢𝐝 𝐮𝐧𝐭𝐨 𝐦𝐞, 𝐓𝐡𝐨𝐮 𝐚𝐫𝐭 𝐦𝐲 𝐒𝐨𝐧; 𝐭𝐡𝐢𝐬 𝐝𝐚𝐲 𝐡𝐚𝐯𝐞 𝐈 𝐛𝐞𝐠𝐨𝐭𝐭𝐞𝐧 𝐭𝐡𝐞𝐞.
𝐉𝐞𝐬𝐮𝐬 𝐰𝐚𝐬 𝐛𝐞𝐠𝐨𝐭𝐭𝐞𝐧, (𝐛𝐨𝐫𝐧) 𝐚𝐭 𝐚 𝐩𝐨𝐢𝐧𝐭 𝐢𝐧 𝐭𝐢𝐦𝐞, 𝐚𝐜𝐜𝐨𝐫𝐝𝐢𝐧𝐠 𝐭𝐨 𝐭𝐡𝐞 𝐉𝐞𝐰𝐢𝐬𝐡 𝐩𝐫𝐨𝐩𝐡𝐞𝐜𝐢𝐞𝐬. 𝐓𝐡𝐞 𝐀𝐭𝐡𝐚𝐧𝐚𝐬𝐢𝐚𝐧 𝐂𝐫𝐞𝐞𝐝 𝐚𝐥𝐬𝐨 𝐬𝐭𝐚𝐭𝐞𝐬 𝐭𝐡𝐚𝐭 𝐉𝐞𝐬𝐮𝐬 𝐰𝐚𝐬 𝐆𝐨𝐝 𝐢𝐧𝐜𝐚𝐫𝐧𝐚𝐭𝐞𝐝. 𝐓𝐡𝐢𝐬 𝐜𝐨𝐧𝐭𝐫𝐚𝐝𝐢𝐜𝐭𝐬 𝐬𝐜𝐫𝐢𝐩𝐭𝐮𝐫𝐞 𝐚𝐥𝐬𝐨 𝐛𝐞𝐜𝐚𝐮𝐬𝐞 𝐆𝐨𝐝 𝐝𝐨𝐞𝐬 𝐧𝐨𝐭 𝐜𝐡𝐚𝐧𝐠𝐞.
𝐌𝐚𝐥. 𝟑:𝟔
𝐅𝐨𝐫 𝐈 𝐚𝐦 𝐭𝐡𝐞 𝐋𝐎𝐑𝐃, 𝐈 𝐜𝐡𝐚𝐧𝐠𝐞 𝐧𝐨𝐭; 𝐭𝐡𝐞𝐫𝐞𝐟𝐨𝐫𝐞 𝐲𝐞 𝐬𝐨𝐧𝐬 𝐨𝐟 𝐉𝐚𝐜𝐨𝐛 𝐚𝐫𝐞 𝐧𝐨𝐭 𝐜𝐨𝐧𝐬𝐮𝐦𝐞𝐝.
𝐈𝐟 𝐭𝐡𝐞𝐫𝐞 𝐢𝐬 𝐧𝐨 𝐬𝐜𝐫𝐢𝐩𝐭𝐮𝐫𝐚𝐥 𝐛𝐚𝐬𝐢𝐬 𝐟𝐨𝐫 𝐭𝐡𝐞 𝐝𝐨𝐜𝐭𝐫𝐢𝐧𝐞 𝐨𝐟 𝐚 𝐭𝐫𝐢𝐮𝐧𝐞 𝐆𝐨𝐝, 𝐭𝐡𝐞𝐧 𝐟𝐫𝐨𝐦 𝐰𝐡𝐞𝐧𝐜𝐞 𝐝𝐢𝐝 𝐭𝐡𝐢𝐬 𝐢𝐝𝐞𝐚 𝐜𝐨𝐦𝐞?
𝐑𝐨𝐦𝐞, 𝐭𝐡𝐞 𝐬𝐞𝐚𝐭 𝐨𝐟 𝐞𝐦𝐩𝐞𝐫𝐨𝐫𝐬 𝐟𝐨𝐫 𝐭𝐡𝐞 𝐑𝐨𝐦𝐚𝐧 𝐄𝐦𝐩𝐢𝐫𝐞 𝐚𝐧𝐝 𝐭𝐡𝐞 𝐩𝐨𝐰𝐞𝐫 𝐛𝐚𝐬𝐞 𝐨𝐟 𝐩𝐨𝐥𝐢𝐭𝐢𝐜𝐚𝐥 𝐩𝐨𝐩𝐞𝐬, 𝐰𝐚𝐬 𝐡𝐞𝐚𝐯𝐢𝐥𝐲 𝐢𝐧𝐟𝐥𝐮𝐞𝐧𝐜𝐞𝐝 𝐛𝐲 𝐭𝐡𝐞 𝐩𝐡𝐢𝐥𝐨𝐬𝐨𝐩𝐡𝐲 𝐚𝐧𝐝 𝐩𝐚𝐠𝐚𝐧𝐢𝐬𝐦 𝐨𝐟 𝐭𝐡𝐞 𝐟𝐨𝐫𝐦𝐞𝐫 𝐆𝐫𝐞𝐜𝐢𝐚𝐧 𝐄𝐦𝐩𝐢𝐫𝐞, 𝐰𝐡𝐢𝐜𝐡 𝐭𝐨𝐨𝐤 𝐢𝐧 𝐦𝐮𝐜𝐡 𝐦𝐨𝐫𝐞 𝐭𝐞𝐫𝐫𝐢𝐭𝐨𝐫𝐲 𝐭𝐡𝐚𝐧 𝐭𝐡𝐞 𝐑𝐨𝐦𝐚𝐧 𝐄𝐦𝐩𝐢𝐫𝐞 𝐞𝐯𝐞𝐫 𝐚𝐜𝐡𝐢𝐞𝐯𝐞𝐝.
𝐆𝐫𝐞𝐞𝐤 𝐥𝐢𝐭𝐞𝐫𝐚𝐭𝐮𝐫𝐞, 𝐬𝐨𝐜𝐢𝐨𝐥𝐨𝐠𝐲, 𝐫𝐞𝐥𝐢𝐠𝐢𝐨𝐧, 𝐚𝐧𝐝 𝐬𝐮𝐩𝐞𝐫𝐬𝐭𝐢𝐭𝐢𝐨𝐧𝐬 𝐩𝐥𝐚𝐲𝐞𝐝 𝐚 𝐠𝐫𝐞𝐚𝐭 𝐩𝐚𝐫𝐭 𝐢𝐧 𝐭𝐡𝐞 𝐟𝐨𝐫𝐦𝐚𝐭𝐢𝐨𝐧 𝐨𝐟 𝐭𝐡𝐞 𝐑𝐨𝐦𝐚𝐧 𝐠𝐨𝐯𝐞𝐫𝐧𝐦𝐞𝐧𝐭, 𝐩𝐡𝐢𝐥𝐨𝐬𝐨𝐩𝐡𝐲, 𝐚𝐧𝐝 𝐫𝐞𝐥𝐢𝐠𝐢𝐨𝐧. 𝐓𝐡𝐞𝐫𝐞𝐟𝐨𝐫𝐞, 𝐢𝐭 𝐢𝐬 𝐧𝐨 𝐰𝐨𝐧𝐝𝐞𝐫 𝐭𝐡𝐚𝐭 𝐭𝐡𝐞 𝐑𝐨𝐦𝐚𝐧𝐬 𝐢𝐧𝐜𝐨𝐫𝐩𝐨𝐫𝐚𝐭𝐞𝐝 𝐦𝐮𝐜𝐡 𝐨𝐟 𝐭𝐡𝐞𝐢𝐫 𝐜𝐮𝐬𝐭𝐨𝐦 𝐚𝐧𝐝 𝐜𝐮𝐥𝐭𝐮𝐫𝐞 𝐢𝐧𝐭𝐨 𝐂𝐡𝐫𝐢𝐬𝐭𝐢𝐚𝐧𝐢𝐭𝐲, 𝐣𝐮𝐬𝐭 𝐚𝐬 𝐭𝐡𝐞 𝐉𝐞𝐰𝐢𝐬𝐡 𝐛𝐞𝐥𝐢𝐞𝐯𝐞𝐫𝐬 𝐝𝐢𝐝 𝐢𝐧 𝐉𝐞𝐫𝐮𝐬𝐚𝐥𝐞𝐦.
𝐖𝐡𝐞𝐧 𝐭𝐡𝐞 𝐀𝐩𝐨𝐬𝐭𝐥𝐞 𝐏𝐚𝐮𝐥 𝐰𝐚𝐬 𝐢𝐧 𝐀𝐭𝐡𝐞𝐧𝐬 𝐡𝐞 𝐨𝐛𝐬𝐞𝐫𝐯𝐞𝐝, 𝐚𝐦𝐨𝐧𝐠 𝐭𝐡𝐞 𝐰𝐨𝐫𝐬𝐡𝐢𝐩𝐩𝐞𝐫𝐬 𝐨𝐟 𝐦𝐚𝐧𝐲 𝐩𝐚𝐠𝐚𝐧 𝐠𝐨𝐝𝐬, 𝐚𝐧 𝐚𝐥𝐭𝐚𝐫 𝐭𝐨 𝐭𝐡𝐞 𝐔𝐧𝐤𝐧𝐨𝐰𝐧 𝐆𝐨𝐝. 𝐇𝐞 𝐭𝐨𝐨𝐤 𝐚𝐝𝐯𝐚𝐧𝐭𝐚𝐠𝐞 𝐨𝐟 𝐭𝐡𝐞𝐢𝐫 𝐬𝐮𝐩𝐞𝐫𝐬𝐭𝐢𝐭𝐢𝐨𝐧𝐬 𝐭𝐨 𝐩𝐫𝐞𝐚𝐜𝐡 𝐭𝐨 𝐭𝐡𝐞𝐦 𝐭𝐡𝐞 𝐨𝐧𝐞 𝐭𝐫𝐮𝐞 𝐆𝐨𝐝. 𝐀𝐦𝐨𝐧𝐠 𝐭𝐡𝐞𝐬𝐞 𝐩𝐞𝐨𝐩𝐥𝐞 𝐰𝐞𝐫𝐞 𝐄𝐩𝐢𝐜𝐮𝐫𝐞𝐚𝐧𝐬 𝐚𝐧𝐝 𝐒𝐭𝐨𝐢𝐜 𝐩𝐡𝐢𝐥𝐨𝐬𝐨𝐩𝐡𝐞𝐫𝐬 𝐰𝐡𝐨 𝐰𝐞𝐫𝐞 𝐚𝐦𝐚𝐳𝐞𝐝 𝐚𝐭 𝐏𝐚𝐮𝐥'𝐬 𝐩𝐫𝐞𝐚𝐜𝐡𝐢𝐧𝐠 𝐨𝐟 𝐭𝐡𝐞 𝐫𝐞𝐬𝐮𝐫𝐫𝐞𝐜𝐭𝐢𝐨𝐧 𝐨𝐟 𝐉𝐞𝐬𝐮𝐬 𝐂𝐡𝐫𝐢𝐬𝐭.
𝐔𝐩 𝐮𝐧𝐭𝐢𝐥 𝐭𝐡𝐞 𝐫𝐮𝐥𝐞 𝐨𝐟 𝐄𝐦𝐩𝐞𝐫𝐨𝐫 𝐂𝐨𝐧𝐬𝐭𝐚𝐧𝐭𝐢𝐧𝐞, 𝐭𝐡𝐞 𝐂𝐡𝐫𝐢𝐬𝐭𝐢𝐚𝐧𝐬 𝐨𝐟 𝐭𝐡𝐞 𝐑𝐨𝐦𝐚𝐧 𝐄𝐦𝐩𝐢𝐫𝐞 𝐰𝐞𝐫𝐞 𝐩𝐞𝐫𝐬𝐞𝐜𝐮𝐭𝐞𝐝. 𝐂𝐨𝐧𝐬𝐭𝐚𝐧𝐭𝐢𝐧𝐞, 𝐡𝐨𝐰𝐞𝐯𝐞𝐫, 𝐢𝐧 𝐭𝐡𝐞 𝐞𝐚𝐫𝐥𝐲 𝐟𝐨𝐮𝐫𝐭𝐡 𝐜𝐞𝐧𝐭𝐮𝐫𝐲 𝐬𝐚𝐰 𝐚 𝐜𝐡𝐚𝐧𝐜𝐞 𝐭𝐨 𝐡𝐞𝐥𝐩 𝐫𝐞𝐬𝐭𝐨𝐫𝐞 𝐭𝐡𝐞 𝐟𝐨𝐫𝐦𝐞𝐫 𝐠𝐥𝐨𝐫𝐲 𝐨𝐟 𝐭𝐡𝐞 𝐄𝐦𝐩𝐢𝐫𝐞 𝐛𝐲 𝐛𝐫𝐢𝐧𝐠𝐢𝐧𝐠 𝐚𝐛𝐨𝐮𝐭 𝐫𝐞𝐥𝐢𝐠𝐢𝐨𝐮𝐬 𝐮𝐧𝐢𝐭𝐲.
𝐈𝐧 𝐞𝐱𝐜𝐡𝐚𝐧𝐠𝐞 𝐟𝐨𝐫 𝐭𝐡𝐞 𝐜𝐨𝐨𝐩𝐞𝐫𝐚𝐭𝐢𝐨𝐧 𝐨𝐟 𝐭𝐡𝐞 𝐑𝐨𝐦𝐚𝐧 𝐂𝐡𝐫𝐢𝐬𝐭𝐢𝐚𝐧 𝐁𝐢𝐬𝐡𝐨𝐩𝐬, 𝐡𝐞 𝐦𝐚𝐝𝐞 𝐂𝐡𝐫𝐢𝐬𝐭𝐢𝐚𝐧𝐢𝐭𝐲 𝐭𝐡𝐞 𝐨𝐟𝐟𝐢𝐜𝐢𝐚𝐥 𝐬𝐭𝐚𝐭𝐞 𝐫𝐞𝐥𝐢𝐠𝐢𝐨𝐧. 𝐇𝐨𝐰𝐞𝐯𝐞𝐫, 𝐭𝐡𝐢𝐬 𝐜𝐚𝐦𝐞 𝐚𝐭 𝐚 𝐠𝐫𝐞𝐚𝐭 𝐜𝐨𝐬𝐭 𝐭𝐨 𝐭𝐡𝐞 𝐭𝐫𝐮𝐞 𝐠𝐨𝐬𝐩𝐞𝐥 𝐨𝐟 𝐉𝐞𝐬𝐮𝐬 𝐂𝐡𝐫𝐢𝐬𝐭. 𝐅𝐫𝐨𝐦 𝐭𝐡𝐢𝐬 𝐭𝐢𝐦𝐞 𝐟𝐨𝐫𝐰𝐚𝐫𝐝 𝐂𝐡𝐫𝐢𝐬𝐭𝐢𝐚𝐧𝐢𝐭𝐲 𝐛𝐞𝐜𝐚𝐦𝐞 𝐚 𝐦𝐢𝐱𝐭𝐮𝐫𝐞 𝐨𝐟 𝐭𝐡𝐞 𝐂𝐡𝐫𝐢𝐬𝐭𝐢𝐚𝐧 𝐟𝐚𝐢𝐭𝐡 𝐚𝐧𝐝 𝐏𝐚𝐠𝐚𝐧𝐢𝐬𝐦.
𝐎𝐧𝐞 𝐨𝐟 𝐭𝐡𝐞 𝐦𝐨𝐬𝐭 𝐜𝐨𝐦𝐦𝐨𝐧 𝐛𝐞𝐥𝐢𝐞𝐟𝐬 𝐚𝐦𝐨𝐧𝐠 𝐏𝐚𝐠𝐚𝐧 𝐜𝐮𝐥𝐭𝐮𝐫𝐞𝐬 𝐰𝐚𝐬 𝐢𝐧 𝐚 𝐭𝐫𝐢𝐧𝐢𝐭𝐲 𝐨𝐟 𝐠𝐨𝐝𝐬. 𝐖𝐞 𝐟𝐢𝐧𝐝 𝐭𝐡𝐢𝐬 𝐚𝐦𝐨𝐧𝐠 𝐭𝐡𝐞 𝐄𝐠𝐲𝐩𝐭𝐢𝐚𝐧𝐬, 𝐈𝐧𝐝𝐢𝐚𝐧𝐬 (𝐨𝐟 𝐈𝐧𝐝𝐢𝐚), 𝐉𝐚𝐩𝐚𝐧𝐞𝐬𝐞, 𝐒𝐮𝐦𝐞𝐫𝐢𝐚𝐧𝐬, 𝐂𝐡𝐚𝐥𝐝𝐞𝐚𝐧𝐬, 𝐚𝐧𝐝 𝐨𝐟 𝐜𝐨𝐮𝐫𝐬𝐞, 𝐭𝐡𝐞 𝐁𝐚𝐛𝐲𝐥𝐨𝐧𝐢𝐚𝐧𝐬, 𝐭𝐨 𝐰𝐡𝐨𝐦 𝐡𝐢𝐬𝐭𝐨𝐫𝐢𝐚𝐧𝐬 𝐭𝐫𝐚𝐜𝐞 𝐭𝐡𝐞 𝐫𝐨𝐨𝐭𝐬 𝐨𝐟 𝐭𝐫𝐢𝐧𝐢𝐭𝐚𝐫𝐢𝐚𝐧𝐢𝐬𝐦.
𝐂𝐡𝐮𝐫𝐜𝐡 𝐡𝐢𝐬𝐭𝐨𝐫𝐲 𝐬𝐡𝐨𝐰𝐬 𝐚 𝐠𝐫𝐚𝐝𝐮𝐚𝐥 𝐚𝐬𝐬𝐢𝐦𝐢𝐥𝐚𝐭𝐢𝐨𝐧 𝐨𝐟 𝐏𝐚𝐠𝐚𝐧 𝐢𝐝𝐞𝐚𝐬 𝐢𝐧𝐭𝐨 𝐂𝐡𝐫𝐢𝐬𝐭𝐢𝐚𝐧𝐢𝐭𝐲, 𝐛𝐫𝐨𝐮𝐠𝐡𝐭 𝐚𝐛𝐨𝐮𝐭 𝐦𝐨𝐬𝐭𝐥𝐲 𝐛𝐲 𝐭𝐡𝐞 𝐑𝐨𝐦𝐚𝐧 𝐨𝐫 𝐖𝐞𝐬𝐭𝐞𝐫𝐧 𝐂𝐡𝐮𝐫𝐜𝐡, 𝐰𝐡𝐢𝐜𝐡 𝐛𝐞𝐜𝐚𝐦𝐞 𝐚 𝐩𝐨𝐥𝐢𝐭𝐢𝐜𝐚𝐥/𝐫𝐞𝐥𝐢𝐠𝐢𝐨𝐮𝐬 𝐞𝐱𝐭𝐞𝐧𝐬𝐢𝐨𝐧 𝐨𝐟 𝐭𝐡𝐞 𝐑𝐨𝐦𝐚𝐧 𝐄𝐦𝐩𝐢𝐫𝐞. 𝐅𝐨𝐫𝐞𝐦𝐨𝐬𝐭 𝐚𝐦𝐨𝐧𝐠 𝐭𝐡𝐞 𝐩𝐚𝐠𝐚𝐧 𝐢𝐝𝐞𝐚𝐬 𝐰𝐚𝐬 𝐭𝐡𝐞 𝐚𝐝𝐨𝐩𝐭𝐢𝐨𝐧 𝐨𝐟 𝐭𝐡𝐞 𝐭𝐫𝐢𝐧𝐢𝐭𝐲 𝐝𝐨𝐜𝐭𝐫𝐢𝐧𝐞 𝐢𝐧𝐭𝐨 𝐭𝐡𝐞 𝐝𝐨𝐠𝐦𝐚 𝐨𝐟 𝐭𝐡𝐞 𝐜𝐡𝐮𝐫𝐜𝐡.
𝐏𝐚𝐠𝐚𝐧 𝐡𝐨𝐥𝐢𝐝𝐚𝐲𝐬 (𝐡𝐨𝐥𝐲 𝐝𝐚𝐲𝐬) 𝐰𝐞𝐫𝐞 𝐚𝐥𝐬𝐨 𝐢𝐧𝐜𝐨𝐫𝐩𝐨𝐫𝐚𝐭𝐞𝐝 𝐢𝐧𝐭𝐨 𝐭𝐫𝐚𝐝𝐢𝐭𝐢𝐨𝐧 𝐛𝐲 "𝐂𝐡𝐫𝐢𝐬𝐭𝐢𝐚𝐧𝐢𝐳𝐢𝐧𝐠" 𝐭𝐡𝐞𝐦, 𝐭𝐡𝐮𝐬 𝐰𝐞 𝐞𝐧𝐝 𝐮𝐩 𝐰𝐢𝐭𝐡 𝐂𝐡𝐫𝐢𝐬𝐭𝐦𝐚𝐬 𝐛𝐞𝐢𝐧𝐠 𝐜𝐞𝐥𝐞𝐛𝐫𝐚𝐭𝐞𝐝 𝐨𝐧 𝐃𝐞𝐜 𝟐𝟓𝐭𝐡; 𝐄𝐚𝐬𝐭𝐞𝐫, 𝐰𝐡𝐢𝐜𝐡 𝐜𝐨𝐦𝐛𝐢𝐧𝐞𝐝 𝐭𝐡𝐞 𝐫𝐞𝐬𝐮𝐫𝐫𝐞𝐜𝐭𝐢𝐨𝐧 𝐨𝐟 𝐂𝐡𝐫𝐢𝐬𝐭 𝐰𝐢𝐭𝐡 𝐭𝐡𝐞 𝐩𝐚𝐠𝐚𝐧 𝐠𝐨𝐝𝐝𝐞𝐬𝐬 𝐄𝐬𝐭𝐞𝐫, 𝐚𝐧𝐝 𝐇𝐚𝐥𝐥𝐨𝐰𝐞𝐞𝐧 𝐜𝐨𝐦𝐛𝐢𝐧𝐞𝐝 𝐰𝐢𝐭𝐡 𝐀𝐥𝐥 𝐒𝐚𝐢𝐧𝐭𝐬 𝐃𝐚𝐲.
𝐈𝐧 𝐭𝐢𝐦𝐞, 𝐭𝐡𝐞 𝐩𝐨𝐥𝐢𝐭𝐢𝐜𝐚𝐥 𝐩𝐨𝐰𝐞𝐫 𝐨𝐟 𝐭𝐡𝐞 𝐑𝐨𝐦𝐚𝐧 𝐏𝐨𝐩𝐞𝐬 𝐚𝐧𝐝 𝐭𝐡𝐞 𝐰𝐞𝐚𝐥𝐭𝐡 𝐭𝐡𝐞𝐲 𝐜𝐨𝐧𝐭𝐫𝐨𝐥𝐥𝐞𝐝 𝐞𝐱𝐜𝐞𝐞𝐝𝐞𝐝 𝐭𝐡𝐚𝐭 𝐨𝐟 𝐭𝐡𝐞 𝐄𝐦𝐩𝐞𝐫𝐨𝐫𝐬, 𝐚𝐧𝐝 𝐭𝐡𝐞 𝐂𝐡𝐮𝐫𝐜𝐡 𝐛𝐞𝐜𝐚𝐦𝐞 𝐚 𝐌𝐨𝐧𝐚𝐫𝐜𝐡𝐲 𝐰𝐢𝐭𝐡 𝐩𝐨𝐰𝐞𝐫 𝐨𝐯𝐞𝐫 𝐤𝐢𝐧𝐠𝐬 𝐚𝐧𝐝 𝐧𝐚𝐭𝐢𝐨𝐧𝐬. 𝐑𝐞𝐥𝐢𝐠𝐢𝐨𝐮𝐬 𝐭𝐨𝐥𝐞𝐫𝐚𝐧𝐜𝐞 𝐰𝐞𝐧𝐭 𝐨𝐮𝐭 𝐭𝐡𝐞 𝐝𝐨𝐨𝐫, 𝐚𝐧𝐝 𝐭𝐡𝐞 𝐂𝐡𝐮𝐫𝐜𝐡 𝐞𝐦𝐛𝐚𝐫𝐤𝐞𝐝 𝐨𝐧 𝐜𝐫𝐮𝐬𝐚𝐝𝐞𝐬 𝐚𝐧𝐝 𝐢𝐧𝐪𝐮𝐢𝐬𝐢𝐭𝐢𝐨𝐧𝐬 𝐭𝐨 𝐩𝐮𝐫𝐠𝐞 𝐨𝐮𝐭 𝐛𝐲 𝐞𝐱-𝐜𝐨𝐦𝐦𝐮𝐧𝐢𝐜𝐚𝐭𝐢𝐨𝐧, 𝐭𝐨𝐫𝐭𝐮𝐫𝐞, 𝐰𝐚𝐫, 𝐚𝐧𝐝 𝐦𝐮𝐫𝐝𝐞𝐫, 𝐚𝐥𝐥 𝐭𝐡𝐨𝐬𝐞 𝐰𝐡𝐨 𝐝𝐢𝐬𝐚𝐠𝐫𝐞𝐞𝐝 𝐰𝐢𝐭𝐡 𝐨𝐟𝐟𝐢𝐜𝐢𝐚𝐥 𝐂𝐡𝐮𝐫𝐜𝐡 𝐝𝐨𝐜𝐭𝐫𝐢𝐧𝐞 𝐨𝐫 𝐫𝐞𝐬𝐢𝐬𝐭𝐞𝐝 𝐭𝐡𝐞 𝐚𝐮𝐭𝐡𝐨𝐫𝐢𝐭𝐲 𝐨𝐟 𝐭𝐡𝐞 𝐏𝐨𝐩𝐞. 𝐂𝐡𝐫𝐢𝐬𝐭-𝐥𝐢𝐤𝐞 𝐛𝐞𝐡𝐚𝐯𝐢𝐨𝐫 𝐛𝐞𝐜𝐚𝐦𝐞 𝐚 𝐭𝐡𝐢𝐧𝐠 𝐨𝐟 𝐭𝐡𝐞 𝐩𝐚𝐬𝐭, 𝐚𝐧𝐝 𝐉𝐞𝐬𝐮𝐬' 𝐭𝐞𝐚𝐜𝐡𝐢𝐧𝐠𝐬 𝐰𝐞𝐫𝐞 𝐧𝐞𝐠𝐥𝐞𝐜𝐭𝐞𝐝 𝐚𝐧𝐝 𝐜𝐡𝐚𝐧𝐠𝐞𝐝.
𝐓𝐡𝐞 𝐑𝐞𝐟𝐨𝐫𝐦𝐚𝐭𝐢𝐨𝐧, 𝐛𝐫𝐨𝐮𝐠𝐡𝐭 𝐚𝐛𝐨𝐮𝐭 𝐛𝐲 𝐌𝐚𝐫𝐭𝐢𝐧 𝐋𝐮𝐭𝐡𝐞𝐫, 𝐭𝐡𝐫𝐞𝐰 𝐨𝐟𝐟 𝐭𝐡𝐞 𝐲𝐨𝐤𝐞 𝐨𝐟 𝐭𝐡𝐞 𝐏𝐚𝐩𝐢𝐬𝐭𝐬 𝐚𝐧𝐝 𝐝𝐞𝐜𝐥𝐚𝐫𝐞𝐝 𝐣𝐮𝐬𝐭𝐢𝐟𝐢𝐜𝐚𝐭𝐢𝐨𝐧 𝐛𝐲 𝐟𝐚𝐢𝐭𝐡 𝐢𝐧𝐬𝐭𝐞𝐚𝐝 𝐨𝐟 𝐬𝐚𝐥𝐯𝐚𝐭𝐢𝐨𝐧 𝐛𝐲 𝐨𝐛𝐞𝐲𝐢𝐧𝐠 𝐭𝐡𝐞 𝐑𝐨𝐦𝐚𝐧 𝐜𝐡𝐮𝐫𝐜𝐡. 𝐇𝐨𝐰𝐞𝐯𝐞𝐫, 𝐭𝐡𝐞 𝐏𝐚𝐠𝐚𝐧 𝐝𝐨𝐜𝐭𝐫𝐢𝐧𝐞𝐬 𝐚𝐧𝐝 𝐭𝐫𝐚𝐝𝐢𝐭𝐢𝐨𝐧𝐬 𝐨𝐟 𝐂𝐚𝐭𝐡𝐨𝐥𝐢𝐜𝐢𝐬𝐦 𝐜𝐚𝐫𝐫𝐢𝐞𝐝 𝐨𝐯𝐞𝐫 𝐢𝐧𝐭𝐨 𝐏𝐫𝐨𝐭𝐞𝐬𝐭𝐚𝐧𝐭𝐢𝐬𝐦 𝐚𝐧𝐝 𝐫𝐞𝐦𝐚𝐢𝐧 𝐢𝐧𝐭𝐚𝐜𝐭 𝐭𝐨 𝐭𝐡𝐢𝐬 𝐝𝐚𝐲.
𝐓𝐡𝐞 𝐓𝐫𝐢𝐧𝐢𝐭𝐲 𝐝𝐨𝐜𝐭𝐫𝐢𝐧𝐞 𝐰𝐚𝐬 𝐛𝐲 𝐧𝐨 𝐦𝐞𝐚𝐧𝐬 𝐚𝐝𝐨𝐩𝐭𝐞𝐝 𝐮𝐧𝐚𝐧𝐢𝐦𝐨𝐮𝐬𝐥𝐲 𝐛𝐲 𝐜𝐡𝐮𝐫𝐜𝐡 𝐥𝐞𝐚𝐝𝐞𝐫𝐬 𝐨𝐟 𝐭𝐡𝐞 𝐝𝐚𝐲. 𝐁𝐢𝐭𝐭𝐞𝐫 𝐛𝐚𝐭𝐭𝐥𝐞𝐬 𝐞𝐧𝐬𝐮𝐞𝐝, 𝐚𝐧𝐝 𝐭𝐡𝐫𝐞𝐞 𝐯𝐞𝐫𝐬𝐢𝐨𝐧𝐬 𝐨𝐟 𝐭𝐡𝐞 𝐭𝐫𝐢𝐧𝐢𝐭𝐲 𝐝𝐞𝐛𝐚𝐭𝐞𝐝, 𝐚𝐬 𝐰𝐞𝐥𝐥 𝐚𝐬 𝐭𝐡𝐞 𝐧𝐨𝐧-𝐭𝐫𝐢𝐧𝐢𝐭𝐲 𝐛𝐞𝐥𝐢𝐞𝐟 𝐮𝐧𝐭𝐢𝐥 𝐭𝐡𝐞 𝐩𝐫𝐞𝐬𝐞𝐧𝐭 𝐨𝐧𝐞 𝐰𝐚𝐬 𝐚𝐝𝐨𝐩𝐭𝐞𝐝. 𝐈𝐭 𝐰𝐚𝐬 𝐚 𝐯𝐨𝐭𝐞 𝐨𝐟 𝐦𝐞𝐧 𝐭𝐡𝐚𝐭 𝐞𝐬𝐭𝐚𝐛𝐥𝐢𝐬𝐡𝐞𝐝 𝐢𝐭, 𝐧𝐨𝐭 𝐫𝐞𝐯𝐞𝐥𝐚𝐭𝐢𝐨𝐧 𝐟𝐫𝐨𝐦 𝐆𝐨𝐝 𝐨𝐫 𝐭𝐡𝐞 𝐬𝐜𝐫𝐢𝐩𝐭𝐮𝐫𝐞𝐬. 𝐂𝐡𝐫𝐢𝐬𝐭𝐢𝐚𝐧𝐢𝐭𝐲 𝐡𝐚𝐝 𝐫𝐞𝐣𝐞𝐜𝐭𝐞𝐝 𝐭𝐡𝐞 𝐆𝐨𝐝 𝐨𝐟 𝐀𝐛𝐫𝐚𝐡𝐚𝐦, 𝐌𝐨𝐬𝐞𝐬, 𝐚𝐧𝐝 𝐉𝐞𝐬𝐮𝐬, 𝐚𝐧𝐝 𝐫𝐞𝐩𝐥𝐚𝐜𝐞𝐝 𝐇𝐢𝐦 𝐰𝐢𝐭𝐡 𝐚 𝐏𝐚𝐠𝐚𝐧 𝐢𝐧𝐯𝐞𝐧𝐭𝐢𝐨𝐧.
𝐀𝐥𝐥𝐚𝐡 𝐤𝐧𝐨𝐰𝐬 𝐁𝐞𝐬𝐭.
Origin of Easter: From pagan festivals and Christianity to bunnies and chocolate eggs
Is Good Friday a pagan holiday?
History of the Roman festival of Saturnalia Celebration, Sacrifice, & Influence on Christian Christmas
Satna Claus the Great Imposter
Easter Story Found in Qur'an? Nope
Did the Quran get the Trinity wrong?
An Appeal to Trinitarian Christians Historical Background of the Trinity

Paul The False Apostle of Satan