𝐂𝐚𝐭𝐡𝐨𝐥𝐢𝐜 𝐅𝐫𝐚𝐧𝐜𝐞 𝐋𝐨𝐯𝐞 𝐲𝐨𝐮𝐫 𝐞𝐧𝐞𝐦𝐲 𝐭𝐨 𝐝𝐞𝐚𝐭𝐡



Mohamad Mostafa Nassar
Twitter:@NassarMohamadMR
France gathered 400 Muslim scholars, and cut their heads off with machetes; During its occupation of Chad in 1917 AD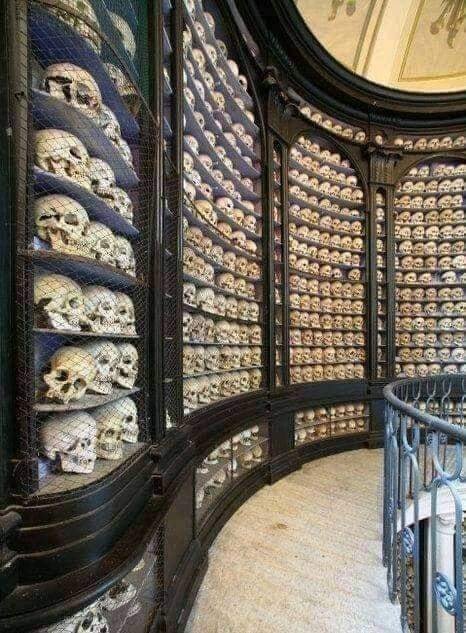 When France entered the Algerian city of Laghouat in 1852 A.D., it exterminated two-thirds of its population… by burning it with fire, and in one night
France conducted 17 nuclear tests in Algeria in the period from 1960 to 1966, which resulted in an unspecified number of victims ranging between 27 thousand and 100 thousand. Its effects are still today.
When France left Algeria in 1962, it had planted behind it more mines than the entire population of Algeria at the time, 11 million mines.
France occupied Algeria for a period of 132 years. the French occupied a million Muslims in the first 7 years after their arrival, and a million and a half in the last 7 years before their departure
French historian Jacques Gorky estimated that the total number of those who were murdered by France in Algeria, from its arrival in 1830 until its departure in 1962, was 10 million Muslims.
France has occupied Tunisia for 75 years, Algeria for 132 years, Morocco for 44 years, and Mauritania for 60 years.
When France entered Egypt in its famous campaign, the French soldiers entered the mosques with their horses, and they raped free women in front of their families.
And they drank alcohol in the mosques, and they turned a number of mosques into stables for their horses.
Finally, they say Islam is a religion of terrorism and our Prophet is the prophet of terrorism
It is strange that you see some people flaunting the civilization of France and even defending it and forgetting all its black history…
This is France.
𝐖𝐡𝐞𝐧 𝐭𝐡𝐞 𝐅𝐨𝐫𝐦𝐞𝐫 𝐏𝐎𝐓𝐔𝐒 "𝐏𝐫𝐞𝐬𝐢𝐝𝐞𝐧𝐭 𝐨𝐟 𝐓𝐡𝐞 𝐔𝐧𝐢𝐭𝐞𝐝 𝐒𝐭𝐚𝐭𝐞𝐬" 𝐆𝐞𝐨𝐫𝐠𝐞 !𝐝!𝟎𝐭 𝐁𝐮𝐬𝐡 𝐉𝐫, 𝐬𝐭𝐨𝐨𝐝 𝐚𝐟𝐭𝐞𝐫 𝐭𝐡𝐞 𝐅𝐚𝐥𝐬𝐞 𝐅𝐥𝐚𝐠 𝐀𝐦𝐞𝐫𝐢𝐜𝐚𝐧 𝐇𝐨𝐦𝐞𝐦𝐚𝐝𝐞 𝐟𝐚𝐛𝐫𝐢𝐜𝐚𝐭𝐞𝐝 𝐬𝐞𝐥𝐟-𝐦𝐚𝐧𝐮𝐟𝐚𝐜𝐭𝐮𝐫𝐞𝐝 "𝐓𝐞𝐫𝐫𝐨𝐫𝐢𝐬𝐭 𝐀𝐭𝐭𝐚𝐜𝐤𝐬" 𝐨𝐟 𝐒𝐞𝐩𝐭𝐞𝐦𝐛𝐞𝐫 𝟗/𝟏𝟏, 𝟐𝟎𝟎𝟏, 𝐡𝐞 𝐚𝐬𝐤𝐞𝐝 𝐚 𝐪𝐮𝐞𝐬𝐭𝐢𝐨𝐧:
𝐖𝐡𝐲 𝐃𝐨 𝐭𝐡𝐞𝐲 (𝐑𝐞𝐟𝐞𝐫𝐫𝐢𝐧𝐠 𝐭𝐨 𝐌𝐮𝐬𝐥𝐢𝐦𝐬) 𝐡𝐚𝐭𝐞 𝐮𝐬 (𝐑𝐞𝐟𝐞𝐫𝐫𝐢𝐧𝐠 𝐭𝐨 𝐀𝐦𝐞𝐫𝐢𝐜𝐚𝐧𝐬).
𝐓𝐡𝐞 𝐚𝐧𝐬𝐰𝐞𝐫 𝐢𝐬 𝐡𝐞𝐫𝐞 𝐢𝐧 𝐭𝐡𝐞 𝐕𝐢𝐝𝐞𝐨.
𝐈𝐬𝐥𝐚𝐦 𝐝𝐨𝐞𝐬 𝐧𝐨𝐭 𝐡𝐚𝐭𝐞 𝐚𝐧𝐲𝐨𝐧𝐞 𝐞𝐱𝐜𝐞𝐩𝐭 𝐚𝐠𝐠𝐫𝐞𝐬𝐬𝐨𝐫𝐬, 𝐈𝐬𝐥𝐚𝐦 𝐝𝐨𝐞𝐬 𝐧𝐨𝐭 𝐰𝐢𝐬𝐡 𝐛𝐚𝐝 𝐟𝐨𝐫 𝐚𝐧𝐲𝐨𝐧𝐞 𝐞𝐯𝐞𝐧 𝐢𝐟 𝐭𝐡𝐞𝐲 𝐰𝐞𝐫𝐞 𝐧𝐨𝐧-𝐌𝐮𝐬𝐥𝐢𝐦𝐬.
𝐎𝐧 𝐭𝐡𝐞 𝐜𝐨𝐧𝐭𝐫𝐚𝐫𝐲, 𝐈𝐬𝐥𝐚𝐦 𝐚𝐧𝐝 𝐌𝐮𝐬𝐥𝐢𝐦𝐬 𝐰𝐢𝐬𝐡 𝐚𝐥𝐥 𝐩𝐞𝐨𝐩𝐥𝐞 𝐭𝐡𝐞 𝐛𝐞𝐬𝐭 𝐰𝐢𝐬𝐡𝐞𝐬 𝐢𝐧 𝐛𝐨𝐭𝐡 𝐰𝐨𝐫𝐥𝐝𝐬.
𝐂𝐡𝐫𝐢𝐬𝐭𝐢𝐚𝐧𝐢𝐭𝐲 𝐚𝐧𝐝 𝐭𝐡𝐞 𝐟𝐚𝐢𝐫𝐲 𝐭𝐚𝐥𝐞𝐬 𝐨𝐟 𝐋𝐨𝐯𝐞 𝐲𝐨𝐮𝐫 𝐞𝐧𝐞𝐦𝐲 𝐚𝐧𝐝 𝐭𝐮𝐫𝐧 𝐭𝐡𝐞 𝐨𝐭𝐡𝐞𝐫 𝐂𝐡𝐞𝐞𝐤.
Christianity has been romanticizing certain cliches as selling points for the false pagan beliefs of associating Prophet Jesus' son Mary in worship with Allah Exalted, He.
Do not forget Matthew 10:34
New International Version
"Do not suppose that I have come to bring peace to the earth. I did not come to bring peace, but a sword.
Some of those cliches are Love your enemy and turn the other cheek, since Adam till today history and reality have proven that humanity is impossible to live without regulations and laws.
The existence of a police station in almost every suburb of each city is crystal-clear concrete evidence to refute those fairytales, and fantasies Theoretically Loving your enemy and turning the other cheek sound great, reality has proven to be false.
𝐋𝐨𝐯𝐞 𝐲𝐨𝐮𝐫 𝐞𝐧𝐞𝐦𝐲 𝐚𝐧𝐝 𝐭𝐮𝐫𝐧 𝐭𝐡𝐞 𝐨𝐭𝐡𝐞𝐫 𝐜𝐡𝐞𝐞𝐤 𝐧𝐞𝐠𝐚𝐭𝐢𝐯𝐞 𝐝𝐞𝐯𝐚𝐬𝐭𝐚𝐭𝐢𝐧𝐠 𝐚𝐧𝐝 𝐝𝐞𝐬𝐭𝐫𝐮𝐜𝐭𝐢𝐯𝐞 𝐫𝐚𝐦𝐢𝐟𝐢𝐜𝐚𝐭𝐢𝐨𝐧𝐬 𝐨𝐧 𝐩𝐞𝐫𝐬𝐨𝐧𝐚𝐥, 𝐟𝐚𝐦𝐢𝐥𝐲, 𝐜𝐨𝐦𝐦𝐮𝐧𝐢𝐭𝐲, 𝐚𝐧𝐝 𝐜𝐨𝐮𝐧𝐭𝐫𝐲 𝐥𝐞𝐯𝐞𝐥𝐬:
1) First as a Christian you are free to try to be an idealist by trying to love your enemy and turn the other cheek, while you're attempting to make sure to love Allah, Prophet Muhammed, and all Muslims. By the way, you have failed because you are still not Muslim.
2) Love your enemy and turn the other cheek if not practiced while you're in a position of power, ability, and capability to destroy your enemy, then you are a fraud. Loving your enemy and turning the other cheek from a position of weakness means nothing except hypocrisy and deception.
3) The negative devastating and destructive ramifications on personal and family can vary from losing your personal wealth and valuables to scammers who run away with them.
Unless you earned your money from illicit sources, for you to love the scammer who scammed you and forgive him, you would lose some of your hard-earned money or some of your wealth, which would harm you and your family's future, and you be doing the wrong thing by yourself and your family.
You would also be sending the wrong message to the scammer that it is okay to do that as he will get away with such a criminal offense. The community as well will be impacted as a such scammers will move along to try to scam more victims.
We challenge any Christian on the earth planet to find us a country that has no police force, legal system, prison system, and armed forces. Even neutral countries such as Switzerland has some form of army.
𝐍𝐨𝐭𝐞:
Maybe you could practice turning the other cheek on a personal level if someone wronged you and you can forgive if such forgiveness will not enable offenders to repeat their offense over and over again.
𝐈𝐬𝐥𝐚𝐦 𝐢𝐬 𝐭𝐡𝐞 𝐋𝐚𝐬𝐭 𝐇𝐨𝐩𝐞 𝐟𝐨𝐫 𝐇𝐮𝐦𝐚𝐧𝐢𝐭𝐲:
Islam is not just about love but also about justice, Islam is a very practical religion fully fit to fix people's affairs in this world and the hereafter. Simply because it is the only true religion of God, the only true pure monotheistic religion of God.
Islamic Divine Laws had been enacted by Allah Exalted He to implement Justice, sadly Christianity had veered off under the influence of Apostle Paul who changed the True Pure message of Prophet Jesus son of Mary that was sent to confirm the laws of Prophet Moses such as an eye for an eye which is part of the Islamic Divine Sharia laws.
Prophet Jesus was quoted saying in Matthew 5:17
New International Version
"Do not think that I have come to abolish the Law or the Prophets; I have not come to abolish them but to fulfill them.
𝐍𝐨𝐭 𝐛𝐲 𝐥𝐨𝐯𝐞 𝐚𝐥𝐨𝐧𝐞 𝐇𝐮𝐦𝐚𝐧𝐢𝐭𝐲 𝐬𝐮𝐫𝐯𝐢𝐯𝐞𝐬.
As utopian and romantic as it sounds, Christianity claims that it preaches "love your enemies and pray for those who persecute you" Matthews 5:44 and Christians claim to follow those teachings.
However, we have never heard that any army in the world has a lovers training center or they train their soldiers to throw their enemies with flowers and perfume bottles.
Both history and reality have proven time after time that almost every single in the world not only has armed forces and armed Police forces but also, they dedicate enormous budgets and huge resources to those forces.
Countries with Judeo-Christian heritage are no exception, in fact, Countries with Judeo-Christian heritage are the world's leading countries in having the biggest and most advanced armed forces and armed police forces, not just by relying on importing weapons but also, by being the major manufacturers and exporters of different types of weapons to the rest of the world.
History and reality prove that Countries with Judeo-Christian heritage have run multiple crusade campaigns against many Muslim countries over past centuries till today, former US president George Bush declared it loud and clear when intended to invade Iraq and Afghanistan.
All the above proves beyond reasonable doubt the impracticality, unrealistic and fantasy of "love your enemies and pray for those who persecute you" Matthews 5:44
Humanity can not survive with love alone; Justice is a critical requirement for the survival of humanity and that is what Islam teaches. Not by love alone Humanity survives.
𝐓𝐡𝐞 𝐫𝐞𝐰𝐚𝐫𝐝 𝐨𝐟 𝐚𝐧 𝐞𝐯𝐢𝐥 𝐝𝐞𝐞𝐝 𝐢𝐬 𝐢𝐭𝐬 𝐞𝐪𝐮𝐢𝐯𝐚𝐥𝐞𝐧𝐭 (𝐉𝐮𝐬𝐭𝐢𝐜𝐞 𝐫𝐞𝐪𝐮𝐢𝐫𝐞𝐦𝐞𝐧𝐭)
Allah He states in the Glorious Quran:
"The reward of an evil deed is its equivalent. But whoever pardons and seeks reconciliation, then their reward is with Allah. He certainly does not like the wrongdoers." Quran (42:40)
𝐀𝐥𝐬𝐨, 𝐀𝐥𝐥𝐚𝐡 𝐢𝐧 𝐭𝐡𝐞 𝐆𝐥𝐨𝐫𝐢𝐨𝐮𝐬 𝐐𝐮𝐫𝐚𝐧 𝐭𝐞𝐥𝐥𝐬 𝐮𝐬 𝐭𝐡𝐞 𝐏𝐫𝐨𝐩𝐡𝐞𝐭 𝐍𝐨𝐚𝐡 𝐦𝐨𝐜𝐤𝐞𝐝 𝐢𝐧 𝐫𝐞𝐭𝐮𝐫𝐧 𝐭𝐡𝐨𝐬𝐞 𝐰𝐡𝐨 𝐫𝐞𝐣𝐞𝐜𝐭𝐞𝐝 𝐭𝐡𝐞 𝐦𝐞𝐬𝐬𝐚𝐠𝐞 𝐨𝐟 𝐀𝐥𝐥𝐚𝐡 𝐚𝐧𝐝 𝐦𝐨𝐜𝐤 𝐡𝐢𝐦:
"So, he 'Noah' began to build the Ark, and whenever some of the chiefs of his people passed by, they mocked him. He said, "If you laugh at us, we will ˹soon˺ laugh at you similarly. Quran (11:38)
Allah knows Best.
Do the teachings of the Prophets differ with regard to the prescription of fighting? Comparison between Prophet Muhammed and Prophet Jesus.
God is Love, Jesus Loves you, Christian cliché and the Islamic Perspective
Apostates in Islam: Should they be killed or saved?
Instant Death to Apostates (those who desert their religion) in the Bible's Old and New Testaments – Apostasy in Christianity