𝐁𝐢𝐛𝐥𝐞 𝐋𝐨𝐯𝐞
Mohamad Mostafa Nassar
Twitter@NassarMohamadMR
𝐋𝐨𝐯𝐞 𝐢𝐧 𝐓𝐡𝐞 𝐁𝐢𝐛𝐥𝐞
𝐍𝐨𝐭𝐞:
𝐈𝐧 𝐭𝐡𝐞 𝐁𝐢𝐛𝐥𝐞, 𝐰𝐨𝐫𝐝𝐬 𝐡𝐚𝐯𝐢𝐧𝐠 𝐭𝐨 𝐝𝐨 𝐰𝐢𝐭𝐡 𝐤𝐢𝐥𝐥𝐢𝐧𝐠 𝐬𝐢𝐠𝐧𝐢𝐟𝐢𝐜𝐚𝐧𝐭𝐥𝐲 𝐨𝐮𝐭𝐧𝐮𝐦𝐛𝐞𝐫 𝐰𝐨𝐫𝐝𝐬 𝐡𝐚𝐯𝐢𝐧𝐠 𝐭𝐨 𝐝𝐨 𝐰𝐢𝐭𝐡 𝐥𝐨𝐯𝐞.
𝐆𝐄 𝟑:𝟏-𝟕, 𝟐𝟐-𝟐𝟒 𝐆𝐨𝐝 𝐚𝐥𝐥𝐨𝐰𝐬 𝐀𝐝𝐚𝐦 𝐚𝐧𝐝 𝐄𝐯𝐞 𝐭𝐨 𝐛𝐞 𝐝𝐞𝐜𝐞𝐢𝐯𝐞𝐝 𝐛𝐲 𝐭𝐡𝐞 𝐒𝐞𝐫𝐩𝐞𝐧𝐭 (𝐭𝐡𝐞 𝐜𝐫𝐚𝐟𝐭𝐢𝐞𝐬𝐭 𝐨𝐟 𝐚𝐥𝐥 𝐨𝐟 𝐆𝐨𝐝'𝐬 𝐰𝐢𝐥𝐝 𝐜𝐫𝐞𝐚𝐭𝐮𝐫𝐞𝐬). 𝐓𝐡𝐞𝐲 𝐞𝐚𝐭 𝐨𝐟 𝐭𝐡𝐞 "𝐓𝐫𝐞𝐞 𝐨𝐟 𝐊𝐧𝐨𝐰𝐥𝐞𝐝𝐠𝐞 𝐨𝐟 𝐆𝐨𝐨𝐝 𝐚𝐧𝐝 𝐄𝐯𝐢𝐥," 𝐭𝐡𝐞𝐫𝐞𝐛𝐲 𝐢𝐧𝐜𝐮𝐫𝐫𝐢𝐧𝐠 𝐝𝐞𝐚𝐭𝐡 𝐟𝐨𝐫 𝐭𝐡𝐞𝐦𝐬𝐞𝐥𝐯𝐞𝐬 𝐚𝐧𝐝 𝐚𝐥𝐥 𝐨𝐟 𝐦𝐚𝐧𝐤𝐢𝐧𝐝 𝐟𝐨𝐫𝐞𝐯𝐞𝐫 𝐚𝐟𝐭𝐞𝐫. 𝐆𝐨𝐝 𝐩𝐫𝐞𝐯𝐞𝐧𝐭𝐬 𝐭𝐡𝐞𝐦 𝐟𝐫𝐨𝐦 𝐫𝐞𝐠𝐚𝐢𝐧𝐢𝐧𝐠 𝐞𝐭𝐞𝐫𝐧𝐚𝐥 𝐥𝐢𝐟𝐞, 𝐛𝐲 𝐩𝐥𝐚𝐜𝐢𝐧𝐠 𝐚 𝐠𝐮𝐚𝐫𝐝 𝐚𝐫𝐨𝐮𝐧𝐝 𝐭𝐡𝐞 "𝐓𝐫𝐞𝐞 𝐨𝐟 𝐄𝐭𝐞𝐫𝐧𝐚𝐥 𝐋𝐢𝐟𝐞." (𝐍𝐨𝐭𝐞: 𝐆𝐨𝐝 𝐜𝐨𝐮𝐥𝐝 𝐡𝐚𝐯𝐞 𝐝𝐨𝐧𝐞 𝐭𝐡𝐞 𝐬𝐚𝐦𝐞 𝐟𝐨𝐫 𝐭𝐡𝐞 "𝐓𝐫𝐞𝐞 𝐨𝐟 𝐊𝐧𝐨𝐰𝐥𝐞𝐝𝐠𝐞 𝐨𝐟 𝐆𝐨𝐨𝐝 𝐚𝐧𝐝 𝐄𝐯𝐢𝐥" 𝐢𝐧 𝐭𝐡𝐞 𝐟𝐢𝐫𝐬𝐭 𝐩𝐥𝐚𝐜𝐞 𝐚𝐧𝐝 𝐰𝐨𝐮𝐥𝐝 𝐭𝐡𝐞𝐫𝐞𝐛𝐲 𝐡𝐚𝐯𝐞 𝐩𝐫𝐞𝐯𝐞𝐧𝐭𝐞𝐝 𝐭𝐡𝐞 𝐅𝐚𝐥𝐥 𝐨𝐟 𝐦𝐚𝐧, 𝐭𝐡𝐞 𝐧𝐞𝐜𝐞𝐬𝐬𝐢𝐭𝐲 𝐟𝐨𝐫 𝐒𝐚𝐥𝐯𝐚𝐭𝐢𝐨𝐧, 𝐭𝐡𝐞 𝐂𝐫𝐮𝐜𝐢𝐟𝐢𝐱𝐢𝐨𝐧 𝐨𝐟 𝐉𝐞𝐬𝐮𝐬, 𝐞𝐭𝐜.)
𝐆𝐄 𝟒:𝟐-𝟖 𝐆𝐨𝐝'𝐬 𝐚𝐫𝐛𝐢𝐭𝐫𝐚𝐫𝐲 𝐩𝐫𝐞𝐟𝐞𝐫𝐞𝐧𝐜𝐞 𝐨𝐟 𝐀𝐛𝐞𝐥'𝐬 𝐨𝐟𝐟𝐞𝐫𝐢𝐧𝐠 𝐭𝐨 𝐭𝐡𝐚𝐭 𝐨𝐟 𝐂𝐚𝐢𝐧'𝐬 𝐩𝐫𝐨𝐯𝐨𝐤𝐞𝐬 𝐂𝐚𝐢𝐧 𝐭𝐨 𝐜𝐨𝐦𝐦𝐢𝐭 𝐭𝐡𝐞 𝐟𝐢𝐫𝐬𝐭 𝐛𝐢𝐛𝐥𝐢𝐜𝐚𝐥𝐥𝐲 𝐫𝐞𝐜𝐨𝐫𝐝𝐞𝐝 𝐦𝐮𝐫𝐝𝐞𝐫 𝐚𝐧𝐝 𝐤𝐢𝐥𝐥 𝐡𝐢𝐬 𝐛𝐫𝐨𝐭𝐡𝐞𝐫 𝐀𝐛𝐞𝐥.
𝐆𝐄 𝟑𝟒:𝟏𝟑-𝟐𝟗 𝐓𝐡𝐞 𝐈𝐬𝐫𝐚𝐞𝐥𝐢𝐭𝐞𝐬 𝐤𝐢𝐥𝐥 𝐇𝐚𝐦𝐨𝐫, 𝐡𝐢𝐬 𝐬𝐨𝐧, 𝐚𝐧𝐝 𝐚𝐥𝐥 𝐭𝐡𝐞 𝐦𝐞𝐧 𝐨𝐟 𝐭𝐡𝐞𝐢𝐫 𝐯𝐢𝐥𝐥𝐚𝐠𝐞, 𝐭𝐚𝐤𝐢𝐧𝐠 𝐚𝐬 𝐩𝐥𝐮𝐧𝐝𝐞𝐫 𝐭𝐡𝐞𝐢𝐫 𝐰𝐞𝐚𝐥𝐭𝐡, 𝐜𝐚𝐭𝐭𝐥𝐞, 𝐰𝐢𝐯𝐞𝐬 𝐚𝐧𝐝 𝐜𝐡𝐢𝐥𝐝𝐫𝐞𝐧.
𝐆𝐄 𝟔:𝟏𝟏-𝟏𝟕, 𝟕:𝟏𝟏-𝟐𝟒 𝐆𝐨𝐝 𝐢𝐬 𝐮𝐧𝐡𝐚𝐩𝐩𝐲 𝐰𝐢𝐭𝐡 𝐭𝐡𝐞 𝐰𝐢𝐜𝐤𝐞𝐝𝐧𝐞𝐬𝐬 𝐨𝐟 𝐦𝐚𝐧 𝐚𝐧𝐝 𝐝𝐞𝐜𝐢𝐝𝐞𝐬 𝐭𝐨 𝐝𝐨 𝐬𝐨𝐦𝐞𝐭𝐡𝐢𝐧𝐠 𝐚𝐛𝐨𝐮𝐭 𝐢𝐭. 𝐇𝐞 𝐤𝐢𝐥𝐥𝐬 𝐞𝐯𝐞𝐫𝐲 𝐥𝐢𝐯𝐢𝐧𝐠 𝐭𝐡𝐢𝐧𝐠 𝐨𝐧 𝐭𝐡𝐞 𝐟𝐚𝐜𝐞 𝐨𝐟 𝐭𝐡𝐞 𝐞𝐚𝐫𝐭𝐡 𝐨𝐭𝐡𝐞𝐫 𝐭𝐡𝐚𝐧 𝐍𝐨𝐚𝐡'𝐬 𝐟𝐚𝐦𝐢𝐥𝐲 𝐚𝐧𝐝 𝐭𝐡𝐞𝐫𝐞𝐛𝐲 𝐦𝐚𝐤𝐞𝐬 𝐡𝐢𝐦𝐬𝐞𝐥𝐟 𝐭𝐡𝐞 𝐠𝐫𝐞𝐚𝐭𝐞𝐬𝐭 𝐦𝐚𝐬𝐬 𝐦𝐮𝐫𝐝𝐞𝐫𝐞𝐫 𝐢𝐧 𝐡𝐢𝐬𝐭𝐨𝐫𝐲.
𝐆𝐄 𝟏𝟗:𝟐𝟔 𝐆𝐨𝐝 𝐩𝐞𝐫𝐬𝐨𝐧𝐚𝐥𝐥𝐲 𝐬𝐞𝐞𝐬 𝐭𝐨 𝐢𝐭 𝐭𝐡𝐚𝐭 𝐋𝐨𝐭'𝐬 𝐰𝐢𝐟𝐞 𝐢𝐬 𝐭𝐮𝐫𝐧𝐞𝐝 𝐭𝐨 𝐚 𝐩𝐢𝐥𝐥𝐚𝐫 𝐨𝐟 𝐬𝐚𝐥𝐭 (𝐟𝐨𝐫 𝐡𝐚𝐯𝐢𝐧𝐠 𝐥𝐨𝐨𝐤𝐞𝐝 𝐛𝐞𝐡𝐢𝐧𝐝 𝐡𝐞𝐫 𝐰𝐡𝐢𝐥𝐞 𝐟𝐥𝐞𝐞𝐢𝐧𝐠 𝐭𝐡𝐞 𝐝𝐞𝐬𝐭𝐫𝐮𝐜𝐭𝐢𝐨𝐧 𝐨𝐟 𝐒𝐨𝐝𝐨𝐦 𝐚𝐧𝐝 𝐆𝐨𝐦𝐨𝐫𝐫𝐚𝐡).
𝐆𝐄 𝟑𝟖:𝟗 "… 𝐰𝐡𝐞𝐧𝐞𝐯𝐞𝐫 𝐡𝐞 𝐥𝐚𝐲 𝐰𝐢𝐭𝐡 𝐡𝐢𝐬 𝐛𝐫𝐨𝐭𝐡𝐞𝐫'𝐬 𝐰𝐢𝐟𝐞, 𝐡𝐞 𝐬𝐩𝐢𝐥𝐥𝐞𝐝 𝐡𝐢𝐬 𝐬𝐞𝐦𝐞𝐧 𝐨𝐧 𝐭𝐡𝐞 𝐠𝐫𝐨𝐮𝐧𝐝 𝐭𝐨 𝐤𝐞𝐞𝐩 𝐟𝐫𝐨𝐦 𝐩𝐫𝐨𝐝𝐮𝐜𝐢𝐧𝐠 𝐨𝐟𝐟𝐬𝐩𝐫𝐢𝐧𝐠 𝐟𝐨𝐫 𝐡𝐢𝐬 𝐛𝐫𝐨𝐭𝐡𝐞𝐫. 𝐖𝐡𝐚𝐭 𝐡𝐞 𝐝𝐢𝐝 𝐰𝐚𝐬 𝐰𝐢𝐜𝐤𝐞𝐝 …, 𝐬𝐨 𝐭𝐡𝐞 𝐋𝐨𝐫𝐝 𝐩𝐮𝐭 𝐡𝐢𝐦 𝐭𝐨 𝐝𝐞𝐚𝐭𝐡."
𝐄𝐗 𝟐:𝟏𝟐 𝐌𝐨𝐬𝐞𝐬 𝐦𝐮𝐫𝐝𝐞𝐫𝐬 𝐚𝐧 𝐄𝐠𝐲𝐩𝐭𝐢𝐚𝐧.
𝐄𝐗 𝟕:𝟏, 𝟏𝟒, 𝟗:𝟏𝟒-𝟏𝟔, 𝟏𝟎:𝟏-𝟐, 𝟏𝟏:𝟕 𝐓𝐡𝐞 𝐩𝐮𝐫𝐩𝐨𝐬𝐞 𝐨𝐟 𝐭𝐡𝐞 𝐝𝐞𝐯𝐚𝐬𝐭𝐚𝐭𝐢𝐨𝐧 𝐭𝐡𝐚𝐭 𝐆𝐨𝐝 𝐛𝐫𝐢𝐧𝐠𝐬 𝐭𝐨 𝐭𝐡𝐞 𝐄𝐠𝐲𝐩𝐭𝐢𝐚𝐧𝐬 𝐢𝐬 𝐚𝐬 𝐟𝐨𝐥𝐥𝐨𝐰𝐬:
𝐭𝐨 𝐬𝐡𝐨𝐰 𝐭𝐡𝐚𝐭 𝐡𝐞 𝐢𝐬 𝐋𝐨𝐫𝐝;
𝐭𝐨 𝐬𝐡𝐨𝐰 𝐭𝐡𝐚𝐭 𝐭𝐡𝐞𝐫𝐞 𝐢𝐬 𝐧𝐨𝐧𝐞 𝐥𝐢𝐤𝐞 𝐡𝐢𝐦 𝐢𝐧 𝐚𝐥𝐥 𝐭𝐡𝐞 𝐞𝐚𝐫𝐭𝐡;
𝐭𝐨 𝐬𝐡𝐨𝐰 𝐡𝐢𝐬 𝐠𝐫𝐞𝐚𝐭 𝐩𝐨𝐰𝐞𝐫;
𝐭𝐨 𝐜𝐚𝐮𝐬𝐞 𝐡𝐢𝐬 𝐧𝐚𝐦𝐞 𝐭𝐨 𝐛𝐞 𝐝𝐞𝐜𝐥𝐚𝐫𝐞𝐝 𝐭𝐡𝐫𝐨𝐮𝐠𝐡𝐨𝐮𝐭 𝐭𝐡𝐞 𝐞𝐚𝐫𝐭𝐡;
𝐭𝐨 𝐠𝐢𝐯𝐞 𝐭𝐡𝐞 𝐈𝐬𝐫𝐚𝐞𝐥𝐢𝐭𝐞𝐬 𝐬𝐨𝐦𝐞𝐭𝐡𝐢𝐧𝐠 𝐭𝐨 𝐭𝐚𝐥𝐤 𝐚𝐛𝐨𝐮𝐭 𝐰𝐢𝐭𝐡 𝐭𝐡𝐞𝐢𝐫 𝐜𝐡𝐢𝐥𝐝𝐫𝐞𝐧;
𝐭𝐨 𝐬𝐡𝐨𝐰 𝐭𝐡𝐚𝐭 𝐡𝐞 𝐦𝐚𝐤𝐞𝐬 𝐚 𝐝𝐢𝐬𝐭𝐢𝐧𝐜𝐭𝐢𝐨𝐧 𝐛𝐞𝐭𝐰𝐞𝐞𝐧 𝐈𝐬𝐫𝐚𝐞𝐥 𝐚𝐧𝐝 𝐄𝐠𝐲𝐩𝐭.
𝐄𝐗 𝟗:𝟐𝟐-𝟐𝟓 𝐀 𝐩𝐥𝐚𝐠𝐮𝐞 𝐨𝐟 𝐡𝐚𝐢𝐥 𝐟𝐫𝐨𝐦 𝐭𝐡𝐞 𝐋𝐨𝐫𝐝 𝐬𝐭𝐫𝐢𝐤𝐞𝐬 𝐝𝐨𝐰𝐧 𝐞𝐯𝐞𝐫𝐲𝐭𝐡𝐢𝐧𝐠 𝐢𝐧 𝐭𝐡𝐞 𝐟𝐢𝐞𝐥𝐝𝐬 𝐨𝐟 𝐄𝐠𝐲𝐩𝐭 𝐛𝐨𝐭𝐡 𝐦𝐚𝐧 𝐚𝐧𝐝 𝐛𝐞𝐚𝐬𝐭 𝐞𝐱𝐜𝐞𝐩𝐭 𝐢𝐧 𝐆𝐨𝐬𝐡𝐞𝐧 𝐰𝐡𝐞𝐫𝐞 𝐭𝐡𝐞 𝐈𝐬𝐫𝐚𝐞𝐥𝐢𝐭𝐞𝐬 𝐫𝐞𝐬𝐢𝐝𝐞.
𝐄𝐗 𝟏𝟐:𝟐𝟗 𝐓𝐡𝐞 𝐋𝐨𝐫𝐝 𝐤𝐢𝐥𝐥𝐬 𝐚𝐥𝐥 𝐭𝐡𝐞 𝐟𝐢𝐫𝐬𝐭-𝐛𝐨𝐫𝐧 𝐢𝐧 𝐭𝐡𝐞 𝐥𝐚𝐧𝐝 𝐨𝐟 𝐄𝐠𝐲𝐩𝐭.
𝐄𝐗 𝟏𝟕:𝟏𝟑 𝐖𝐢𝐭𝐡 𝐭𝐡𝐞 𝐋𝐨𝐫𝐝'𝐬 𝐚𝐩𝐩𝐫𝐨𝐯𝐚𝐥, 𝐉𝐨𝐬𝐡𝐮𝐚 𝐦𝐨𝐰𝐬 𝐝𝐨𝐰𝐧 𝐀𝐦𝐚𝐥𝐞𝐤 𝐚𝐧𝐝 𝐡𝐢𝐬 𝐩𝐞𝐨𝐩𝐥𝐞.
𝐄𝐗 𝟐𝟏:𝟐𝟎-𝟐𝟏 𝐖𝐢𝐭𝐡 𝐭𝐡𝐞 𝐋𝐨𝐫𝐝'𝐬 𝐚𝐩𝐩𝐫𝐨𝐯𝐚𝐥, 𝐚 𝐬𝐥𝐚𝐯𝐞 𝐦𝐚𝐲 𝐛𝐞 𝐛𝐞𝐚𝐭𝐞𝐧 𝐭𝐨 𝐝𝐞𝐚𝐭𝐡 𝐰𝐢𝐭𝐡 𝐧𝐨 𝐩𝐮𝐧𝐢𝐬𝐡𝐦𝐞𝐧𝐭 𝐟𝐨𝐫 𝐭𝐡𝐞 𝐩𝐞𝐫𝐩𝐞𝐭𝐫𝐚𝐭𝐨𝐫 𝐚𝐬 𝐥𝐨𝐧𝐠 𝐚𝐬 𝐭𝐡𝐞 𝐬𝐥𝐚𝐯𝐞 𝐝𝐨𝐞𝐬𝐧'𝐭 𝐝𝐢𝐞 𝐭𝐨𝐨 𝐪𝐮𝐢𝐜𝐤𝐥𝐲.
𝐄𝐗 𝟑𝟐:𝟐𝟕 "𝐏𝐮𝐭 𝐞𝐯𝐞𝐫𝐲 𝐦𝐚𝐧 𝐡𝐢𝐬 𝐬𝐰𝐨𝐫𝐝 𝐛𝐲 𝐡𝐢𝐬 𝐬𝐢𝐝𝐞, 𝐚𝐧𝐝 𝐠𝐨 𝐢𝐧 𝐚𝐧𝐝 𝐨𝐮𝐭 𝐟𝐫𝐨𝐦 𝐠𝐚𝐭𝐞 𝐭𝐨 𝐠𝐚𝐭𝐞 𝐭𝐡𝐫𝐨𝐮𝐠𝐡𝐨𝐮𝐭 𝐭𝐡𝐞 𝐜𝐚𝐦𝐩, 𝐚𝐧𝐝 𝐬𝐥𝐚𝐲 𝐞𝐯𝐞𝐫𝐲 𝐦𝐚𝐧 𝐡𝐢𝐬 𝐛𝐫𝐨𝐭𝐡𝐞𝐫, 𝐚𝐧𝐝 𝐞𝐯𝐞𝐫𝐲 𝐦𝐚𝐧 𝐡𝐢𝐬 𝐜𝐨𝐦𝐩𝐚𝐧𝐢𝐨𝐧, 𝐚𝐧𝐝 𝐞𝐯𝐞𝐫𝐲 𝐦𝐚𝐧 𝐡𝐢𝐬 𝐧𝐞𝐢𝐠𝐡𝐛𝐨𝐫.
𝐄𝐗 𝟑𝟐:𝟐𝟕-𝟐𝟗 𝐖𝐢𝐭𝐡 𝐭𝐡𝐞 𝐋𝐨𝐫𝐝'𝐬 𝐚𝐩𝐩𝐫𝐨𝐯𝐚𝐥, 𝐭𝐡𝐞 𝐈𝐬𝐫𝐚𝐞𝐥𝐢𝐭𝐞𝐬 𝐬𝐥𝐚𝐲 𝟑𝟎𝟎𝟎 𝐦𝐞𝐧.
𝐋𝐄 𝟐𝟔:𝟕-𝟖 𝐓𝐡𝐞 𝐋𝐨𝐫𝐝 𝐩𝐫𝐨𝐦𝐢𝐬𝐞𝐬 𝐭𝐡𝐞 𝐈𝐬𝐫𝐚𝐞𝐥𝐢𝐭𝐞𝐬 𝐭𝐡𝐚𝐭, 𝐢𝐟 𝐭𝐡𝐞𝐲 𝐚𝐫𝐞 𝐨𝐛𝐞𝐝𝐢𝐞𝐧𝐭, 𝐭𝐡𝐞𝐢𝐫 𝐞𝐧𝐞𝐦𝐢𝐞𝐬 𝐰𝐢𝐥𝐥 "𝐟𝐚𝐥𝐥 𝐛𝐞𝐟𝐨𝐫𝐞 𝐲𝐨𝐮𝐫 𝐬𝐰𝐨𝐫𝐝."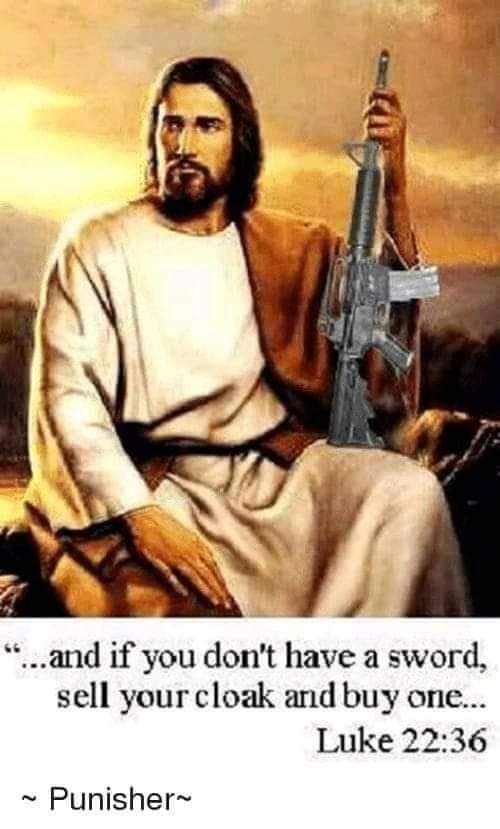 𝐋𝐄 𝟐𝟔:𝟐𝟐 "𝐈 𝐰𝐢𝐥𝐥 𝐚𝐥𝐬𝐨 𝐬𝐞𝐧𝐝 𝐰𝐢𝐥𝐝 𝐛𝐞𝐚𝐬𝐭𝐬 𝐚𝐦𝐨𝐧𝐠 𝐲𝐨𝐮, 𝐰𝐡𝐢𝐜𝐡 𝐬𝐡𝐚𝐥𝐥 𝐫𝐨𝐛 𝐲𝐨𝐮 𝐨𝐟 𝐲𝐨𝐮𝐫 𝐜𝐡𝐢𝐥𝐝𝐫𝐞𝐧."
𝐋𝐄 𝟐𝟔:𝟐𝟗, 𝐃𝐓 𝟐𝟖:𝟓𝟑, 𝐉𝐄 𝟏𝟗:𝟗, 𝐄𝐙 𝟓:𝟖-𝟏𝟎 𝐀𝐬 𝐚 𝐩𝐮𝐧𝐢𝐬𝐡𝐦𝐞𝐧𝐭, 𝐭𝐡𝐞 𝐋𝐨𝐫𝐝 𝐰𝐢𝐥𝐥 𝐜𝐚𝐮𝐬𝐞 𝐩𝐞𝐨𝐩𝐥𝐞 𝐭𝐨 𝐞𝐚𝐭 𝐭𝐡𝐞 𝐟𝐥𝐞𝐬𝐡 𝐨𝐟 𝐭𝐡𝐞𝐢𝐫 𝐨𝐰𝐧 𝐬𝐨𝐧𝐬 𝐚𝐧𝐝 𝐝𝐚𝐮𝐠𝐡𝐭𝐞𝐫𝐬 𝐚𝐧𝐝 𝐟𝐚𝐭𝐡𝐞𝐫𝐬 𝐚𝐧𝐝 𝐟𝐫𝐢𝐞𝐧𝐝𝐬.
𝐋𝐄 𝟐𝟕:𝟐𝟗 𝐇𝐮𝐦𝐚𝐧 𝐬𝐚𝐜𝐫𝐢𝐟𝐢𝐜𝐞 𝐢𝐬 𝐜𝐨𝐧𝐝𝐨𝐧𝐞𝐝. (𝐍𝐨𝐭𝐞: 𝐀𝐧 𝐞𝐱𝐚𝐦𝐩𝐥𝐞 𝐢𝐬 𝐠𝐢𝐯𝐞𝐧 𝐢𝐧 𝐉𝐆 𝟏𝟏:𝟑𝟎-𝟑𝟗)
𝐍𝐔 𝟏𝟏:𝟑𝟑 𝐓𝐡𝐞 𝐋𝐨𝐫𝐝 𝐬𝐦𝐢𝐭𝐞𝐬 𝐭𝐡𝐞 𝐩𝐞𝐨𝐩𝐥𝐞 𝐰𝐢𝐭𝐡 𝐚 𝐠𝐫𝐞𝐚𝐭 𝐩𝐥𝐚𝐠𝐮𝐞.
𝐍𝐔 𝟏𝟐:𝟏-𝟏𝟎 𝐆𝐨𝐝 𝐦𝐚𝐤𝐞𝐬 𝐌𝐢𝐫𝐢𝐚𝐦 𝐚 𝐥𝐞𝐩𝐞𝐫 𝐟𝐨𝐫 𝐬𝐞𝐯𝐞𝐧 𝐝𝐚𝐲𝐬 𝐛𝐞𝐜𝐚𝐮𝐬𝐞 𝐬𝐡𝐞 𝐚𝐧𝐝 𝐀𝐚𝐫𝐨𝐧 𝐡𝐚𝐝 𝐬𝐩𝐨𝐤𝐞𝐧 𝐚𝐠𝐚𝐢𝐧𝐬𝐭 𝐌𝐨𝐬𝐞𝐬.
𝐍𝐔 𝟏𝟓:𝟑𝟐-𝟑𝟔 𝐀 𝐒𝐚𝐛𝐛𝐚𝐭𝐡 𝐛𝐫𝐞𝐚𝐤𝐞𝐫 (𝐰𝐡𝐨 𝐡𝐚𝐝 𝐠𝐚𝐭𝐡𝐞𝐫𝐞𝐝 𝐬𝐭𝐢𝐜𝐤𝐬 𝐟𝐨𝐫 𝐚 𝐟𝐢𝐫𝐞) 𝐢𝐬 𝐬𝐭𝐨𝐧𝐞𝐝 𝐭𝐨 𝐝𝐞𝐚𝐭𝐡 𝐚𝐭 𝐭𝐡𝐞 𝐋𝐨𝐫𝐝'𝐬 𝐜𝐨𝐦𝐦𝐚𝐧𝐝.
𝐍𝐔 𝟏𝟔:𝟐𝟕-𝟑𝟑 𝐓𝐡𝐞 𝐋𝐨𝐫𝐝 𝐜𝐚𝐮𝐬𝐞𝐬 𝐭𝐡𝐞 𝐞𝐚𝐫𝐭𝐡 𝐭𝐨 𝐨𝐩𝐞𝐧 𝐚𝐧𝐝 𝐬𝐰𝐚𝐥𝐥𝐨𝐰 𝐮𝐩 𝐭𝐡𝐞 𝐦𝐞𝐧 𝐚𝐧𝐝 𝐭𝐡𝐞𝐢𝐫 𝐡𝐨𝐮𝐬𝐞𝐡𝐨𝐥𝐝𝐬 (𝐢𝐧𝐜𝐥𝐮𝐝𝐢𝐧𝐠 𝐰𝐢𝐯𝐞𝐬 𝐚𝐧𝐝 𝐜𝐡𝐢𝐥𝐝𝐫𝐞𝐧) 𝐛𝐞𝐜𝐚𝐮𝐬𝐞 𝐭𝐡𝐞 𝐦𝐞𝐧 𝐡𝐚𝐝 𝐛𝐞𝐞𝐧 𝐫𝐞𝐛𝐞𝐥𝐥𝐢𝐨𝐮𝐬.
𝐍𝐔 𝟏𝟔:𝟑𝟓 𝐀 𝐟𝐢𝐫𝐞 𝐟𝐫𝐨𝐦 𝐭𝐡𝐞 𝐋𝐨𝐫𝐝 𝐜𝐨𝐧𝐬𝐮𝐦𝐞𝐬 𝟐𝟓𝟎 𝐦𝐞𝐧.
𝐍𝐔 𝟏𝟔:𝟒𝟗 𝐀 𝐩𝐥𝐚𝐠𝐮𝐞 𝐟𝐫𝐨𝐦 𝐭𝐡𝐞 𝐋𝐨𝐫𝐝 𝐤𝐢𝐥𝐥𝐬 𝟏𝟒,𝟕𝟎𝟎 𝐩𝐞𝐨𝐩𝐥𝐞.
𝐍𝐔 𝟐𝟏:𝟑 𝐓𝐡𝐞 𝐈𝐬𝐫𝐚𝐞𝐥𝐢𝐭𝐞𝐬 𝐮𝐭𝐭𝐞𝐫𝐥𝐲 𝐝𝐞𝐬𝐭𝐫𝐨𝐲 𝐭𝐡𝐞 𝐂𝐚𝐧𝐚𝐚𝐧𝐢𝐭𝐞𝐬.
𝐍𝐔 𝟐𝟏:𝟔 𝐅𝐢𝐞𝐫𝐲 𝐬𝐞𝐫𝐩𝐞𝐧𝐭𝐬, 𝐬𝐞𝐧𝐭 𝐛𝐲 𝐭𝐡𝐞 𝐋𝐨𝐫𝐝, 𝐤𝐢𝐥𝐥 𝐦𝐚𝐧𝐲 𝐈𝐬𝐫𝐚𝐞𝐥𝐢𝐭𝐞𝐬.
𝐍𝐔 𝟐𝟏:𝟑𝟓 𝐖𝐢𝐭𝐡 𝐭𝐡𝐞 𝐋𝐨𝐫𝐝'𝐬 𝐚𝐩𝐩𝐫𝐨𝐯𝐚𝐥, 𝐭𝐡𝐞 𝐈𝐬𝐫𝐚𝐞𝐥𝐢𝐭𝐞𝐬 𝐬𝐥𝐚𝐲 𝐎𝐠 "… 𝐚𝐧𝐝 𝐡𝐢𝐬 𝐬𝐨𝐧𝐬 𝐚𝐧𝐝 𝐚𝐥𝐥 𝐡𝐢𝐬 𝐩𝐞𝐨𝐩𝐥𝐞, 𝐮𝐧𝐭𝐢𝐥 𝐭𝐡𝐞𝐫𝐞 𝐰𝐚𝐬 𝐧𝐨𝐭 𝐨𝐧𝐞 𝐬𝐮𝐫𝐯𝐢𝐯𝐨𝐫 𝐥𝐞𝐟𝐭 …."
𝐍𝐔 𝟐𝟓:𝟒 (𝐊𝐉𝐕) "𝐀𝐧𝐝 𝐭𝐡𝐞 𝐋𝐨𝐫𝐝 𝐬𝐚𝐢𝐝 𝐮𝐧𝐭𝐨 𝐌𝐨𝐬𝐞𝐬, 𝐭𝐚𝐤𝐞 𝐚𝐥𝐥 𝐭𝐡𝐞 𝐡𝐞𝐚𝐝𝐬 𝐨𝐟 𝐭𝐡𝐞 𝐩𝐞𝐨𝐩𝐥𝐞, 𝐚𝐧𝐝 𝐡𝐚𝐧𝐠 𝐭𝐡𝐞𝐦 𝐮𝐩 𝐛𝐞𝐟𝐨𝐫𝐞 𝐭𝐡𝐞 𝐋𝐨𝐫𝐝 𝐚𝐠𝐚𝐢𝐧𝐬𝐭 𝐭𝐡𝐞 𝐬𝐮𝐧 …."
𝐍𝐔 𝟐𝟓:𝟖 "𝐇𝐞 𝐰𝐞𝐧𝐭 𝐚𝐟𝐭𝐞𝐫 𝐭𝐡𝐞 𝐦𝐚𝐧 𝐨𝐟 𝐈𝐬𝐫𝐚𝐞𝐥 𝐢𝐧𝐭𝐨 𝐭𝐡𝐞 𝐭𝐞𝐧𝐭, 𝐚𝐧𝐝 𝐭𝐡𝐫𝐮𝐬𝐭 𝐛𝐨𝐭𝐡 𝐨𝐟 𝐭𝐡𝐞𝐦 𝐭𝐡𝐫𝐨𝐮𝐠𝐡, 𝐭𝐡𝐞 𝐦𝐚𝐧 𝐨𝐟 𝐈𝐬𝐫𝐚𝐞𝐥, 𝐚𝐧𝐝 𝐭𝐡𝐞 𝐰𝐨𝐦𝐚𝐧 𝐭𝐡𝐫𝐨𝐮𝐠𝐡 𝐡𝐞𝐫 𝐛𝐞𝐥𝐥𝐲."
𝐍𝐔 𝟐𝟓:𝟗 𝟐𝟒,𝟎𝟎𝟎 𝐩𝐞𝐨𝐩𝐥𝐞 𝐝𝐢𝐞 𝐢𝐧 𝐚 𝐩𝐥𝐚𝐠𝐮𝐞 𝐟𝐫𝐨𝐦 𝐭𝐡𝐞 𝐋𝐨𝐫𝐝.
𝐍𝐔 𝟑𝟏:𝟗 𝐓𝐡𝐞 𝐈𝐬𝐫𝐚𝐞𝐥𝐢𝐭𝐞𝐬 𝐜𝐚𝐩𝐭𝐮𝐫𝐞 𝐌𝐢𝐝𝐢𝐚𝐧𝐢𝐭𝐞 𝐰𝐨𝐦𝐞𝐧 𝐚𝐧𝐝 𝐜𝐡𝐢𝐥𝐝𝐫𝐞𝐧.
𝐍𝐔 𝟑𝟏:𝟏𝟕-𝟏𝟖 𝐌𝐨𝐬𝐞𝐬, 𝐟𝐨𝐥𝐥𝐨𝐰𝐢𝐧𝐠 𝐭𝐡𝐞 𝐋𝐨𝐫𝐝'𝐬 𝐜𝐨𝐦𝐦𝐚𝐧𝐝, 𝐨𝐫𝐝𝐞𝐫𝐬 𝐭𝐡𝐞 𝐈𝐬𝐫𝐚𝐞𝐥𝐢𝐭𝐞𝐬 𝐭𝐨 𝐤𝐢𝐥𝐥 𝐚𝐥𝐥 𝐭𝐡𝐞 𝐌𝐢𝐝𝐢𝐚𝐧𝐢𝐭𝐞 𝐦𝐚𝐥𝐞 𝐜𝐡𝐢𝐥𝐝𝐫𝐞𝐧 𝐚𝐧𝐝 "… 𝐞𝐯𝐞𝐫𝐲 𝐰𝐨𝐦𝐚𝐧 𝐰𝐡𝐨 𝐡𝐚𝐬 𝐤𝐧𝐨𝐰𝐧 𝐦𝐚𝐧 …." (𝐍𝐨𝐭𝐞: 𝐇𝐨𝐰 𝐰𝐨𝐮𝐥𝐝 𝐢𝐭 𝐛𝐞 𝐝𝐞𝐭𝐞𝐫𝐦𝐢𝐧𝐞𝐝 𝐰𝐡𝐢𝐜𝐡 𝐰𝐨𝐦𝐞𝐧 𝐡𝐚𝐝 𝐤𝐧𝐨𝐰𝐧 𝐦𝐞𝐧? 𝐎𝐧𝐞 𝐜𝐚𝐧 𝐨𝐧𝐥𝐲 𝐬𝐩𝐞𝐜𝐮𝐥𝐚𝐭𝐞.)
𝐍𝐔 𝟑𝟏:𝟑𝟏-𝟒𝟎 𝟑𝟐,𝟎𝟎𝟎 𝐯𝐢𝐫𝐠𝐢𝐧𝐬 𝐚𝐫𝐞 𝐭𝐚𝐤𝐞𝐧 𝐛𝐲 𝐭𝐡𝐞 𝐈𝐬𝐫𝐚𝐞𝐥𝐢𝐭𝐞𝐬 𝐚𝐬 𝐛𝐨𝐨𝐭𝐲. 𝐓𝐡𝐢𝐫𝐭𝐲-𝐭𝐰𝐨 𝐚𝐫𝐞 𝐬𝐞𝐭 𝐚𝐬𝐢𝐝𝐞 (𝐭𝐨 𝐛𝐞 𝐬𝐚𝐜𝐫𝐢𝐟𝐢𝐜𝐞𝐝?) 𝐚𝐬 𝐚 𝐭𝐫𝐢𝐛𝐮𝐭𝐞 𝐟𝐨𝐫 𝐭𝐡𝐞 𝐋𝐨𝐫𝐝.
𝐃𝐓 𝟐:𝟑𝟑-𝟑𝟒 𝐓𝐡𝐞 𝐈𝐬𝐫𝐚𝐞𝐥𝐢𝐭𝐞𝐬 𝐮𝐭𝐭𝐞𝐫𝐥𝐲 𝐝𝐞𝐬𝐭𝐫𝐨𝐲 𝐭𝐡𝐞 𝐦𝐞𝐧, 𝐰𝐨𝐦𝐞𝐧, 𝐚𝐧𝐝 𝐜𝐡𝐢𝐥𝐝𝐫𝐞𝐧 𝐨𝐟 𝐒𝐢𝐡𝐨𝐧.
𝐃𝐓 𝟑:𝟔 𝐓𝐡𝐞 𝐈𝐬𝐫𝐚𝐞𝐥𝐢𝐭𝐞𝐬 𝐮𝐭𝐭𝐞𝐫𝐥𝐲 𝐝𝐞𝐬𝐭𝐫𝐨𝐲 𝐭𝐡𝐞 𝐦𝐞𝐧, 𝐰𝐨𝐦𝐞𝐧, 𝐚𝐧𝐝 𝐜𝐡𝐢𝐥𝐝𝐫𝐞𝐧 𝐨𝐟 𝐎𝐠.
𝐃𝐓 𝟕:𝟐 𝐓𝐡𝐞 𝐋𝐨𝐫𝐝 𝐜𝐨𝐦𝐦𝐚𝐧𝐝𝐬 𝐭𝐡𝐞 𝐈𝐬𝐫𝐚𝐞𝐥𝐢𝐭𝐞𝐬 𝐭𝐨 "𝐮𝐭𝐭𝐞𝐫𝐥𝐲 𝐝𝐞𝐬𝐭𝐫𝐨𝐲" 𝐚𝐧𝐝 𝐬𝐡𝐨𝐰 "𝐧𝐨 𝐦𝐞𝐫𝐜𝐲" 𝐭𝐨 𝐭𝐡𝐨𝐬𝐞 𝐰𝐡𝐨𝐦 𝐡𝐞 𝐠𝐢𝐯𝐞𝐬 𝐭𝐡𝐞𝐦 𝐟𝐨𝐫 𝐝𝐞𝐟𝐞𝐚𝐭.
𝐃𝐓 𝟐𝟎:𝟏𝟑-𝟏𝟒 "𝐖𝐡𝐞𝐧 𝐭𝐡𝐞 𝐋𝐨𝐫𝐝 𝐝𝐞𝐥𝐢𝐯𝐞𝐫𝐬 𝐢𝐭 𝐢𝐧𝐭𝐨 𝐲𝐨𝐮𝐫 𝐡𝐚𝐧𝐝, 𝐩𝐮𝐭 𝐭𝐨 𝐭𝐡𝐞 𝐬𝐰𝐨𝐫𝐝 𝐚𝐥𝐥 𝐭𝐡𝐞 𝐦𝐚𝐥𝐞𝐬 …. 𝐀𝐬 𝐟𝐨𝐫 𝐭𝐡𝐞 𝐰𝐨𝐦𝐞𝐧, 𝐭𝐡𝐞 𝐜𝐡𝐢𝐥𝐝𝐫𝐞𝐧, 𝐭𝐡𝐞 𝐥𝐢𝐯𝐞𝐬𝐭𝐨𝐜𝐤 𝐚𝐧𝐝 𝐞𝐯𝐞𝐫𝐲𝐭𝐡𝐢𝐧𝐠 𝐞𝐥𝐬𝐞 𝐢𝐧 𝐭𝐡𝐞 𝐜𝐢𝐭𝐲, 𝐲𝐨𝐮 𝐦𝐚𝐲 𝐭𝐚𝐤𝐞 𝐭𝐡𝐞𝐬𝐞 𝐚𝐬 𝐩𝐥𝐮𝐧𝐝𝐞𝐫 𝐟𝐨𝐫 𝐲𝐨𝐮𝐫𝐬𝐞𝐥𝐯𝐞𝐬."
𝐃𝐓 𝟐𝟎:𝟏𝟔 "𝐈𝐧 𝐭𝐡𝐞 𝐜𝐢𝐭𝐢𝐞𝐬 𝐨𝐟 𝐭𝐡𝐞 𝐧𝐚𝐭𝐢𝐨𝐧𝐬 𝐭𝐡𝐞 𝐋𝐨𝐫𝐝 𝐢𝐬 𝐠𝐢𝐯𝐢𝐧𝐠 𝐲𝐨𝐮 𝐚𝐬 𝐚𝐧 𝐢𝐧𝐡𝐞𝐫𝐢𝐭𝐚𝐧𝐜𝐞, 𝐝𝐨 𝐧𝐨𝐭 𝐥𝐞𝐚𝐯𝐞 𝐚𝐥𝐢𝐯𝐞 𝐚𝐧𝐲𝐭𝐡𝐢𝐧𝐠 𝐭𝐡𝐚𝐭 𝐛𝐫𝐞𝐚𝐭𝐡𝐞𝐬."
𝐃𝐓 𝟐𝟏:𝟏𝟎-𝟏𝟑 𝐖𝐢𝐭𝐡 𝐭𝐡𝐞 𝐋𝐨𝐫𝐝'𝐬 𝐚𝐩𝐩𝐫𝐨𝐯𝐚𝐥, 𝐭𝐡𝐞 𝐈𝐬𝐫𝐚𝐞𝐥𝐢𝐭𝐞𝐬 𝐚𝐫𝐞 𝐚𝐥𝐥𝐨𝐰𝐞𝐝 𝐭𝐨 𝐭𝐚𝐤𝐞 "𝐛𝐞𝐚𝐮𝐭𝐢𝐟𝐮𝐥 𝐰𝐨𝐦𝐞𝐧" 𝐟𝐫𝐨𝐦 𝐭𝐡𝐞 𝐞𝐧𝐞𝐦𝐲 𝐜𝐚𝐦𝐩 𝐭𝐨 𝐛𝐞 𝐭𝐡𝐞𝐢𝐫 𝐜𝐚𝐩𝐭𝐢𝐯𝐞 𝐰𝐢𝐯𝐞𝐬. 𝐈𝐟, 𝐚𝐟𝐭𝐞𝐫 𝐬𝐞𝐱𝐮𝐚𝐥 𝐫𝐞𝐥𝐚𝐭𝐢𝐨𝐧𝐬, 𝐭𝐡𝐞 𝐡𝐮𝐬𝐛𝐚𝐧𝐝 𝐡𝐚𝐬 "𝐧𝐨 𝐝𝐞𝐥𝐢𝐠𝐡𝐭" 𝐢𝐧 𝐡𝐢𝐬 𝐰𝐢𝐟𝐞, 𝐡𝐞 𝐜𝐚𝐧 𝐬𝐢𝐦𝐩𝐥𝐲 𝐥𝐞𝐭 𝐡𝐞𝐫 𝐠𝐨.
𝐃𝐓 𝟐𝟖:𝟓𝟑 "𝐘𝐨𝐮 𝐰𝐢𝐥𝐥 𝐞𝐚𝐭 𝐭𝐡𝐞 𝐟𝐫𝐮𝐢𝐭 𝐨𝐟 𝐭𝐡𝐞 𝐰𝐨𝐦𝐛, 𝐭𝐡𝐞 𝐟𝐥𝐞𝐬𝐡 𝐨𝐟 𝐭𝐡𝐞 𝐬𝐨𝐧𝐬 𝐚𝐧𝐝 𝐝𝐚𝐮𝐠𝐡𝐭𝐞𝐫𝐬 𝐭𝐡𝐞 𝐋𝐨𝐫𝐝 𝐲𝐨𝐮𝐫 𝐡𝐚𝐬 𝐠𝐢𝐯𝐞𝐧 𝐲𝐨𝐮."
𝐉𝐒 𝟏:𝟏-𝟗, 𝟏𝟖 𝐉𝐨𝐬𝐡𝐮𝐚 𝐫𝐞𝐜𝐞𝐢𝐯𝐞𝐬 𝐭𝐡𝐞 𝐋𝐨𝐫𝐝'𝐬 𝐛𝐥𝐞𝐬𝐬𝐢𝐧𝐠 𝐟𝐨𝐫 𝐚𝐥𝐥 𝐭𝐡𝐞 𝐛𝐥𝐨𝐨𝐝𝐲 𝐞𝐧𝐝𝐞𝐚𝐯𝐨𝐫𝐬 𝐭𝐨 𝐟𝐨𝐥𝐥𝐨𝐰.
𝐉𝐒 𝟔:𝟐𝟏-𝟐𝟕 𝐖𝐢𝐭𝐡 𝐭𝐡𝐞 𝐋𝐨𝐫𝐝'𝐬 𝐚𝐩𝐩𝐫𝐨𝐯𝐚𝐥, 𝐉𝐨𝐬𝐡𝐮𝐚 𝐝𝐞𝐬𝐭𝐫𝐨𝐲𝐬 𝐭𝐡𝐞 𝐜𝐢𝐭𝐲 𝐨𝐟 𝐉𝐞𝐫𝐢𝐜𝐡𝐨–𝐦𝐞𝐧, 𝐰𝐨𝐦𝐞𝐧, 𝐚𝐧𝐝 𝐜𝐡𝐢𝐥𝐝𝐫𝐞𝐧–𝐰𝐢𝐭𝐡 𝐭𝐡𝐞 𝐞𝐝𝐠𝐞 𝐨𝐟 𝐭𝐡𝐞 𝐬𝐰𝐨𝐫𝐝.
𝐉𝐒 𝟕:𝟏𝟗-𝟐𝟔 𝐀𝐜𝐡𝐚𝐧, 𝐡𝐢𝐬 𝐜𝐡𝐢𝐥𝐝𝐫𝐞𝐧 𝐚𝐧𝐝 𝐡𝐢𝐬 𝐜𝐚𝐭𝐭𝐥𝐞 𝐚𝐫𝐞 𝐬𝐭𝐨𝐧𝐞𝐝 𝐭𝐨 𝐝𝐞𝐚𝐭𝐡 𝐛𝐞𝐜𝐚𝐮𝐬𝐞 𝐀𝐜𝐡𝐚𝐧 𝐡𝐚𝐝 𝐭𝐚𝐤𝐞𝐧 𝐚 𝐭𝐚𝐛𝐨𝐨 𝐭𝐡𝐢𝐧𝐠.
𝐉𝐒 𝟖:𝟐𝟐-𝟐𝟓 𝐖𝐢𝐭𝐡 𝐭𝐡𝐞 𝐋𝐨𝐫𝐝'𝐬 𝐚𝐩𝐩𝐫𝐨𝐯𝐚𝐥, 𝐉𝐨𝐬𝐡𝐮𝐚 𝐮𝐭𝐭𝐞𝐫𝐥𝐲 𝐬𝐦𝐢𝐭𝐞𝐬 𝐭𝐡𝐞 𝐩𝐞𝐨𝐩𝐥𝐞 𝐨𝐟 𝐀𝐢, 𝐤𝐢𝐥𝐥𝐢𝐧𝐠 𝟏𝟐,𝟎𝟎𝟎 𝐦𝐞𝐧 𝐚𝐧𝐝 𝐰𝐨𝐦𝐞𝐧, 𝐬𝐨 𝐭𝐡𝐚𝐭 𝐭𝐡𝐞𝐫𝐞 𝐰𝐞𝐫𝐞 𝐧𝐨𝐧𝐞 𝐰𝐡𝐨 𝐞𝐬𝐜𝐚𝐩𝐞𝐝.
𝐉𝐒 𝟏𝟎:𝟏𝟎-𝟐𝟕 𝐖𝐢𝐭𝐡 𝐭𝐡𝐞 𝐡𝐞𝐥𝐩 𝐨𝐟 𝐭𝐡𝐞 𝐋𝐨𝐫𝐝, 𝐉𝐨𝐬𝐡𝐮𝐚 𝐮𝐭𝐭𝐞𝐫𝐥𝐲 𝐝𝐞𝐬𝐭𝐫𝐨𝐲𝐬 𝐭𝐡𝐞 𝐆𝐢𝐛𝐞𝐨𝐧𝐢𝐭𝐞𝐬.
𝐉𝐒 𝟏𝟎:𝟐𝟖 𝐖𝐢𝐭𝐡 𝐭𝐡𝐞 𝐋𝐨𝐫𝐝'𝐬 𝐚𝐩𝐩𝐫𝐨𝐯𝐚𝐥, 𝐉𝐨𝐬𝐡𝐮𝐚 𝐮𝐭𝐭𝐞𝐫𝐥𝐲 𝐝𝐞𝐬𝐭𝐫𝐨𝐲𝐬 𝐭𝐡𝐞 𝐩𝐞𝐨𝐩𝐥𝐞 𝐨𝐟 𝐌𝐚𝐤𝐤𝐞𝐝𝐚𝐡.
𝐉𝐒 𝟏𝟎:𝟑𝟎 𝐖𝐢𝐭𝐡 𝐭𝐡𝐞 𝐋𝐨𝐫𝐝'𝐬 𝐚𝐩𝐩𝐫𝐨𝐯𝐚𝐥, 𝐉𝐨𝐬𝐡𝐮𝐚 𝐮𝐭𝐭𝐞𝐫𝐥𝐲 𝐝𝐞𝐬𝐭𝐫𝐨𝐲𝐬 𝐭𝐡𝐞 𝐋𝐢𝐛𝐧𝐚𝐡𝐢𝐭𝐞𝐬.
𝐉𝐒 𝟏𝟎:𝟑𝟐-𝟑𝟑 𝐖𝐢𝐭𝐡 𝐭𝐡𝐞 𝐋𝐨𝐫𝐝'𝐬 𝐚𝐩𝐩𝐫𝐨𝐯𝐚𝐥, 𝐉𝐨𝐬𝐡𝐮𝐚 𝐮𝐭𝐭𝐞𝐫𝐥𝐲 𝐝𝐞𝐬𝐭𝐫𝐨𝐲𝐬 𝐭𝐡𝐞 𝐩𝐞𝐨𝐩𝐥𝐞 𝐨𝐟 𝐋𝐚𝐜𝐡𝐢𝐬𝐡.
𝐉𝐒 𝟏𝟎:𝟑𝟒-𝟑𝟓 𝐖𝐢𝐭𝐡 𝐭𝐡𝐞 𝐋𝐨𝐫𝐝'𝐬 𝐚𝐩𝐩𝐫𝐨𝐯𝐚𝐥, 𝐉𝐨𝐬𝐡𝐮𝐚 𝐮𝐭𝐭𝐞𝐫𝐥𝐲 𝐝𝐞𝐬𝐭𝐫𝐨𝐲𝐬 𝐭𝐡𝐞 𝐄𝐠𝐥𝐨𝐧𝐢𝐭𝐞𝐬.
𝐉𝐒 𝟏𝟎:𝟑𝟔-𝟑𝟕 𝐖𝐢𝐭𝐡 𝐭𝐡𝐞 𝐋𝐨𝐫𝐝'𝐬 𝐚𝐩𝐩𝐫𝐨𝐯𝐚𝐥, 𝐉𝐨𝐬𝐡𝐮𝐚 𝐮𝐭𝐭𝐞𝐫𝐥𝐲 𝐝𝐞𝐬𝐭𝐫𝐨𝐲𝐬 𝐭𝐡𝐞 𝐇𝐞𝐛𝐫𝐨𝐧𝐢𝐭𝐞𝐬.
𝐉𝐒 𝟏𝟎:𝟑𝟖-𝟑𝟗 𝐖𝐢𝐭𝐡 𝐭𝐡𝐞 𝐋𝐨𝐫𝐝'𝐬 𝐚𝐩𝐩𝐫𝐨𝐯𝐚𝐥, 𝐉𝐨𝐬𝐡𝐮𝐚 𝐮𝐭𝐭𝐞𝐫𝐥𝐲 𝐝𝐞𝐬𝐭𝐫𝐨𝐲𝐬 𝐭𝐡𝐞 𝐃𝐞𝐛𝐢𝐫𝐢𝐭𝐞𝐬.
𝐉𝐒 𝟏𝟎:𝟒𝟎 (𝐀 𝐬𝐮𝐦𝐦𝐚𝐫𝐲 𝐬𝐭𝐚𝐭𝐞𝐦𝐞𝐧𝐭.) "𝐒𝐨 𝐉𝐨𝐬𝐡𝐮𝐚 𝐝𝐞𝐟𝐞𝐚𝐭𝐞𝐝 𝐭𝐡𝐞 𝐰𝐡𝐨𝐥𝐞 𝐥𝐚𝐧𝐝 …; 𝐡𝐞 𝐥𝐞𝐟𝐭 𝐧𝐨𝐧𝐞 𝐫𝐞𝐦𝐚𝐢𝐧𝐢𝐧𝐠, 𝐛𝐮𝐭 𝐝𝐞𝐬𝐭𝐫𝐨𝐲𝐞𝐝 𝐚𝐥𝐥 𝐭𝐡𝐚𝐭 𝐛𝐫𝐞𝐚𝐭𝐡𝐞𝐝, 𝐚𝐬 𝐭𝐡𝐞 𝐋𝐨𝐫𝐝 𝐆𝐨𝐝 𝐨𝐟 𝐈𝐬𝐫𝐚𝐞𝐥 𝐜𝐨𝐦𝐦𝐚𝐧𝐝𝐞𝐝."
𝐉𝐒 𝟏𝟏:𝟔 𝐓𝐡𝐞 𝐋𝐨𝐫𝐝 𝐨𝐫𝐝𝐞𝐫𝐬 𝐡𝐨𝐫𝐬𝐞𝐬 𝐭𝐨 𝐛𝐞 𝐡𝐚𝐦𝐬𝐭𝐫𝐮𝐧𝐠. (𝐄𝐱𝐜𝐞𝐞𝐝𝐢𝐧𝐠𝐥𝐲 𝐜𝐫𝐮𝐞𝐥.)
𝐉𝐒 𝟏𝟏:𝟖-𝟏𝟓 "𝐀𝐧𝐝 𝐭𝐡𝐞 𝐥𝐨𝐫𝐝 𝐠𝐚𝐯𝐞 𝐭𝐡𝐞𝐦 𝐢𝐧𝐭𝐨 𝐭𝐡𝐞 𝐡𝐚𝐧𝐝 𝐨𝐟 𝐈𝐬𝐫𝐚𝐞𝐥, …𝐮𝐭𝐭𝐞𝐫𝐥𝐲 𝐝𝐞𝐬𝐭𝐫𝐨𝐲𝐢𝐧𝐠 𝐭𝐡𝐞𝐦; 𝐭𝐡𝐞𝐫𝐞 𝐰𝐚𝐬 𝐧𝐨𝐧𝐞 𝐥𝐞𝐟𝐭 𝐭𝐡𝐚𝐭 𝐛𝐫𝐞𝐚𝐭𝐡𝐞𝐝 …."
𝐉𝐒 𝟏𝟏:𝟐𝟎 "𝐅𝐨𝐫 𝐢𝐭 𝐰𝐚𝐬 𝐭𝐡𝐞 𝐋𝐨𝐫𝐝'𝐬 𝐝𝐨𝐢𝐧𝐠 𝐭𝐨 𝐡𝐚𝐫𝐝𝐞𝐧 𝐭𝐡𝐞𝐢𝐫 𝐡𝐞𝐚𝐫𝐭𝐬 𝐭𝐡𝐚𝐭 𝐭𝐡𝐞𝐲 𝐬𝐡𝐨𝐮𝐥𝐝 𝐜𝐨𝐦𝐞 𝐚𝐠𝐚𝐢𝐧𝐬𝐭 𝐈𝐬𝐫𝐚𝐞𝐥 𝐢𝐧 𝐛𝐚𝐭𝐭𝐥𝐞, 𝐢𝐧 𝐨𝐫𝐝𝐞𝐫 𝐭𝐡𝐚𝐭 𝐭𝐡𝐞𝐲 𝐬𝐡𝐨𝐮𝐥𝐝 𝐛𝐞 𝐮𝐭𝐭𝐞𝐫𝐥𝐲 𝐝𝐞𝐬𝐭𝐫𝐨𝐲𝐞𝐝, 𝐚𝐧𝐝 𝐬𝐡𝐨𝐮𝐥𝐝 𝐫𝐞𝐜𝐞𝐢𝐯𝐞 𝐧𝐨 𝐦𝐞𝐫𝐜𝐲 𝐛𝐮𝐭 𝐛𝐞 𝐞𝐱𝐭𝐞𝐫𝐦𝐢𝐧𝐚𝐭𝐞𝐝, 𝐚𝐬 𝐭𝐡𝐞 𝐋𝐨𝐫𝐝 𝐜𝐨𝐦𝐦𝐚𝐧𝐝𝐞𝐝 𝐌𝐨𝐬𝐞𝐬."
𝐉𝐒 𝟏𝟏:𝟐𝟏-𝟐𝟑 𝐉𝐨𝐬𝐡𝐮𝐚 𝐮𝐭𝐭𝐞𝐫𝐥𝐲 𝐝𝐞𝐬𝐭𝐫𝐨𝐲𝐬 𝐭𝐡𝐞 𝐀𝐧𝐚𝐤𝐢𝐦.
𝐉𝐆 𝟏:𝟒 𝐖𝐢𝐭𝐡 𝐭𝐡𝐞 𝐋𝐨𝐫𝐝'𝐬 𝐬𝐮𝐩𝐩𝐨𝐫𝐭, 𝐉𝐮𝐝𝐚𝐡 𝐝𝐞𝐟𝐞𝐚𝐭𝐬 𝟏𝟎,𝟎𝟎𝟎 𝐂𝐚𝐧𝐚𝐚𝐧𝐢𝐭𝐞𝐬 𝐚𝐭 𝐁𝐞𝐳𝐞𝐤.
𝐉𝐆 𝟏:𝟔 𝐖𝐢𝐭𝐡 𝐭𝐡𝐞 𝐋𝐨𝐫𝐝'𝐬 𝐚𝐩𝐩𝐫𝐨𝐯𝐚𝐥, 𝐉𝐮𝐝𝐚𝐡 𝐩𝐮𝐫𝐬𝐮𝐞𝐬 𝐀𝐝𝐨𝐧𝐢-𝐛𝐞𝐳𝐞𝐤, 𝐜𝐚𝐭𝐜𝐡𝐞𝐬 𝐡𝐢𝐦, 𝐚𝐧𝐝 𝐜𝐮𝐭𝐬 𝐨𝐟𝐟 𝐡𝐢𝐬 𝐭𝐡𝐮𝐦𝐛𝐬 𝐚𝐧𝐝 𝐛𝐢𝐠 𝐭𝐨𝐞𝐬.
𝐉𝐆 𝟏:𝟖 𝐖𝐢𝐭𝐡 𝐭𝐡𝐞 𝐋𝐨𝐫𝐝'𝐬 𝐚𝐩𝐩𝐫𝐨𝐯𝐚𝐥, 𝐉𝐮𝐝𝐚𝐡 𝐬𝐦𝐢𝐭𝐞𝐬 𝐉𝐞𝐫𝐮𝐬𝐚𝐥𝐞𝐦.
𝐉𝐆 𝟏:𝟏𝟕 𝐖𝐢𝐭𝐡 𝐭𝐡𝐞 𝐋𝐨𝐫𝐝'𝐬 𝐚𝐩𝐩𝐫𝐨𝐯𝐚𝐥, 𝐉𝐮𝐝𝐚𝐡 𝐚𝐧𝐝 𝐒𝐢𝐦𝐞𝐨𝐧 𝐮𝐭𝐭𝐞𝐫𝐥𝐲 𝐝𝐞𝐬𝐭𝐫𝐨𝐲 𝐭𝐡𝐞 𝐂𝐚𝐧𝐚𝐚𝐧𝐢𝐭𝐞𝐬 𝐰𝐡𝐨 𝐢𝐧𝐡𝐚𝐛𝐢𝐭𝐞𝐝 𝐙𝐞𝐩𝐡𝐚𝐭𝐡.
𝐉𝐆 𝟑:𝟐𝟗 𝐓𝐡𝐞 𝐈𝐬𝐫𝐚𝐞𝐥𝐢𝐭𝐞𝐬 𝐤𝐢𝐥𝐥 𝐚𝐛𝐨𝐮𝐭 𝟏𝟎,𝟎𝟎𝟎 𝐌𝐨𝐚𝐛𝐢𝐭𝐞𝐬.
𝐉𝐆 𝟑:𝟑𝟏 (𝐀 𝐫𝐞𝐬𝐭𝐚𝐭𝐞𝐦𝐞𝐧𝐭.) 𝐒𝐡𝐚𝐦𝐠𝐚𝐫 𝐤𝐢𝐥𝐥𝐞𝐝 𝟔𝟎𝟎 𝐏𝐡𝐢𝐥𝐢𝐬𝐭𝐢𝐧𝐞𝐬 𝐰𝐢𝐭𝐡 𝐚𝐧 𝐨𝐱𝐠𝐨𝐚𝐝.
𝐉𝐆 𝟒:𝟐𝟏 𝐉𝐚𝐞𝐥 𝐭𝐚𝐤𝐞𝐬 𝐚 𝐭𝐞𝐧𝐭 𝐬𝐭𝐚𝐤𝐞 𝐚𝐧𝐝 𝐡𝐚𝐦𝐦𝐞𝐫𝐬 𝐢𝐭 𝐭𝐡𝐫𝐨𝐮𝐠𝐡 𝐭𝐡𝐞 𝐡𝐞𝐚𝐝 𝐨𝐟 𝐒𝐢𝐬𝐞𝐫𝐚, 𝐟𝐚𝐬𝐭𝐞𝐧𝐢𝐧𝐠 𝐢𝐭 𝐭𝐨 𝐭𝐡𝐞 𝐠𝐫𝐨𝐮𝐧𝐝.
𝐉𝐆 𝟕:𝟏𝟗-𝟐𝟓 𝐓𝐡𝐞 𝐆𝐢𝐝𝐞𝐨𝐧𝐬 𝐝𝐞𝐟𝐞𝐚𝐭 𝐭𝐡𝐞 𝐌𝐢𝐝𝐢𝐚𝐧𝐢𝐭𝐞𝐬, 𝐬𝐥𝐚𝐲 𝐭𝐡𝐞𝐢𝐫 𝐩𝐫𝐢𝐧𝐜𝐞𝐬, 𝐜𝐮𝐭 𝐨𝐟𝐟 𝐭𝐡𝐞𝐢𝐫 𝐡𝐞𝐚𝐝𝐬, 𝐚𝐧𝐝 𝐛𝐫𝐢𝐧𝐠 𝐭𝐡𝐞 𝐡𝐞𝐚𝐝𝐬 𝐛𝐚𝐜𝐤 𝐭𝐨 𝐆𝐢𝐝𝐞𝐨𝐧.
𝐉𝐆 𝟖:𝟏𝟓-𝟐𝟏 𝐓𝐡𝐞 𝐆𝐢𝐝𝐞𝐨𝐧𝐬 𝐬𝐥𝐚𝐮𝐠𝐡𝐭𝐞𝐫 𝐭𝐡𝐞 𝐦𝐞𝐧 𝐨𝐟 𝐏𝐞𝐧𝐮𝐞𝐥.
𝐉𝐆 𝟗:𝟓 𝐀𝐛𝐢𝐦𝐚𝐥𝐞𝐜𝐡 𝐦𝐮𝐫𝐝𝐞𝐫𝐬 𝐡𝐢𝐬 𝐛𝐫𝐨𝐭𝐡𝐞𝐫𝐬.
𝐉𝐆 𝟗:𝟒𝟓 𝐀𝐛𝐢𝐦𝐚𝐥𝐞𝐜𝐡 𝐚𝐧𝐝 𝐡𝐢𝐬 𝐦𝐞𝐧 𝐤𝐢𝐥𝐥 𝐚𝐥𝐥 𝐭𝐡𝐞 𝐩𝐞𝐨𝐩𝐥𝐞 𝐢𝐧 𝐭𝐡𝐞 𝐜𝐢𝐭𝐲.
𝐉𝐆 𝟗:𝟓𝟑-𝟓𝟒 "𝐀 𝐰𝐨𝐦𝐚𝐧 𝐝𝐫𝐨𝐩𝐩𝐞𝐝 𝐚 𝐬𝐭𝐨𝐧𝐞 𝐨𝐧 𝐡𝐢𝐬 𝐡𝐞𝐚𝐝 𝐚𝐧𝐝 𝐜𝐫𝐚𝐜𝐤𝐞𝐝 𝐡𝐢𝐬 𝐬𝐤𝐮𝐥𝐥. 𝐇𝐮𝐫𝐫𝐢𝐞𝐝𝐥𝐲 𝐡𝐞 𝐜𝐚𝐥𝐥𝐞𝐝 𝐭𝐨 𝐡𝐢𝐬 𝐚𝐫𝐦𝐨𝐫-𝐛𝐞𝐚𝐫𝐞𝐫, '𝐃𝐫𝐚𝐰 𝐲𝐨𝐮𝐫 𝐬𝐰𝐨𝐫𝐝 𝐚𝐧𝐝 𝐤𝐢𝐥𝐥 𝐦𝐞, 𝐬𝐨 𝐭𝐡𝐚𝐭 𝐭𝐡𝐞𝐲 𝐜𝐚𝐧'𝐭 𝐬𝐚𝐲 𝐚 𝐰𝐨𝐦𝐚𝐧 𝐤𝐢𝐥𝐥𝐞𝐝 𝐦𝐞.' 𝐒𝐨 𝐡𝐢𝐬 𝐬𝐞𝐫𝐯𝐚𝐧𝐭 𝐫𝐚𝐧 𝐡𝐢𝐦 𝐭𝐡𝐫𝐨𝐮𝐠𝐡, 𝐚𝐧𝐝 𝐡𝐞 𝐝𝐢𝐞𝐝."
𝐉𝐆 𝟏𝟏:𝟐𝟗-𝟑𝟗 𝐉𝐞𝐩𝐭𝐡𝐚𝐡 𝐬𝐚𝐜𝐫𝐢𝐟𝐢𝐜𝐞𝐬 𝐡𝐢𝐬 𝐛𝐞𝐥𝐨𝐯𝐞𝐝 𝐝𝐚𝐮𝐠𝐡𝐭𝐞𝐫, 𝐡𝐢𝐬 𝐨𝐧𝐥𝐲 𝐜𝐡𝐢𝐥𝐝, 𝐚𝐜𝐜𝐨𝐫𝐝𝐢𝐧𝐠 𝐭𝐨 𝐚 𝐯𝐨𝐰 𝐡𝐞 𝐡𝐚𝐬 𝐦𝐚𝐝𝐞 𝐰𝐢𝐭𝐡 𝐭𝐡𝐞 𝐋𝐨𝐫𝐝.
𝐉𝐆 𝟏𝟒:𝟏𝟗 𝐓𝐡𝐞 𝐒𝐩𝐢𝐫𝐢𝐭 𝐨𝐟 𝐭𝐡𝐞 𝐋𝐨𝐫𝐝 𝐜𝐨𝐦𝐞𝐬 𝐮𝐩𝐨𝐧 𝐚 𝐦𝐚𝐧 𝐚𝐧𝐝 𝐜𝐚𝐮𝐬𝐞𝐬 𝐡𝐢𝐦 𝐭𝐨 𝐬𝐥𝐚𝐲 𝐭𝐡𝐢𝐫𝐭𝐲 𝐦𝐞𝐧.
𝐉𝐆 𝟏𝟓:𝟏𝟓 𝐒𝐚𝐦𝐬𝐨𝐧 𝐬𝐥𝐚𝐲𝐬 𝟏𝟎𝟎𝟎 𝐦𝐞𝐧 𝐰𝐢𝐭𝐡 𝐭𝐡𝐞 𝐣𝐚𝐰𝐛𝐨𝐧𝐞 𝐨𝐟 𝐚𝐧 𝐚𝐬𝐬.
𝐉𝐆 𝟏𝟔:𝟐𝟏 𝐓𝐡𝐞 𝐏𝐡𝐢𝐥𝐢𝐬𝐭𝐢𝐧𝐞𝐬 𝐠𝐨𝐮𝐠𝐞 𝐨𝐮𝐭 𝐒𝐚𝐦𝐬𝐨𝐧'𝐬 𝐞𝐲𝐞𝐬.
𝐉𝐆 𝟏𝟔:𝟐𝟕-𝟑𝟎 𝐒𝐚𝐦𝐬𝐨𝐧, 𝐰𝐢𝐭𝐡 𝐭𝐡𝐞 𝐡𝐞𝐥𝐩 𝐨𝐟 𝐭𝐡𝐞 𝐋𝐨𝐫𝐝, 𝐩𝐮𝐥𝐥𝐬 𝐝𝐨𝐰𝐧 𝐭𝐡𝐞 𝐩𝐢𝐥𝐥𝐚𝐫𝐬 𝐨𝐟 𝐭𝐡𝐞 𝐏𝐡𝐢𝐥𝐢𝐬𝐭𝐢𝐧𝐞 𝐡𝐨𝐮𝐬𝐞 𝐚𝐧𝐝 𝐜𝐚𝐮𝐬𝐞𝐬 𝐡𝐢𝐬 𝐨𝐰𝐧 𝐝𝐞𝐚𝐭𝐡 𝐚𝐧𝐝 𝐭𝐡𝐚𝐭 𝐨𝐟 𝟑𝟎𝟎𝟎 𝐨𝐭𝐡𝐞𝐫 𝐦𝐞𝐧 𝐚𝐧𝐝 𝐰𝐨𝐦𝐞𝐧.
𝐉𝐆 𝟏𝟖:𝟐𝟕 𝐓𝐡𝐞 𝐃𝐚𝐧𝐢𝐭𝐞𝐬 𝐬𝐥𝐚𝐲 𝐭𝐡𝐞 𝐪𝐮𝐢𝐞𝐭 𝐚𝐧𝐝 𝐮𝐧𝐬𝐮𝐬𝐩𝐞𝐜𝐭𝐢𝐧𝐠 𝐩𝐞𝐨𝐩𝐥𝐞 𝐨𝐟 𝐋𝐚𝐢𝐬𝐡.
𝐉𝐆 𝟏𝟗:𝟐𝟐-𝟐𝟗 𝐀 𝐠𝐫𝐨𝐮𝐩 𝐨𝐟 𝐬𝐞𝐱𝐮𝐚𝐥 𝐝𝐞𝐩𝐫𝐚𝐯𝐞𝐝 𝐦𝐞𝐧 𝐛𝐞𝐚𝐭 𝐨𝐧 𝐭𝐡𝐞 𝐝𝐨𝐨𝐫 𝐨𝐟 𝐚𝐧 𝐨𝐥𝐝 𝐦𝐚𝐧'𝐬 𝐡𝐨𝐮𝐬𝐞 𝐝𝐞𝐦𝐚𝐧𝐝𝐢𝐧𝐠 𝐭𝐡𝐚𝐭 𝐡𝐞 𝐭𝐮𝐫𝐧 𝐨𝐯𝐞𝐫 𝐭𝐨 𝐭𝐡𝐞𝐦 𝐚 𝐦𝐚𝐥𝐞 𝐡𝐨𝐮𝐬𝐞 𝐠𝐮𝐞𝐬𝐭. 𝐈𝐧𝐬𝐭𝐞𝐚𝐝, 𝐭𝐡𝐞 𝐨𝐥𝐝 𝐦𝐚𝐧 𝐨𝐟𝐟𝐞𝐫𝐬 𝐡𝐢𝐬 𝐯𝐢𝐫𝐠𝐢𝐧 𝐝𝐚𝐮𝐠𝐡𝐭𝐞𝐫 𝐚𝐧𝐝 𝐡𝐢𝐬 𝐠𝐮𝐞𝐬𝐭'𝐬 𝐜𝐨𝐧𝐜𝐮𝐛𝐢𝐧𝐞 (𝐨𝐫 𝐰𝐢𝐟𝐞): "𝐁𝐞𝐡𝐨𝐥𝐝, 𝐡𝐞𝐫𝐞 𝐚𝐫𝐞 𝐦𝐲 𝐯𝐢𝐫𝐠𝐢𝐧 𝐝𝐚𝐮𝐠𝐡𝐭𝐞𝐫 𝐚𝐧𝐝 𝐡𝐢𝐬 𝐜𝐨𝐧𝐜𝐮𝐛𝐢𝐧𝐞; 𝐥𝐞𝐭 𝐦𝐞 𝐛𝐫𝐢𝐧𝐠 𝐭𝐡𝐞𝐦 𝐨𝐮𝐭 𝐧𝐨𝐰. 𝐑𝐚𝐯𝐢𝐬𝐡 𝐭𝐡𝐞𝐦 𝐚𝐧𝐝 𝐝𝐨 𝐰𝐢𝐭𝐡 𝐭𝐡𝐞𝐦 𝐰𝐡𝐚𝐭 𝐬𝐞𝐞𝐦𝐬 𝐠𝐨𝐨𝐝 𝐭𝐨 𝐲𝐨𝐮; 𝐛𝐮𝐭 𝐚𝐠𝐚𝐢𝐧𝐬𝐭 𝐭𝐡𝐢𝐬 𝐦𝐚𝐧 𝐝𝐨 𝐧𝐨𝐭 𝐝𝐨 𝐬𝐨 𝐯𝐢𝐥𝐞 𝐚 𝐭𝐡𝐢𝐧𝐠." 𝐓𝐡𝐞 𝐦𝐚𝐧'𝐬 𝐜𝐨𝐧𝐜𝐮𝐛𝐢𝐧𝐞 𝐢𝐬 𝐫𝐚𝐯𝐢𝐬𝐡𝐞𝐝 𝐚𝐧𝐝 𝐝𝐢𝐞𝐬. 𝐓𝐡𝐞 𝐦𝐚𝐧 𝐭𝐡𝐞𝐧 𝐜𝐮𝐭𝐬 𝐡𝐞𝐫 𝐛𝐨𝐝𝐲 𝐢𝐧𝐭𝐨 𝐭𝐰𝐞𝐥𝐯𝐞 𝐩𝐢𝐞𝐜𝐞𝐬 𝐚𝐧𝐝 𝐬𝐞𝐧𝐝𝐬 𝐨𝐧𝐞 𝐩𝐢𝐞𝐜𝐞 𝐭𝐨 𝐞𝐚𝐜𝐡 𝐨𝐟 𝐭𝐡𝐞 𝐭𝐰𝐞𝐥𝐯𝐞 𝐭𝐫𝐢𝐛𝐞𝐬 𝐨𝐟 𝐈𝐬𝐫𝐚𝐞𝐥.
𝐉𝐆 𝟐𝟎:𝟒𝟑-𝟒𝟖 𝐓𝐡𝐞 𝐈𝐬𝐫𝐚𝐞𝐥𝐢𝐭𝐞𝐬 𝐬𝐦𝐢𝐭𝐞 𝟐𝟓,𝟎𝟎𝟎+ "𝐦𝐞𝐧 𝐨𝐟 𝐯𝐚𝐥𝐨𝐫" 𝐟𝐫𝐨𝐦 𝐚𝐦𝐨𝐧𝐠𝐬𝐭 𝐭𝐡𝐞 𝐁𝐞𝐧𝐣𝐚𝐦𝐢𝐭𝐞𝐬, "𝐦𝐞𝐧 𝐚𝐧𝐝 𝐛𝐞𝐚𝐬𝐭𝐬 𝐚𝐧𝐝 𝐚𝐥𝐥 𝐭𝐡𝐚𝐭 𝐭𝐡𝐞𝐲 𝐟𝐨𝐮𝐧𝐝," 𝐚𝐧𝐝 𝐬𝐞𝐭 𝐭𝐡𝐞𝐢𝐫 𝐭𝐨𝐰𝐧𝐬 𝐨𝐧 𝐟𝐢𝐫𝐞.
𝐉𝐆 𝟐𝟏:𝟏𝟎-𝟏𝟐 "… 𝐆𝐨 𝐚𝐧𝐝 𝐬𝐦𝐢𝐭𝐞 𝐭𝐡𝐞 𝐢𝐧𝐡𝐚𝐛𝐢𝐭𝐚𝐧𝐭𝐬 𝐨𝐟 𝐉𝐚𝐛𝐞𝐬𝐡-𝐠𝐢𝐥𝐞𝐚𝐝 𝐰𝐢𝐭𝐡 𝐭𝐡𝐞 𝐞𝐝𝐠𝐞 𝐨𝐟 𝐭𝐡𝐞 𝐬𝐰𝐨𝐫𝐝 𝐚𝐧𝐝; 𝐚𝐥𝐬𝐨 𝐭𝐡𝐞 𝐰𝐨𝐦𝐞𝐧 𝐚𝐧𝐝 𝐥𝐢𝐭𝐭𝐥𝐞 𝐨𝐧𝐞𝐬…. 𝐞𝐯𝐞𝐫𝐲 𝐦𝐚𝐥𝐞 𝐚𝐧𝐝 𝐞𝐯𝐞𝐫𝐲 𝐰𝐨𝐦𝐚𝐧 𝐭𝐡𝐚𝐭 𝐡𝐚𝐬 𝐥𝐚𝐢𝐧 𝐰𝐢𝐭𝐡 𝐚 𝐦𝐚𝐥𝐞 𝐲𝐨𝐮 𝐬𝐡𝐚𝐥𝐥 𝐮𝐭𝐭𝐞𝐫𝐥𝐲 𝐝𝐞𝐬𝐭𝐫𝐨𝐲." 𝐓𝐡𝐞𝐲 𝐝𝐨 𝐬𝐨 𝐚𝐧𝐝 𝐟𝐢𝐧𝐝 𝐟𝐨𝐮𝐫 𝐡𝐮𝐧𝐝𝐫𝐞𝐝 𝐲𝐨𝐮𝐧𝐠 𝐯𝐢𝐫𝐠𝐢𝐧𝐬 𝐰𝐡𝐨𝐦 𝐭𝐡𝐞𝐲 𝐛𝐫𝐢𝐧𝐠 𝐛𝐚𝐜𝐤 𝐟𝐨𝐫 𝐭𝐡𝐞𝐢𝐫 𝐨𝐰𝐧 𝐮𝐬𝐞.
𝟏𝐒𝐀 𝟒:𝟏𝟎 𝐓𝐡𝐞 𝐏𝐡𝐢𝐥𝐢𝐬𝐭𝐢𝐧𝐞𝐬 𝐬𝐥𝐚𝐲 𝟑𝟎,𝟎𝟎𝟎 𝐈𝐬𝐫𝐚𝐞𝐥𝐢𝐭𝐞 𝐟𝐨𝐨𝐭 𝐬𝐨𝐥𝐝𝐢𝐞𝐫𝐬.
𝟏𝐒𝐀 𝟓:𝟔-𝟗 𝐓𝐡𝐞 𝐋𝐨𝐫𝐝 𝐚𝐟𝐟𝐥𝐢𝐜𝐭𝐬 𝐭𝐡𝐞 𝐏𝐡𝐢𝐥𝐢𝐬𝐭𝐢𝐧𝐞𝐬 𝐰𝐢𝐭𝐡 𝐭𝐮𝐦𝐨𝐫𝐬 𝐢𝐧 𝐭𝐡𝐞𝐢𝐫 "𝐬𝐞𝐜𝐫𝐞𝐭 𝐩𝐚𝐫𝐭𝐬," 𝐩𝐫𝐞𝐬𝐮𝐦𝐚𝐛𝐥𝐲 𝐟𝐨𝐫 𝐡𝐚𝐯𝐢𝐧𝐠 𝐬𝐭𝐨𝐥𝐞𝐧 𝐭𝐡𝐞 𝐀𝐫𝐤.
𝟏𝐒𝐀 𝟔:𝟏𝟗 𝐆𝐨𝐝 𝐤𝐢𝐥𝐥𝐬 𝐬𝐞𝐯𝐞𝐧𝐭𝐲 𝐦𝐞𝐧 (𝐨𝐫 𝐬𝐨) 𝐟𝐨𝐫 𝐥𝐨𝐨𝐤𝐢𝐧𝐠 𝐢𝐧𝐭𝐨 𝐭𝐡𝐞 𝐀𝐫𝐤 (𝐚𝐭 𝐡𝐢𝐦?). (𝐍𝐨𝐭𝐞: 𝐓𝐡𝐞 𝐞𝐚𝐫𝐥𝐲 𝐈𝐬𝐫𝐚𝐞𝐥𝐢𝐭𝐞𝐬 𝐚𝐩𝐩𝐚𝐫𝐞𝐧𝐭𝐥𝐲 𝐭𝐡𝐨𝐮𝐠𝐡𝐭 𝐭𝐡𝐞 𝐀𝐫𝐤 𝐭𝐨 𝐛𝐞 𝐆𝐨𝐝'𝐬 𝐚𝐛𝐨𝐝𝐞.)
𝟏𝐒𝐀 𝟕:𝟕-𝟏𝟏 𝐒𝐚𝐦𝐮𝐞𝐥 𝐚𝐧𝐝 𝐡𝐢𝐬 𝐦𝐞𝐧 𝐬𝐦𝐢𝐭𝐞 𝐭𝐡𝐞 𝐏𝐡𝐢𝐥𝐢𝐬𝐭𝐢𝐧𝐞𝐬.
𝟏𝐒𝐀 𝟏𝟏:𝟏𝟏 𝐖𝐢𝐭𝐡 𝐭𝐡𝐞 𝐋𝐨𝐫𝐝'𝐬 𝐛𝐥𝐞𝐬𝐬𝐢𝐧𝐠, 𝐒𝐚𝐮𝐥 𝐚𝐧𝐝 𝐡𝐢𝐬 𝐦𝐞𝐧 𝐜𝐮𝐭 𝐝𝐨𝐰𝐧 𝐭𝐡𝐞 𝐀𝐦𝐦𝐨𝐧𝐢𝐭𝐞𝐬.
𝟏𝐒𝐀 𝟏𝟒:𝟑𝟏 𝐉𝐨𝐧𝐚𝐭𝐡𝐚𝐧 𝐚𝐧𝐝 𝐡𝐢𝐬 𝐦𝐞𝐧 𝐬𝐭𝐫𝐢𝐤𝐞 𝐝𝐨𝐰𝐧 𝐭𝐡𝐞 𝐏𝐡𝐢𝐥𝐢𝐬𝐭𝐢𝐧𝐞𝐬.
𝟏𝐒𝐀 𝟏𝟒:𝟒𝟖 𝐒𝐚𝐮𝐥 𝐬𝐦𝐢𝐭𝐞𝐬 𝐭𝐡𝐞 𝐀𝐦𝐚𝐥𝐞𝐤𝐢𝐭𝐞𝐬.
𝟏𝐒𝐀 𝟏𝟓:𝟑, 𝟕-𝟖 "𝐓𝐡𝐢𝐬 𝐢𝐬 𝐰𝐡𝐚𝐭 𝐭𝐡𝐞 𝐋𝐨𝐫𝐝 𝐬𝐚𝐲𝐬: 𝐍𝐨𝐰 𝐠𝐨 𝐚𝐧𝐝 𝐬𝐦𝐢𝐭𝐞 𝐀𝐦𝐚𝐥𝐞𝐤, 𝐚𝐧𝐝 𝐮𝐭𝐭𝐞𝐫𝐥𝐲 𝐝𝐞𝐬𝐭𝐫𝐨𝐲 𝐚𝐥𝐥 𝐭𝐡𝐚𝐭 𝐭𝐡𝐞𝐲 𝐡𝐚𝐯𝐞; 𝐝𝐨 𝐧𝐨𝐭 𝐬𝐩𝐚𝐫𝐞 𝐭𝐡𝐞𝐦, 𝐛𝐮𝐭 𝐤𝐢𝐥𝐥 𝐛𝐨𝐭𝐡 𝐦𝐚𝐧 𝐚𝐧𝐝 𝐰𝐨𝐦𝐚𝐧, 𝐢𝐧𝐟𝐚𝐧𝐭 𝐚𝐧𝐝 𝐬𝐮𝐜𝐤𝐥𝐢𝐧𝐠, 𝐨𝐱 𝐚𝐧𝐝 𝐬𝐡𝐞𝐞𝐩, 𝐜𝐚𝐦𝐞𝐥 𝐚𝐧𝐝 𝐚𝐬𝐬 ….' 𝐀𝐧𝐝 𝐒𝐚𝐮𝐥 … 𝐮𝐭𝐭𝐞𝐫𝐥𝐲 𝐝𝐞𝐬𝐭𝐫𝐨𝐲𝐞𝐝 𝐚𝐥𝐥 𝐭𝐡𝐞 𝐩𝐞𝐨𝐩𝐥𝐞 𝐰𝐢𝐭𝐡 𝐭𝐡𝐞 𝐞𝐝𝐠𝐞 𝐨𝐟 𝐭𝐡𝐞 𝐬𝐰𝐨𝐫𝐝."
𝟏𝐒𝐀 𝟏𝟓:𝟑𝟑 "𝐒𝐚𝐦𝐮𝐞𝐥 𝐡𝐞𝐰𝐞𝐝 𝐀𝐠𝐚𝐠 𝐢𝐧 𝐩𝐢𝐞𝐜𝐞𝐬 𝐛𝐞𝐟𝐨𝐫𝐞 𝐭𝐡𝐞 𝐋𝐨𝐫𝐝 …."
𝟏𝐒𝐀 𝟏𝟖:𝟕 𝐓𝐡𝐞 𝐰𝐨𝐦𝐞𝐧 𝐬𝐢𝐧𝐠 𝐚𝐬 𝐭𝐡𝐞𝐲 𝐦𝐚𝐤𝐞 𝐦𝐞𝐫𝐫𝐲: "𝐒𝐚𝐮𝐥 𝐡𝐚𝐬 𝐬𝐥𝐚𝐢𝐧 𝐡𝐢𝐬 𝐭𝐡𝐨𝐮𝐬𝐚𝐧𝐝𝐬 𝐚𝐧𝐝 𝐃𝐚𝐯𝐢𝐝 𝐡𝐢𝐬 𝐭𝐞𝐧 𝐭𝐡𝐨𝐮𝐬𝐚𝐧𝐝𝐬."
𝟏𝐒𝐀 𝟐𝟕:𝟖-𝟏𝟏 "𝐃𝐚𝐯𝐢𝐝 𝐥𝐞𝐟𝐭 𝐧𝐞𝐢𝐭𝐡𝐞𝐫 𝐦𝐚𝐧 𝐧𝐨𝐫 𝐰𝐨𝐦𝐚𝐧 𝐚𝐥𝐢𝐯𝐞 ….". (𝐍𝐨𝐭𝐞: 𝐓𝐡𝐢𝐬 𝐢𝐦𝐩𝐥𝐢𝐞𝐬 𝐭𝐡𝐚𝐭 𝐜𝐡𝐢𝐥𝐝𝐫𝐞𝐧 𝐚𝐧𝐝 𝐢𝐧𝐟𝐚𝐧𝐭𝐬 𝐰𝐞𝐫𝐞 𝐢𝐧𝐜𝐥𝐮𝐝𝐞𝐝 𝐢𝐧 𝐭𝐡𝐞 𝐬𝐥𝐚𝐮𝐠𝐡𝐭𝐞𝐫.)
𝟏𝐒𝐀 𝟑𝟎:𝟏𝟕 𝐃𝐚𝐯𝐢𝐝 𝐬𝐦𝐢𝐭𝐞𝐬 𝐭𝐡𝐞 𝐀𝐦𝐚𝐥𝐞𝐤𝐢𝐭𝐞𝐬.
𝟐𝐒𝐀 𝟐:𝟐𝟑 𝐀𝐛𝐧𝐞𝐫 𝐤𝐢𝐥𝐥𝐬 𝐀𝐬𝐚𝐡𝐞𝐥.
𝟐𝐒𝐀 𝟑:𝟑𝟎 𝐉𝐨𝐚𝐛 𝐚𝐧𝐝 𝐀𝐛𝐢𝐬𝐡𝐚𝐢 𝐤𝐢𝐥𝐥 𝐀𝐛𝐧𝐞𝐫.
𝟐𝐒𝐀 𝟒:𝟕-𝟖 𝐑𝐞𝐜𝐡𝐚𝐧 𝐚𝐧𝐝 𝐁𝐚𝐚𝐧𝐚𝐡 𝐤𝐢𝐥𝐥 𝐈𝐬𝐡-𝐛𝐨𝐬𝐡𝐞𝐭𝐡, 𝐛𝐞𝐡𝐞𝐚𝐝 𝐡𝐢𝐦, 𝐚𝐧𝐝 𝐭𝐚𝐤𝐞 𝐡𝐢𝐬 𝐡𝐞𝐚𝐝 𝐭𝐨 𝐃𝐚𝐯𝐢𝐝.
𝟐𝐒𝐀 𝟒:𝟏𝟐 𝐃𝐚𝐯𝐢𝐝 𝐡𝐚𝐬 𝐑𝐞𝐜𝐡𝐚𝐧 𝐚𝐧𝐝 𝐁𝐚𝐚𝐧𝐚𝐡 𝐤𝐢𝐥𝐥𝐞𝐝, 𝐭𝐡𝐞𝐢𝐫 𝐡𝐚𝐧𝐝𝐬 𝐚𝐧𝐝 𝐟𝐞𝐞𝐭 𝐜𝐮𝐭 𝐨𝐟𝐟, 𝐚𝐧𝐝 𝐭𝐡𝐞𝐢𝐫 𝐛𝐨𝐝𝐢𝐞𝐬 𝐡𝐚𝐧𝐠𝐞𝐝 𝐛𝐲 𝐭𝐡𝐞 𝐩𝐨𝐨𝐥 𝐚𝐭 𝐇𝐞𝐛𝐫𝐨𝐧.
𝟐𝐒𝐀 𝟓:𝟐𝟓 "𝐀𝐧𝐝 𝐃𝐚𝐯𝐢𝐝 𝐝𝐢𝐝 𝐚𝐬 𝐭𝐡𝐞 𝐋𝐨𝐫𝐝 𝐜𝐨𝐦𝐦𝐚𝐧𝐝𝐞𝐝 𝐡𝐢𝐦, 𝐚𝐧𝐝 𝐬𝐦𝐨𝐭𝐞 𝐭𝐡𝐞 𝐏𝐡𝐢𝐥𝐢𝐬𝐭𝐢𝐧𝐞𝐬 …."
𝟐𝐒𝐀 𝟔:𝟐-𝟐𝟑 𝐁𝐞𝐜𝐚𝐮𝐬𝐞 𝐬𝐡𝐞 𝐫𝐞𝐛𝐮𝐤𝐞𝐝 𝐡𝐢𝐦 𝐟𝐨𝐫 𝐡𝐚𝐯𝐢𝐧𝐠 𝐞𝐱𝐩𝐨𝐬𝐞𝐝 𝐡𝐢𝐦𝐬𝐞𝐥𝐟, 𝐌𝐢𝐜𝐡𝐚𝐥 (𝐃𝐚𝐯𝐢𝐝'𝐬 𝐰𝐢𝐟𝐞) 𝐰𝐚𝐬 𝐛𝐚𝐫𝐫𝐞𝐧 𝐭𝐡𝐫𝐨𝐮𝐠𝐡𝐨𝐮𝐭 𝐡𝐞𝐫 𝐥𝐢𝐟𝐞.
𝟐𝐒𝐀 𝟖:𝟏-𝟏𝟖 (𝐀 𝐥𝐢𝐬𝐭𝐢𝐧𝐠 𝐨𝐟 𝐬𝐨𝐦𝐞 𝐨𝐟 𝐃𝐚𝐯𝐢𝐝'𝐬 𝐦𝐮𝐫𝐝𝐞𝐫𝐨𝐮𝐬 𝐜𝐨𝐧𝐪𝐮𝐞𝐬𝐭𝐬.)
𝟐𝐒𝐀 𝟖:𝟒 𝐃𝐚𝐯𝐢𝐝 𝐡𝐚𝐦𝐬𝐭𝐫𝐮𝐧𝐠 𝐚𝐥𝐥 𝐛𝐮𝐭 𝐚 𝐟𝐞𝐰 𝐨𝐟 𝐭𝐡𝐞 𝐡𝐨𝐫𝐬𝐞𝐬.
𝟐𝐒𝐀 𝟖:𝟓 𝐃𝐚𝐯𝐢𝐝 𝐬𝐥𝐞𝐰 𝟐𝟐,𝟎𝟎𝟎 𝐒𝐲𝐫𝐢𝐚𝐧𝐬.
𝟐𝐒𝐀 𝟖:𝟔, 𝟏𝟒 "𝐓𝐡𝐞 𝐋𝐨𝐫𝐝 𝐠𝐚𝐯𝐞 𝐯𝐢𝐜𝐭𝐨𝐫𝐲 𝐭𝐨 𝐃𝐚𝐯𝐢𝐝 𝐰𝐡𝐞𝐫𝐞𝐯𝐞𝐫 𝐡𝐞 𝐰𝐞𝐧𝐭."
𝟐𝐒𝐀 𝟖:𝟏𝟑 𝐃𝐚𝐯𝐢𝐝 𝐬𝐥𝐞𝐰 𝟏𝟖,𝟎𝟎𝟎 𝐄𝐝𝐨𝐦𝐢𝐭𝐞𝐬 𝐢𝐧 𝐭𝐡𝐞 𝐯𝐚𝐥𝐥𝐞𝐲 𝐨𝐟 𝐬𝐚𝐥𝐭 𝐚𝐧𝐝 𝐦𝐚𝐝𝐞 𝐭𝐡𝐞 𝐫𝐞𝐬𝐭 𝐬𝐥𝐚𝐯𝐞𝐬.
𝟐𝐒𝐀 𝟏𝟎:𝟏𝟖 𝐃𝐚𝐯𝐢𝐝 𝐬𝐥𝐞𝐰 𝟒𝟕,𝟎𝟎𝟎+ 𝐒𝐲𝐫𝐢𝐚𝐧𝐬.
𝟐𝐒𝐀 𝟏𝟏:𝟏𝟒-𝟐𝟕 𝐃𝐚𝐯𝐢𝐝 𝐡𝐚𝐬 𝐔𝐫𝐢𝐚𝐡 𝐤𝐢𝐥𝐥𝐞𝐝 𝐬𝐨 𝐭𝐡𝐚𝐭 𝐡𝐞 𝐜𝐚𝐧 𝐦𝐚𝐫𝐫𝐲 𝐔𝐫𝐢𝐚𝐡'𝐬 𝐰𝐢𝐟𝐞, 𝐁𝐚𝐭𝐡𝐬𝐡𝐞𝐛𝐚.
𝟐𝐒𝐀 𝟏𝟐:𝟏, 𝟏𝟗 𝐓𝐡𝐞 𝐋𝐨𝐫𝐝 𝐬𝐭𝐫𝐢𝐤𝐞𝐬 𝐃𝐚𝐯𝐢𝐝'𝐬 𝐜𝐡𝐢𝐥𝐝 𝐝𝐞𝐚𝐝 𝐟𝐨𝐫 𝐭𝐡𝐞 𝐬𝐢𝐧 𝐭𝐡𝐚𝐭 𝐃𝐚𝐯𝐢𝐝 𝐡𝐚𝐬 𝐜𝐨𝐦𝐦𝐢𝐭𝐭𝐞𝐝.
𝟐𝐒𝐀 𝟏𝟑:𝟏-𝟏𝟓 𝐀𝐦𝐧𝐨𝐧 𝐥𝐨𝐯𝐞𝐬 𝐡𝐢𝐬 𝐬𝐢𝐬𝐭𝐞𝐫 𝐓𝐚𝐦𝐚𝐫, 𝐫𝐚𝐩𝐞𝐬 𝐡𝐞𝐫, 𝐭𝐡𝐞𝐧 𝐡𝐚𝐭𝐞𝐬 𝐡𝐞𝐫.
𝟐𝐒𝐀 𝟏𝟑:𝟐𝟖-𝟐𝟗 𝐀𝐛𝐬𝐚𝐥𝐨𝐦 𝐡𝐚𝐬 𝐀𝐦𝐧𝐨𝐧 𝐦𝐮𝐫𝐝𝐞𝐫𝐞𝐝.
𝟐𝐒𝐀 𝟏𝟖:𝟔 -𝟕 𝟐𝟎,𝟎𝟎𝟎 𝐦𝐞𝐧 𝐚𝐫𝐞 𝐬𝐥𝐚𝐮𝐠𝐡𝐭𝐞𝐫𝐞𝐝 𝐚𝐭 𝐭𝐡𝐞 𝐛𝐚𝐭𝐭𝐥𝐞 𝐢𝐧 𝐭𝐡𝐞 𝐟𝐨𝐫𝐞𝐬𝐭 𝐨𝐟 𝐄𝐩𝐡𝐫𝐚𝐢𝐦.
𝟐𝐒𝐀 𝟏𝟖:𝟏𝟓 𝐉𝐨𝐚𝐛'𝐬 𝐦𝐞𝐧 𝐦𝐮𝐫𝐝𝐞𝐫 𝐀𝐛𝐬𝐚𝐥𝐨𝐦.
𝟐𝐒𝐀 𝟐𝟎:𝟏𝟎-𝟏𝟐 𝐉𝐨𝐚𝐛'𝐬 𝐦𝐞𝐧 𝐦𝐮𝐫𝐝𝐞𝐫 𝐀𝐦𝐚𝐬𝐚 𝐚𝐧𝐝 𝐥𝐞𝐚𝐯𝐞 𝐡𝐢𝐦 "… 𝐰𝐚𝐥𝐥𝐨𝐰𝐢𝐧𝐠 𝐢𝐧 𝐡𝐢𝐬 𝐨𝐰𝐧 𝐛𝐥𝐨𝐨𝐝 𝐢𝐧 𝐭𝐡𝐞 𝐡𝐢𝐠𝐡𝐰𝐚𝐲. 𝐀𝐧𝐝 𝐚𝐧𝐲𝐨𝐧𝐞 𝐰𝐡𝐨 𝐜𝐚𝐦𝐞 𝐛𝐲, 𝐬𝐞𝐞𝐢𝐧𝐠 𝐡𝐢𝐦, 𝐬𝐭𝐨𝐩𝐩𝐞𝐝."
𝟐𝐒𝐀 𝟐𝟒:𝟏𝟓 𝐓𝐡𝐞 𝐋𝐨𝐫𝐝 𝐬𝐞𝐧𝐝𝐬 𝐚 𝐩𝐞𝐬𝐭𝐢𝐥𝐞𝐧𝐜𝐞 𝐨𝐧 𝐈𝐬𝐫𝐚𝐞𝐥 𝐭𝐡𝐚𝐭 𝐤𝐢𝐥𝐥𝐬 𝟕𝟎,𝟎𝟎𝟎 𝐦𝐞𝐧.
𝟏𝐊𝐈 𝟐:𝟐𝟒-𝟐𝟓 𝐒𝐨𝐥𝐨𝐦𝐨𝐧 𝐡𝐚𝐬 𝐀𝐝𝐨𝐧𝐢𝐣𝐚𝐡 𝐦𝐮𝐫𝐝𝐞𝐫𝐞𝐝.
𝟏𝐊𝐈 𝟐:𝟐𝟗-𝟑𝟒 𝐒𝐨𝐥𝐨𝐦𝐨𝐧 𝐡𝐚𝐬 𝐉𝐨𝐚𝐛 𝐦𝐮𝐫𝐝𝐞𝐫𝐞𝐝.
𝟏𝐊𝐈 𝟐:𝟒𝟔 𝐒𝐨𝐥𝐨𝐦𝐨𝐧 𝐡𝐚𝐬 𝐒𝐡𝐢𝐦𝐞-𝐢 𝐦𝐮𝐫𝐝𝐞𝐫𝐞𝐝.
𝟏𝐊𝐈 𝟏𝟑:𝟏𝟓-𝟐𝟒 𝐀 𝐦𝐚𝐧 𝐢𝐬 𝐤𝐢𝐥𝐥𝐞𝐝 𝐛𝐲 𝐚 𝐥𝐢𝐨𝐧 𝐟𝐨𝐫 𝐞𝐚𝐭𝐢𝐧𝐠 𝐛𝐫𝐞𝐚𝐝 𝐚𝐧𝐝 𝐝𝐫𝐢𝐧𝐤𝐢𝐧𝐠 𝐰𝐚𝐭𝐞𝐫 𝐢𝐧 𝐚 𝐩𝐥𝐚𝐜𝐞 𝐰𝐡𝐞𝐫𝐞 𝐭𝐡𝐞 𝐋𝐨𝐫𝐝 𝐡𝐚𝐝 𝐩𝐫𝐞𝐯𝐢𝐨𝐮𝐬𝐥𝐲 𝐭𝐨𝐥𝐝 𝐡𝐢𝐦 𝐧𝐨𝐭 𝐭𝐨. 𝐓𝐡𝐢𝐬 𝐢𝐬 𝐢𝐧 𝐬𝐩𝐢𝐭𝐞 𝐨𝐟 𝐭𝐡𝐞 𝐟𝐚𝐜𝐭 𝐭𝐡𝐚𝐭 𝐭𝐡𝐞 𝐦𝐚𝐧 𝐡𝐚𝐝 𝐬𝐮𝐛𝐬𝐞𝐪𝐮𝐞𝐧𝐭𝐥𝐲 𝐛𝐞𝐞𝐧 𝐥𝐢𝐞𝐝 𝐭𝐨 𝐛𝐲 𝐚 𝐩𝐫𝐨𝐩𝐡𝐞𝐭 𝐰𝐡𝐨 𝐭𝐨𝐥𝐝 𝐭𝐡𝐞 𝐦𝐚𝐧 𝐭𝐡𝐚𝐭 𝐚𝐧 𝐚𝐧𝐠𝐞𝐥 𝐨𝐟 𝐭𝐡𝐞 𝐋𝐨𝐫𝐝 𝐬𝐚𝐢𝐝 𝐭𝐡𝐚𝐭 𝐢𝐭 𝐰𝐨𝐮𝐥𝐝 𝐛𝐞 𝐚𝐥𝐫𝐢𝐠𝐡𝐭 𝐭𝐨 𝐞𝐚𝐭 𝐚𝐧𝐝 𝐝𝐫𝐢𝐧𝐤 𝐭𝐡𝐞𝐫𝐞.
𝟏𝐊𝐈 𝟐𝟎:𝟐𝟗-𝟑𝟎 𝐓𝐡𝐞 𝐈𝐬𝐫𝐚𝐞𝐥𝐢𝐭𝐞𝐬 𝐬𝐦𝐢𝐭𝐞 𝟏𝟎𝟎,𝟎𝟎𝟎 𝐒𝐲𝐫𝐢𝐚𝐧 𝐬𝐨𝐥𝐝𝐢𝐞𝐫𝐬 𝐢𝐧 𝐨𝐧𝐞 𝐝𝐚𝐲. 𝐀 𝐰𝐚𝐥𝐥 𝐟𝐚𝐥𝐥𝐬 𝐨𝐧 𝟐𝟕,𝟎𝟎𝟎 𝐫𝐞𝐦𝐚𝐢𝐧𝐢𝐧𝐠 𝐒𝐲𝐫𝐢𝐚𝐧𝐬.
𝐏𝐫𝐢𝐧𝐜𝐞 𝐨𝐟 𝐏𝐞𝐚𝐜𝐞 𝐢𝐧 𝐀𝐜𝐭𝐢𝐨𝐧
𝐎𝐧𝐜𝐞 𝐚𝐠𝐚𝐢𝐧, 𝐰𝐞 𝐬𝐞𝐞 𝐭𝐡𝐞 𝐝𝐢𝐬𝐭𝐨𝐫𝐭𝐞𝐝 𝐆𝐨𝐬𝐩𝐞𝐥 𝐦𝐚𝐥𝐢𝐠𝐧𝐢𝐧𝐠 𝐭𝐡𝐞 𝐌𝐞𝐬𝐬𝐞𝐧𝐠𝐞𝐫 𝐨𝐟 𝐀𝐥𝐥𝐚𝐡, 𝐉𝐞𝐬𝐮𝐬, 𝐭𝐡𝐞 𝐬𝐨𝐧 𝐨𝐟 𝐌𝐚𝐫𝐲, 𝐚𝐜𝐜𝐮𝐬𝐢𝐧𝐠 𝐡𝐢𝐦 𝐨𝐟 𝐰𝐚𝐧𝐭𝐢𝐧𝐠 𝐭𝐨 𝐬𝐞𝐭 𝐭𝐡𝐞 𝐰𝐨𝐫𝐥𝐝 𝐨𝐧 𝐟𝐢𝐫𝐞 𝐚𝐧𝐝 𝐫𝐞𝐠𝐫𝐞𝐭𝐭𝐢𝐧𝐠 𝐭𝐡𝐚𝐭 𝐡𝐞 𝐝𝐢𝐝𝐧'𝐭 𝐬𝐞𝐞 𝐢𝐭 𝐛𝐮𝐫𝐧 (𝐋𝐮𝐤𝐞 𝟏𝟐:𝟒𝟗).
𝐀𝐬 𝐢𝐬 𝐰𝐞𝐥𝐥-𝐤𝐧𝐨𝐰𝐧, 𝐂𝐡𝐫𝐢𝐬𝐭𝐢𝐚𝐧𝐬 𝐜𝐨𝐧𝐭𝐢𝐧𝐮𝐚𝐥𝐥𝐲 𝐩𝐫𝐨𝐜𝐥𝐚𝐢𝐦 𝐝𝐚𝐲 𝐚𝐧𝐝 𝐧𝐢𝐠𝐡𝐭 𝐭𝐡𝐚𝐭 𝐭𝐡𝐞 𝐉𝐞𝐬𝐮𝐬 𝐦𝐞𝐧𝐭𝐢𝐨𝐧𝐞𝐝 𝐢𝐧 𝐭𝐡𝐞 𝐝𝐢𝐬𝐭𝐨𝐫𝐭𝐞𝐝 𝐆𝐨𝐬𝐩𝐞𝐥 𝐢𝐬 𝐭𝐡𝐞 𝐏𝐫𝐢𝐧𝐜𝐞 𝐨𝐟 𝐏𝐞𝐚𝐜𝐞 𝐚𝐧𝐝 𝐰𝐢𝐭𝐡𝐨𝐮𝐭 𝐬𝐢𝐧. 𝐖𝐞 𝐡𝐨𝐩𝐞 𝐭𝐡𝐞𝐲 𝐰𝐨𝐮𝐥𝐝 𝐫𝐞𝐚𝐝 𝐭𝐡𝐞𝐢𝐫 𝐜𝐨𝐫𝐫𝐮𝐩𝐭𝐞𝐝 𝐛𝐨𝐨𝐤.
𝟐𝐊𝐈 𝟏:𝟏𝟎-𝟏𝟐 𝐅𝐢𝐫𝐞 𝐟𝐫𝐨𝐦 𝐡𝐞𝐚𝐯𝐞𝐧 𝐜𝐨𝐦𝐞𝐬 𝐝𝐨𝐰𝐧 𝐚𝐧𝐝 𝐜𝐨𝐧𝐬𝐮𝐦𝐞𝐬 𝐟𝐢𝐟𝐭𝐲 𝐦𝐞𝐧.
𝟐𝐊𝐈 𝟐:𝟐𝟑-𝟐𝟒 𝐅𝐨𝐫𝐭𝐲-𝐭𝐰𝐨 𝐜𝐡𝐢𝐥𝐝𝐫𝐞𝐧 𝐚𝐫𝐞 𝐦𝐚𝐮𝐥𝐞𝐝 𝐚𝐧𝐝 𝐤𝐢𝐥𝐥𝐞𝐝, 𝐩𝐫𝐞𝐬𝐮𝐦𝐚𝐛𝐥𝐲 𝐚𝐜𝐜𝐨𝐫𝐝𝐢𝐧𝐠 𝐭𝐨 𝐭𝐡𝐞 𝐰𝐢𝐥𝐥 𝐨𝐟 𝐆𝐨𝐝, 𝐟𝐨𝐫 𝐡𝐚𝐯𝐢𝐧𝐠 𝐣𝐞𝐞𝐫𝐞𝐝 𝐚𝐭 𝐚 𝐦𝐚𝐧 𝐨𝐟 𝐆𝐨𝐝.
𝟐𝐊𝐈 𝟓:𝟐𝟕 𝐄𝐥𝐢𝐬𝐡𝐚 𝐜𝐮𝐫𝐬𝐞𝐬 𝐆𝐞𝐡𝐚𝐳𝐢 𝐚𝐧𝐝 𝐡𝐢𝐬 𝐝𝐞𝐬𝐜𝐞𝐧𝐝𝐚𝐧𝐭𝐬 𝐟𝐨𝐫𝐞𝐯𝐞𝐫 𝐰𝐢𝐭𝐡 𝐥𝐞𝐩𝐫𝐨𝐬𝐲.
𝟐𝐊𝐈 𝟔:𝟏𝟖-𝟏𝟗 𝐓𝐡𝐞 𝐋𝐨𝐫𝐝 𝐚𝐧𝐬𝐰𝐞𝐫𝐬 𝐄𝐥𝐢𝐬𝐡𝐚'𝐬 𝐩𝐫𝐚𝐲𝐞𝐫 𝐚𝐧𝐝 𝐬𝐭𝐫𝐢𝐤𝐞𝐬 𝐭𝐡𝐞 𝐒𝐲𝐫𝐢𝐚𝐧𝐬 𝐰𝐢𝐭𝐡 𝐛𝐥𝐢𝐧𝐝𝐧𝐞𝐬𝐬. 𝐄𝐥𝐢𝐬𝐡𝐚 𝐭𝐫𝐢𝐜𝐤𝐬 𝐭𝐡𝐞 𝐛𝐥𝐢𝐧𝐝 𝐒𝐲𝐫𝐢𝐚𝐧𝐬 𝐚𝐧𝐝 𝐥𝐞𝐚𝐝𝐬 𝐭𝐡𝐞𝐦 𝐭𝐨 𝐒𝐚𝐦𝐚𝐫𝐢𝐚.
𝟐𝐊𝐈 𝟔:𝟐𝟗 "𝐒𝐨 𝐰𝐞 𝐜𝐨𝐨𝐤𝐞𝐝 𝐦𝐲 𝐬𝐨𝐧 𝐚𝐧𝐝 𝐚𝐭𝐞 𝐡𝐢𝐦. 𝐓𝐡𝐞 𝐧𝐞𝐱𝐭 𝐝𝐚𝐲 𝐈 𝐬𝐚𝐢𝐝 𝐭𝐨 𝐡𝐞𝐫, '𝐆𝐢𝐯𝐞 𝐮𝐩 𝐲𝐨𝐮𝐫 𝐬𝐨𝐧 𝐬𝐨 𝐰𝐞 𝐦𝐚𝐲 𝐞𝐚𝐭 𝐡𝐢𝐦,' 𝐛𝐮𝐭 𝐬𝐡𝐞 𝐡𝐚𝐝 𝐡𝐢𝐝𝐝𝐞𝐧 𝐡𝐢𝐦."
𝟐𝐊𝐈 𝟗:𝟐𝟒 𝐉𝐞𝐡𝐮 𝐭𝐫𝐢𝐜𝐤𝐬 𝐚𝐧𝐝 𝐦𝐮𝐫𝐝𝐞𝐫𝐬 𝐉𝐨𝐫𝐚𝐦.
𝟐𝐊𝐈 𝟗:𝟐𝟕 𝐉𝐞𝐡𝐮 𝐡𝐚𝐬 𝐀𝐡𝐚𝐳𝐢𝐚𝐡 𝐤𝐢𝐥𝐥𝐞𝐝.
𝟐𝐊𝐈 𝟗:𝟑𝟎-𝟑𝟕 𝐉𝐞𝐡𝐮 𝐡𝐚𝐬 𝐉𝐞𝐳𝐞𝐛𝐞𝐥 𝐤𝐢𝐥𝐥𝐞𝐝. 𝐇𝐞𝐫 𝐛𝐨𝐝𝐲 𝐢𝐬 𝐭𝐫𝐚𝐦𝐩𝐥𝐞𝐝 𝐛𝐲 𝐡𝐨𝐫𝐬𝐞𝐬. 𝐃𝐨𝐠𝐬 𝐞𝐚𝐭 𝐡𝐞𝐫 𝐟𝐥𝐞𝐬𝐡 𝐬𝐨 𝐭𝐡𝐚𝐭 𝐨𝐧𝐥𝐲 𝐡𝐞𝐫 𝐬𝐤𝐮𝐥𝐥, 𝐟𝐞𝐞𝐭, 𝐚𝐧𝐝 𝐭𝐡𝐞 𝐩𝐚𝐥𝐦𝐬 𝐨𝐟 𝐡𝐞𝐫 𝐡𝐚𝐧𝐝𝐬 𝐫𝐞𝐦𝐚𝐢𝐧.
𝟐𝐊𝐈 𝟏𝟎:𝟕 𝐉𝐞𝐡𝐮 𝐡𝐚𝐬 𝐀𝐡𝐚𝐛'𝐬 𝐬𝐞𝐯𝐞𝐧𝐭𝐲 𝐬𝐨𝐧𝐬 𝐛𝐞𝐡𝐞𝐚𝐝𝐞𝐝, 𝐭𝐡𝐞𝐧 𝐬𝐞𝐧𝐝𝐬 𝐭𝐡𝐞 𝐡𝐞𝐚𝐝𝐬 𝐭𝐨 𝐭𝐡𝐞𝐢𝐫 𝐟𝐚𝐭𝐡𝐞𝐫.
𝟐𝐊𝐈 𝟏𝟎:𝟏𝟒 𝐉𝐞𝐡𝐮 𝐡𝐚𝐬 𝐟𝐨𝐫𝐭𝐲-𝐭𝐰𝐨 𝐨𝐟 𝐀𝐡𝐚𝐛'𝐬 𝐤𝐢𝐧 𝐤𝐢𝐥𝐥𝐞𝐝.
𝟐𝐊𝐈 𝟏𝟎:𝟏𝟕 "𝐀𝐧𝐝 𝐰𝐡𝐞𝐧 𝐡𝐞 𝐜𝐚𝐦𝐞 𝐭𝐨 𝐒𝐚𝐦𝐚𝐫𝐢𝐚, 𝐡𝐞 𝐬𝐥𝐞𝐰 𝐚𝐥𝐥 𝐭𝐡𝐚𝐭 𝐫𝐞𝐦𝐚𝐢𝐧𝐞𝐝 𝐭𝐨 𝐀𝐡𝐚𝐛 𝐢𝐧 𝐒𝐚𝐦𝐚𝐫𝐢𝐚, 𝐭𝐢𝐥𝐥 𝐡𝐞 𝐡𝐚𝐝 𝐰𝐢𝐩𝐞𝐝 𝐭𝐡𝐞𝐦 𝐨𝐮𝐭, 𝐚𝐜𝐜𝐨𝐫𝐝𝐢𝐧𝐠 𝐭𝐨 𝐭𝐡𝐞 𝐰𝐨𝐫𝐝 𝐨𝐟 𝐭𝐡𝐞 𝐋𝐨𝐫𝐝 …."
𝟐𝐊𝐈 𝟏𝟎:𝟏𝟗-𝟐𝟕 𝐉𝐞𝐡𝐮 𝐮𝐬𝐞𝐬 𝐭𝐫𝐢𝐜𝐤𝐞𝐫𝐲 𝐭𝐨 𝐦𝐚𝐬𝐬𝐚𝐜𝐫𝐞 𝐭𝐡𝐞 𝐁𝐚𝐚𝐥 𝐰𝐨𝐫𝐬𝐡𝐢𝐩𝐩𝐞𝐫𝐬.
𝟐𝐊𝐈 𝟏𝟏:𝟏 𝐀𝐭𝐡𝐚𝐥𝐢𝐚𝐡 𝐝𝐞𝐬𝐭𝐫𝐨𝐲𝐬 𝐚𝐥𝐥 𝐭𝐡𝐞 𝐫𝐨𝐲𝐚𝐥 𝐟𝐚𝐦𝐢𝐥𝐲.
𝟐𝐊𝐈 𝟏𝟒:𝟓, 𝟕 𝐀𝐦𝐚𝐳𝐢𝐚𝐡 𝐤𝐢𝐥𝐥𝐬 𝐡𝐢𝐬 𝐬𝐞𝐫𝐯𝐚𝐧𝐭𝐬 𝐚𝐧𝐝 𝐭𝐡𝐞𝐧 𝟏𝟎,𝟎𝟎𝟎 𝐄𝐝𝐨𝐦𝐢𝐭𝐞𝐬.
𝟐𝐊𝐈 𝟏𝟓:𝟑-𝟓 𝐄𝐯𝐞𝐧 𝐭𝐡𝐨𝐮𝐠𝐡 𝐡𝐞 𝐝𝐢𝐝 𝐰𝐡𝐚𝐭 𝐰𝐚𝐬 𝐫𝐢𝐠𝐡𝐭 𝐢𝐧 𝐭𝐡𝐞 𝐞𝐲𝐞𝐬 𝐨𝐟 𝐭𝐡𝐞 𝐋𝐨𝐫𝐝, 𝐭𝐡𝐞 𝐋𝐨𝐫𝐝 𝐬𝐦𝐢𝐭𝐞𝐬 𝐀𝐳𝐚𝐫𝐢𝐚𝐡 𝐰𝐢𝐭𝐡 𝐥𝐞𝐩𝐫𝐨𝐬𝐲 𝐟𝐨𝐫 𝐧𝐨𝐭 𝐡𝐚𝐯𝐢𝐧𝐠 𝐫𝐞𝐦𝐨𝐯𝐞𝐝 𝐭𝐡𝐞 "𝐡𝐢𝐠𝐡 𝐩𝐥𝐚𝐜𝐞𝐬."
𝟐𝐊𝐈 𝟏𝟓:𝟏𝟔 𝐌𝐞𝐧𝐚𝐡𝐞𝐦 𝐫𝐢𝐩𝐩𝐞𝐝 𝐨𝐩𝐞𝐧 𝐚𝐥𝐥 𝐭𝐡𝐞 𝐰𝐨𝐦𝐞𝐧 𝐰𝐡𝐨 𝐰𝐞𝐫𝐞 𝐩𝐫𝐞𝐠𝐧𝐚𝐧𝐭.
𝟐𝐊𝐈 𝟏𝟗:𝟑𝟓 𝐀𝐧 𝐚𝐧𝐠𝐞𝐥 𝐨𝐟 𝐭𝐡𝐞 𝐋𝐨𝐫𝐝 𝐤𝐢𝐥𝐥𝐬 𝟏𝟖𝟓,𝟎𝟎𝟎 𝐦𝐞𝐧.
𝟏𝐂𝐇 𝟐𝟎:𝟑 (𝐊𝐉𝐕) "𝐀𝐧𝐝 𝐡𝐞 𝐛𝐫𝐨𝐮𝐠𝐡𝐭 𝐨𝐮𝐭 𝐭𝐡𝐞 𝐩𝐞𝐨𝐩𝐥𝐞 𝐭𝐡𝐚𝐭 𝐰𝐞𝐫𝐞 𝐢𝐧 𝐢𝐭, 𝐚𝐧𝐝 𝐜𝐮𝐭 𝐭𝐡𝐞𝐦 𝐰𝐢𝐭𝐡 𝐬𝐚𝐰𝐬, 𝐚𝐧𝐝 𝐰𝐢𝐭𝐡 𝐡𝐚𝐫𝐫𝐨𝐰𝐬 𝐨𝐟 𝐢𝐫𝐨𝐧, 𝐚𝐧𝐝 𝐰𝐢𝐭𝐡 𝐚𝐱𝐞𝐬."
𝟐𝐂𝐇 𝟏𝟑:𝟏𝟕 𝟓𝟎𝟎,𝟎𝟎𝟎 𝐈𝐬𝐫𝐚𝐞𝐥𝐢𝐭𝐞𝐬 𝐚𝐫𝐞 𝐬𝐥𝐚𝐮𝐠𝐡𝐭𝐞𝐫𝐞𝐝.
𝟐𝐂𝐇 𝟐𝟏:𝟒 𝐉𝐞𝐡𝐨𝐫𝐚𝐦 𝐬𝐥𝐚𝐲𝐬 𝐚𝐥𝐥 𝐡𝐢𝐬 𝐛𝐫𝐨𝐭𝐡𝐞𝐫𝐬.
𝐏𝐒 𝟏𝟑𝟕:𝟗 𝐇𝐚𝐩𝐩𝐲 𝐰𝐢𝐥𝐥 𝐛𝐞 𝐭𝐡𝐞 𝐦𝐚𝐧 𝐰𝐡𝐨 𝐝𝐚𝐬𝐡𝐞𝐬 𝐲𝐨𝐮𝐫 𝐥𝐢𝐭𝐭𝐥𝐞 𝐨𝐧𝐞𝐬 𝐚𝐠𝐚𝐢𝐧𝐬𝐭 𝐭𝐡𝐞 𝐬𝐭𝐨𝐧𝐞𝐬.
𝐏𝐒 𝟏𝟒𝟒:𝟏 𝐆𝐨𝐝 𝐢𝐬 𝐩𝐫𝐚𝐢𝐬𝐞𝐝 𝐚𝐬 𝐭𝐡𝐞 𝐨𝐧𝐞 𝐰𝐡𝐨 𝐭𝐫𝐚𝐢𝐧𝐬 𝐡𝐚𝐧𝐝𝐬 𝐟𝐨𝐫 𝐰𝐚𝐫 𝐚𝐧𝐝 𝐟𝐢𝐧𝐠𝐞𝐫𝐬 𝐟𝐨𝐫 𝐛𝐚𝐭𝐭𝐥𝐞.
𝐈𝐒 𝟏𝟑:𝟏𝟓 "𝐄𝐯𝐞𝐫𝐲𝐨𝐧𝐞 𝐰𝐡𝐨 𝐢𝐬 𝐜𝐚𝐩𝐭𝐮𝐫𝐞𝐝 𝐰𝐢𝐥𝐥 𝐛𝐞 𝐭𝐡𝐫𝐮𝐬𝐭 𝐭𝐡𝐫𝐨𝐮𝐠𝐡; 𝐚𝐥𝐥 𝐰𝐡𝐨 𝐚𝐫𝐞 𝐜𝐚𝐮𝐠𝐡𝐭 𝐰𝐢𝐥𝐥 𝐟𝐚𝐥𝐥 𝐛𝐲 𝐭𝐡𝐞 𝐬𝐰𝐨𝐫𝐝. 𝐓𝐡𝐞𝐢𝐫 𝐢𝐧𝐟𝐚𝐧𝐭𝐬 𝐰𝐢𝐥𝐥 𝐛𝐞 𝐝𝐚𝐬𝐡𝐞𝐝 𝐭𝐨 𝐩𝐢𝐞𝐜𝐞𝐬 𝐛𝐞𝐟𝐨𝐫𝐞 𝐭𝐡𝐞𝐢𝐫 𝐞𝐲𝐞𝐬; 𝐭𝐡𝐞𝐢𝐫 … 𝐰𝐢𝐯𝐞𝐬 𝐰𝐢𝐥𝐥 𝐛𝐞 𝐫𝐚𝐯𝐢𝐬𝐡𝐞𝐝."
𝐈𝐒 𝟏𝟑:𝟏𝟖 "𝐓𝐡𝐞𝐢𝐫 𝐛𝐨𝐰𝐬 𝐚𝐥𝐬𝐨 𝐬𝐡𝐚𝐥𝐥 𝐝𝐚𝐬𝐡 𝐭𝐡𝐞 𝐲𝐨𝐮𝐧𝐠 𝐦𝐞𝐧 𝐭𝐨 𝐩𝐢𝐞𝐜𝐞𝐬; 𝐚𝐧𝐝 𝐭𝐡𝐞𝐲 𝐬𝐡𝐚𝐥𝐥 𝐡𝐚𝐯𝐞 𝐧𝐨 𝐩𝐢𝐭𝐲 𝐨𝐧 𝐭𝐡𝐞 𝐟𝐫𝐮𝐢𝐭 𝐨𝐟 𝐭𝐡𝐞 𝐰𝐨𝐦𝐛; 𝐭𝐡𝐞𝐢𝐫 𝐞𝐲𝐞 𝐬𝐡𝐚𝐥𝐥 𝐧𝐨𝐭 𝐬𝐩𝐚𝐫𝐞 𝐜𝐡𝐢𝐥𝐝𝐫𝐞𝐧."
𝐈𝐒 𝟏𝟒:𝟐𝟏-𝟐𝟐 "𝐏𝐫𝐞𝐩𝐚𝐫𝐞 𝐬𝐥𝐚𝐮𝐠𝐡𝐭𝐞𝐫 𝐟𝐨𝐫 𝐡𝐢𝐬 𝐜𝐡𝐢𝐥𝐝𝐫𝐞𝐧 𝐟𝐨𝐫 𝐭𝐡𝐞 𝐢𝐧𝐢𝐪𝐮𝐢𝐭𝐲 𝐨𝐟 𝐭𝐡𝐞𝐢𝐫 𝐟𝐚𝐭𝐡𝐞𝐫𝐬."
𝐈𝐒 𝟒𝟗:𝟐𝟔 𝐓𝐡𝐞 𝐋𝐨𝐫𝐝 𝐰𝐢𝐥𝐥 𝐜𝐚𝐮𝐬𝐞 𝐭𝐡𝐞 𝐨𝐩𝐩𝐫𝐞𝐬𝐬𝐨𝐫𝐬 𝐨𝐟 𝐭𝐡𝐞 𝐈𝐬𝐫𝐚𝐞𝐥𝐢𝐭𝐞'𝐬 𝐭𝐨 𝐞𝐚𝐭 𝐭𝐡𝐞𝐢𝐫 𝐨𝐰𝐧 𝐟𝐥𝐞𝐬𝐡 𝐚𝐧𝐝 𝐭𝐨 𝐛𝐞𝐜𝐨𝐦𝐞 𝐝𝐫𝐮𝐧𝐤 𝐨𝐧 𝐭𝐡𝐞𝐢𝐫 𝐨𝐰𝐧 𝐛𝐥𝐨𝐨𝐝 𝐚𝐬 𝐰𝐢𝐭𝐡 𝐰𝐢𝐧𝐞.
𝐉𝐄 𝟏𝟔:𝟒 "𝐓𝐡𝐞𝐲 𝐬𝐡𝐚𝐥𝐥 𝐝𝐢𝐞 𝐠𝐫𝐢𝐞𝐯𝐨𝐮𝐬 𝐝𝐞𝐚𝐭𝐡𝐬; 𝐭𝐡𝐞𝐲 𝐬𝐡𝐚𝐥𝐥 𝐧𝐨𝐭 𝐛𝐞 𝐥𝐚𝐦𝐞𝐧𝐭𝐞𝐝; 𝐧𝐞𝐢𝐭𝐡𝐞𝐫 𝐬𝐡𝐚𝐥𝐥 𝐭𝐡𝐞𝐲 𝐛𝐞 𝐛𝐮𝐫𝐢𝐞𝐝; 𝐛𝐮𝐭 𝐭𝐡𝐞𝐲 𝐬𝐡𝐚𝐥𝐥 𝐛𝐞 𝐚𝐬 𝐝𝐮𝐧𝐠 𝐮𝐩𝐨𝐧 𝐭𝐡𝐞 𝐟𝐚𝐜𝐞 𝐨𝐟 𝐭𝐡𝐞 𝐞𝐚𝐫𝐭𝐡: 𝐚𝐧𝐝 𝐭𝐡𝐞𝐲 𝐬𝐡𝐚𝐥𝐥 𝐛𝐞 𝐜𝐨𝐧𝐬𝐮𝐦𝐞𝐝 𝐛𝐲 𝐭𝐡𝐞 𝐬𝐰𝐨𝐫𝐝, 𝐚𝐧𝐝 𝐛𝐲 𝐟𝐚𝐦𝐢𝐧𝐞; 𝐚𝐧𝐝 𝐭𝐡𝐞𝐢𝐫 𝐜𝐚𝐫𝐜𝐚𝐬𝐬𝐞𝐬 𝐬𝐡𝐚𝐥𝐥 𝐛𝐞 𝐦𝐞𝐚𝐭 𝐟𝐨𝐫 𝐭𝐡𝐞 𝐟𝐨𝐰𝐥𝐬 𝐨𝐟 𝐡𝐞𝐚𝐯𝐞𝐧, 𝐚𝐧𝐝 𝐟𝐨𝐫 𝐭𝐡𝐞 𝐛𝐞𝐚𝐬𝐭𝐬 𝐨𝐟 𝐭𝐡𝐞 𝐞𝐚𝐫𝐭𝐡."
𝐋𝐀 𝟒:𝟗-𝟏𝟎 "𝐓𝐡𝐨𝐬𝐞 𝐬𝐥𝐚𝐢𝐧 𝐛𝐲 𝐭𝐡𝐞 𝐬𝐰𝐨𝐫𝐝 𝐚𝐫𝐞 𝐛𝐞𝐭𝐭𝐞𝐫 𝐨𝐟𝐟 𝐭𝐡𝐚𝐧 𝐭𝐡𝐨𝐬𝐞 𝐰𝐡𝐨 𝐝𝐢𝐞 𝐨𝐟 𝐟𝐚𝐦𝐢𝐧𝐞; 𝐫𝐚𝐜𝐤𝐞𝐝 𝐰𝐢𝐭𝐡 𝐡𝐮𝐧𝐠𝐞𝐫, 𝐭𝐡𝐞𝐲 𝐰𝐚𝐬𝐭𝐞 𝐚𝐰𝐚𝐲 𝐟𝐨𝐫 𝐥𝐚𝐜𝐤 𝐨𝐟 𝐟𝐨𝐨𝐝. … 𝐩𝐢𝐭𝐢𝐟𝐮𝐥 𝐰𝐨𝐦𝐞𝐧 𝐡𝐚𝐯𝐞 𝐜𝐨𝐨𝐤𝐞𝐝 𝐭𝐡𝐞𝐢𝐫 𝐨𝐰𝐧 𝐜𝐡𝐢𝐥𝐝𝐫𝐞𝐧, 𝐰𝐡𝐨 𝐛𝐞𝐜𝐚𝐦𝐞 𝐭𝐡𝐞𝐢𝐫 𝐟𝐨𝐨𝐝 …"
𝐄𝐙 𝟔:𝟏𝟐-𝟏𝟑 𝐓𝐡𝐞 𝐋𝐨𝐫𝐝 𝐬𝐚𝐲𝐬: "… 𝐭𝐡𝐞𝐲 𝐰𝐢𝐥𝐥 𝐟𝐚𝐥𝐥 𝐛𝐲 𝐭𝐡𝐞 𝐬𝐰𝐨𝐫𝐝, 𝐟𝐚𝐦𝐢𝐧𝐞 𝐚𝐧𝐝 𝐩𝐥𝐚𝐠𝐮𝐞. 𝐇𝐞 𝐭𝐡𝐚𝐭 𝐢𝐬 𝐟𝐚𝐫 𝐚𝐰𝐚𝐲 𝐰𝐢𝐥𝐥 𝐝𝐢𝐞 𝐨𝐟 𝐭𝐡𝐞 𝐩𝐥𝐚𝐠𝐮𝐞, 𝐚𝐧𝐝 𝐡𝐞 𝐭𝐡𝐚𝐭 𝐢𝐬 𝐧𝐞𝐚𝐫 𝐰𝐢𝐥𝐥 𝐟𝐚𝐥𝐥 𝐛𝐲 𝐭𝐡𝐞 𝐬𝐰𝐨𝐫𝐝, 𝐚𝐧𝐝 𝐡𝐞 𝐭𝐡𝐚𝐭 𝐬𝐮𝐫𝐯𝐢𝐯𝐞𝐬 𝐚𝐧𝐝 𝐢𝐬 𝐬𝐩𝐚𝐫𝐞𝐝 𝐰𝐢𝐥𝐥 𝐝𝐢𝐞 𝐨𝐟 𝐟𝐚𝐦𝐢𝐧𝐞. 𝐒𝐨 𝐰𝐢𝐥𝐥 𝐈 𝐬𝐩𝐞𝐧𝐝 𝐦𝐲 𝐰𝐫𝐚𝐭𝐡 𝐮𝐩𝐨𝐧 𝐭𝐡𝐞𝐦. 𝐀𝐧𝐝 𝐭𝐡𝐞𝐲 𝐰𝐢𝐥𝐥 𝐤𝐧𝐨𝐰 𝐈 𝐚𝐦 𝐭𝐡𝐞 𝐋𝐨𝐫𝐝, 𝐰𝐡𝐞𝐧 𝐭𝐡𝐞 𝐩𝐞𝐨𝐩𝐥𝐞 𝐥𝐢𝐞 𝐬𝐥𝐚𝐢𝐧 𝐚𝐦𝐨𝐧𝐠 𝐭𝐡𝐞𝐢𝐫 𝐢𝐝𝐨𝐥𝐬 𝐚𝐫𝐨𝐮𝐧𝐝 𝐭𝐡𝐞𝐢𝐫 𝐚𝐥𝐭𝐚𝐫𝐬, 𝐨𝐧 𝐞𝐯𝐞𝐫𝐲 𝐡𝐢𝐠𝐡 𝐡𝐢𝐥𝐥 𝐚𝐧𝐝 𝐨𝐧 𝐚𝐥𝐥 𝐭𝐡𝐞 𝐦𝐨𝐮𝐧𝐭𝐚𝐢𝐧𝐭𝐨𝐩𝐬, 𝐮𝐧𝐝𝐞𝐫 𝐞𝐯𝐞𝐫𝐲 𝐬𝐩𝐫𝐞𝐚𝐝𝐢𝐧𝐠 𝐭𝐫𝐞𝐞 𝐚𝐧𝐝 𝐞𝐯𝐞𝐫𝐲 𝐥𝐞𝐚𝐟𝐲 𝐨𝐚𝐤 …."
𝐄𝐙 𝟗:𝟒-𝟔 𝐓𝐡𝐞 𝐋𝐨𝐫𝐝 𝐜𝐨𝐦𝐦𝐚𝐧𝐝𝐬: "… 𝐬𝐥𝐚𝐲 𝐨𝐥𝐝 𝐦𝐞𝐧 𝐨𝐮𝐭𝐫𝐢𝐠𝐡𝐭, 𝐲𝐨𝐮𝐧𝐠 𝐦𝐞𝐧 𝐚𝐧𝐝 𝐦𝐚𝐢𝐝𝐞𝐧𝐬, 𝐥𝐢𝐭𝐭𝐥𝐞 𝐜𝐡𝐢𝐥𝐝𝐫𝐞𝐧 𝐚𝐧𝐝 𝐰𝐨𝐦𝐞𝐧 …."
𝐄𝐙 𝟐𝟎:𝟐𝟔 𝐈𝐧 𝐨𝐫𝐝𝐞𝐫 𝐭𝐡𝐚𝐭 𝐡𝐞 𝐦𝐢𝐠𝐡𝐭 𝐡𝐨𝐫𝐫𝐢𝐟𝐲 𝐭𝐡𝐞𝐦, 𝐭𝐡𝐞 𝐋𝐨𝐫𝐝 𝐚𝐥𝐥𝐨𝐰𝐞𝐝 𝐭𝐡𝐞 𝐈𝐬𝐫𝐚𝐞𝐥𝐢𝐭𝐞𝐬 𝐭𝐨 𝐝𝐞𝐟𝐢𝐥𝐞 𝐭𝐡𝐞𝐦𝐬𝐞𝐥𝐯𝐞𝐬 𝐭𝐡𝐫𝐨𝐮𝐠𝐡, 𝐚𝐦𝐨𝐧𝐠𝐬𝐭 𝐨𝐭𝐡𝐞𝐫 𝐭𝐡𝐢𝐧𝐠𝐬, 𝐭𝐡𝐞 𝐬𝐚𝐜𝐫𝐢𝐟𝐢𝐜𝐞 𝐨𝐟 𝐭𝐡𝐞𝐢𝐫 𝐟𝐢𝐫𝐬𝐭-𝐛𝐨𝐫𝐧 𝐜𝐡𝐢𝐥𝐝𝐫𝐞𝐧.
𝐄𝐙 𝟐𝟏:𝟑-𝟒 𝐓𝐡𝐞 𝐋𝐨𝐫𝐝 𝐬𝐚𝐲𝐬 𝐭𝐡𝐚𝐭 𝐡𝐞 𝐰𝐢𝐥𝐥 𝐜𝐮𝐭 𝐨𝐟𝐟 𝐛𝐨𝐭𝐡 𝐭𝐡𝐞 𝐫𝐢𝐠𝐡𝐭𝐞𝐨𝐮𝐬 𝐚𝐧𝐝 𝐭𝐡𝐞 𝐰𝐢𝐜𝐤𝐞𝐝 𝐭𝐡𝐚𝐭 𝐡𝐢𝐬 𝐬𝐰𝐨𝐫𝐝 𝐬𝐡𝐚𝐥𝐥 𝐠𝐨 𝐚𝐠𝐚𝐢𝐧𝐬𝐭 𝐚𝐥𝐥 𝐟𝐥𝐞𝐬𝐡.
𝐄𝐙 𝟐𝟑:𝟐𝟓, 𝟒𝟕 𝐆𝐨𝐝 𝐢𝐬 𝐠𝐨𝐢𝐧𝐠 𝐭𝐨 𝐬𝐥𝐚𝐲 𝐭𝐡𝐞 𝐬𝐨𝐧𝐬 𝐚𝐧𝐝 𝐝𝐚𝐮𝐠𝐡𝐭𝐞𝐫𝐬 𝐨𝐟 𝐭𝐡𝐨𝐬𝐞 𝐰𝐡𝐨 𝐰𝐞𝐫𝐞 𝐰𝐡𝐨𝐫𝐞𝐬.
𝐄𝐙 𝟐𝟑:𝟑𝟒 "𝐘𝐨𝐮 𝐬𝐡𝐚𝐥𝐥 … 𝐩𝐥𝐮𝐜𝐤 𝐨𝐮𝐭 𝐲𝐨𝐮𝐫 𝐡𝐚𝐢𝐫, 𝐚𝐧𝐝 𝐭𝐞𝐚𝐫 𝐲𝐨𝐮𝐫 𝐛𝐫𝐞𝐚𝐬𝐭𝐬."
𝐇𝐎 𝟏𝟑:𝟏𝟔 "𝐓𝐡𝐞𝐲 𝐬𝐡𝐚𝐥𝐥 𝐟𝐚𝐥𝐥 𝐛𝐲 𝐭𝐡𝐞 𝐬𝐰𝐨𝐫𝐝: 𝐭𝐡𝐞𝐢𝐫 𝐢𝐧𝐟𝐚𝐧𝐭𝐬 𝐬𝐡𝐚𝐥𝐥 𝐛𝐞 𝐝𝐚𝐬𝐡𝐞𝐝 𝐢𝐧 𝐩𝐢𝐞𝐜𝐞𝐬, 𝐚𝐧𝐝 𝐭𝐡𝐞𝐢𝐫 𝐰𝐨𝐦𝐞𝐧 𝐰𝐢𝐭𝐡 𝐜𝐡𝐢𝐥𝐝 𝐬𝐡𝐚𝐥𝐥 𝐛𝐞 𝐫𝐢𝐩𝐩𝐞𝐝 𝐮𝐩."
𝐌𝐈 𝟑:𝟐-𝟑 "… 𝐰𝐡𝐨 𝐩𝐥𝐮𝐜𝐤 𝐨𝐟𝐟 𝐭𝐡𝐞𝐢𝐫 𝐬𝐤𝐢𝐧 …, 𝐚𝐧𝐝 𝐭𝐡𝐞𝐢𝐫 𝐟𝐥𝐞𝐬𝐡 𝐟𝐫𝐨𝐦 𝐨𝐟𝐟 𝐭𝐡𝐞𝐢𝐫 𝐛𝐨𝐧𝐞𝐬; 𝐖𝐡𝐨 𝐚𝐥𝐬𝐨 𝐞𝐚𝐭 𝐭𝐡𝐞 𝐟𝐥𝐞𝐬𝐡 𝐨𝐟 𝐦𝐲 𝐩𝐞𝐨𝐩𝐥𝐞, 𝐚𝐧𝐝 𝐟𝐥𝐚𝐲 𝐭𝐡𝐞𝐢𝐫 𝐬𝐤𝐢𝐧 𝐟𝐫𝐨𝐦 𝐨𝐟𝐟 𝐭𝐡𝐞𝐦; 𝐚𝐧𝐝 𝐭𝐡𝐞𝐲 𝐛𝐫𝐞𝐚𝐤 𝐭𝐡𝐞𝐢𝐫 𝐛𝐨𝐧𝐞𝐬, 𝐚𝐧𝐝 𝐜𝐡𝐨𝐩 𝐭𝐡𝐞𝐦 𝐢𝐧 𝐩𝐢𝐞𝐜𝐞𝐬, 𝐚𝐬 𝐟𝐨𝐫 𝐭𝐡𝐞 𝐩𝐨𝐭, 𝐚𝐧𝐝 𝐚𝐬 𝐟𝐥𝐞𝐬𝐡 𝐰𝐢𝐭𝐡𝐢𝐧 𝐭𝐡𝐞 𝐜𝐚𝐥𝐝𝐫𝐨𝐧."
𝐌𝐓 𝟑:𝟏𝟐, 𝟖:𝟏𝟐, 𝟏𝟎:𝟐𝟏, 𝟏𝟑:𝟑𝟎, 𝟒𝟐, 𝟐𝟐:𝟏𝟑, 𝟐𝟒:𝟓𝟏, 𝟐𝟓:𝟑𝟎, 𝐋𝐊 𝟏𝟑:𝟐𝟖, 𝐉𝐍 𝟓:𝟐𝟒 𝐒𝐨𝐦𝐞 𝐰𝐢𝐥𝐥 𝐬𝐩𝐞𝐧𝐝 𝐞𝐭𝐞𝐫𝐧𝐢𝐭𝐲 𝐛𝐮𝐫𝐧𝐢𝐧𝐠 𝐢𝐧 𝐇𝐞𝐥𝐥. 𝐓𝐡𝐞𝐫𝐞 𝐰𝐢𝐥𝐥 𝐛𝐞 𝐰𝐞𝐞𝐩𝐢𝐧𝐠, 𝐰𝐚𝐢𝐥𝐢𝐧𝐠 𝐚𝐧𝐝 𝐠𝐧𝐚𝐬𝐡𝐢𝐧𝐠 𝐨𝐟 𝐭𝐞𝐞𝐭𝐡.
𝐌𝐓 𝟏𝟎:𝟐𝟏 "… 𝐭𝐡𝐞 𝐛𝐫𝐨𝐭𝐡𝐞𝐫 𝐬𝐡𝐚𝐥𝐥 𝐝𝐞𝐥𝐢𝐯𝐞𝐫 𝐮𝐩 𝐡𝐢𝐬 𝐛𝐫𝐨𝐭𝐡𝐞𝐫 𝐭𝐨 𝐝𝐞𝐚𝐭𝐡, 𝐚𝐧𝐝 𝐭𝐡𝐞 𝐟𝐚𝐭𝐡𝐞𝐫 𝐡𝐢𝐬 𝐜𝐡𝐢𝐥𝐝, … 𝐜𝐡𝐢𝐥𝐝𝐫𝐞𝐧 𝐬𝐡𝐚𝐥𝐥 𝐫𝐢𝐬𝐞 𝐮𝐩 𝐚𝐠𝐚𝐢𝐧𝐬𝐭 𝐭𝐡𝐞𝐢𝐫 𝐩𝐚𝐫𝐞𝐧𝐭𝐬, 𝐚𝐧𝐝 𝐜𝐚𝐮𝐬𝐞 𝐭𝐡𝐞𝐦 𝐭𝐨 𝐛𝐞 𝐩𝐮𝐭 𝐭𝐨 𝐝𝐞𝐚𝐭𝐡."
𝐌𝐓 𝟏𝟎:𝟑𝟓-𝟑𝟔 "𝐅𝐨𝐫 𝐈 𝐡𝐚𝐯𝐞 𝐜𝐨𝐦𝐞 𝐭𝐨 𝐭𝐮𝐫𝐧 𝐚 𝐦𝐚𝐧 𝐚𝐠𝐚𝐢𝐧𝐬𝐭 𝐡𝐢𝐬 𝐟𝐚𝐭𝐡𝐞𝐫, 𝐚 𝐝𝐚𝐮𝐠𝐡𝐭𝐞𝐫 𝐚𝐠𝐚𝐢𝐧𝐬𝐭 𝐡𝐞𝐫 𝐦𝐨𝐭𝐡𝐞𝐫, 𝐚 𝐝𝐚𝐮𝐠𝐡𝐭𝐞𝐫-𝐢𝐧-𝐥𝐚𝐰 𝐚𝐠𝐚𝐢𝐧𝐬𝐭 𝐡𝐞𝐫 𝐦𝐨𝐭𝐡𝐞𝐫-𝐢𝐧-𝐥𝐚𝐰 𝐚 𝐦𝐚𝐧'𝐬 𝐞𝐧𝐞𝐦𝐢𝐞𝐬 𝐰𝐢𝐥𝐥 𝐛𝐞 𝐭𝐡𝐞 𝐦𝐞𝐦𝐛𝐞𝐫𝐬 𝐨𝐟 𝐡𝐢𝐬 𝐨𝐰𝐧 𝐟𝐚𝐦𝐢𝐥𝐲."
𝐌𝐓 𝟏𝟏:𝟐𝟏-𝟐𝟒 𝐉𝐞𝐬𝐮𝐬 𝐜𝐮𝐫𝐬𝐞𝐬 [𝐭𝐡𝐞 𝐢𝐧𝐡𝐚𝐛𝐢𝐭𝐚𝐧𝐭𝐬 𝐨𝐟] 𝐭𝐡𝐫𝐞𝐞 𝐜𝐢𝐭𝐢𝐞𝐬 𝐰𝐡𝐨 𝐰𝐞𝐫𝐞 𝐧𝐨𝐭 𝐬𝐮𝐟𝐟𝐢𝐜𝐢𝐞𝐧𝐭𝐥𝐲 𝐢𝐦𝐩𝐫𝐞𝐬𝐬𝐞𝐝 𝐰𝐢𝐭𝐡 𝐡𝐢𝐬 𝐠𝐫𝐞𝐚𝐭 𝐰𝐨𝐫𝐤𝐬.
𝐀𝐂 𝟏𝟑:𝟏𝟏 𝐏𝐚𝐮𝐥 𝐩𝐮𝐫𝐩𝐨𝐬𝐞𝐟𝐮𝐥𝐥𝐲 𝐛𝐥𝐢𝐧𝐝𝐬 𝐚 𝐦𝐚𝐧 (𝐭𝐡𝐨𝐮𝐠𝐡 𝐧𝐨𝐭 𝐩𝐞𝐫𝐦𝐚𝐧𝐞𝐧𝐭𝐥𝐲).
𝐂𝐡𝐫𝐢𝐬𝐭𝐢𝐚𝐧𝐢𝐭𝐲 𝐚𝐧𝐝 𝐭𝐡𝐞 𝐟𝐚𝐢𝐫𝐲 𝐭𝐚𝐥𝐞𝐬 𝐨𝐟 𝐋𝐨𝐯𝐞 𝐲𝐨𝐮𝐫 𝐞𝐧𝐞𝐦𝐲 𝐚𝐧𝐝 𝐭𝐮𝐫𝐧 𝐭𝐡𝐞 𝐨𝐭𝐡𝐞𝐫 𝐂𝐡𝐞𝐞𝐤.
𝐂𝐡𝐫𝐢𝐬𝐭𝐢𝐚𝐧𝐢𝐭𝐲 𝐡𝐚𝐬 𝐛𝐞𝐞𝐧 𝐫𝐨𝐦𝐚𝐧𝐭𝐢𝐜𝐢𝐳𝐢𝐧𝐠 𝐜𝐞𝐫𝐭𝐚𝐢𝐧 𝐜𝐥𝐢𝐜𝐡𝐞𝐬 𝐚𝐬 𝐬𝐞𝐥𝐥𝐢𝐧𝐠 𝐩𝐨𝐢𝐧𝐭𝐬 𝐟𝐨𝐫 𝐭𝐡𝐞 𝐟𝐚𝐥𝐬𝐞 𝐩𝐚𝐠𝐚𝐧 𝐛𝐞𝐥𝐢𝐞𝐟𝐬 𝐨𝐟 𝐚𝐬𝐬𝐨𝐜𝐢𝐚𝐭𝐢𝐧𝐠 𝐏𝐫𝐨𝐩𝐡𝐞𝐭 𝐉𝐞𝐬𝐮𝐬' 𝐬𝐨𝐧 𝐌𝐚𝐫𝐲 𝐢𝐧 𝐰𝐨𝐫𝐬𝐡𝐢𝐩 𝐰𝐢𝐭𝐡 𝐀𝐥𝐥𝐚𝐡 𝐄𝐱𝐚𝐥𝐭𝐞𝐝, 𝐇𝐞.
𝐃𝐨 𝐧𝐨𝐭 𝐟𝐨𝐫𝐠𝐞𝐭 𝐌𝐚𝐭𝐭𝐡𝐞𝐰 𝟏𝟎:𝟑𝟒
𝐍𝐞𝐰 𝐈𝐧𝐭𝐞𝐫𝐧𝐚𝐭𝐢𝐨𝐧𝐚𝐥 𝐕𝐞𝐫𝐬𝐢𝐨𝐧
"𝐃𝐨 𝐧𝐨𝐭 𝐬𝐮𝐩𝐩𝐨𝐬𝐞 𝐭𝐡𝐚𝐭 𝐈 𝐡𝐚𝐯𝐞 𝐜𝐨𝐦𝐞 𝐭𝐨 𝐛𝐫𝐢𝐧𝐠 𝐩𝐞𝐚𝐜𝐞 𝐭𝐨 𝐭𝐡𝐞 𝐞𝐚𝐫𝐭𝐡. 𝐈 𝐝𝐢𝐝 𝐧𝐨𝐭 𝐜𝐨𝐦𝐞 𝐭𝐨 𝐛𝐫𝐢𝐧𝐠 𝐩𝐞𝐚𝐜𝐞, 𝐛𝐮𝐭 𝐚 𝐬𝐰𝐨𝐫𝐝.
𝐒𝐨𝐦𝐞 𝐨𝐟 𝐭𝐡𝐨𝐬𝐞 𝐜𝐥𝐢𝐜𝐡𝐞𝐬 𝐚𝐫𝐞 𝐋𝐨𝐯𝐞 𝐲𝐨𝐮𝐫 𝐞𝐧𝐞𝐦𝐲 𝐚𝐧𝐝 𝐭𝐮𝐫𝐧 𝐭𝐡𝐞 𝐨𝐭𝐡𝐞𝐫 𝐜𝐡𝐞𝐞𝐤, 𝐒𝐢𝐧𝐜𝐞 𝐀𝐝𝐚𝐦 𝐭𝐢𝐥𝐥 𝐭𝐨𝐝𝐚𝐲 𝐡𝐢𝐬𝐭𝐨𝐫𝐲 𝐚𝐧𝐝 𝐫𝐞𝐚𝐥𝐢𝐭𝐲 𝐡𝐚𝐯𝐞 𝐩𝐫𝐨𝐯𝐞𝐧 𝐭𝐡𝐚𝐭 𝐡𝐮𝐦𝐚𝐧𝐢𝐭𝐲 𝐢𝐬 𝐢𝐦𝐩𝐨𝐬𝐬𝐢𝐛𝐥𝐞 𝐭𝐨 𝐥𝐢𝐯𝐞 𝐰𝐢𝐭𝐡𝐨𝐮𝐭 𝐫𝐞𝐠𝐮𝐥𝐚𝐭𝐢𝐨𝐧𝐬 𝐚𝐧𝐝 𝐥𝐚𝐰𝐬.
𝐓𝐡𝐞 𝐞𝐱𝐢𝐬𝐭𝐞𝐧𝐜𝐞 𝐨𝐟 𝐚 𝐩𝐨𝐥𝐢𝐜𝐞 𝐬𝐭𝐚𝐭𝐢𝐨𝐧 𝐢𝐧 𝐚𝐥𝐦𝐨𝐬𝐭 𝐞𝐯𝐞𝐫𝐲 𝐬𝐮𝐛𝐮𝐫𝐛 𝐨𝐟 𝐞𝐚𝐜𝐡 𝐜𝐢𝐭𝐲 𝐢𝐬 𝐜𝐫𝐲𝐬𝐭𝐚𝐥-𝐜𝐥𝐞𝐚𝐫 𝐜𝐨𝐧𝐜𝐫𝐞𝐭𝐞 𝐞𝐯𝐢𝐝𝐞𝐧𝐜𝐞 𝐭𝐨 𝐫𝐞𝐟𝐮𝐭𝐞 𝐭𝐡𝐨𝐬𝐞 𝐟𝐚𝐢𝐫𝐲𝐭𝐚𝐥𝐞𝐬, 𝐚𝐧𝐝 𝐟𝐚𝐧𝐭𝐚𝐬𝐢𝐞𝐬 𝐓𝐡𝐞𝐨𝐫𝐞𝐭𝐢𝐜𝐚𝐥𝐥𝐲 𝐋𝐨𝐯𝐢𝐧𝐠 𝐲𝐨𝐮𝐫 𝐞𝐧𝐞𝐦𝐲 𝐚𝐧𝐝 𝐭𝐮𝐫𝐧𝐢𝐧𝐠 𝐭𝐡𝐞 𝐨𝐭𝐡𝐞𝐫 𝐜𝐡𝐞𝐞𝐤 𝐬𝐨𝐮𝐧𝐝𝐬 𝐠𝐫𝐞𝐚𝐭, 𝐫𝐞𝐚𝐥𝐢𝐭𝐲 𝐡𝐚𝐬 𝐩𝐫𝐨𝐯𝐞𝐧 𝐭𝐨 𝐛𝐞 𝐟𝐚𝐥𝐬𝐞.
𝐋𝐨𝐯𝐞 𝐲𝐨𝐮𝐫 𝐞𝐧𝐞𝐦𝐲 𝐚𝐧𝐝 𝐭𝐮𝐫𝐧 𝐭𝐡𝐞 𝐨𝐭𝐡𝐞𝐫 𝐜𝐡𝐞𝐞𝐤 𝐧𝐞𝐠𝐚𝐭𝐢𝐯𝐞 𝐝𝐞𝐯𝐚𝐬𝐭𝐚𝐭𝐢𝐧𝐠 𝐚𝐧𝐝 𝐝𝐞𝐬𝐭𝐫𝐮𝐜𝐭𝐢𝐯𝐞 𝐫𝐚𝐦𝐢𝐟𝐢𝐜𝐚𝐭𝐢𝐨𝐧𝐬 𝐨𝐧 𝐩𝐞𝐫𝐬𝐨𝐧𝐚𝐥, 𝐟𝐚𝐦𝐢𝐥𝐲, 𝐜𝐨𝐦𝐦𝐮𝐧𝐢𝐭𝐲, 𝐚𝐧𝐝 𝐜𝐨𝐮𝐧𝐭𝐫𝐲 𝐥𝐞𝐯𝐞𝐥𝐬:
𝟏) 𝐅𝐢𝐫𝐬𝐭 𝐚𝐬 𝐚 𝐂𝐡𝐫𝐢𝐬𝐭𝐢𝐚𝐧 𝐲𝐨𝐮 𝐚𝐫𝐞 𝐟𝐫𝐞𝐞 𝐭𝐨 𝐭𝐫𝐲 𝐭𝐨 𝐛𝐞 𝐢𝐝𝐞𝐚𝐥𝐢𝐬𝐭 𝐛𝐲 𝐭𝐫𝐲𝐢𝐧𝐠 𝐭𝐨 𝐥𝐨𝐯𝐞 𝐲𝐨𝐮𝐫 𝐞𝐧𝐞𝐦𝐲 𝐚𝐧𝐝 𝐭𝐮𝐫𝐧 𝐭𝐡𝐞 𝐨𝐭𝐡𝐞𝐫 𝐜𝐡𝐞𝐞𝐤, 𝐰𝐡𝐢𝐥𝐞 𝐲𝐨𝐮'𝐫𝐞 𝐚𝐭𝐭𝐞𝐦𝐩𝐭𝐢𝐧𝐠 𝐭𝐨 𝐦𝐚𝐤𝐞 𝐬𝐮𝐫𝐞 𝐭𝐨 𝐥𝐨𝐯𝐞 𝐀𝐥𝐥𝐚𝐡, 𝐏𝐫𝐨𝐩𝐡𝐞𝐭 𝐌𝐮𝐡𝐚𝐦𝐦𝐞𝐝, 𝐚𝐧𝐝 𝐚𝐥𝐥 𝐌𝐮𝐬𝐥𝐢𝐦𝐬. 𝐁𝐲 𝐭𝐡𝐞 𝐰𝐚𝐲, 𝐲𝐨𝐮 𝐡𝐚𝐯𝐞 𝐟𝐚𝐢𝐥𝐞𝐝 𝐛𝐞𝐜𝐚𝐮𝐬𝐞 𝐲𝐨𝐮 𝐚𝐫𝐞 𝐬𝐭𝐢𝐥𝐥 𝐧𝐨𝐭 𝐌𝐮𝐬𝐥𝐢𝐦.
𝟐) 𝐋𝐨𝐯𝐞 𝐲𝐨𝐮𝐫 𝐞𝐧𝐞𝐦𝐲 𝐚𝐧𝐝 𝐭𝐮𝐫𝐧 𝐭𝐡𝐞 𝐨𝐭𝐡𝐞𝐫 𝐜𝐡𝐞𝐞𝐤 𝐢𝐟 𝐧𝐨𝐭 𝐩𝐫𝐚𝐜𝐭𝐢𝐜𝐞𝐝 𝐰𝐡𝐢𝐥𝐞 𝐲𝐨𝐮'𝐫𝐞 𝐢𝐧 𝐚 𝐩𝐨𝐬𝐢𝐭𝐢𝐨𝐧 𝐨𝐟 𝐩𝐨𝐰𝐞𝐫, 𝐚𝐛𝐢𝐥𝐢𝐭𝐲, 𝐚𝐧𝐝 𝐜𝐚𝐩𝐚𝐛𝐢𝐥𝐢𝐭𝐲 𝐭𝐨 𝐝𝐞𝐬𝐭𝐫𝐨𝐲 𝐲𝐨𝐮𝐫 𝐞𝐧𝐞𝐦𝐲, 𝐭𝐡𝐞𝐧 𝐲𝐨𝐮 𝐚𝐫𝐞 𝐚 𝐟𝐫𝐚𝐮𝐝. 𝐋𝐨𝐯𝐢𝐧𝐠 𝐲𝐨𝐮𝐫 𝐞𝐧𝐞𝐦𝐲 𝐚𝐧𝐝 𝐭𝐮𝐫𝐧𝐢𝐧𝐠 𝐭𝐡𝐞 𝐨𝐭𝐡𝐞𝐫 𝐜𝐡𝐞𝐞𝐤 𝐟𝐫𝐨𝐦 𝐚 𝐩𝐨𝐬𝐢𝐭𝐢𝐨𝐧 𝐨𝐟 𝐰𝐞𝐚𝐤𝐧𝐞𝐬𝐬 𝐦𝐞𝐚𝐧𝐬 𝐧𝐨𝐭𝐡𝐢𝐧𝐠 𝐞𝐱𝐜𝐞𝐩𝐭 𝐡𝐲𝐩𝐨𝐜𝐫𝐢𝐬𝐲 𝐚𝐧𝐝 𝐝𝐞𝐜𝐞𝐩𝐭𝐢𝐨𝐧.
𝟑) 𝐓𝐡𝐞 𝐧𝐞𝐠𝐚𝐭𝐢𝐯𝐞 𝐝𝐞𝐯𝐚𝐬𝐭𝐚𝐭𝐢𝐧𝐠 𝐚𝐧𝐝 𝐝𝐞𝐬𝐭𝐫𝐮𝐜𝐭𝐢𝐯𝐞 𝐫𝐚𝐦𝐢𝐟𝐢𝐜𝐚𝐭𝐢𝐨𝐧𝐬 𝐨𝐧 𝐩𝐞𝐫𝐬𝐨𝐧𝐚𝐥 𝐚𝐧𝐝 𝐟𝐚𝐦𝐢𝐥𝐲 𝐜𝐚𝐧 𝐯𝐚𝐫𝐲 𝐟𝐫𝐨𝐦 𝐥𝐨𝐬𝐢𝐧𝐠 𝐲𝐨𝐮𝐫 𝐩𝐞𝐫𝐬𝐨𝐧𝐚𝐥 𝐰𝐞𝐚𝐥𝐭𝐡 𝐚𝐧𝐝 𝐯𝐚𝐥𝐮𝐚𝐛𝐥𝐞𝐬 𝐭𝐨 𝐬𝐜𝐚𝐦𝐦𝐞𝐫𝐬 𝐰𝐡𝐨 𝐫𝐮𝐧 𝐚𝐰𝐚𝐲 𝐰𝐢𝐭𝐡 𝐭𝐡𝐞𝐦.
𝐔𝐧𝐥𝐞𝐬𝐬 𝐲𝐨𝐮 𝐞𝐚𝐫𝐧𝐞𝐝 𝐲𝐨𝐮𝐫 𝐦𝐨𝐧𝐞𝐲 𝐟𝐫𝐨𝐦 𝐢𝐥𝐥𝐢𝐜𝐢𝐭 𝐬𝐨𝐮𝐫𝐜𝐞𝐬, 𝐟𝐨𝐫 𝐲𝐨𝐮 𝐭𝐨 𝐥𝐨𝐯𝐞 𝐭𝐡𝐞 𝐬𝐜𝐚𝐦𝐦𝐞𝐫 𝐰𝐡𝐨 𝐬𝐜𝐚𝐦𝐦𝐞𝐝 𝐲𝐨𝐮 𝐚𝐧𝐝 𝐟𝐨𝐫𝐠𝐢𝐯𝐞 𝐡𝐢𝐦, 𝐲𝐨𝐮 𝐰𝐨𝐮𝐥𝐝 𝐥𝐨𝐬𝐞 𝐬𝐨𝐦𝐞 𝐨𝐟 𝐲𝐨𝐮𝐫 𝐡𝐚𝐫𝐝-𝐞𝐚𝐫𝐧𝐞𝐝 𝐦𝐨𝐧𝐞𝐲 𝐨𝐫 𝐬𝐨𝐦𝐞 𝐨𝐟 𝐲𝐨𝐮𝐫 𝐰𝐞𝐚𝐥𝐭𝐡, 𝐰𝐡𝐢𝐜𝐡 𝐰𝐨𝐮𝐥𝐝 𝐡𝐚𝐫𝐦 𝐲𝐨𝐮 𝐚𝐧𝐝 𝐲𝐨𝐮𝐫 𝐟𝐚𝐦𝐢𝐥𝐲'𝐬 𝐟𝐮𝐭𝐮𝐫𝐞, 𝐚𝐧𝐝 𝐲𝐨𝐮 𝐛𝐞 𝐝𝐨𝐢𝐧𝐠 𝐭𝐡𝐞 𝐰𝐫𝐨𝐧𝐠 𝐭𝐡𝐢𝐧𝐠 𝐛𝐲 𝐲𝐨𝐮𝐫𝐬𝐞𝐥𝐟 𝐚𝐧𝐝 𝐲𝐨𝐮𝐫 𝐟𝐚𝐦𝐢𝐥𝐲.
𝐘𝐨𝐮 𝐰𝐨𝐮𝐥𝐝 𝐚𝐥𝐬𝐨 𝐛𝐞 𝐬𝐞𝐧𝐝𝐢𝐧𝐠 𝐭𝐡𝐞 𝐰𝐫𝐨𝐧𝐠 𝐦𝐞𝐬𝐬𝐚𝐠𝐞 𝐭𝐨 𝐭𝐡𝐞 𝐬𝐜𝐚𝐦𝐦𝐞𝐫 𝐭𝐡𝐚𝐭 𝐢𝐭 𝐢𝐬 𝐨𝐤𝐚𝐲 𝐭𝐨 𝐝𝐨 𝐭𝐡𝐚𝐭 𝐚𝐬 𝐡𝐞 𝐰𝐢𝐥𝐥 𝐠𝐞𝐭 𝐚𝐰𝐚𝐲 𝐰𝐢𝐭𝐡 𝐬𝐮𝐜𝐡 𝐚 𝐜𝐫𝐢𝐦𝐢𝐧𝐚𝐥 𝐨𝐟𝐟𝐞𝐧𝐬𝐞. 𝐓𝐡𝐞 𝐜𝐨𝐦𝐦𝐮𝐧𝐢𝐭𝐲 𝐰𝐢𝐥𝐥 𝐛𝐞 𝐢𝐦𝐩𝐚𝐜𝐭𝐞𝐝 𝐚𝐬 𝐬𝐮𝐜𝐡 𝐬𝐜𝐚𝐦𝐦𝐞𝐫𝐬 𝐰𝐢𝐥𝐥 𝐦𝐨𝐯𝐞 𝐚𝐥𝐨𝐧𝐠 𝐭𝐨 𝐭𝐫𝐲 𝐭𝐨 𝐬𝐜𝐚𝐦 𝐦𝐨𝐫𝐞 𝐯𝐢𝐜𝐭𝐢𝐦𝐬.
𝐖𝐞 𝐜𝐡𝐚𝐥𝐥𝐞𝐧𝐠𝐞 𝐚𝐧𝐲 𝐂𝐡𝐫𝐢𝐬𝐭𝐢𝐚𝐧 𝐨𝐧 𝐄𝐚𝐫𝐭𝐡 𝐩𝐥𝐚𝐧𝐞𝐭 𝐭𝐨 𝐟𝐢𝐧𝐝 𝐮𝐬 𝐚 𝐜𝐨𝐮𝐧𝐭𝐫𝐲 𝐭𝐡𝐚𝐭 𝐡𝐚𝐬 𝐧𝐨 𝐩𝐨𝐥𝐢𝐜𝐞 𝐟𝐨𝐫𝐜𝐞, 𝐥𝐞𝐠𝐚𝐥 𝐬𝐲𝐬𝐭𝐞𝐦, 𝐩𝐫𝐢𝐬𝐨𝐧 𝐬𝐲𝐬𝐭𝐞𝐦, 𝐨𝐫 𝐚𝐫𝐦𝐞𝐝 𝐟𝐨𝐫𝐜𝐞𝐬. 𝐄𝐯𝐞𝐧 𝐧𝐞𝐮𝐭𝐫𝐚𝐥 𝐜𝐨𝐮𝐧𝐭𝐫𝐢𝐞𝐬 𝐬𝐮𝐜𝐡 𝐚𝐬 𝐒𝐰𝐢𝐭𝐳𝐞𝐫𝐥𝐚𝐧𝐝 𝐡𝐚𝐯𝐞 𝐬𝐨𝐦𝐞 𝐟𝐨𝐫𝐦 𝐨𝐟 𝐚𝐫𝐦𝐲.
𝐍𝐨𝐭𝐞:
𝐌𝐚𝐲𝐛𝐞 𝐲𝐨𝐮 𝐜𝐨𝐮𝐥𝐝 𝐩𝐫𝐚𝐜𝐭𝐢𝐜𝐞 𝐭𝐮𝐫𝐧𝐢𝐧𝐠 𝐭𝐡𝐞 𝐨𝐭𝐡𝐞𝐫 𝐜𝐡𝐞𝐞𝐤 𝐨𝐧 𝐚 𝐩𝐞𝐫𝐬𝐨𝐧𝐚𝐥 𝐥𝐞𝐯𝐞𝐥 𝐢𝐟 𝐬𝐨𝐦𝐞𝐨𝐧𝐞 𝐰𝐫𝐨𝐧𝐠𝐞𝐝 𝐲𝐨𝐮 𝐚𝐧𝐝 𝐲𝐨𝐮 𝐜𝐚𝐧 𝐟𝐨𝐫𝐠𝐢𝐯𝐞 𝐢𝐟 𝐬𝐮𝐜𝐡 𝐟𝐨𝐫𝐠𝐢𝐯𝐞𝐧𝐞𝐬𝐬 𝐰𝐢𝐥𝐥 𝐧𝐨𝐭 𝐞𝐧𝐚𝐛𝐥𝐞 𝐨𝐟𝐟𝐞𝐧𝐝𝐞𝐫𝐬 𝐭𝐨 𝐫𝐞𝐩𝐞𝐚𝐭 𝐭𝐡𝐞𝐢𝐫 𝐨𝐟𝐟𝐞𝐧𝐬𝐞 𝐨𝐯𝐞𝐫 𝐚𝐧𝐝 𝐨𝐯𝐞𝐫 𝐚𝐠𝐚𝐢𝐧.
𝐈𝐬𝐥𝐚𝐦 𝐢𝐬 𝐭𝐡𝐞 𝐋𝐚𝐬𝐭 𝐇𝐨𝐩𝐞 𝐟𝐨𝐫 𝐇𝐮𝐦𝐚𝐧𝐢𝐭𝐲:
𝐈𝐬𝐥𝐚𝐦 𝐢𝐬 𝐧𝐨𝐭 𝐣𝐮𝐬𝐭 𝐚𝐛𝐨𝐮𝐭 𝐥𝐨𝐯𝐞 𝐛𝐮𝐭 𝐚𝐥𝐬𝐨 𝐚𝐛𝐨𝐮𝐭 𝐣𝐮𝐬𝐭𝐢𝐜𝐞, 𝐈𝐬𝐥𝐚𝐦 𝐢𝐬 𝐚 𝐯𝐞𝐫𝐲 𝐩𝐫𝐚𝐜𝐭𝐢𝐜𝐚𝐥 𝐫𝐞𝐥𝐢𝐠𝐢𝐨𝐧 𝐟𝐮𝐥𝐥𝐲 𝐟𝐢𝐭 𝐭𝐨 𝐟𝐢𝐱 𝐩𝐞𝐨𝐩𝐥𝐞'𝐬 𝐚𝐟𝐟𝐚𝐢𝐫𝐬 𝐢𝐧 𝐭𝐡𝐢𝐬 𝐰𝐨𝐫𝐥𝐝 𝐚𝐧𝐝 𝐭𝐡𝐞 𝐡𝐞𝐫𝐞𝐚𝐟𝐭𝐞𝐫. 𝐒𝐢𝐦𝐩𝐥𝐲 𝐛𝐞𝐜𝐚𝐮𝐬𝐞 𝐢𝐭 𝐢𝐬 𝐭𝐡𝐞 𝐨𝐧𝐥𝐲 𝐭𝐫𝐮𝐞 𝐫𝐞𝐥𝐢𝐠𝐢𝐨𝐧 𝐨𝐟 𝐆𝐨𝐝, 𝐭𝐡𝐞 𝐨𝐧𝐥𝐲 𝐭𝐫𝐮𝐞 𝐩𝐮𝐫𝐞 𝐦𝐨𝐧𝐨𝐭𝐡𝐞𝐢𝐬𝐭𝐢𝐜 𝐫𝐞𝐥𝐢𝐠𝐢𝐨𝐧 𝐨𝐟 𝐆𝐨𝐝.
𝐈𝐬𝐥𝐚𝐦𝐢𝐜 𝐃𝐢𝐯𝐢𝐧𝐞 𝐋𝐚𝐰𝐬 𝐡𝐚𝐝 𝐛𝐞𝐞𝐧 𝐞𝐧𝐚𝐜𝐭𝐞𝐝 𝐛𝐲 𝐀𝐥𝐥𝐚𝐡 𝐄𝐱𝐚𝐥𝐭𝐞𝐝 𝐇𝐞 𝐭𝐨 𝐢𝐦𝐩𝐥𝐞𝐦𝐞𝐧𝐭 𝐉𝐮𝐬𝐭𝐢𝐜𝐞, 𝐬𝐚𝐝𝐥𝐲 𝐂𝐡𝐫𝐢𝐬𝐭𝐢𝐚𝐧𝐢𝐭𝐲 𝐡𝐚𝐝 𝐯𝐞𝐞𝐫𝐞𝐝 𝐨𝐟𝐟 𝐮𝐧𝐝𝐞𝐫 𝐭𝐡𝐞 𝐢𝐧𝐟𝐥𝐮𝐞𝐧𝐜𝐞 𝐨𝐟 𝐀𝐩𝐨𝐬𝐭𝐥𝐞 𝐏𝐚𝐮𝐥 𝐰𝐡𝐨 𝐜𝐡𝐚𝐧𝐠𝐞𝐝 𝐭𝐡𝐞 𝐓𝐫𝐮𝐞 𝐏𝐮𝐫𝐞 𝐦𝐞𝐬𝐬𝐚𝐠𝐞 𝐨𝐟 𝐏𝐫𝐨𝐩𝐡𝐞𝐭 𝐉𝐞𝐬𝐮𝐬 𝐬𝐨𝐧 𝐨𝐟 𝐌𝐚𝐫𝐲 𝐰𝐡𝐨 𝐰𝐚𝐬 𝐬𝐞𝐧𝐭 𝐭𝐨 𝐜𝐨𝐧𝐟𝐢𝐫𝐦 𝐭𝐡𝐞 𝐥𝐚𝐰𝐬 𝐨𝐟 𝐏𝐫𝐨𝐩𝐡𝐞𝐭 𝐌𝐨𝐬𝐞𝐬 𝐬𝐮𝐜𝐡 𝐚𝐬 𝐞𝐲𝐞 𝐟𝐨𝐫 𝐞𝐲𝐞 𝐰𝐡𝐢𝐜𝐡 𝐢𝐬 𝐩𝐚𝐫𝐭 𝐨𝐟 𝐭𝐡𝐞 𝐈𝐬𝐥𝐚𝐦𝐢𝐜 𝐃𝐢𝐯𝐢𝐧𝐞 𝐒𝐡𝐚𝐫𝐢𝐚 𝐥𝐚𝐰𝐬.
𝐏𝐫𝐨𝐩𝐡𝐞𝐭 𝐉𝐞𝐬𝐮𝐬 𝐰𝐚𝐬 𝐪𝐮𝐨𝐭𝐞𝐝 𝐬𝐚𝐲𝐢𝐧𝐠 𝐢𝐧 𝐌𝐚𝐭𝐭𝐡𝐞𝐰 𝟓:𝟏𝟕
𝐍𝐞𝐰 𝐈𝐧𝐭𝐞𝐫𝐧𝐚𝐭𝐢𝐨𝐧𝐚𝐥 𝐕𝐞𝐫𝐬𝐢𝐨𝐧
"𝐃𝐨 𝐧𝐨𝐭 𝐭𝐡𝐢𝐧𝐤 𝐭𝐡𝐚𝐭 𝐈 𝐡𝐚𝐯𝐞 𝐜𝐨𝐦𝐞 𝐭𝐨 𝐚𝐛𝐨𝐥𝐢𝐬𝐡 𝐭𝐡𝐞 𝐋𝐚𝐰 𝐨𝐫 𝐭𝐡𝐞 𝐏𝐫𝐨𝐩𝐡𝐞𝐭𝐬; 𝐈 𝐡𝐚𝐯𝐞 𝐧𝐨𝐭 𝐜𝐨𝐦𝐞 𝐭𝐨 𝐚𝐛𝐨𝐥𝐢𝐬𝐡 𝐭𝐡𝐞𝐦 𝐛𝐮𝐭 𝐭𝐨 𝐟𝐮𝐥𝐟𝐢𝐥𝐥 𝐭𝐡𝐞𝐦.
𝐀𝐥𝐥𝐚𝐡 𝐤𝐧𝐨𝐰𝐬 𝐁𝐞𝐬𝐭.
Was Prophet Muhammed violent while Prophet Jesus was peaceful?
Love your enemies, a Biblical myth REFUTED
Do the teachings of the Prophets differ with regard to the prescription of fighting? Comparison between Prophet Muhammed and Prophet Jesus.
Apostates in Islam: Should they be killed or saved?
Instant Death to Apostates (those who desert their religion) in the Bible's Old and New Testaments – Apostasy in Christianity
Paul the False Apostle of Satan