𝐖𝐡𝐚𝐭 𝐢𝐬 𝐭𝐡𝐞 𝐝𝐢𝐟𝐟𝐞𝐫𝐞𝐧𝐜𝐞 𝐛𝐞𝐭𝐰𝐞𝐞𝐧 "𝐬𝐢𝐧," "𝐝𝐢𝐬𝐨𝐛𝐞𝐝𝐢𝐞𝐧𝐜𝐞," "𝐰𝐫𝐨𝐧𝐠𝐝𝐨𝐢𝐧𝐠," "𝐭𝐫𝐚𝐧𝐬𝐠𝐫𝐞𝐬𝐬𝐢𝐨𝐧," 𝐚𝐧𝐝 "𝐠𝐫𝐨𝐬𝐬 𝐦𝐢𝐬𝐜𝐨𝐧𝐝𝐮𝐜𝐭" 𝐢𝐧 𝐈𝐬𝐥𝐚𝐦?


Mohamad Mostafa Nassar
Twitter:@NassarMohamadMR
𝐀𝐧𝐬𝐰𝐞𝐫:
𝐏𝐫𝐚𝐢𝐬𝐞 𝐛𝐞 𝐭𝐨 𝐀𝐥𝐥𝐚𝐡, 𝐚𝐧𝐝 𝐩𝐞𝐚𝐜𝐞 𝐚𝐧𝐝 𝐛𝐥𝐞𝐬𝐬𝐢𝐧𝐠𝐬 𝐛𝐞 𝐮𝐩𝐨𝐧 𝐭𝐡𝐞 𝐌𝐞𝐬𝐬𝐞𝐧𝐠𝐞𝐫 𝐨𝐟 𝐀𝐥𝐥𝐚𝐡 𝐚𝐧𝐝 𝐡𝐢𝐬 𝐟𝐚𝐦𝐢𝐥𝐲 𝐚𝐧𝐝 𝐜𝐨𝐦𝐩𝐚𝐧𝐢𝐨𝐧𝐬.
𝐓𝐡𝐞 𝐝𝐢𝐟𝐟𝐞𝐫𝐞𝐧𝐜𝐞 𝐛𝐞𝐭𝐰𝐞𝐞𝐧 𝐭𝐡𝐞𝐬𝐞 𝐭𝐞𝐫𝐦𝐬 𝐜𝐚𝐧 𝐛𝐞 𝐞𝐱𝐩𝐥𝐚𝐢𝐧𝐞𝐝 𝐚𝐬 𝐟𝐨𝐥𝐥𝐨𝐰𝐬, 𝐬𝐮𝐦𝐦𝐚𝐫𝐢𝐳𝐢𝐧𝐠 𝐟𝐫𝐨𝐦 𝐭𝐡𝐞 𝐛𝐨𝐨𝐤 "𝐃𝐢𝐜𝐭𝐢𝐨𝐧𝐚𝐫𝐲 𝐨𝐟 𝐅𝐢𝐪𝐡 𝐓𝐞𝐫𝐦𝐢𝐧𝐨𝐥𝐨𝐠𝐲" 𝐛𝐲 𝐃𝐫. 𝐌𝐚𝐡𝐦𝐨𝐮𝐝 𝐀𝐛𝐝𝐮𝐥 𝐑𝐚𝐡𝐦𝐚𝐧 𝐀𝐛𝐝𝐮𝐥 𝐌𝐮𝐧'𝐢𝐦 𝐚𝐧𝐝 𝐭𝐡𝐞 𝐛𝐨𝐨𝐤 "𝐀𝐥-𝐊𝐚𝐥𝐚𝐲𝐚𝐚𝐭" 𝐛𝐲 𝐀𝐲𝐨𝐮𝐛 𝐀𝐥-𝐊𝐚𝐟𝐚𝐰𝐢:
𝐑𝐞𝐠𝐚𝐫𝐝𝐢𝐧𝐠 𝐭𝐡𝐞 𝐝𝐢𝐟𝐟𝐞𝐫𝐞𝐧𝐜𝐞 𝐛𝐞𝐭𝐰𝐞𝐞𝐧 "𝐬𝐢𝐧" (𝐝𝐡𝐚𝐧𝐛) 𝐚𝐧𝐝 "𝐭𝐫𝐚𝐧𝐬𝐠𝐫𝐞𝐬𝐬𝐢𝐨𝐧" (𝐢𝐭𝐡𝐦): 𝐒𝐢𝐧 𝐫𝐞𝐟𝐞𝐫𝐬 𝐭𝐨 𝐚𝐧𝐲 𝐯𝐢𝐨𝐥𝐚𝐭𝐢𝐨𝐧 𝐨𝐫 𝐞𝐫𝐫𝐨𝐫 𝐜𝐨𝐦𝐦𝐢𝐭𝐭𝐞𝐝 𝐢𝐧𝐭𝐞𝐧𝐭𝐢𝐨𝐧𝐚𝐥𝐥𝐲 𝐨𝐫 𝐮𝐧𝐢𝐧𝐭𝐞𝐧𝐭𝐢𝐨𝐧𝐚𝐥𝐥𝐲, 𝐰𝐡𝐞𝐫𝐞𝐚𝐬 𝐭𝐫𝐚𝐧𝐬𝐠𝐫𝐞𝐬𝐬𝐢𝐨𝐧 𝐫𝐞𝐟𝐞𝐫𝐬 𝐬𝐩𝐞𝐜𝐢𝐟𝐢𝐜𝐚𝐥𝐥𝐲 𝐭𝐨 𝐢𝐧𝐭𝐞𝐧𝐭𝐢𝐨𝐧𝐚𝐥 𝐯𝐢𝐨𝐥𝐚𝐭𝐢𝐨𝐧 𝐨𝐫 𝐰𝐫𝐨𝐧𝐠𝐝𝐨𝐢𝐧𝐠.
𝐓𝐡𝐞 𝐝𝐢𝐟𝐟𝐞𝐫𝐞𝐧𝐜𝐞 𝐛𝐞𝐭𝐰𝐞𝐞𝐧 "𝐭𝐫𝐚𝐧𝐬𝐠𝐫𝐞𝐬𝐬𝐢𝐨𝐧" (𝐢𝐭𝐡𝐦) 𝐚𝐧𝐝 "𝐛𝐮𝐫𝐝𝐞𝐧" (𝐰𝐢𝐳𝐫) 𝐢𝐬 𝐝𝐞𝐬𝐜𝐫𝐢𝐩𝐭𝐢𝐯𝐞. "𝐁𝐮𝐫𝐝𝐞𝐧" 𝐢𝐬 𝐝𝐞𝐫𝐢𝐯𝐞𝐝 𝐟𝐫𝐨𝐦 "𝐢𝐳𝐳𝐚𝐫," 𝐰𝐡𝐢𝐜𝐡 𝐦𝐞𝐚𝐧𝐬 𝐬𝐭𝐫𝐞𝐧𝐠𝐭𝐡 𝐨𝐫 𝐩𝐨𝐰𝐞𝐫, 𝐚𝐬 𝐢𝐭 𝐬𝐭𝐫𝐞𝐧𝐠𝐭𝐡𝐞𝐧𝐬 𝐚 𝐩𝐞𝐫𝐬𝐨𝐧. "𝐁𝐮𝐫𝐝𝐞𝐧" 𝐫𝐞𝐟𝐞𝐫𝐬 𝐭𝐨 𝐭𝐡𝐞 𝐰𝐞𝐢𝐠𝐡𝐭 𝐨𝐟 𝐬𝐢𝐧𝐬 𝐚 𝐩𝐞𝐫𝐬𝐨𝐧 𝐜𝐚𝐫𝐫𝐢𝐞𝐬. "𝐓𝐫𝐚𝐧𝐬𝐠𝐫𝐞𝐬𝐬𝐢𝐨𝐧" 𝐢𝐬 𝐝𝐞𝐫𝐢𝐯𝐞𝐝 𝐟𝐫𝐨𝐦 𝐩𝐥𝐞𝐚𝐬𝐮𝐫𝐞, 𝐚𝐬 𝐞𝐯𝐢𝐥 𝐝𝐞𝐞𝐝𝐬 𝐜𝐚𝐧 𝐛𝐫𝐢𝐧𝐠 𝐭𝐞𝐦𝐩𝐨𝐫𝐚𝐫𝐲 𝐩𝐥𝐞𝐚𝐬𝐮𝐫𝐞.
𝐁𝐨𝐭𝐡 "𝐝𝐢𝐬𝐨𝐛𝐞𝐝𝐢𝐞𝐧𝐜𝐞" (𝐦𝐚'𝐬𝐢𝐲𝐚𝐡) 𝐚𝐧𝐝 "𝐬𝐢𝐧" (𝐝𝐡𝐚𝐧𝐛) 𝐫𝐞𝐟𝐞𝐫 𝐭𝐨 𝐟𝐨𝐫𝐛𝐢𝐝𝐝𝐞𝐧 𝐚𝐜𝐭𝐢𝐨𝐧𝐬 𝐭𝐡𝐚𝐭 𝐚 𝐩𝐞𝐫𝐬𝐨𝐧 𝐢𝐧𝐭𝐞𝐧𝐭𝐢𝐨𝐧𝐚𝐥𝐥𝐲 𝐜𝐨𝐦𝐦𝐢𝐭𝐬, 𝐟𝐚𝐥𝐥𝐢𝐧𝐠 𝐢𝐧𝐭𝐨 𝐰𝐡𝐚𝐭 𝐢𝐬 𝐩𝐫𝐨𝐡𝐢𝐛𝐢𝐭𝐞𝐝.
𝐑𝐞𝐠𝐚𝐫𝐝𝐢𝐧𝐠 "𝐰𝐫𝐨𝐧𝐠𝐝𝐨𝐢𝐧𝐠" (𝐤𝐡𝐚𝐭𝐢'𝐚𝐡), 𝐰𝐡𝐞𝐧 𝐢𝐭 𝐢𝐬 𝐢𝐧𝐭𝐞𝐧𝐭𝐢𝐨𝐧𝐚𝐥, 𝐢𝐭 𝐚𝐥𝐢𝐠𝐧𝐬 𝐰𝐢𝐭𝐡 "𝐬𝐢𝐧" 𝐛𝐞𝐜𝐚𝐮𝐬𝐞 𝐬𝐢𝐧 𝐨𝐧𝐥𝐲 𝐨𝐜𝐜𝐮𝐫𝐬 𝐢𝐧𝐭𝐞𝐧𝐭𝐢𝐨𝐧𝐚𝐥𝐥𝐲.
𝐀𝐬 𝐟𝐨𝐫 "𝐠𝐫𝐨𝐬𝐬 𝐦𝐢𝐬𝐜𝐨𝐧𝐝𝐮𝐜𝐭" (𝐬𝐚𝐲𝐲𝐢𝐚𝐡), 𝐢𝐭 𝐫𝐞𝐟𝐞𝐫𝐬 𝐭𝐨 𝐚𝐜𝐭𝐢𝐨𝐧𝐬 𝐟𝐨𝐫 𝐰𝐡𝐢𝐜𝐡 𝐩𝐮𝐧𝐢𝐬𝐡𝐦𝐞𝐧𝐭 𝐢𝐬 𝐝𝐞𝐬𝐞𝐫𝐯𝐞𝐝 𝐢𝐧 𝐭𝐡𝐢𝐬 𝐥𝐢𝐟𝐞 𝐨𝐫 𝐭𝐡𝐞 𝐇𝐞𝐫𝐞𝐚𝐟𝐭𝐞𝐫.
𝐅𝐢𝐧𝐚𝐥𝐥𝐲, "𝐠𝐫𝐨𝐬𝐬 𝐦𝐢𝐬𝐜𝐨𝐧𝐝𝐮𝐜𝐭" 𝐜𝐚𝐧 𝐛𝐞 𝐚𝐩𝐩𝐥𝐢𝐞𝐝 𝐭𝐨 𝐭𝐡𝐞 𝐚𝐜𝐭 𝐨𝐟 𝐚𝐝𝐮𝐥𝐭𝐞𝐫𝐲 𝐦𝐞𝐭𝐚𝐩𝐡𝐨𝐫𝐢𝐜𝐚𝐥𝐥𝐲, 𝐚𝐬 𝐦𝐞𝐧𝐭𝐢𝐨𝐧𝐞𝐝 𝐢𝐧 𝐭𝐡𝐞 𝐐𝐮𝐫𝐚𝐧: "𝐀𝐧𝐝 𝐭𝐡𝐨𝐬𝐞 𝐰𝐡𝐨 𝐜𝐨𝐦𝐦𝐢𝐭 𝐮𝐧𝐥𝐚𝐰𝐟𝐮𝐥 𝐬𝐞𝐱𝐮𝐚𝐥 𝐢𝐧𝐭𝐞𝐫𝐜𝐨𝐮𝐫𝐬𝐞" [𝐒𝐮𝐫𝐚𝐡 𝐀𝐧-𝐍𝐢𝐬𝐚: 𝟏𝟓].
𝐄𝐱𝐚𝐦𝐩𝐥𝐞 𝐨𝐟 𝐀𝐥𝐥𝐚𝐡'𝐬 𝐢𝐦𝐦𝐞𝐧𝐬𝐞 𝐥𝐨𝐯𝐞 𝐚𝐧𝐝 𝐠𝐞𝐧𝐞𝐫𝐨𝐬𝐢𝐭𝐲 𝐟𝐨𝐫 𝐭𝐡𝐨𝐬𝐞 𝐰𝐡𝐨 𝐫𝐞𝐩𝐞𝐧𝐭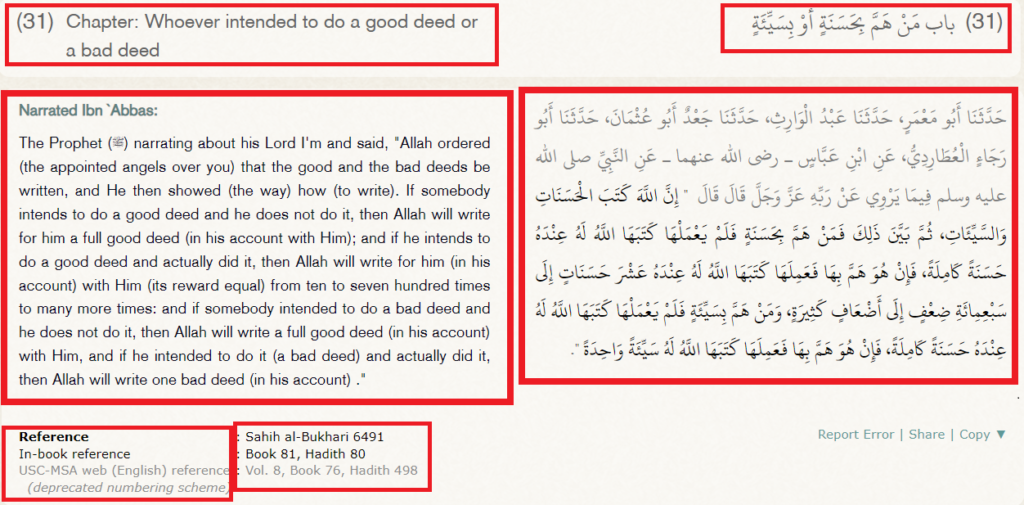 𝐄𝐯𝐢𝐝𝐞𝐧𝐜𝐞 𝐟𝐫𝐨𝐦 𝐭𝐡𝐞 𝐆𝐥𝐨𝐫𝐢𝐨𝐮𝐬 𝐐𝐮𝐫𝐚𝐧 𝐚𝐧𝐝 𝐚𝐮𝐭𝐡𝐞𝐧𝐭𝐢𝐜 𝐇𝐚𝐝𝐢𝐭𝐡 𝐫𝐞𝐠𝐚𝐫𝐝𝐢𝐧𝐠 𝐀𝐥𝐥𝐚𝐡'𝐬 𝐥𝐨𝐯𝐞 𝐟𝐨𝐫 𝐭𝐡𝐨𝐬𝐞 𝐰𝐡𝐨 𝐫𝐞𝐩𝐞𝐧𝐭:
𝐓𝐡𝐞𝐫𝐞 𝐚𝐫𝐞 𝐬𝐞𝐯𝐞𝐫𝐚𝐥 𝐯𝐞𝐫𝐬𝐞𝐬 𝐢𝐧 𝐭𝐡𝐞 𝐐𝐮𝐫𝐚𝐧 𝐚𝐧𝐝 𝐚𝐮𝐭𝐡𝐞𝐧𝐭𝐢𝐜 𝐡𝐚𝐝𝐢𝐭𝐡 𝐭𝐡𝐚𝐭 𝐡𝐢𝐠𝐡𝐥𝐢𝐠𝐡𝐭 𝐀𝐥𝐥𝐚𝐡'𝐬 𝐥𝐨𝐯𝐞 𝐟𝐨𝐫 𝐭𝐡𝐨𝐬𝐞 𝐰𝐡𝐨 𝐫𝐞𝐩𝐞𝐧𝐭. 𝐇𝐞𝐫𝐞 𝐚𝐫𝐞 𝐚 𝐟𝐞𝐰 𝐞𝐱𝐚𝐦𝐩𝐥𝐞𝐬:
𝐐𝐮𝐫𝐚𝐧 – 𝐒𝐮𝐫𝐚𝐡 𝐀𝐥-𝐁𝐚𝐪𝐚𝐫𝐚𝐡 (𝟐:𝟐𝟐𝟐):
"𝐒𝐮𝐫𝐞𝐥𝐲 𝐀𝐥𝐥𝐚𝐡 𝐥𝐨𝐯𝐞𝐬 𝐭𝐡𝐨𝐬𝐞 𝐰𝐡𝐨 𝐚𝐥𝐰𝐚𝐲𝐬 𝐭𝐮𝐫𝐧 𝐭𝐨 𝐇𝐢𝐦 𝐢𝐧 𝐫𝐞𝐩𝐞𝐧𝐭𝐚𝐧𝐜𝐞 𝐚𝐧𝐝 𝐭𝐡𝐨𝐬𝐞 𝐰𝐡𝐨 𝐩𝐮𝐫𝐢𝐟𝐲 𝐭𝐡𝐞𝐦𝐬𝐞𝐥𝐯𝐞𝐬."
𝐓𝐡𝐢𝐬 𝐯𝐞𝐫𝐬𝐞 𝐞𝐦𝐩𝐡𝐚𝐬𝐢𝐬𝐞𝐬 𝐀𝐥𝐥𝐚𝐡'𝐬 𝐥𝐨𝐯𝐞 𝐟𝐨𝐫 𝐭𝐡𝐨𝐬𝐞 𝐰𝐡𝐨 𝐟𝐫𝐞𝐪𝐮𝐞𝐧𝐭𝐥𝐲 𝐫𝐞𝐩𝐞𝐧𝐭 𝐚𝐧𝐝 𝐬𝐞𝐞𝐤 𝐩𝐮𝐫𝐢𝐟𝐢𝐜𝐚𝐭𝐢𝐨𝐧.
𝐐𝐮𝐫𝐚𝐧 – 𝐒𝐮𝐫𝐚𝐡 𝐀𝐥-𝐓𝐚𝐰𝐛𝐚𝐡 (𝟗:𝟏𝟎𝟒):
"𝐃𝐨 𝐭𝐡𝐞𝐲 𝐧𝐨𝐭 𝐤𝐧𝐨𝐰 𝐭𝐡𝐚𝐭 𝐀𝐥𝐥𝐚𝐡 𝐚𝐥𝐨𝐧𝐞 𝐚𝐜𝐜𝐞𝐩𝐭𝐬 𝐭𝐡𝐞 𝐫𝐞𝐩𝐞𝐧𝐭𝐚𝐧𝐜𝐞 𝐨𝐟 𝐇𝐢𝐬 𝐬𝐞𝐫𝐯𝐚𝐧𝐭𝐬 𝐚𝐧𝐝 𝐫𝐞𝐜𝐞𝐢𝐯𝐞𝐬 ˹𝐭𝐡𝐞𝐢𝐫˺ 𝐜𝐡𝐚𝐫𝐢𝐭𝐲, 𝐚𝐧𝐝 𝐭𝐡𝐚𝐭 𝐀𝐥𝐥𝐚𝐡 𝐚𝐥𝐨𝐧𝐞 𝐢𝐬 𝐭𝐡𝐞 𝐀𝐜𝐜𝐞𝐩𝐭𝐞𝐫 𝐨𝐟 𝐑𝐞𝐩𝐞𝐧𝐭𝐚𝐧𝐜𝐞, 𝐌𝐨𝐬𝐭 𝐌𝐞𝐫𝐜𝐢𝐟𝐮𝐥?"
𝐓𝐡𝐢𝐬 𝐯𝐞𝐫𝐬𝐞 𝐡𝐢𝐠𝐡𝐥𝐢𝐠𝐡𝐭𝐬 𝐭𝐡𝐚𝐭 𝐀𝐥𝐥𝐚𝐡 𝐢𝐬 𝐭𝐡𝐞 𝐎𝐧𝐞 𝐰𝐡𝐨 𝐚𝐜𝐜𝐞𝐩𝐭𝐬 𝐫𝐞𝐩𝐞𝐧𝐭𝐚𝐧𝐜𝐞 𝐟𝐫𝐨𝐦 𝐇𝐢𝐬 𝐬𝐞𝐫𝐯𝐚𝐧𝐭𝐬 𝐚𝐧𝐝 𝐬𝐡𝐨𝐰𝐬 𝐇𝐢𝐬 𝐦𝐞𝐫𝐜𝐲 𝐭𝐨𝐰𝐚𝐫𝐝𝐬 𝐭𝐡𝐞𝐦.
𝐓𝐡𝐞 𝐏𝐫𝐨𝐩𝐡𝐞𝐭 𝐌𝐮𝐡𝐚𝐦𝐦𝐚𝐝 (𝐩𝐞𝐚𝐜𝐞 𝐛𝐞 𝐮𝐩𝐨𝐧 𝐡𝐢𝐦) 𝐬𝐚𝐢𝐝, "𝐀𝐥𝐥𝐚𝐡 𝐢𝐬 𝐡𝐚𝐩𝐩𝐢𝐞𝐫 𝐰𝐢𝐭𝐡 𝐭𝐡𝐞 𝐫𝐞𝐩𝐞𝐧𝐭𝐚𝐧𝐜𝐞 𝐨𝐟 𝐇𝐢𝐬 𝐬𝐞𝐫𝐯𝐚𝐧𝐭 𝐭𝐡𝐚𝐧 𝐨𝐧𝐞 𝐨𝐟 𝐲𝐨𝐮 𝐰𝐡𝐨 𝐟𝐢𝐧𝐝𝐬 𝐡𝐢𝐬 𝐥𝐨𝐬𝐭 𝐜𝐚𝐦𝐞𝐥 𝐢𝐧 𝐭𝐡𝐞 𝐝𝐞𝐬𝐞𝐫𝐭."
𝐇𝐚𝐝𝐢𝐭𝐡 – 𝐒𝐚𝐡𝐢𝐡 𝐌𝐮𝐬𝐥𝐢𝐦:

𝐓𝐡𝐢𝐬 𝐡𝐚𝐝𝐢𝐭𝐡 𝐢𝐥𝐥𝐮𝐬𝐭𝐫𝐚𝐭𝐞𝐬 𝐭𝐡𝐞 𝐢𝐦𝐦𝐞𝐧𝐬𝐞 𝐣𝐨𝐲 𝐚𝐧𝐝 𝐡𝐚𝐩𝐩𝐢𝐧𝐞𝐬𝐬 𝐀𝐥𝐥𝐚𝐡 𝐟𝐞𝐞𝐥𝐬 𝐰𝐡𝐞𝐧 𝐇𝐢𝐬 𝐬𝐞𝐫𝐯𝐚𝐧𝐭 𝐬𝐢𝐧𝐜𝐞𝐫𝐞𝐥𝐲 𝐫𝐞𝐩𝐞𝐧𝐭𝐬 𝐚𝐧𝐝 𝐭𝐮𝐫𝐧𝐬 𝐛𝐚𝐜𝐤 𝐭𝐨 𝐇𝐢𝐦.
𝐓𝐡𝐞 𝐏𝐫𝐨𝐩𝐡𝐞𝐭 𝐌𝐮𝐡𝐚𝐦𝐦𝐚𝐝 (𝐩𝐞𝐚𝐜𝐞 𝐛𝐞 𝐮𝐩𝐨𝐧 𝐡𝐢𝐦) 𝐬𝐚𝐢𝐝, "𝐀𝐥𝐥𝐚𝐡 𝐢𝐬 𝐦𝐨𝐫𝐞 𝐩𝐥𝐞𝐚𝐬𝐞𝐝 𝐰𝐢𝐭𝐡 𝐭𝐡𝐞 𝐫𝐞𝐩𝐞𝐧𝐭𝐚𝐧𝐜𝐞 𝐨𝐟 𝐇𝐢𝐬 𝐬𝐥𝐚𝐯𝐞 𝐭𝐡𝐚𝐧 𝐚 𝐩𝐞𝐫𝐬𝐨𝐧 𝐰𝐡𝐨 𝐡𝐚𝐬 𝐡𝐢𝐬 𝐜𝐚𝐦𝐞𝐥 𝐢𝐧 𝐚 𝐰𝐚𝐭𝐞𝐫𝐥𝐞𝐬𝐬 𝐝𝐞𝐬𝐞𝐫𝐭 𝐜𝐚𝐫𝐫𝐲𝐢𝐧𝐠 𝐡𝐢𝐬 𝐩𝐫𝐨𝐯𝐢𝐬𝐢𝐨𝐧 𝐨𝐟 𝐟𝐨𝐨𝐝 𝐚𝐧𝐝 𝐝𝐫𝐢𝐧𝐤 𝐚𝐧𝐝 𝐢𝐭 𝐢𝐬 𝐥𝐨𝐬𝐭. 𝐇𝐞, 𝐡𝐚𝐯𝐢𝐧𝐠 𝐥𝐨𝐬𝐭 𝐚𝐥𝐥 𝐡𝐨𝐩𝐞𝐬 (𝐭𝐨 𝐠𝐞𝐭 𝐭𝐡𝐚𝐭 𝐛𝐚𝐜𝐤), 𝐥𝐢𝐞𝐬 𝐝𝐨𝐰𝐧 𝐢𝐧 𝐬𝐡𝐚𝐝𝐞 𝐚𝐧𝐝 𝐢𝐬 𝐝𝐢𝐬𝐚𝐩𝐩𝐨𝐢𝐧𝐭𝐞𝐝 𝐚𝐛𝐨𝐮𝐭 𝐡𝐢𝐬 𝐜𝐚𝐦𝐞𝐥; 𝐰𝐡𝐞𝐧 𝐚𝐥𝐥 𝐨𝐟 𝐚 𝐬𝐮𝐝𝐝𝐞𝐧 𝐡𝐞 𝐟𝐢𝐧𝐝𝐬 𝐭𝐡𝐚𝐭 𝐜𝐚𝐦𝐞𝐥 𝐬𝐭𝐚𝐧𝐝𝐢𝐧𝐠 𝐛𝐞𝐟𝐨𝐫𝐞 𝐡𝐢𝐦."
𝐇𝐚𝐝𝐢𝐭𝐡 – 𝐒𝐚𝐡𝐢𝐡 𝐁𝐮𝐤𝐡𝐚𝐫𝐢:

𝐓𝐡𝐢𝐬 𝐡𝐚𝐝𝐢𝐭𝐡 𝐞𝐦𝐩𝐡𝐚𝐬𝐢𝐬𝐞𝐬 𝐭𝐡𝐞 𝐣𝐨𝐲 𝐚𝐧𝐝 𝐬𝐚𝐭𝐢𝐬𝐟𝐚𝐜𝐭𝐢𝐨𝐧 𝐀𝐥𝐥𝐚𝐡 𝐞𝐱𝐩𝐞𝐫𝐢𝐞𝐧𝐜𝐞𝐬 𝐰𝐡𝐞𝐧 𝐚 𝐫𝐞𝐩𝐞𝐧𝐭𝐚𝐧𝐭 𝐬𝐞𝐫𝐯𝐚𝐧𝐭 𝐫𝐞𝐭𝐮𝐫𝐧𝐬 𝐭𝐨 𝐇𝐢𝐦, 𝐥𝐢𝐤𝐞𝐧𝐢𝐧𝐠 𝐢𝐭 𝐭𝐨 𝐚 𝐩𝐞𝐫𝐬𝐨𝐧 𝐟𝐢𝐧𝐝𝐢𝐧𝐠 𝐡𝐢𝐬 𝐥𝐨𝐬𝐭 𝐜𝐚𝐦𝐞𝐥 𝐢𝐧 𝐚 𝐝𝐞𝐬𝐩𝐞𝐫𝐚𝐭𝐞 𝐬𝐢𝐭𝐮𝐚𝐭𝐢𝐨𝐧.
𝐓𝐡𝐞𝐬𝐞 𝐯𝐞𝐫𝐬𝐞𝐬 𝐚𝐧𝐝 𝐡𝐚𝐝𝐢𝐭𝐡𝐬 𝐝𝐞𝐦𝐨𝐧𝐬𝐭𝐫𝐚𝐭𝐞 𝐭𝐡𝐚𝐭 𝐀𝐥𝐥𝐚𝐡'𝐬 𝐥𝐨𝐯𝐞 𝐚𝐧𝐝 𝐦𝐞𝐫𝐜𝐲 𝐞𝐧𝐜𝐨𝐦𝐩𝐚𝐬𝐬 𝐭𝐡𝐨𝐬𝐞 𝐰𝐡𝐨 𝐬𝐢𝐧𝐜𝐞𝐫𝐞𝐥𝐲 𝐫𝐞𝐩𝐞𝐧𝐭 𝐚𝐧𝐝 𝐭𝐮𝐫𝐧 𝐛𝐚𝐜𝐤 𝐭𝐨 𝐇𝐢𝐦. 𝐇𝐞 𝐢𝐬 𝐚𝐥𝐰𝐚𝐲𝐬 𝐫𝐞𝐚𝐝𝐲 𝐭𝐨 𝐚𝐜𝐜𝐞𝐩𝐭 𝐭𝐡𝐞 𝐫𝐞𝐩𝐞𝐧𝐭𝐚𝐧𝐜𝐞 𝐨𝐟 𝐇𝐢𝐬 𝐬𝐞𝐫𝐯𝐚𝐧𝐭𝐬 𝐚𝐧𝐝 𝐬𝐡𝐨𝐰𝐞𝐫 𝐭𝐡𝐞𝐦 𝐰𝐢𝐭𝐡 𝐇𝐢𝐬 𝐛𝐥𝐞𝐬𝐬𝐢𝐧𝐠𝐬 𝐚𝐧𝐝 𝐟𝐨𝐫𝐠𝐢𝐯𝐞𝐧𝐞𝐬𝐬.
𝐀𝐧𝐝 𝐀𝐥𝐥𝐚𝐡 𝐤𝐧𝐨𝐰𝐬 𝐛𝐞𝐬𝐭.
𝐒𝐨𝐮𝐫𝐜𝐞: 𝐈𝐬𝐥𝐚𝐦𝐰𝐞𝐛
Are Muslims Guaranteed Paradise?
Where Is Prophet Muhammed Now?
Paradise Assured For Muslims Who Avoid Major Sins
Is it not a contradiction that Allah created the sins and human beings so that they would repent and that He blamed those who committed sins and threatened them with Hell?
Why will God hold us responsible for the sin committed by Adam and Eve (original sin) without our consent?
Why should Allah blame us and call us foolish and ignorant for accepting Amana(trust) Adam accepted without our Consent as per Qur'an (33:72)?
The Christian Arrogance and the mirage of an unconditional Salvation
If you did not sin, Allah would replace you hadith.
Answering Common Questions on Salvation That Christians Pose to Muslims
Satan Committed the Original sin by disobeying Almighty Allah
Did Jesus really forgive sins? Or is this another trinity lie?