𝐇𝐨𝐰 𝐃𝐨𝐞𝐬 𝐈𝐬𝐥𝐚𝐦 𝐕𝐢𝐞𝐰 𝐒𝐚𝐥𝐯𝐚𝐭𝐢𝐨𝐧?


Mohamad Mostafa Nassar
Twitter:@NassarMohamadMR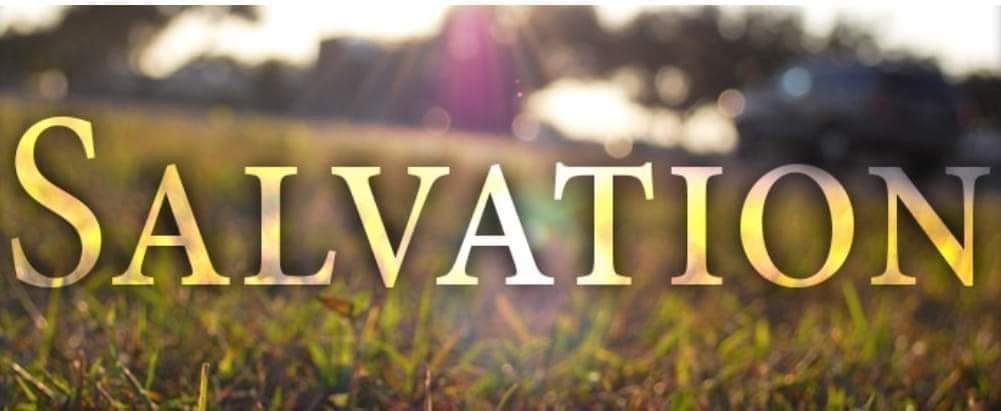 𝐈𝐬𝐥𝐚𝐦 𝐭𝐞𝐚𝐜𝐡𝐞𝐬 𝐮𝐬 𝐭𝐡𝐚𝐭 𝐬𝐚𝐥𝐯𝐚𝐭𝐢𝐨𝐧 𝐢𝐬 𝐚𝐭𝐭𝐚𝐢𝐧𝐚𝐛𝐥𝐞 𝐭𝐡𝐫𝐨𝐮𝐠𝐡 𝐭𝐡𝐞 𝐰𝐨𝐫𝐬𝐡𝐢𝐩 𝐨𝐟 𝐆𝐨𝐝 𝐚𝐥𝐨𝐧𝐞. 𝐀 𝐩𝐞𝐫𝐬𝐨𝐧 𝐦𝐮𝐬𝐭 𝐛𝐞𝐥𝐢𝐞𝐯𝐞 𝐢𝐧 𝐆𝐨𝐝 𝐚𝐧𝐝 𝐟𝐨𝐥𝐥𝐨𝐰 𝐇𝐢𝐬 𝐜𝐨𝐦𝐦𝐚𝐧𝐝𝐦𝐞𝐧𝐭𝐬.
𝐓𝐡𝐢𝐬 𝐢𝐬 𝐭𝐡𝐞 𝐬𝐚𝐦𝐞 𝐦𝐞𝐬𝐬𝐚𝐠𝐞 𝐭𝐚𝐮𝐠𝐡𝐭 𝐛𝐲 𝐚𝐥𝐥 𝐭𝐡𝐞 𝐏𝐫𝐨𝐩𝐡𝐞𝐭𝐬 𝐢𝐧𝐜𝐥𝐮𝐝𝐢𝐧𝐠 𝐌𝐨𝐬𝐞𝐬 𝐚𝐧𝐝 𝐉𝐞𝐬𝐮𝐬; 𝐭𝐡𝐞𝐫𝐞 𝐢𝐬 𝐨𝐧𝐥𝐲 𝐎𝐧𝐞 𝐰𝐨𝐫𝐭𝐡𝐲 𝐨𝐟 𝐰𝐨𝐫𝐬𝐡𝐢𝐩, 𝐎𝐧𝐞 𝐆𝐨𝐝, 𝐚𝐥𝐨𝐧𝐞 𝐰𝐢𝐭𝐡𝐨𝐮𝐭 𝐩𝐚𝐫𝐭𝐧𝐞𝐫𝐬, 𝐬𝐨𝐧𝐬, 𝐨𝐫 𝐝𝐚𝐮𝐠𝐡𝐭𝐞𝐫𝐬. 𝐒𝐚𝐥𝐯𝐚𝐭𝐢𝐨𝐧 𝐚𝐧𝐝 𝐭𝐡𝐮𝐬 𝐞𝐭𝐞𝐫𝐧𝐚𝐥 𝐡𝐚𝐩𝐩𝐢𝐧𝐞𝐬𝐬 𝐜𝐚𝐧 𝐛𝐞 𝐚𝐜𝐡𝐢𝐞𝐯𝐞𝐝 𝐛𝐲 𝐬𝐢𝐧𝐜𝐞𝐫𝐞 𝐰𝐨𝐫𝐬𝐡𝐢𝐩.
𝐈𝐧 𝐚𝐝𝐝𝐢𝐭𝐢𝐨𝐧 𝐭𝐨 𝐭𝐡𝐢𝐬, 𝐈𝐬𝐥𝐚𝐦 𝐭𝐞𝐚𝐜𝐡𝐞𝐬 𝐮𝐬 𝐭𝐡𝐚𝐭 𝐡𝐮𝐦𝐚𝐧 𝐛𝐞𝐢𝐧𝐠𝐬 𝐚𝐫𝐞 𝐛𝐨𝐫𝐧 𝐰𝐢𝐭𝐡𝐨𝐮𝐭 𝐬𝐢𝐧 𝐚𝐧𝐝 𝐚𝐫𝐞 𝐧𝐚𝐭𝐮𝐫𝐚𝐥𝐥𝐲 𝐢𝐧𝐜𝐥𝐢𝐧𝐞𝐝 𝐭𝐨 𝐰𝐨𝐫𝐬𝐡𝐢𝐩 𝐆𝐨𝐝 𝐚𝐥𝐨𝐧𝐞 (𝐰𝐢𝐭𝐡𝐨𝐮𝐭 𝐚𝐧𝐲 𝐢𝐧𝐭𝐞𝐫𝐦𝐞𝐝𝐢𝐚𝐫𝐢𝐞𝐬). 𝐓𝐨 𝐫𝐞𝐭𝐚𝐢𝐧 𝐭𝐡𝐢𝐬 𝐬𝐭𝐚𝐭𝐞 𝐨𝐟 𝐬𝐢𝐧𝐥𝐞𝐬𝐬𝐧𝐞𝐬𝐬, 𝐡𝐮𝐦𝐚𝐧𝐤𝐢𝐧𝐝 𝐦𝐮𝐬𝐭 𝐨𝐧𝐥𝐲 𝐟𝐨𝐥𝐥𝐨𝐰 𝐆𝐨𝐝'𝐬 𝐜𝐨𝐦𝐦𝐚𝐧𝐝𝐦𝐞𝐧𝐭𝐬 𝐚𝐧𝐝 𝐬𝐭𝐫𝐢𝐯𝐞 𝐭𝐨 𝐥𝐢𝐯𝐞 𝐚 𝐫𝐢𝐠𝐡𝐭𝐞𝐨𝐮𝐬 𝐥𝐢𝐟𝐞.
𝐈𝐟 𝐨𝐧𝐞 𝐟𝐚𝐥𝐥𝐬 𝐢𝐧𝐭𝐨 𝐬𝐢𝐧, 𝐚𝐥𝐥 𝐭𝐡𝐚𝐭 𝐢𝐬 𝐫𝐞𝐪𝐮𝐢𝐫𝐞𝐝 𝐢𝐬 𝐬𝐢𝐧𝐜𝐞𝐫𝐞 𝐫𝐞𝐩𝐞𝐧𝐭𝐚𝐧𝐜𝐞 𝐟𝐨𝐥𝐥𝐨𝐰𝐞𝐝 𝐛𝐲 𝐬𝐞𝐞𝐤𝐢𝐧𝐠 𝐆𝐨𝐝'𝐬 𝐟𝐨𝐫𝐠𝐢𝐯𝐞𝐧𝐞𝐬𝐬. 𝐖𝐡𝐞𝐧 𝐚 𝐩𝐞𝐫𝐬𝐨𝐧 𝐬𝐢𝐧𝐬, 𝐡𝐞 𝐨𝐫 𝐬𝐡𝐞 𝐩𝐮𝐬𝐡𝐞𝐬 𝐭𝐡𝐞𝐦𝐬𝐞𝐥𝐯𝐞𝐬 𝐚𝐰𝐚𝐲 𝐟𝐫𝐨𝐦 𝐭𝐡𝐞 𝐦𝐞𝐫𝐜𝐲 𝐨𝐟 𝐆𝐨𝐝, 𝐡𝐨𝐰𝐞𝐯𝐞𝐫 𝐬𝐢𝐧𝐜𝐞𝐫𝐞 𝐫𝐞𝐩𝐞𝐧𝐭𝐚𝐧𝐜𝐞 𝐛𝐫𝐢𝐧𝐠𝐬 𝐚 𝐩𝐞𝐫𝐬𝐨𝐧 𝐛𝐚𝐜𝐤 𝐭𝐨 𝐆𝐨𝐝.
𝐒𝐚𝐥𝐯𝐚𝐭𝐢𝐨𝐧 𝐢𝐬 𝐚 𝐩𝐨𝐰𝐞𝐫𝐟𝐮𝐥 𝐰𝐨𝐫𝐝 𝐭𝐡𝐚𝐭 𝐭𝐡𝐞 𝐝𝐢𝐜𝐭𝐢𝐨𝐧𝐚𝐫𝐲 𝐝𝐞𝐟𝐢𝐧𝐞𝐬 𝐚𝐬 𝐭𝐡𝐞 𝐚𝐜𝐭 𝐨𝐟 𝐩𝐫𝐞𝐬𝐞𝐫𝐯𝐚𝐭𝐢𝐨𝐧 𝐨𝐫 𝐝𝐞𝐥𝐢𝐯𝐞𝐫𝐚𝐧𝐜𝐞 𝐟𝐫𝐨𝐦 𝐝𝐞𝐬𝐭𝐫𝐮𝐜𝐭𝐢𝐨𝐧, 𝐝𝐢𝐟𝐟𝐢𝐜𝐮𝐥𝐭𝐲, 𝐨𝐫 𝐞𝐯𝐢𝐥.
𝐓𝐡𝐞𝐨𝐥𝐨𝐠𝐢𝐜𝐚𝐥𝐥𝐲, 𝐢𝐭 𝐢𝐬 𝐚 𝐬𝐩𝐢𝐫𝐢𝐭𝐮𝐚𝐥 𝐫𝐞𝐬𝐜𝐮𝐞 𝐟𝐫𝐨𝐦 𝐬𝐢𝐧 𝐚𝐧𝐝 𝐢𝐭𝐬 𝐜𝐨𝐧𝐬𝐞𝐪𝐮𝐞𝐧𝐜𝐞𝐬. 𝐌𝐨𝐫𝐞 𝐬𝐩𝐞𝐜𝐢𝐟𝐢𝐜𝐚𝐥𝐥𝐲, 𝐢𝐧 𝐂𝐡𝐫𝐢𝐬𝐭𝐢𝐚𝐧𝐢𝐭𝐲 𝐢𝐭 𝐢𝐬 𝐚𝐬𝐬𝐨𝐜𝐢𝐚𝐭𝐞𝐝 𝐰𝐢𝐭𝐡 𝐫𝐞𝐝𝐞𝐦𝐩𝐭𝐢𝐨𝐧 𝐚𝐧𝐝 𝐭𝐡𝐞 𝐚𝐭𝐨𝐧𝐞𝐦𝐞𝐧𝐭 𝐨𝐟 𝐉𝐞𝐬𝐮𝐬.
𝐎𝐫𝐢𝐠𝐢𝐧𝐚𝐥 𝐏𝐮𝐫𝐢𝐭𝐲
𝐒𝐚𝐥𝐯𝐚𝐭𝐢𝐨𝐧 𝐢𝐧 𝐈𝐬𝐥𝐚𝐦 𝐢𝐬 𝐚 𝐯𝐞𝐫𝐲 𝐝𝐢𝐟𝐟𝐞𝐫𝐞𝐧𝐭 𝐜𝐨𝐧𝐜𝐞𝐩𝐭.
𝐖𝐡𝐢𝐥𝐞 𝐢𝐭 𝐝𝐨𝐞𝐬 𝐨𝐟𝐟𝐞𝐫 𝐝𝐞𝐥𝐢𝐯𝐞𝐫𝐚𝐧𝐜𝐞 𝐟𝐫𝐨𝐦 𝐭𝐡𝐞 𝐟𝐢𝐫𝐞 𝐨𝐟 𝐡𝐞𝐥𝐥, 𝐢𝐭 𝐚𝐥𝐬𝐨 𝐫𝐞𝐣𝐞𝐜𝐭𝐬 𝐬𝐨𝐦𝐞 𝐨𝐟 𝐭𝐡𝐞 𝐛𝐚𝐬𝐢𝐜 𝐩𝐫𝐢𝐧𝐜𝐢𝐩𝐥𝐞𝐬 𝐨𝐟 𝐂𝐡𝐫𝐢𝐬𝐭𝐢𝐚𝐧𝐢𝐭𝐲 𝐚𝐧𝐝 𝐬𝐭𝐚𝐭𝐞𝐬 𝐜𝐥𝐞𝐚𝐫𝐥𝐲 𝐭𝐡𝐚𝐭 𝐬𝐚𝐥𝐯𝐚𝐭𝐢𝐨𝐧 𝐢𝐬 𝐚𝐭𝐭𝐚𝐢𝐧𝐞𝐝 𝐨𝐧𝐥𝐲 𝐭𝐡𝐫𝐨𝐮𝐠𝐡 𝐬𝐮𝐛𝐦𝐢𝐬𝐬𝐢𝐨𝐧 𝐭𝐨 𝐭𝐡𝐞 𝐌𝐨𝐬𝐭 𝐌𝐞𝐫𝐜𝐢𝐟𝐮𝐥 𝐆𝐨𝐝:
𝐓𝐡𝐨𝐬𝐞 𝐰𝐡𝐨 𝐫𝐞𝐦𝐞𝐦𝐛𝐞𝐫 𝐆𝐨𝐝 (𝐚𝐥𝐰𝐚𝐲𝐬, 𝐚𝐧𝐝 𝐢𝐧 𝐩𝐫𝐚𝐲𝐞𝐫𝐬) 𝐬𝐭𝐚𝐧𝐝𝐢𝐧𝐠, 𝐬𝐢𝐭𝐭𝐢𝐧𝐠, 𝐚𝐧𝐝 𝐥𝐲𝐢𝐧𝐠 𝐝𝐨𝐰𝐧 𝐨𝐧 𝐭𝐡𝐞𝐢𝐫 𝐬𝐢𝐝𝐞𝐬, 𝐚𝐧𝐝 𝐭𝐡𝐢𝐧𝐤 𝐝𝐞𝐞𝐩𝐥𝐲 𝐚𝐛𝐨𝐮𝐭 𝐭𝐡𝐞 𝐜𝐫𝐞𝐚𝐭𝐢𝐨𝐧 𝐨𝐟 𝐭𝐡𝐞 𝐡𝐞𝐚𝐯𝐞𝐧𝐬 𝐚𝐧𝐝 𝐭𝐡𝐞 𝐞𝐚𝐫𝐭𝐡, (𝐬𝐚𝐲𝐢𝐧𝐠), "𝐎𝐮𝐫 𝐋𝐨𝐫𝐝! 𝐘𝐨𝐮 𝐡𝐚𝐯𝐞 𝐧𝐨𝐭 𝐜𝐫𝐞𝐚𝐭𝐞𝐝 (𝐚𝐥𝐥) 𝐭𝐡𝐢𝐬 𝐰𝐢𝐭𝐡𝐨𝐮𝐭 𝐩𝐮𝐫𝐩𝐨𝐬𝐞, 𝐠𝐥𝐨𝐫𝐲 𝐭𝐨 𝐘𝐨𝐮! (𝐄𝐱𝐚𝐥𝐭𝐞𝐝 𝐚𝐫𝐞 𝐘𝐨𝐮 𝐚𝐛𝐨𝐯𝐞 𝐚𝐥𝐥 𝐭𝐡𝐚𝐭 𝐭𝐡𝐞𝐲 𝐚𝐬𝐬𝐨𝐜𝐢𝐚𝐭𝐞 𝐰𝐢𝐭𝐡 𝐘𝐨𝐮 𝐚𝐬 𝐩𝐚𝐫𝐭𝐧𝐞𝐫𝐬). 𝐆𝐢𝐯𝐞 𝐮𝐬 𝐬𝐚𝐥𝐯𝐚𝐭𝐢𝐨𝐧 𝐟𝐫𝐨𝐦 𝐭𝐡𝐞 𝐭𝐨𝐫𝐦𝐞𝐧𝐭 𝐨𝐟 𝐭𝐡𝐞 𝐅𝐢𝐫𝐞. (𝟑:𝟏𝟗𝟏)
𝐀𝐜𝐜𝐨𝐫𝐝𝐢𝐧𝐠 𝐭𝐨 𝐂𝐡𝐫𝐢𝐬𝐭𝐢𝐚𝐧 𝐝𝐨𝐜𝐭𝐫𝐢𝐧𝐞, 𝐡𝐮𝐦𝐚𝐧𝐤𝐢𝐧𝐝 𝐢𝐬 𝐜𝐨𝐧𝐬𝐢𝐝𝐞𝐫𝐞𝐝 𝐰𝐚𝐲𝐰𝐚𝐫𝐝 𝐚𝐧𝐝 𝐬𝐢𝐧𝐟𝐮𝐥. 𝐓𝐡𝐞 𝐝𝐨𝐜𝐭𝐫𝐢𝐧𝐞 𝐨𝐟 𝐨𝐫𝐢𝐠𝐢𝐧𝐚𝐥 𝐬𝐢𝐧 𝐬𝐭𝐚𝐭𝐞𝐬 𝐭𝐡𝐚𝐭 𝐡𝐮𝐦𝐚𝐧𝐤𝐢𝐧𝐝 𝐢𝐬 𝐛𝐨𝐫𝐧 𝐚𝐥𝐫𝐞𝐚𝐝𝐲 𝐭𝐚𝐢𝐧𝐭𝐞𝐝 𝐛𝐲 𝐭𝐡𝐞 𝐬𝐢𝐧 𝐨𝐟 𝐀𝐝𝐚𝐦 𝐚𝐧𝐝 𝐭𝐡𝐞𝐫𝐞𝐟𝐨𝐫𝐞 𝐬𝐞𝐩𝐚𝐫𝐚𝐭𝐞𝐝 𝐟𝐫𝐨𝐦 𝐆𝐨𝐝, 𝐚𝐧𝐝 𝐢𝐧 𝐧𝐞𝐞𝐝 𝐨𝐟 𝐚 𝐫𝐞𝐝𝐞𝐞𝐦𝐞𝐫.
𝐈𝐬𝐥𝐚𝐦 𝐨𝐧 𝐭𝐡𝐞 𝐨𝐭𝐡𝐞𝐫 𝐡𝐚𝐧𝐝 𝐨𝐮𝐭 𝐫𝐢𝐠𝐡𝐭𝐥𝐲 𝐫𝐞𝐣𝐞𝐜𝐭𝐬 𝐭𝐡𝐞 𝐂𝐡𝐫𝐢𝐬𝐭𝐢𝐚𝐧 𝐜𝐨𝐧𝐜𝐞𝐩𝐭 𝐨𝐟 𝐨𝐫𝐢𝐠𝐢𝐧𝐚𝐥 𝐬𝐢𝐧 𝐚𝐧𝐝 𝐭𝐡𝐞 𝐧𝐨𝐭𝐢𝐨𝐧 𝐭𝐡𝐚𝐭 𝐡𝐮𝐦𝐚𝐧𝐤𝐢𝐧𝐝 𝐢𝐬 𝐛𝐨𝐫𝐧 𝐬𝐢𝐧𝐟𝐮𝐥.
𝐓𝐡𝐞 𝐢𝐝𝐞𝐚 𝐭𝐡𝐚𝐭 𝐢𝐧𝐧𝐨𝐜𝐞𝐧𝐭 𝐛𝐚𝐛𝐢𝐞𝐬 𝐨𝐫 𝐜𝐡𝐢𝐥𝐝𝐫𝐞𝐧 𝐚𝐫𝐞 𝐬𝐢𝐧𝐟𝐮𝐥 𝐬𝐨𝐮𝐧𝐝𝐬 𝐜𝐨𝐦𝐩𝐥𝐞𝐭𝐞𝐥𝐲 𝐚𝐛𝐬𝐮𝐫𝐝 𝐭𝐨 𝐚 𝐛𝐞𝐥𝐢𝐞𝐯𝐞𝐫 𝐰𝐡𝐨 𝐤𝐧𝐨𝐰𝐬 𝐭𝐡𝐚𝐭 𝐈𝐬𝐥𝐚𝐦 𝐢𝐬 𝐚𝐛𝐨𝐮𝐭 𝐨𝐫𝐢𝐠𝐢𝐧𝐚𝐥 𝐟𝐨𝐫𝐠𝐢𝐯𝐞𝐧𝐞𝐬𝐬 𝐧𝐨𝐭 𝐨𝐫𝐢𝐠𝐢𝐧𝐚𝐥 𝐬𝐢𝐧.
𝐇𝐮𝐦𝐚𝐧𝐤𝐢𝐧𝐝, 𝐚𝐜𝐜𝐨𝐫𝐝𝐢𝐧𝐠 𝐭𝐨 𝐈𝐬𝐥𝐚𝐦, 𝐢𝐬 𝐛𝐨𝐫𝐧 𝐢𝐧 𝐚 𝐬𝐭𝐚𝐭𝐞 𝐨𝐟 𝐩𝐮𝐫𝐢𝐭𝐲, 𝐰𝐢𝐭𝐡𝐨𝐮𝐭 𝐬𝐢𝐧 𝐚𝐧𝐝 𝐧𝐚𝐭𝐮𝐫𝐚𝐥𝐥𝐲 𝐢𝐧𝐜𝐥𝐢𝐧𝐞𝐝 𝐭𝐨 𝐰𝐨𝐫𝐬𝐡𝐢𝐩 𝐚𝐧𝐝 𝐩𝐫𝐚𝐢𝐬𝐞 𝐆𝐨𝐝. 𝐇𝐨𝐰𝐞𝐯𝐞𝐫, 𝐡𝐮𝐦𝐚𝐧 𝐛𝐞𝐢𝐧𝐠𝐬 𝐚𝐫𝐞 𝐚𝐥𝐬𝐨 𝐠𝐢𝐯𝐞𝐧 𝐟𝐫𝐞𝐞 𝐰𝐢𝐥𝐥 𝐚𝐧𝐝 𝐚𝐫𝐞 𝐭𝐡𝐮𝐬 𝐜𝐚𝐩𝐚𝐛𝐥𝐞 𝐨𝐟 𝐦𝐚𝐤𝐢𝐧𝐠 𝐦𝐢𝐬𝐭𝐚𝐤𝐞𝐬 𝐚𝐧𝐝 𝐜𝐨𝐦𝐦𝐢𝐭𝐭𝐢𝐧𝐠 𝐬𝐢𝐧𝐬; 𝐭𝐡𝐞𝐲 𝐚𝐫𝐞 𝐞𝐯𝐞𝐧 𝐜𝐚𝐩𝐚𝐛𝐥𝐞 𝐨𝐟 𝐜𝐨𝐦𝐦𝐢𝐭𝐭𝐢𝐧𝐠 𝐠𝐫𝐞𝐚𝐭 𝐞𝐯𝐢𝐥.
𝐖𝐡𝐞𝐧𝐞𝐯𝐞𝐫 𝐚 𝐩𝐞𝐫𝐬𝐨𝐧 𝐜𝐨𝐦𝐦𝐢𝐭𝐬 𝐚 𝐬𝐢𝐧, 𝐡𝐞 𝐚𝐥𝐨𝐧𝐞 𝐢𝐬 𝐫𝐞𝐬𝐩𝐨𝐧𝐬𝐢𝐛𝐥𝐞 𝐟𝐨𝐫 𝐭𝐡𝐚𝐭 𝐬𝐢𝐧. 𝐄𝐯𝐞𝐫𝐲 𝐩𝐞𝐫𝐬𝐨𝐧 𝐢𝐬 𝐫𝐞𝐬𝐩𝐨𝐧𝐬𝐢𝐛𝐥𝐞 𝐟𝐨𝐫 𝐡𝐢𝐬 𝐨𝐫 𝐡𝐞𝐫 𝐨𝐰𝐧 𝐚𝐜𝐭𝐢𝐨𝐧𝐬. 𝐂𝐨𝐧𝐬𝐞𝐪𝐮𝐞𝐧𝐭𝐥𝐲, 𝐧𝐨 𝐡𝐮𝐦𝐚𝐧 𝐛𝐞𝐢𝐧𝐠 𝐰𝐡𝐨 𝐡𝐚𝐬 𝐞𝐯𝐞𝐫 𝐥𝐢𝐯𝐞𝐝 𝐢𝐬 𝐫𝐞𝐬𝐩𝐨𝐧𝐬𝐢𝐛𝐥𝐞 𝐟𝐨𝐫 𝐭𝐡𝐞 𝐦𝐢𝐬𝐭𝐚𝐤𝐞𝐬 𝐦𝐚𝐝𝐞 𝐛𝐲 𝐀𝐝𝐚𝐦 𝐚𝐧𝐝 𝐄𝐯𝐞:
𝐀𝐧𝐝 𝐧𝐨 𝐛𝐞𝐚𝐫𝐞𝐫 𝐨𝐟 𝐛𝐮𝐫𝐝𝐞𝐧𝐬 𝐬𝐡𝐚𝐥𝐥 𝐛𝐞𝐚𝐫 𝐚𝐧𝐨𝐭𝐡𝐞𝐫'𝐬 𝐛𝐮𝐫𝐝𝐞𝐧. (𝟑𝟓:𝟏𝟖)
𝐀𝐝𝐚𝐦 𝐚𝐧𝐝 𝐄𝐯𝐞 𝐦𝐚𝐝𝐞 𝐚 𝐦𝐢𝐬𝐭𝐚𝐤𝐞, 𝐭𝐡𝐞𝐲 𝐫𝐞𝐩𝐞𝐧𝐭𝐞𝐝 𝐬𝐢𝐧𝐜𝐞𝐫𝐞𝐥𝐲, 𝐚𝐧𝐝 𝐆𝐨𝐝 𝐢𝐧 𝐇𝐢𝐬 𝐢𝐧𝐟𝐢𝐧𝐢𝐭𝐞 𝐰𝐢𝐬𝐝𝐨𝐦 𝐟𝐨𝐫𝐠𝐚𝐯𝐞 𝐭𝐡𝐞𝐦. 𝐇𝐮𝐦𝐚𝐧𝐤𝐢𝐧𝐝 𝐢𝐬 𝐧𝐨𝐭 𝐝𝐨𝐨𝐦𝐞𝐝 𝐭𝐨 𝐛𝐞 𝐩𝐮𝐧𝐢𝐬𝐡𝐞𝐝, 𝐠𝐞𝐧𝐞𝐫𝐚𝐭𝐢𝐨𝐧 𝐚𝐟𝐭𝐞𝐫 𝐠𝐞𝐧𝐞𝐫𝐚𝐭𝐢𝐨𝐧. 𝐓𝐡𝐞 𝐬𝐢𝐧𝐬 𝐨𝐟 𝐭𝐡𝐞 𝐟𝐚𝐭𝐡𝐞𝐫 𝐚𝐫𝐞 𝐧𝐨𝐭 𝐯𝐢𝐬𝐢𝐭𝐞𝐝 𝐮𝐩𝐨𝐧 𝐭𝐡𝐞 𝐬𝐨𝐧𝐬.
𝐓𝐡𝐞𝐧 𝐭𝐡𝐞𝐲 𝐛𝐨𝐭𝐡 𝐚𝐭𝐞 𝐨𝐟 𝐭𝐡𝐚𝐭 𝐭𝐫𝐞𝐞, 𝐚𝐧𝐝 𝐬𝐨 𝐭𝐡𝐞𝐢𝐫 𝐩𝐫𝐢𝐯𝐚𝐭𝐞 𝐩𝐚𝐫𝐭𝐬 𝐚𝐩𝐩𝐞𝐚𝐫𝐞𝐝 𝐭𝐨 𝐭𝐡𝐞𝐦, 𝐚𝐧𝐝 𝐭𝐡𝐞𝐲 𝐛𝐞𝐠𝐚𝐧 𝐭𝐨 𝐬𝐭𝐢𝐜𝐤 𝐨𝐧 𝐭𝐡𝐞𝐦𝐬𝐞𝐥𝐯𝐞𝐬 𝐭𝐡𝐞 𝐥𝐞𝐚𝐯𝐞𝐬 𝐟𝐫𝐨𝐦 𝐏𝐚𝐫𝐚𝐝𝐢𝐬𝐞 𝐟𝐨𝐫 𝐭𝐡𝐞𝐢𝐫 𝐜𝐨𝐯𝐞𝐫𝐢𝐧𝐠. 𝐓𝐡𝐮𝐬 𝐝𝐢𝐝 𝐀𝐝𝐚𝐦 𝐝𝐢𝐬𝐨𝐛𝐞𝐲 𝐡𝐢𝐬 𝐋𝐨𝐫𝐝, 𝐬𝐨 𝐡𝐞 𝐰𝐞𝐧𝐭 𝐚𝐬𝐭𝐫𝐚𝐲. 𝐓𝐡𝐞𝐧 𝐡𝐢𝐬 𝐋𝐨𝐫𝐝 𝐜𝐡𝐨𝐬𝐞 𝐡𝐢𝐦, 𝐚𝐧𝐝 𝐭𝐮𝐫𝐧𝐞𝐝 𝐭𝐨 𝐡𝐢𝐦 𝐰𝐢𝐭𝐡 𝐟𝐨𝐫𝐠𝐢𝐯𝐞𝐧𝐞𝐬𝐬 𝐚𝐧𝐝 𝐠𝐚𝐯𝐞 𝐡𝐢𝐦 𝐠𝐮𝐢𝐝𝐚𝐧𝐜𝐞. (𝟐𝟎:𝟏𝟐𝟏-𝟐𝟐)
𝐓𝐡𝐞 𝐖𝐚𝐲 𝐎𝐮𝐭
𝐀𝐛𝐨𝐯𝐞 𝐚𝐥𝐥 𝐈𝐬𝐥𝐚𝐦 𝐭𝐞𝐚𝐜𝐡𝐞𝐬 𝐮𝐬 𝐭𝐡𝐚𝐭 𝐆𝐨𝐝 𝐢𝐬 𝐭𝐡𝐞 𝐦𝐨𝐬𝐭 𝐟𝐨𝐫𝐠𝐢𝐯𝐢𝐧𝐠, 𝐚𝐧𝐝 𝐰𝐢𝐥𝐥 𝐠𝐨 𝐨𝐧 𝐟𝐨𝐫𝐠𝐢𝐯𝐢𝐧𝐠, 𝐫𝐞𝐩𝐞𝐚𝐭𝐞𝐝𝐥𝐲. 𝐏𝐚𝐫𝐭 𝐨𝐟 𝐛𝐞𝐢𝐧𝐠 𝐡𝐮𝐦𝐚𝐧 𝐢𝐬 𝐦𝐚𝐤𝐢𝐧𝐠 𝐦𝐢𝐬𝐭𝐚𝐤𝐞𝐬. 𝐒𝐨𝐦𝐞𝐭𝐢𝐦𝐞𝐬 𝐦𝐢𝐬𝐭𝐚𝐤𝐞𝐬 𝐚𝐫𝐞 𝐦𝐚𝐝𝐞 𝐰𝐢𝐭𝐡𝐨𝐮𝐭 𝐝𝐞𝐥𝐢𝐛𝐞𝐫𝐚𝐭𝐢𝐨𝐧 𝐨𝐫 𝐚 𝐛𝐚𝐝 𝐢𝐧𝐭𝐞𝐧𝐭𝐢𝐨𝐧, 𝐛𝐮𝐭 𝐬𝐨𝐦𝐞𝐭𝐢𝐦𝐞𝐬 𝐰𝐞 𝐤𝐧𝐨𝐰𝐢𝐧𝐠𝐥𝐲 𝐚𝐧𝐝 𝐝𝐞𝐥𝐢𝐛𝐞𝐫𝐚𝐭𝐞𝐥𝐲 𝐬𝐢𝐧 𝐚𝐧𝐝 𝐝𝐨 𝐰𝐫𝐨𝐧𝐠 𝐭𝐨 𝐨𝐭𝐡𝐞𝐫𝐬. 𝐓𝐡𝐞𝐫𝐞𝐟𝐨𝐫𝐞 𝐚𝐬 𝐡𝐮𝐦𝐚𝐧 𝐛𝐞𝐢𝐧𝐠𝐬, 𝐰𝐞 𝐚𝐫𝐞 𝐜𝐨𝐧𝐬𝐭𝐚𝐧𝐭𝐥𝐲 𝐢𝐧 𝐧𝐞𝐞𝐝 𝐨𝐟 𝐟𝐨𝐫𝐠𝐢𝐯𝐞𝐧𝐞𝐬𝐬.
𝐓𝐡𝐞 𝐥𝐢𝐟𝐞 𝐨𝐟 𝐭𝐡𝐢𝐬 𝐰𝐨𝐫𝐥𝐝 𝐢𝐬 𝐟𝐫𝐚𝐮𝐠𝐡𝐭 𝐰𝐢𝐭𝐡 𝐭𝐫𝐢𝐚𝐥𝐬 𝐚𝐧𝐝 𝐭𝐫𝐢𝐛𝐮𝐥𝐚𝐭𝐢𝐨𝐧𝐬; 𝐡𝐨𝐰𝐞𝐯𝐞𝐫, 𝐆𝐨𝐝 𝐝𝐢𝐝 𝐧𝐨𝐭 𝐚𝐛𝐚𝐧𝐝𝐨𝐧 𝐡𝐮𝐦𝐚𝐧𝐤𝐢𝐧𝐝 𝐭𝐨 𝐭𝐡𝐞𝐬𝐞 𝐭𝐞𝐬𝐭𝐬. 𝐆𝐨𝐝 𝐞𝐪𝐮𝐢𝐩𝐩𝐞𝐝 𝐡𝐮𝐦𝐚𝐧𝐤𝐢𝐧𝐝 𝐰𝐢𝐭𝐡 𝐚𝐧 𝐢𝐧𝐭𝐞𝐥𝐥𝐞𝐜𝐭 𝐚𝐧𝐝 𝐭𝐡𝐞 𝐚𝐛𝐢𝐥𝐢𝐭𝐲 𝐭𝐨 𝐦𝐚𝐤𝐞 𝐜𝐡𝐨𝐢𝐜𝐞𝐬 𝐚𝐧𝐝 𝐝𝐞𝐜𝐢𝐬𝐢𝐨𝐧𝐬.
𝐆𝐨𝐝 𝐚𝐥𝐬𝐨 𝐠𝐚𝐯𝐞 𝐮𝐬 𝐰𝐨𝐫𝐝𝐬 𝐨𝐟 𝐠𝐮𝐢𝐝𝐚𝐧𝐜𝐞. 𝐀𝐬 𝐨𝐮𝐫 𝐜𝐫𝐞𝐚𝐭𝐨𝐫, 𝐇𝐞 𝐢𝐬 𝐰𝐞𝐥𝐥 𝐚𝐰𝐚𝐫𝐞 𝐨𝐟 𝐨𝐮𝐫 𝐧𝐚𝐭𝐮𝐫𝐞 𝐚𝐧𝐝 𝐞𝐚𝐠𝐞𝐫 𝐭𝐨 𝐠𝐮𝐢𝐝𝐞 𝐮𝐬 𝐨𝐧 𝐭𝐡𝐞 𝐬𝐭𝐫𝐚𝐢𝐠𝐡𝐭 𝐩𝐚𝐭𝐡 𝐭𝐡𝐚𝐭 𝐥𝐞𝐚𝐝𝐬 𝐭𝐨 𝐞𝐭𝐞𝐫𝐧𝐚𝐥 𝐛𝐥𝐢𝐬𝐬.
𝐓𝐡𝐞 𝐐𝐮𝐫𝐚𝐧 𝐢𝐬 𝐆𝐨𝐝'𝐬 𝐟𝐢𝐧𝐚𝐥 𝐫𝐞𝐯𝐞𝐥𝐚𝐭𝐢𝐨𝐧 𝐚𝐧𝐝 𝐢𝐭 𝐢𝐬 𝐚𝐩𝐩𝐥𝐢𝐜𝐚𝐛𝐥𝐞 𝐟𝐨𝐫 𝐚𝐥𝐥 𝐨𝐟 𝐡𝐮𝐦𝐚𝐧𝐤𝐢𝐧𝐝; 𝐚𝐥𝐥 𝐩𝐞𝐨𝐩𝐥𝐞, 𝐚𝐥𝐥 𝐩𝐥𝐚𝐜𝐞𝐬, 𝐚𝐥𝐥 𝐭𝐢𝐦𝐞𝐬. 𝐓𝐡𝐫𝐨𝐮𝐠𝐡𝐨𝐮𝐭 𝐭𝐡𝐞 𝐐𝐮𝐫𝐚𝐧 𝐆𝐨𝐝 𝐜𝐨𝐧𝐭𝐢𝐧𝐮𝐚𝐥𝐥𝐲 𝐚𝐬𝐤𝐬 𝐮𝐬 𝐭𝐨 𝐭𝐮𝐫𝐧 𝐭𝐨 𝐇𝐢𝐦 𝐢𝐧 𝐫𝐞𝐩𝐞𝐧𝐭𝐚𝐧𝐜𝐞 𝐚𝐧𝐝 𝐚𝐬𝐤 𝐟𝐨𝐫 𝐇𝐢𝐬 𝐟𝐨𝐫𝐠𝐢𝐯𝐞𝐧𝐞𝐬𝐬. 𝐓𝐡𝐢𝐬 𝐢𝐬 𝐭𝐡𝐞 𝐫𝐨𝐚𝐝 𝐭𝐨 𝐬𝐚𝐥𝐯𝐚𝐭𝐢𝐨𝐧; 𝐨𝐮𝐫 𝐫𝐞𝐬𝐜𝐮𝐞 𝐟𝐫𝐨𝐦 𝐝𝐞𝐬𝐭𝐫𝐮𝐜𝐭𝐢𝐨𝐧.
𝐀𝐧𝐝 𝐰𝐡𝐨𝐞𝐯𝐞𝐫 𝐝𝐨𝐞𝐬 𝐞𝐯𝐢𝐥 𝐨𝐫 𝐰𝐫𝐨𝐧𝐠𝐬 𝐡𝐢𝐦𝐬𝐞𝐥𝐟 𝐛𝐮𝐭 𝐚𝐟𝐭𝐞𝐫𝐰𝐚𝐫𝐝𝐬 𝐬𝐞𝐞𝐤𝐬 𝐆𝐨𝐝'𝐬 𝐟𝐨𝐫𝐠𝐢𝐯𝐞𝐧𝐞𝐬𝐬, 𝐡𝐞 𝐰𝐢𝐥𝐥 𝐟𝐢𝐧𝐝 𝐆𝐨𝐝 𝐎𝐟𝐭 𝐅𝐨𝐫𝐠𝐢𝐯𝐢𝐧𝐠, 𝐌𝐨𝐬𝐭 𝐌𝐞𝐫𝐜𝐢𝐟𝐮𝐥. (𝟒:𝟏𝟎)
𝐀𝐧𝐝 𝐎 𝐦𝐲 𝐩𝐞𝐨𝐩𝐥𝐞! 𝐀𝐬𝐤 𝐟𝐨𝐫𝐠𝐢𝐯𝐞𝐧𝐞𝐬𝐬 𝐨𝐟 𝐲𝐨𝐮𝐫 𝐋𝐨𝐫𝐝 𝐚𝐧𝐝 𝐭𝐡𝐞𝐧 𝐫𝐞𝐩𝐞𝐧𝐭 𝐭𝐨 𝐇𝐢𝐦, 𝐇𝐞 𝐰𝐢𝐥𝐥 𝐬𝐞𝐧𝐝 𝐲𝐨𝐮 (𝐟𝐫𝐨𝐦 𝐭𝐡𝐞 𝐬𝐤𝐲) 𝐚𝐛𝐮𝐧𝐝𝐚𝐧𝐭 𝐫𝐚𝐢𝐧, 𝐚𝐧𝐝 𝐚𝐝𝐝 𝐬𝐭𝐫𝐞𝐧𝐠𝐭𝐡 𝐭𝐨 𝐲𝐨𝐮𝐫 𝐬𝐭𝐫𝐞𝐧𝐠𝐭𝐡, 𝐬𝐨 𝐝𝐨 𝐧𝐨𝐭 𝐭𝐮𝐫𝐧 𝐚𝐰𝐚𝐲 𝐚𝐬 𝐜𝐫𝐢𝐦𝐢𝐧𝐚𝐥𝐬, 𝐝𝐢𝐬𝐛𝐞𝐥𝐢𝐞𝐯𝐞𝐫𝐬 𝐢𝐧 𝐭𝐡𝐞 𝐎𝐧𝐞𝐧𝐞𝐬𝐬 𝐨𝐟 𝐆𝐨𝐝. (𝟏𝟏:𝟓𝟐)
𝐒𝐚𝐲: '𝐎 𝐌𝐲 𝐬𝐥𝐚𝐯𝐞𝐬 𝐰𝐡𝐨 𝐡𝐚𝐯𝐞 𝐭𝐫𝐚𝐧𝐬𝐠𝐫𝐞𝐬𝐬𝐞𝐝 𝐚𝐠𝐚𝐢𝐧𝐬𝐭 𝐭𝐡𝐞𝐦𝐬𝐞𝐥𝐯𝐞𝐬 (𝐛𝐲 𝐜𝐨𝐦𝐦𝐢𝐭𝐭𝐢𝐧𝐠 𝐞𝐯𝐢𝐥 𝐝𝐞𝐞𝐝𝐬 𝐚𝐧𝐝 𝐬𝐢𝐧𝐬)! 𝐃𝐞𝐬𝐩𝐚𝐢𝐫 𝐧𝐨𝐭 𝐨𝐟 𝐭𝐡𝐞 𝐌𝐞𝐫𝐜𝐲 𝐨𝐟 𝐆𝐨𝐝, 𝐢𝐧𝐝𝐞𝐞𝐝 𝐆𝐨𝐝 𝐟𝐨𝐫𝐠𝐢𝐯𝐞𝐬 𝐚𝐥𝐥 𝐬𝐢𝐧𝐬. 𝐓𝐫𝐮𝐥𝐲, 𝐇𝐞 𝐢𝐬 𝐎𝐟𝐭-𝐅𝐨𝐫𝐠𝐢𝐯𝐢𝐧𝐠, 𝐌𝐨𝐬𝐭 𝐌𝐞𝐫𝐜𝐢𝐟𝐮𝐥.' (𝟑𝟗:𝟓𝟑)
𝐍𝐨𝐭 𝐨𝐧𝐥𝐲 𝐚 𝐛𝐨𝐨𝐤 𝐨𝐟 𝐠𝐮𝐢𝐝𝐚𝐧𝐜𝐞, 𝐭𝐡𝐞 𝐐𝐮𝐫𝐚𝐧 𝐢𝐬 𝐚 𝐛𝐨𝐨𝐤 𝐨𝐟 𝐡𝐨𝐩𝐞. 𝐈𝐧 𝐢𝐭 𝐆𝐨𝐝'𝐬 𝐥𝐨𝐯𝐞, 𝐦𝐞𝐫𝐜𝐲 𝐚𝐧𝐝 𝐟𝐨𝐫𝐠𝐢𝐯𝐞𝐧𝐞𝐬𝐬 𝐚𝐫𝐞 𝐨𝐛𝐯𝐢𝐨𝐮𝐬 𝐚𝐧𝐝 𝐭𝐡𝐮𝐬 𝐡𝐮𝐦𝐚𝐧𝐤𝐢𝐧𝐝 𝐢𝐬 𝐫𝐞𝐦𝐢𝐧𝐝𝐞𝐝 𝐧𝐨𝐭 𝐭𝐨 𝐠𝐢𝐯𝐞 𝐢𝐧 𝐭𝐨 𝐝𝐞𝐬𝐩𝐚𝐢𝐫. 𝐍𝐨 𝐦𝐚𝐭𝐭𝐞𝐫 𝐰𝐡𝐚𝐭 𝐬𝐢𝐧𝐬 𝐚 𝐩𝐞𝐫𝐬𝐨𝐧 𝐦𝐚𝐲 𝐡𝐚𝐯𝐞 𝐜𝐨𝐦𝐦𝐢𝐭𝐭𝐞𝐝 𝐢𝐟 𝐡𝐞 𝐫𝐞𝐬𝐨𝐥𝐮𝐭𝐞𝐥𝐲 𝐭𝐮𝐫𝐧𝐬 𝐭𝐨 𝐆𝐨𝐝, 𝐬𝐞𝐞𝐤𝐢𝐧𝐠 𝐟𝐨𝐫𝐠𝐢𝐯𝐞𝐧𝐞𝐬𝐬 𝐡𝐢𝐬 𝐬𝐚𝐥𝐯𝐚𝐭𝐢𝐨𝐧 𝐢𝐬 𝐚𝐬𝐬𝐮𝐫𝐞𝐝.
𝐏𝐫𝐨𝐩𝐡𝐞𝐭 𝐌𝐮𝐡𝐚𝐦𝐦𝐚𝐝 (𝐩𝐞𝐚𝐜𝐞 𝐛𝐞 𝐮𝐩𝐨𝐧 𝐡𝐢𝐦) 𝐝𝐞𝐬𝐜𝐫𝐢𝐛𝐞𝐝 𝐬𝐢𝐧 𝐚𝐬 𝐛𝐥𝐚𝐜𝐤 𝐬𝐩𝐨𝐭𝐬 𝐜𝐨𝐯𝐞𝐫𝐢𝐧𝐠 𝐭𝐡𝐞 𝐡𝐞𝐚𝐫𝐭. 𝐇𝐞 𝐬𝐚𝐢𝐝:
𝐈𝐧𝐝𝐞𝐞𝐝 𝐢𝐟 𝐚 𝐛𝐞𝐥𝐢𝐞𝐯𝐞𝐫 𝐬𝐢𝐧𝐬, 𝐚 𝐛𝐥𝐚𝐜𝐤 𝐬𝐩𝐨𝐭 𝐜𝐨𝐯𝐞𝐫𝐬 𝐡𝐢𝐬 𝐡𝐞𝐚𝐫𝐭. 𝐈𝐟 𝐡𝐞 𝐫𝐞𝐩𝐞𝐧𝐭𝐬, 𝐬𝐭𝐨𝐩𝐬 𝐭𝐡𝐞 𝐬𝐢𝐧, 𝐚𝐧𝐝 𝐬𝐞𝐞𝐤𝐬 𝐟𝐨𝐫𝐠𝐢𝐯𝐞𝐧𝐞𝐬𝐬 𝐟𝐨𝐫 𝐢𝐭, 𝐡𝐢𝐬 𝐡𝐞𝐚𝐫𝐭 𝐛𝐞𝐜𝐨𝐦𝐞𝐬 𝐜𝐥𝐞𝐚𝐧 𝐚𝐠𝐚𝐢𝐧. 𝐈𝐟 𝐡𝐞 𝐩𝐞𝐫𝐬𝐢𝐬𝐭𝐬 (𝐢𝐧𝐬𝐭𝐞𝐚𝐝 𝐨𝐟 𝐫𝐞𝐩𝐞𝐧𝐭𝐢𝐧𝐠), 𝐢𝐭 𝐢𝐧𝐜𝐫𝐞𝐚𝐬𝐞𝐬 𝐮𝐧𝐭𝐢𝐥 𝐢𝐭 𝐜𝐨𝐯𝐞𝐫𝐬 𝐡𝐢𝐬 𝐡𝐞𝐚𝐫𝐭… (𝐈𝐛𝐧 𝐌𝐚𝐣𝐚𝐡, 𝟒𝟐𝟒𝟒)
𝐀𝐥𝐥𝐚𝐡 𝐊𝐧𝐨𝐰𝐬 𝐁𝐞𝐬𝐭.
Does Quran (2:62) say that even Non-Muslims will be successful in the hereafter?
Does the Glorious Qur'an state that non-Muslims are safe from punishment on Judgement Day as per chapter the Cow (2:62)?
Are Muslims Guaranteed Paradise?