𝐐𝐮𝐞𝐬𝐭𝐢𝐨𝐧 𝐟𝐫𝐨𝐦 𝐚𝐧 𝐀𝐭𝐡𝐞𝐢𝐬𝐭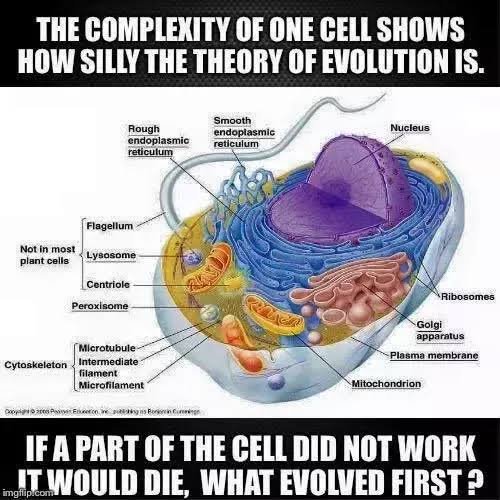 Mohamad Mostafa Nassar
Twitter:@NassarMohamadMR
"𝐈𝐧 𝐭𝐡𝐞 𝐍𝐚𝐦𝐞 𝐨𝐟 𝐀𝐥𝐥𝐚𝐡, 𝐭𝐡𝐞 𝐌𝐨𝐬𝐭 𝐁𝐞𝐧𝐞𝐟𝐢𝐜𝐞𝐧𝐭, 𝐭𝐡𝐞 𝐌𝐨𝐬𝐭 𝐌𝐞𝐫𝐜𝐢𝐟𝐮𝐥. 𝐀𝐥𝐥 𝐭𝐡𝐞 𝐩𝐫𝐚𝐢𝐬𝐞𝐬 𝐚𝐧𝐝 𝐭𝐡𝐚𝐧𝐤𝐬 𝐛𝐞 𝐭𝐨 𝐀𝐥𝐥𝐚𝐡
𝐐𝐮𝐞𝐬𝐭𝐢𝐨𝐧 𝐟𝐫𝐨𝐦 𝐚𝐧 𝐚𝐭𝐡𝐞𝐢𝐬𝐭: –
𝐇𝐨𝐰 𝐜𝐚𝐧 𝐚𝐧𝐲𝐭𝐡𝐢𝐧𝐠 𝐝𝐞𝐫𝐢𝐯𝐞𝐝 𝐟𝐫𝐨𝐦 𝐚𝐫𝐛𝐢𝐭𝐫𝐚𝐫𝐲 𝐚𝐧𝐝 𝐬𝐮𝐛𝐣𝐞𝐜𝐭𝐢𝐯𝐞 𝐢𝐧𝐭𝐞𝐫𝐩𝐫𝐞𝐭𝐚𝐭𝐢𝐨𝐧𝐬/ 𝐞𝐱𝐭𝐫𝐚𝐩𝐨𝐥𝐚𝐭𝐢𝐨𝐧𝐬 𝐞𝐯𝐞𝐫 𝐛𝐞 '𝐭𝐫𝐮𝐞'?
𝐀𝐧𝐬𝐰𝐞𝐫:
𝐖𝐢𝐭𝐡 𝐀𝐥𝐥𝐚𝐡'𝐬 𝐠𝐮𝐢𝐝𝐚𝐧𝐜𝐞 𝐚𝐧𝐝 𝐡𝐞𝐥𝐩 𝐈 𝐬𝐭𝐚𝐫𝐭, 𝐟𝐢𝐫𝐬𝐭, 𝐭𝐨 𝐚𝐧𝐬𝐰𝐞𝐫 𝐭𝐡𝐢𝐬 𝐪𝐮𝐞𝐬𝐭𝐢𝐨𝐧, 𝐨𝐧𝐞 𝐧𝐞𝐞𝐝𝐬 𝐭𝐨 𝐮𝐧𝐝𝐞𝐫𝐬𝐭𝐚𝐧𝐝 𝐭𝐡𝐞 𝐪𝐮𝐞𝐬𝐭𝐢𝐨𝐧, 𝐭𝐡𝐞 𝐪𝐮𝐞𝐬𝐭𝐢𝐨𝐧 𝐡𝐚𝐬 𝐛𝐞𝐞𝐧 𝐥𝐢𝐧𝐠𝐮𝐢𝐬𝐭𝐢𝐜𝐚𝐥𝐥𝐲 𝐬𝐭𝐫𝐮𝐜𝐭𝐮𝐫𝐞𝐝 𝐭𝐨 𝐦𝐚𝐤𝐞 𝐢𝐭 𝐚𝐩𝐩𝐞𝐚𝐫 𝐚𝐬 𝐢𝐭 𝐢𝐬 𝐚 𝐜𝐨𝐦𝐩𝐥𝐞𝐱 𝐨𝐧𝐞. 𝐓𝐨 𝐚𝐧𝐬𝐰𝐞𝐫 𝐭𝐡𝐢𝐬 𝐪𝐮𝐞𝐬𝐭𝐢𝐨𝐧, 𝐈 𝐦𝐮𝐬𝐭 𝐝𝐢𝐬𝐦𝐚𝐧𝐭𝐥𝐞 𝐭𝐡𝐞 𝐪𝐮𝐞𝐬𝐭𝐢𝐨𝐧. 𝐈𝐧 𝐨𝐭𝐡𝐞𝐫 𝐰𝐨𝐫𝐝𝐬, 𝐈 𝐚𝐦 𝐠𝐨𝐢𝐧𝐠 𝐭𝐨 𝐛𝐫𝐞𝐚𝐤 𝐝𝐨𝐰𝐧 𝐭𝐡𝐞 𝐦𝐞𝐚𝐧𝐢𝐧𝐠 𝐨𝐟 𝐭𝐡𝐞 𝐪𝐮𝐞𝐬𝐭𝐢𝐨𝐧 𝐢𝐧𝐭𝐨 𝐬𝐢𝐦𝐩𝐥𝐞 𝐰𝐨𝐫𝐝𝐬.
𝐌𝐞𝐚𝐧𝐢𝐧𝐠𝐬 𝐨𝐟 𝐭𝐡𝐞 𝐰𝐨𝐫𝐝𝐬 𝐭𝐡𝐞 𝐪𝐮𝐞𝐬𝐭𝐢𝐨𝐧 𝐜𝐨𝐧𝐬𝐢𝐬𝐭 𝐨𝐟: –
· 𝐀𝐫𝐛𝐢𝐭𝐫𝐚𝐫𝐲 = 𝐑𝐚𝐧𝐝𝐨𝐦.
· 𝐒𝐮𝐛𝐣𝐞𝐜𝐭𝐢𝐯𝐞 𝐈𝐧𝐭𝐞𝐫𝐩𝐫𝐞𝐭𝐚𝐭𝐢𝐨𝐧𝐬 = 𝐈𝐧𝐭𝐞𝐫𝐩𝐫𝐞𝐭𝐚𝐭𝐢𝐨𝐧𝐬 𝐍𝐨𝐭 𝐢𝐧𝐝𝐞𝐩𝐞𝐧𝐝𝐞𝐧𝐭𝐥𝐲 𝐯𝐞𝐫𝐢𝐟𝐢𝐞𝐝 𝐛𝐲 𝐒𝐜𝐢𝐞𝐧𝐜𝐞 𝐨𝐫 𝐰𝐞𝐥𝐥-𝐤𝐧𝐨𝐰𝐧 𝐯𝐞𝐫𝐢𝐟𝐢𝐚𝐛𝐥𝐞 𝐟𝐚𝐜𝐭𝐬.
· 𝐄𝐱𝐭𝐫𝐚𝐩𝐨𝐥𝐚𝐭𝐢𝐨𝐧𝐬 = 𝐩𝐫𝐞𝐝𝐢𝐜𝐭𝐢𝐨𝐧𝐬, 𝐚𝐧𝐚𝐥𝐲𝐬𝐢𝐬 𝐨𝐫 𝐚𝐬𝐬𝐮𝐦𝐩𝐭𝐢𝐨𝐧𝐬 𝐛𝐚𝐬𝐞𝐝 𝐨𝐧 𝐩𝐫𝐞𝐯𝐢𝐨𝐮𝐬 𝐞𝐱𝐩𝐞𝐫𝐢𝐞𝐧𝐜𝐞 𝐨𝐫 𝐩𝐫𝐞𝐯𝐢𝐨𝐮𝐬 𝐤𝐧𝐨𝐰𝐥𝐞𝐝𝐠𝐞 𝐭𝐨 𝐛𝐞 𝐮𝐬𝐞𝐝 𝐭𝐨 𝐫𝐞𝐚𝐜𝐡 𝐚 𝐝𝐞𝐜𝐢𝐬𝐢𝐨𝐧 𝐚𝐛𝐨𝐮𝐭 𝐬𝐨𝐦𝐞𝐭𝐡𝐢𝐧𝐠 𝐬𝐢𝐦𝐢𝐥𝐚𝐫 𝐢𝐧 𝐭𝐡𝐞 𝐩𝐚𝐬𝐭, 𝐜𝐮𝐫𝐫𝐞𝐧𝐭 𝐨𝐟 𝐟𝐮𝐭𝐮𝐫𝐞.
𝐀𝐟𝐭𝐞𝐫 𝐭𝐡𝐢𝐬 𝐪𝐮𝐢𝐜𝐤 𝐞𝐱𝐩𝐥𝐚𝐧𝐚𝐭𝐢𝐨𝐧, 𝐭𝐡𝐞 𝐦𝐞𝐚𝐧𝐢𝐧𝐠 𝐨𝐟 𝐭𝐡𝐞 𝐪𝐮𝐞𝐬𝐭𝐢𝐨𝐧 𝐰𝐨𝐮𝐥𝐝 𝐛𝐞 𝐥𝐢𝐤𝐞 𝐭𝐡𝐢𝐬:
𝐇𝐨𝐰 𝐜𝐚𝐧 𝐚𝐧𝐲𝐭𝐡𝐢𝐧𝐠 𝐲𝐨𝐮 𝐌𝐮𝐬𝐥𝐢𝐦𝐬 𝐜𝐥𝐚𝐢𝐦 𝐢𝐬 𝐭𝐫𝐮𝐞, 𝐜𝐫𝐞𝐚𝐭𝐞𝐝 𝐛𝐲 𝐆𝐨𝐝 𝐚𝐧𝐝 𝐡𝐨𝐰 𝐜𝐚𝐧 𝐧𝐨𝐧-𝐌𝐮𝐬𝐥𝐢𝐦𝐬 𝐬𝐜𝐢𝐞𝐧𝐭𝐢𝐟𝐢𝐜𝐚𝐥𝐥𝐲 𝐯𝐞𝐫𝐢𝐟𝐲 𝐭𝐡𝐞𝐬𝐞 𝐈𝐬𝐥𝐚𝐦𝐢𝐜 𝐜𝐥𝐚𝐢𝐦𝐬 𝐚𝐧𝐝 𝐦𝐚𝐤𝐞 𝐬𝐮𝐫𝐞 𝐢𝐭 𝐢𝐬 𝐧𝐨𝐭 𝐣𝐮𝐬𝐭 𝐛𝐚𝐬𝐞𝐝 𝐨𝐧 𝐧𝐨𝐧-𝐯𝐞𝐫𝐢𝐟𝐢𝐚𝐛𝐥𝐞 𝐟𝐚𝐜𝐭𝐬?
𝐓𝐡𝐞 𝐬𝐡𝐨𝐫𝐭 𝐚𝐧𝐬𝐰𝐞𝐫:
𝐇𝐨𝐰 𝐚𝐧𝐝 𝐰𝐡𝐲 𝐰𝐨𝐮𝐥𝐝 𝐲𝐨𝐮 𝐝𝐞𝐧𝐲 𝐭𝐡𝐞 𝐮𝐧𝐝𝐞𝐧𝐢𝐚𝐛𝐥𝐞 𝐚𝐧𝐝 𝐞𝐧𝐨𝐫𝐦𝐨𝐮𝐬 𝐨𝐯𝐞𝐫𝐰𝐡𝐞𝐥𝐦𝐢𝐧𝐠 𝐞𝐯𝐢𝐝𝐞𝐧𝐜𝐞 𝐭𝐨 𝐩𝐫𝐨𝐯𝐞 𝐭𝐡𝐞 𝐞𝐱𝐢𝐬𝐭𝐞𝐧𝐜𝐞 𝐨𝐟 𝐀𝐥𝐦𝐢𝐠𝐡𝐭𝐲 𝐀𝐥𝐥𝐚𝐡? 𝐈𝐭 𝐢𝐬 𝐚𝐧 𝐢𝐧𝐬𝐮𝐥𝐭 𝐟𝐨𝐫 𝐲𝐨𝐮𝐫 𝐢𝐧𝐭𝐞𝐥𝐥𝐢𝐠𝐞𝐧𝐜𝐞 𝐟𝐢𝐫𝐬𝐭. 𝐒𝐢𝐧𝐜𝐞 𝐰𝐞 𝐡𝐚𝐯𝐞 𝐦𝐞𝐧𝐭𝐢𝐨𝐧𝐞𝐝 𝐢𝐧𝐭𝐞𝐥𝐥𝐢𝐠𝐞𝐧𝐜𝐞. 𝐘𝐨𝐮 𝐡𝐚𝐯𝐞 𝐍𝐄𝐕𝐄𝐑 𝐩𝐡𝐲𝐬𝐢𝐜𝐚𝐥𝐥𝐲 𝐬𝐞𝐞𝐧 𝐲𝐨𝐮𝐫 𝐛𝐫𝐚𝐢𝐧 𝐰𝐢𝐭𝐡 𝐲𝐨𝐮𝐫 𝐨𝐰𝐧 𝐞𝐲𝐞𝐬. 𝐃𝐨𝐞𝐬 𝐭𝐡𝐚𝐭 𝐦𝐚𝐤𝐞 𝐲𝐨𝐮 𝐛𝐫𝐚𝐢𝐧𝐥𝐞𝐬𝐬?
𝐇𝐨𝐰 𝐚𝐧𝐝 𝐰𝐡𝐲 𝐰𝐨𝐮𝐥𝐝 𝐲𝐨𝐮 𝐚𝐜𝐜𝐞𝐩𝐭 𝐭𝐡𝐚𝐭 𝐭𝐡𝐞𝐫𝐞 𝐢𝐬 𝐍𝐎 𝐥𝐚𝐦𝐛 𝐜𝐨𝐦𝐞 𝐭𝐨 𝐞𝐱𝐢𝐬𝐭 𝐰𝐢𝐭𝐡𝐨𝐮𝐭 𝐚 𝐩𝐫𝐨𝐝𝐮𝐜𝐞𝐫 𝐛𝐮𝐭 𝐚𝐭 𝐭𝐡𝐞 𝐬𝐚𝐦𝐞 𝐭𝐢𝐦𝐞, 𝐲𝐨𝐮 𝐝𝐞𝐧𝐲 𝐭𝐡𝐚𝐭 𝐭𝐡𝐞 𝐒𝐮𝐧 𝐰𝐚𝐬 𝐦𝐚𝐝𝐞 𝐛𝐲 𝐀𝐥𝐦𝐢𝐠𝐡𝐭𝐲 𝐀𝐥𝐥𝐚𝐡?
𝐇𝐨𝐰 𝐚𝐧𝐝 𝐰𝐡𝐲 𝐰𝐨𝐮𝐥𝐝 𝐲𝐨𝐮 𝐧𝐨𝐭 𝐥𝐨𝐨𝐤 𝐚𝐭 𝐲𝐨𝐮𝐫 𝐨𝐰𝐧 𝐛𝐨𝐝𝐲 𝐭𝐨 𝐬𝐞𝐞 𝐡𝐨𝐰 𝐬𝐨𝐩𝐡𝐢𝐬𝐭𝐢𝐜𝐚𝐭𝐞𝐝 𝐢𝐭 𝐰𝐚𝐬 𝐦𝐚𝐝𝐞?
𝐖𝐡𝐲 𝐰𝐨𝐮𝐥𝐝𝐧'𝐭 𝐲𝐨𝐮 𝐚𝐬𝐤 𝐲𝐨𝐮𝐫𝐬𝐞𝐥𝐟 𝐚𝐛𝐨𝐮𝐭 𝐭𝐡𝐞 𝐰𝐢𝐬𝐝𝐨𝐦 𝐨𝐟 𝐲𝐨𝐮𝐫 𝐞𝐱𝐢𝐬𝐭𝐞𝐧𝐜𝐞?
𝐃𝐢𝐝 𝐧𝐚𝐭𝐮𝐫𝐞 𝐦𝐚𝐤𝐞 𝐲𝐨𝐮 𝐢𝐧 𝐭𝐡𝐢𝐬 𝐬𝐮𝐩𝐞𝐫 𝐬𝐨𝐩𝐡𝐢𝐬𝐭𝐢𝐜𝐚𝐭𝐞𝐝 𝐰𝐚𝐲?
𝐓𝐡𝐞 𝐭𝐡𝐞𝐨𝐫𝐲 𝐨𝐟 𝐞𝐯𝐨𝐥𝐮𝐭𝐢𝐨𝐧 𝐚𝐧𝐝 𝐲𝐨𝐮𝐫 𝐬𝐦𝐚𝐫𝐭 𝐬𝐞𝐥𝐞𝐜𝐭𝐢𝐨𝐧 𝐚𝐫𝐞 𝐟𝐮𝐥𝐥 𝐨𝐟 𝐥𝐨𝐨𝐩𝐡𝐨𝐥𝐞𝐬 𝐚𝐧𝐝 𝐧𝐨𝐭𝐡𝐢𝐧𝐠 𝐬𝐦𝐚𝐫𝐭 𝐚𝐛𝐨𝐮𝐭 𝐭𝐡𝐞𝐦.
𝐈 𝐬𝐮𝐠𝐠𝐞𝐬𝐭, 𝐲𝐨𝐮 𝐬𝐭𝐚𝐫𝐭 𝐭𝐨 𝐫𝐞𝐚𝐝 𝐚𝐛𝐨𝐮𝐭 𝐒𝐜𝐢𝐞𝐧𝐭𝐢𝐟𝐢𝐜 𝐞𝐯𝐢𝐝𝐞𝐧𝐜𝐞 𝐢𝐧 𝐭𝐡𝐞 𝐍𝐨𝐛𝐥𝐞 𝐐𝐮𝐫𝐚𝐧 𝐚𝐧𝐝 𝐭𝐡𝐞 𝐀𝐮𝐭𝐡𝐞𝐧𝐭𝐢𝐜 𝐭𝐫𝐚𝐝𝐢𝐭𝐢𝐨𝐧 𝐨𝐟 𝐏𝐫𝐨𝐩𝐡𝐞𝐭 𝐌𝐮𝐡𝐚𝐦𝐦𝐞𝐝 𝐩𝐞𝐚𝐜𝐞 𝐛𝐞 𝐮𝐩𝐨𝐧 𝐡𝐢𝐦 𝐜𝐨𝐦𝐦𝐨𝐧𝐥𝐲 𝐤𝐧𝐨𝐰𝐧 𝐛𝐲 '𝐒𝐮𝐧𝐧𝐚𝐡'
𝟏. 𝐅𝐨𝐬𝐬𝐢𝐥𝐬 𝐝𝐨 𝐧𝐨𝐭 𝐬𝐡𝐨𝐰 𝐞𝐯𝐨𝐥𝐮𝐭𝐢𝐨𝐧.
𝐌𝐚𝐧𝐲 𝐮𝐧𝐝𝐢𝐬𝐩𝐮𝐭𝐞𝐝 𝐟𝐨𝐬𝐬𝐢𝐥 𝐥𝐢𝐧𝐞𝐮𝐩𝐬 𝐬𝐡𝐨𝐮𝐥𝐝 𝐬𝐡𝐨𝐰 𝐭𝐫𝐚𝐧𝐬𝐢𝐭𝐢𝐨𝐧𝐬 𝐛𝐞𝐭𝐰𝐞𝐞𝐧 𝐭𝐡𝐞 𝐮𝐧𝐫𝐞𝐥𝐚𝐭𝐞𝐝 𝐜𝐫𝐞𝐚𝐭𝐮𝐫𝐞𝐬 𝐭𝐡𝐚𝐭 𝐞𝐯𝐨𝐥𝐮𝐭𝐢𝐨𝐧𝐢𝐬𝐭𝐬 𝐢𝐧𝐬𝐢𝐬𝐭 𝐬𝐡𝐚𝐫𝐞 𝐚 𝐜𝐨𝐦𝐦𝐨𝐧 𝐚𝐧𝐜𝐞𝐬𝐭𝐫𝐲. 𝐁𝐮𝐭 𝐭𝐡𝐞 𝐟𝐞𝐰 𝐟𝐨𝐬𝐬𝐢𝐥 𝐟𝐨𝐫𝐦𝐬 𝐜𝐥𝐚𝐢𝐦𝐞𝐝 𝐛𝐲 𝐬𝐨𝐦𝐞 𝐞𝐯𝐨𝐥𝐮𝐭𝐢𝐨𝐧𝐢𝐬𝐭𝐬 𝐭𝐨 𝐫𝐞𝐩𝐫𝐞𝐬𝐞𝐧𝐭 𝐭𝐫𝐚𝐧𝐬𝐢𝐭𝐢𝐨𝐧𝐬 𝐛𝐞𝐭𝐰𝐞𝐞𝐧 𝐛𝐚𝐬𝐢𝐜 𝐤𝐢𝐧𝐝𝐬 𝐚𝐫𝐞 𝐝𝐢𝐬𝐩𝐮𝐭𝐞𝐝 𝐛𝐲 𝐨𝐭𝐡𝐞𝐫 𝐞𝐯𝐨𝐥𝐮𝐭𝐢𝐨𝐧𝐢𝐬𝐭𝐬 𝐨𝐧 𝐬𝐜𝐢𝐞𝐧𝐭𝐢𝐟𝐢𝐜 𝐠𝐫𝐨𝐮𝐧𝐝𝐬.
𝟐. 𝐋𝐢𝐯𝐢𝐧𝐠 𝐜𝐫𝐞𝐚𝐭𝐮𝐫𝐞𝐬 𝐝𝐨 𝐧𝐨𝐭 𝐞𝐯𝐨𝐥𝐯𝐞 𝐛𝐞𝐭𝐰𝐞𝐞𝐧 𝐤𝐢𝐧𝐝𝐬.
𝐄𝐱𝐩𝐞𝐫𝐢𝐦𝐞𝐧𝐭𝐬 𝐝𝐞𝐬𝐢𝐠𝐧𝐞𝐝 𝐭𝐨 𝐝𝐞𝐭𝐞𝐜𝐭 𝐞𝐯𝐨𝐥𝐮𝐭𝐢𝐨𝐧 𝐬𝐡𝐨𝐮𝐥𝐝 𝐡𝐚𝐯𝐞 𝐜𝐚𝐮𝐠𝐡𝐭 𝐚 𝐠𝐥𝐢𝐦𝐩𝐬𝐞 𝐛𝐲 𝐧𝐨𝐰, 𝐛𝐮𝐭 𝐭𝐡𝐞𝐲 𝐡𝐚𝐯𝐞 𝐧𝐨𝐭. 𝐖𝐡𝐞𝐧 𝐫𝐞𝐬𝐞𝐚𝐫𝐜𝐡𝐞𝐫𝐬 𝐬𝐢𝐦𝐮𝐥𝐚𝐭𝐞𝐝 𝐟𝐫𝐮𝐢𝐭 𝐟𝐥𝐲 𝐞𝐯𝐨𝐥𝐮𝐭𝐢𝐨𝐧 𝐛𝐲 𝐬𝐲𝐬𝐭𝐞𝐦𝐚𝐭𝐢𝐜𝐚𝐥𝐥𝐲 𝐚𝐥𝐭𝐞𝐫𝐢𝐧𝐠 𝐞𝐚𝐜𝐡 𝐩𝐨𝐫𝐭𝐢𝐨𝐧 𝐨𝐟 𝐟𝐫𝐮𝐢𝐭 𝐟𝐥𝐲 𝐃𝐍𝐀, 𝐭𝐡𝐞𝐲 𝐟𝐨𝐮𝐧𝐝 𝐨𝐧𝐥𝐲 𝐭𝐡𝐫𝐞𝐞 𝐫𝐞𝐬𝐮𝐥𝐭𝐢𝐧𝐠 𝐟𝐫𝐮𝐢𝐭 𝐟𝐥𝐲 𝐜𝐚𝐭𝐞𝐠𝐨𝐫𝐢𝐞𝐬, 𝐩𝐮𝐛𝐥𝐢𝐬𝐡𝐞𝐝 𝐢𝐧 𝟏𝟗𝟖𝟎: 𝐧𝐨𝐫𝐦𝐚𝐥, 𝐦𝐮𝐭𝐚𝐧𝐭, 𝐨𝐫 𝐝𝐞𝐚𝐝. 𝐀 𝟐𝟎𝟏𝟎 𝐬𝐭𝐮𝐝𝐲 𝐟𝐨𝐮𝐧𝐝 𝐧𝐨 𝐧𝐞𝐭 𝐟𝐫𝐮𝐢𝐭 𝐟𝐥𝐲 𝐞𝐯𝐨𝐥𝐮𝐭𝐢𝐨𝐧 𝐚𝐟𝐭𝐞𝐫 𝟔𝟎𝟎 𝐠𝐞𝐧𝐞𝐫𝐚𝐭𝐢𝐨𝐧𝐬. 𝐒𝐢𝐦𝐢𝐥𝐚𝐫𝐥𝐲, 𝐦𝐢𝐜𝐫𝐨𝐛𝐢𝐨𝐥𝐨𝐠𝐢𝐬𝐭𝐬 𝐰𝐚𝐭𝐜𝐡𝐞𝐝 𝟒𝟎,𝟎𝟎𝟎 𝐠𝐞𝐧𝐞𝐫𝐚𝐭𝐢𝐨𝐧𝐬 𝐨𝐟 𝐄. 𝐜𝐨𝐥𝐢 𝐛𝐚𝐜𝐭𝐞𝐫𝐢𝐚 𝐛𝐞𝐜𝐨𝐦𝐞 𝐧𝐨𝐫𝐦𝐚𝐥, 𝐦𝐮𝐭𝐚𝐧𝐭, 𝐨𝐫 𝐝𝐞𝐚𝐝. 𝐍𝐨𝐧𝐞 𝐭𝐫𝐮𝐥𝐲 𝐞𝐯𝐨𝐥𝐯𝐞𝐝.
𝐁𝐢𝐠-𝐩𝐢𝐜𝐭𝐮𝐫𝐞 𝐞𝐯𝐨𝐥𝐮𝐭𝐢𝐨𝐧 𝐝𝐢𝐝 𝐧𝐨𝐭 𝐡𝐚𝐩𝐩𝐞𝐧 𝐢𝐧 𝐭𝐡𝐞 𝐩𝐚𝐬𝐭, 𝐚𝐧𝐝 𝐢𝐭 𝐢𝐬 𝐧𝐨𝐭 𝐡𝐚𝐩𝐩𝐞𝐧𝐢𝐧𝐠 𝐧𝐨𝐰. 𝐎𝐭𝐡𝐞𝐫 𝐞𝐯𝐢𝐝𝐞𝐧𝐜𝐞 𝐞𝐱𝐜𝐥𝐮𝐝𝐞𝐬 𝐞𝐯𝐨𝐥𝐮𝐭𝐢𝐨𝐧 𝐟𝐫𝐨𝐦 𝐫𝐞𝐚𝐥 𝐬𝐜𝐢𝐞𝐧𝐜𝐞.
𝟑. 𝐆𝐞𝐧𝐞𝐭𝐢𝐜 𝐞𝐧𝐭𝐫𝐨𝐩𝐲 𝐫𝐮𝐥𝐞𝐬 𝐨𝐮𝐭 𝐞𝐯𝐨𝐥𝐮𝐭𝐢𝐨𝐧.
𝐏𝐨𝐩𝐮𝐥𝐚𝐭𝐢𝐨𝐧 𝐠𝐞𝐧𝐞𝐭𝐢𝐜𝐢𝐬𝐭𝐬 𝐜𝐨𝐮𝐧𝐭 𝐚𝐧𝐝 𝐝𝐞𝐬𝐜𝐫𝐢𝐛𝐞 𝐠𝐞𝐧𝐞𝐭𝐢𝐜 𝐦𝐮𝐭𝐚𝐭𝐢𝐨𝐧𝐬 𝐨𝐯𝐞𝐫 𝐦𝐚𝐧𝐲 𝐠𝐞𝐧𝐞𝐫𝐚𝐭𝐢𝐨𝐧𝐬 𝐢𝐧 𝐜𝐫𝐞𝐚𝐭𝐮𝐫𝐞𝐬 𝐥𝐢𝐤𝐞 𝐩𝐥𝐚𝐧𝐭𝐬 𝐚𝐧𝐝 𝐩𝐞𝐨𝐩𝐥𝐞. 𝐌𝐮𝐭𝐚𝐭𝐢𝐨𝐧𝐬 𝐚𝐫𝐞 𝐜𝐨𝐩𝐲𝐢𝐧𝐠 𝐞𝐫𝐫𝐨𝐫𝐬 𝐢𝐧 𝐭𝐡𝐞 𝐜𝐨𝐝𝐞𝐝 𝐢𝐧𝐟𝐨𝐫𝐦𝐚𝐭𝐢𝐨𝐧 𝐜𝐚𝐫𝐫𝐢𝐞𝐝 𝐛𝐲 𝐜𝐞𝐥𝐥𝐬. 𝐓𝐡𝐞 𝐨𝐯𝐞𝐫𝐰𝐡𝐞𝐥𝐦𝐢𝐧𝐠 𝐦𝐚𝐣𝐨𝐫𝐢𝐭𝐲 𝐨𝐟 𝐦𝐮𝐭𝐚𝐭𝐢𝐨𝐧𝐬 𝐡𝐚𝐯𝐞 𝐚𝐥𝐦𝐨𝐬𝐭 𝐧𝐨 𝐞𝐟𝐟𝐞𝐜𝐭 𝐨𝐧 𝐭𝐡𝐞 𝐛𝐨𝐝𝐲. 𝐀𝐥𝐬𝐨, 𝐟𝐚𝐫 𝐦𝐨𝐫𝐞 𝐨𝐟 𝐭𝐡𝐞𝐬𝐞 𝐧𝐞𝐚𝐫𝐥𝐲 𝐧𝐞𝐮𝐭𝐫𝐚𝐥 𝐦𝐮𝐭𝐚𝐭𝐢𝐨𝐧𝐬 𝐬𝐥𝐢𝐠𝐡𝐭𝐥𝐲 𝐠𝐚𝐫𝐛𝐥𝐞 𝐠𝐞𝐧𝐞𝐭𝐢𝐜 𝐢𝐧𝐟𝐨𝐫𝐦𝐚𝐭𝐢𝐨𝐧 𝐭𝐡𝐚𝐧 𝐚𝐧𝐲 𝐨𝐭𝐡𝐞𝐫𝐬 𝐭𝐡𝐚𝐭 𝐦𝐢𝐠𝐡𝐭 𝐜𝐨𝐧𝐬𝐭𝐫𝐮𝐜𝐭 𝐧𝐞𝐰 𝐚𝐧𝐝 𝐮𝐬𝐞𝐟𝐮𝐥 𝐢𝐧𝐟𝐨𝐫𝐦𝐚𝐭𝐢𝐨𝐧.
𝐓𝐡𝐞𝐫𝐞𝐟𝐨𝐫𝐞, 𝐦𝐚𝐧𝐲 𝐦𝐨𝐫𝐞 𝐬𝐥𝐢𝐠𝐡𝐭𝐥𝐲 𝐡𝐚𝐫𝐦𝐟𝐮𝐥 𝐦𝐮𝐭𝐚𝐭𝐢𝐨𝐧𝐬 𝐚𝐜𝐜𝐮𝐦𝐮𝐥𝐚𝐭𝐞 𝐭𝐡𝐚𝐧 𝐚𝐧𝐲 𝐨𝐭𝐡𝐞𝐫 𝐤𝐢𝐧𝐝 𝐨𝐟 𝐦𝐮𝐭𝐚𝐭𝐢𝐨𝐧—𝐚 𝐩𝐫𝐨𝐜𝐞𝐬𝐬 𝐜𝐚𝐥𝐥𝐞𝐝 "𝐠𝐞𝐧𝐞𝐭𝐢𝐜 𝐞𝐧𝐭𝐫𝐨𝐩𝐲." 𝐄𝐚𝐜𝐡 𝐢𝐧𝐝𝐢𝐯𝐢𝐝𝐮𝐚𝐥 𝐜𝐚𝐫𝐫𝐢𝐞𝐬 𝐡𝐢𝐬 𝐨𝐰𝐧 𝐦𝐮𝐭𝐚𝐭𝐢𝐨𝐧𝐬, 𝐩𝐥𝐮𝐬 𝐭𝐡𝐨𝐬𝐞 𝐢𝐧𝐡𝐞𝐫𝐢𝐭𝐞𝐝 𝐟𝐫𝐨𝐦 𝐚𝐥𝐥 𝐩𝐫𝐢𝐨𝐫 𝐠𝐞𝐧𝐞𝐫𝐚𝐭𝐢𝐨𝐧𝐬.
𝐂𝐞𝐥𝐥𝐬 𝐚𝐫𝐞 𝐥𝐞𝐟𝐭 𝐭𝐨 𝐢𝐧𝐭𝐞𝐫𝐩𝐫𝐞𝐭 𝐭𝐡𝐞 𝐝𝐚𝐦𝐚𝐠𝐞𝐝 𝐢𝐧𝐟𝐨𝐫𝐦𝐚𝐭𝐢𝐨𝐧 𝐥𝐢𝐤𝐞 𝐬𝐜𝐡𝐨𝐥𝐚𝐫𝐬 𝐰𝐡𝐨 𝐭𝐫𝐲 𝐭𝐨 𝐫𝐞𝐜𝐨𝐧𝐬𝐭𝐫𝐮𝐜𝐭 𝐭𝐞𝐱𝐭 𝐟𝐫𝐨𝐦 𝐭𝐚𝐭𝐭𝐞𝐫𝐞𝐝 𝐚𝐧𝐜𝐢𝐞𝐧𝐭 𝐬𝐜𝐫𝐨𝐥𝐥𝐬. 𝐔𝐥𝐭𝐢𝐦𝐚𝐭𝐞𝐥𝐲, 𝐭𝐨𝐨 𝐥𝐢𝐭𝐭𝐥𝐞 𝐢𝐧𝐟𝐨𝐫𝐦𝐚𝐭𝐢𝐨𝐧 𝐫𝐞𝐦𝐚𝐢𝐧𝐬, 𝐫𝐞𝐬𝐮𝐥𝐭𝐢𝐧𝐠 𝐢𝐧 𝐜𝐞𝐥𝐥 𝐝𝐞𝐚𝐭𝐡 𝐚𝐧𝐝 𝐞𝐯𝐞𝐧𝐭𝐮𝐚𝐥𝐥𝐲 𝐞𝐱𝐭𝐢𝐧𝐜𝐭𝐢𝐨𝐧. 𝐆𝐞𝐧𝐞𝐭𝐢𝐜 𝐞𝐧𝐭𝐫𝐨𝐩𝐲 𝐫𝐞𝐟𝐮𝐭𝐞𝐬 𝐞𝐯𝐨𝐥𝐮𝐭𝐢𝐨𝐧 𝐛𝐲 𝐞𝐧𝐬𝐮𝐫𝐢𝐧𝐠 𝐭𝐡𝐚𝐭 𝐢𝐧𝐟𝐨𝐫𝐦𝐚𝐭𝐢𝐨𝐧 𝐢𝐬 𝐜𝐨𝐧𝐬𝐭𝐚𝐧𝐭𝐥𝐲 𝐠𝐚𝐫𝐛𝐥𝐞𝐝 𝐚𝐧𝐝 𝐛𝐲 𝐥𝐢𝐦𝐢𝐭𝐢𝐧𝐠 𝐭𝐡𝐞 𝐭𝐨𝐭𝐚𝐥 𝐠𝐞𝐧𝐞𝐫𝐚𝐭𝐢𝐨𝐧𝐬 𝐭𝐨 𝐟𝐚𝐫 𝐟𝐞𝐰𝐞𝐫 𝐭𝐡𝐚𝐧 𝐞𝐯𝐨𝐥𝐮𝐭𝐢𝐨𝐧𝐚𝐫𝐲 𝐡𝐢𝐬𝐭𝐨𝐫𝐲 𝐫𝐞𝐪𝐮𝐢𝐫𝐞𝐬.
𝟒. 𝐀𝐥𝐥-𝐨𝐫-𝐧𝐨𝐭𝐡𝐢𝐧𝐠 𝐯𝐢𝐭𝐚𝐥 𝐟𝐞𝐚𝐭𝐮𝐫𝐞𝐬 𝐫𝐞𝐟𝐮𝐭𝐞 𝐞𝐯𝐨𝐥𝐮𝐭𝐢𝐨𝐧.
𝐅𝐢𝐧𝐚𝐥𝐥𝐲, 𝐭𝐫𝐚𝐧𝐬𝐢𝐭𝐢𝐨𝐧𝐢𝐧𝐠 𝐛𝐞𝐭𝐰𝐞𝐞𝐧 𝐛𝐚𝐬𝐢𝐜 𝐤𝐢𝐧𝐝𝐬 𝐢𝐬 𝐧𝐨𝐭 𝐩𝐨𝐬𝐬𝐢𝐛𝐥𝐞 𝐛𝐞𝐜𝐚𝐮𝐬𝐞 𝐢𝐭 𝐰𝐨𝐮𝐥𝐝 𝐝𝐢𝐬𝐚𝐛𝐥𝐞 𝐯𝐢𝐭𝐚𝐥 𝐜𝐫𝐞𝐚𝐭𝐮𝐫𝐞 𝐟𝐞𝐚𝐭𝐮𝐫𝐞𝐬. 𝐅𝐨𝐫 𝐞𝐱𝐚𝐦𝐩𝐥𝐞, 𝐭𝐡𝐞 𝐫𝐞𝐩𝐭𝐢𝐥𝐞'𝐬 𝐭𝐰𝐨-𝐰𝐚𝐲 𝐥𝐮𝐧𝐠 𝐜𝐨𝐮𝐥𝐝 𝐧𝐨𝐭 𝐦𝐨𝐫𝐩𝐡 𝐢𝐧𝐭𝐨 𝐚 𝐛𝐢𝐫𝐝'𝐬 𝐮𝐧𝐢𝐪𝐮𝐞 𝐨𝐧𝐞-𝐰𝐚𝐲 𝐥𝐮𝐧𝐠. 𝐓𝐡𝐞 𝐫𝐞𝐩𝐭𝐢𝐥𝐞 𝐥𝐮𝐧𝐠 𝐰𝐨𝐮𝐥𝐝 𝐡𝐚𝐯𝐞 𝐭𝐨 𝐬𝐭𝐨𝐩 𝐛𝐫𝐞𝐚𝐭𝐡𝐢𝐧𝐠 𝐰𝐡𝐢𝐥𝐞 𝐢𝐭 𝐰𝐚𝐢𝐭𝐞𝐝 𝐟𝐨𝐫 𝐞𝐯𝐨𝐥𝐮𝐭𝐢𝐨𝐧 𝐭𝐨 𝐞𝐢𝐭𝐡𝐞𝐫 𝐜𝐨𝐧𝐬𝐭𝐫𝐮𝐜𝐭 𝐨𝐫 𝐭𝐫𝐚𝐧𝐬𝐟𝐞𝐫 𝐟𝐮𝐧𝐜𝐭𝐢𝐨𝐧 𝐭𝐨 𝐭𝐡𝐞 𝐧𝐞𝐰 𝐛𝐨𝐧𝐞𝐬, 𝐚𝐢𝐫 𝐬𝐚𝐜𝐬, 𝐚𝐧𝐝 𝐩𝐚𝐫𝐚 𝐛𝐫𝐨𝐧𝐜𝐡𝐢 𝐫𝐞𝐪𝐮𝐢𝐫𝐞𝐝 𝐛𝐲 𝐭𝐡𝐞 𝐧𝐞𝐰 𝐛𝐢𝐫𝐝 𝐬𝐲𝐬𝐭𝐞𝐦. 𝐒𝐮𝐜𝐡 𝐚 𝐜𝐫𝐞𝐚𝐭𝐮𝐫𝐞 𝐰𝐨𝐮𝐥𝐝 𝐬𝐮𝐟𝐟𝐨𝐜𝐚𝐭𝐞 𝐢𝐧 𝐦𝐢𝐧𝐮𝐭𝐞𝐬, 𝐞𝐧𝐝𝐢𝐧𝐠 𝐢𝐭𝐬 𝐞𝐯𝐨𝐥𝐮𝐭𝐢𝐨𝐧.
𝐒𝐢𝐦𝐢𝐥𝐚𝐫𝐥𝐲, 𝐭𝐨 𝐭𝐫𝐚𝐧𝐬𝐢𝐭𝐢𝐨𝐧 𝐟𝐫𝐨𝐦 𝐚𝐧 𝐚𝐦𝐩𝐡𝐢𝐛𝐢𝐚𝐧'𝐬 𝐭𝐡𝐫𝐞𝐞-𝐜𝐡𝐚𝐦𝐛𝐞𝐫𝐞𝐝 𝐡𝐞𝐚𝐫𝐭 𝐭𝐨 𝐚 𝐦𝐚𝐦𝐦𝐚𝐥'𝐬 𝐟𝐨𝐮𝐫-𝐜𝐡𝐚𝐦𝐛𝐞𝐫𝐞𝐝 𝐡𝐞𝐚𝐫𝐭 𝐰𝐨𝐮𝐥𝐝 𝐫𝐞𝐪𝐮𝐢𝐫𝐞 𝐞𝐢𝐭𝐡𝐞𝐫 𝐚 𝐧𝐞𝐰 𝐢𝐧𝐭𝐞𝐫𝐧𝐚𝐥 𝐡𝐞𝐚𝐫𝐭 𝐰𝐚𝐥𝐥 𝐭𝐡𝐚𝐭 𝐰𝐨𝐮𝐥𝐝 𝐛𝐥𝐨𝐜𝐤 𝐯𝐢𝐭𝐚𝐥 𝐛𝐥𝐨𝐨𝐝 𝐟𝐥𝐨𝐰, 𝐨𝐫 𝐧𝐞𝐰 𝐡𝐞𝐚𝐫𝐭 𝐯𝐞𝐬𝐬𝐞𝐥𝐬 𝐭𝐡𝐚𝐭 𝐰𝐨𝐮𝐥𝐝 𝐟𝐚𝐭𝐚𝐥𝐥𝐲 𝐝𝐢𝐬𝐫𝐮𝐩𝐭 𝐭𝐡𝐞 𝐚𝐦𝐩𝐡𝐢𝐛𝐢𝐚𝐧'𝐬 𝐯𝐢𝐭𝐚𝐥 𝐛𝐥𝐨𝐨𝐝 𝐟𝐥𝐨𝐰.
𝐓𝐡𝐞𝐬𝐞 𝐟𝐨𝐮𝐫 𝐨𝐛𝐬𝐞𝐫𝐯𝐚𝐭𝐢𝐨𝐧𝐬 𝐬𝐡𝐨𝐰 𝐰𝐡𝐲 𝐭𝐡𝐞 𝐮𝐧𝐛𝐢𝐛𝐥𝐢𝐜𝐚𝐥 𝐞𝐯𝐨𝐥𝐮𝐭𝐢𝐨𝐧𝐚𝐫𝐲 𝐢𝐝𝐞𝐚 𝐭𝐡𝐚𝐭 𝐜𝐫𝐞𝐚𝐭𝐮𝐫𝐞𝐬 𝐜𝐡𝐚𝐧𝐠𝐞 𝐰𝐢𝐭𝐡𝐨𝐮𝐭 𝐥𝐢𝐦𝐢𝐭𝐬 𝐢𝐬 𝐮𝐧𝐬𝐜𝐢𝐞𝐧𝐭𝐢𝐟𝐢𝐜. 𝐈𝐟 𝐜𝐫𝐞𝐚𝐭𝐮𝐫𝐞𝐬 𝐞𝐯𝐨𝐥𝐯𝐞𝐝 𝐭𝐡𝐫𝐨𝐮𝐠𝐡 𝐧𝐚𝐭𝐮𝐫𝐞—𝐚𝐧𝐝 𝐧𝐨𝐭 𝐆𝐨𝐝—𝐭𝐡𝐞𝐧 𝐒𝐜𝐫𝐢𝐩𝐭𝐮𝐫𝐞 𝐢𝐬 𝐧𝐨𝐭 𝐭𝐫𝐮𝐬𝐭𝐰𝐨𝐫𝐭𝐡𝐲, 𝐬𝐢𝐧𝐜𝐞 𝐟𝐫𝐨𝐦 𝐛𝐞𝐠𝐢𝐧𝐧𝐢𝐧𝐠 𝐭𝐨 𝐞𝐧𝐝 𝐢𝐭 𝐜𝐫𝐞𝐝𝐢𝐭𝐬 𝐆𝐨𝐝 𝐚𝐬 𝐂𝐫𝐞𝐚𝐭𝐨𝐫. 𝐁𝐮𝐭 𝐬𝐜𝐢𝐞𝐧𝐜𝐞 𝐜𝐥𝐞𝐚𝐫𝐥𝐲 𝐜𝐨𝐧𝐟𝐢𝐫𝐦𝐬 𝐭𝐡𝐞 𝐆𝐞𝐧𝐞𝐬𝐢𝐬 𝐜𝐫𝐞𝐚𝐭𝐢𝐨𝐧 𝐚𝐜𝐜𝐨𝐮𝐧𝐭.
𝐈𝐧 𝐬𝐮𝐦𝐦𝐚𝐫𝐲: 𝐉𝐮𝐬𝐭 𝐬𝐡𝐨𝐰 𝐮𝐬 𝐚 𝐬𝐜𝐢𝐞𝐧𝐭𝐢𝐟𝐢𝐜𝐚𝐥𝐥𝐲 𝐝𝐨𝐜𝐮𝐦𝐞𝐧𝐭𝐞𝐝 𝐚𝐧𝐝 𝐯𝐞𝐫𝐢𝐟𝐢𝐞𝐝 𝐎𝐍𝐄 𝐬𝐢𝐧𝐠𝐥𝐞 𝐡𝐮𝐦𝐚𝐧 𝐜𝐚𝐬𝐞 𝐭𝐡𝐚𝐭 𝐡𝐚𝐬 𝐞𝐯𝐨𝐥𝐯𝐞𝐝 𝐟𝐫𝐨𝐦 𝐚 𝐟𝐢𝐬𝐡 𝐨𝐫 𝐚 𝐦𝐨𝐧𝐤𝐞𝐲. 𝐉𝐮𝐬𝐭 𝐎𝐍𝐄 𝐢𝐬 𝐚 𝐬𝐜𝐢𝐞𝐧𝐭𝐢𝐟𝐢𝐜𝐚𝐥𝐥𝐲 𝐝𝐨𝐜𝐮𝐦𝐞𝐧𝐭𝐞𝐝 𝐚𝐧𝐝 𝐯𝐞𝐫𝐢𝐟𝐢𝐞𝐝 𝐎𝐍𝐄 𝐬𝐢𝐧𝐠𝐥𝐞 𝐡𝐮𝐦𝐚𝐧 𝐂𝐚𝐬𝐞.
𝐓𝐡𝐞 𝐥𝐨𝐧𝐠 𝐚𝐧𝐝 𝐬𝐜𝐢𝐞𝐧𝐭𝐢𝐟𝐢𝐜 𝐚𝐧𝐬𝐰𝐞𝐫:
𝟏) 𝐓𝐡𝐞 𝐜𝐨𝐦𝐩𝐥𝐞𝐱𝐢𝐭𝐲 𝐨𝐟 𝐥𝐢𝐯𝐢𝐧𝐠 𝐬𝐲𝐬𝐭𝐞𝐦𝐬 𝐜𝐨𝐮𝐥𝐝 𝐧𝐞𝐯𝐞𝐫 𝐞𝐯𝐨𝐥𝐯𝐞 𝐛𝐲 𝐜𝐡𝐚𝐧𝐜𝐞—𝐭𝐡𝐞𝐲 𝐡𝐚𝐝 𝐭𝐨 𝐛𝐞 𝐝𝐞𝐬𝐢𝐠𝐧𝐞𝐝 𝐚𝐧𝐝 𝐜𝐫𝐞𝐚𝐭𝐞𝐝. 𝐀 𝐬𝐲𝐬𝐭𝐞𝐦 𝐭𝐡𝐚𝐭 𝐢𝐬 𝐢𝐫𝐫𝐞𝐝𝐮𝐜𝐢𝐛𝐥𝐲 𝐜𝐨𝐦𝐩𝐥𝐞𝐱 𝐡𝐚𝐬 𝐩𝐫𝐞𝐜𝐢𝐬𝐞 𝐜𝐨𝐦𝐩𝐨𝐧𝐞𝐧𝐭𝐬 𝐰𝐨𝐫𝐤𝐢𝐧𝐠 𝐭𝐨𝐠𝐞𝐭𝐡𝐞𝐫 𝐭𝐨 𝐩𝐞𝐫𝐟𝐨𝐫𝐦 𝐭𝐡𝐞 𝐛𝐚𝐬𝐢𝐜 𝐟𝐮𝐧𝐜𝐭𝐢𝐨𝐧 𝐨𝐟 𝐭𝐡𝐞 𝐬𝐲𝐬𝐭𝐞𝐦.
(𝐀 𝐦𝐨𝐮𝐬𝐞𝐭𝐫𝐚𝐩 𝐢𝐬 𝐚 𝐬𝐢𝐦𝐩𝐥𝐞 𝐞𝐱𝐚𝐦𝐩𝐥𝐞.) 𝐈𝐟 𝐚𝐧𝐲 𝐩𝐚𝐫𝐭 𝐨𝐟 𝐭𝐡𝐚𝐭 𝐬𝐲𝐬𝐭𝐞𝐦 𝐰𝐞𝐫𝐞 𝐦𝐢𝐬𝐬𝐢𝐧𝐠, 𝐭𝐡𝐞 𝐬𝐲𝐬𝐭𝐞𝐦 𝐰𝐨𝐮𝐥𝐝 𝐜𝐞𝐚𝐬𝐞 𝐭𝐨 𝐟𝐮𝐧𝐜𝐭𝐢𝐨𝐧. 𝐆𝐫𝐚𝐝𝐮𝐚𝐥 𝐚𝐝𝐝𝐢𝐭𝐢𝐨𝐧𝐬 𝐜𝐨𝐮𝐥𝐝 𝐧𝐨𝐭 𝐚𝐜𝐜𝐨𝐮𝐧𝐭 𝐟𝐨𝐫 𝐭𝐡𝐞 𝐨𝐫𝐢𝐠𝐢𝐧 𝐨𝐟 𝐬𝐮𝐜𝐡 𝐚 𝐬𝐲𝐬𝐭𝐞𝐦.
𝐈𝐭 𝐰𝐨𝐮𝐥𝐝 𝐡𝐚𝐯𝐞 𝐭𝐨 𝐜𝐨𝐦𝐞 𝐭𝐨𝐠𝐞𝐭𝐡𝐞𝐫 𝐟𝐮𝐥𝐥𝐲 𝐟𝐨𝐫𝐦𝐞𝐝 𝐚𝐧𝐝 𝐢𝐧𝐭𝐞𝐠𝐫𝐚𝐭𝐞𝐝. 𝐌𝐚𝐧𝐲 𝐥𝐢𝐯𝐢𝐧𝐠 𝐬𝐲𝐬𝐭𝐞𝐦𝐬 𝐞𝐱𝐡𝐢𝐛𝐢𝐭 𝐭𝐡𝐢𝐬 (𝐯𝐢𝐬𝐢𝐨𝐧, 𝐛𝐥𝐨𝐨𝐝 𝐜𝐥𝐨𝐭𝐭𝐢𝐧𝐠, 𝐞𝐭𝐜.). 𝐖𝐡𝐞𝐧 𝐲𝐨𝐮 𝐥𝐨𝐨𝐤 𝐚𝐭 𝐚 𝐰𝐚𝐭𝐜𝐡, 𝐲𝐨𝐮 𝐚𝐬𝐬𝐮𝐦𝐞 𝐭𝐡𝐞𝐫𝐞 𝐰𝐚𝐬 𝐚 𝐰𝐚𝐭𝐜𝐡𝐦𝐚𝐤𝐞𝐫. 𝐀 𝐰𝐚𝐭𝐜𝐡 𝐢𝐬 𝐭𝐨𝐨 𝐜𝐨𝐦𝐩𝐥𝐞𝐱 𝐭𝐨 "𝐡𝐚𝐩𝐩𝐞𝐧" 𝐛𝐲 𝐜𝐡𝐚𝐧𝐜𝐞. 𝐘𝐞𝐭 𝐬𝐮𝐜𝐡 𝐥𝐢𝐯𝐢𝐧𝐠 𝐬𝐲𝐬𝐭𝐞𝐦𝐬 𝐚𝐫𝐞 𝐚𝐥𝐦𝐨𝐬𝐭 𝐢𝐧𝐟𝐢𝐧𝐢𝐭𝐞𝐥𝐲 𝐦𝐨𝐫𝐞 𝐜𝐨𝐦𝐩𝐥𝐞𝐱 𝐭𝐡𝐚𝐧 𝐚 𝐰𝐚𝐭𝐜𝐡. 𝐓𝐡𝐞𝐲 𝐜𝐨𝐮𝐥𝐝 𝐧𝐨𝐭 𝐛𝐞 𝐫𝐚𝐧𝐝𝐨𝐦—𝐭𝐡𝐞𝐲 𝐬𝐢𝐦𝐩𝐥𝐲 𝐡𝐚𝐝 𝐭𝐨 𝐛𝐞 𝐝𝐞𝐬𝐢𝐠𝐧𝐞𝐝 𝐚𝐧𝐝 𝐜𝐫𝐞𝐚𝐭𝐞𝐝.
𝟐) 𝐓𝐡𝐞 𝐡𝐢𝐠𝐡 𝐢𝐧𝐟𝐨𝐫𝐦𝐚𝐭𝐢𝐨𝐧 𝐜𝐨𝐧𝐭𝐞𝐧𝐭 𝐨𝐟 𝐃𝐍𝐀 𝐜𝐨𝐮𝐥𝐝 𝐨𝐧𝐥𝐲 𝐡𝐚𝐯𝐞 𝐜𝐨𝐦𝐞 𝐟𝐫𝐨𝐦 𝐢𝐧𝐭𝐞𝐥𝐥𝐢𝐠𝐞𝐧𝐜𝐞. 𝐈𝐧𝐟𝐨𝐫𝐦𝐚𝐭𝐢𝐨𝐧 𝐬𝐜𝐢𝐞𝐧𝐜𝐞 𝐭𝐞𝐚𝐜𝐡𝐞𝐬 𝐭𝐡𝐚𝐭 𝐢𝐧 𝐚𝐥𝐥 𝐤𝐧𝐨𝐰𝐧 𝐜𝐚𝐬𝐞𝐬, 𝐜𝐨𝐦𝐩𝐥𝐞𝐱 𝐢𝐧𝐟𝐨𝐫𝐦𝐚𝐭𝐢𝐨𝐧 𝐫𝐞𝐪𝐮𝐢𝐫𝐞𝐬 𝐚𝐧 𝐢𝐧𝐭𝐞𝐥𝐥𝐢𝐠𝐞𝐧𝐭 𝐦𝐞𝐬𝐬𝐚𝐠𝐞 𝐬𝐞𝐧𝐝𝐞𝐫. 𝐓𝐡𝐢𝐬 𝐢𝐬 𝐚𝐭 𝐭𝐡𝐞 𝐜𝐨𝐫𝐞 𝐨𝐟 𝐭𝐡𝐞 𝐒𝐞𝐚𝐫𝐜𝐡 𝐟𝐨𝐫 𝐄𝐱𝐭𝐫𝐚-𝐓𝐞𝐫𝐫𝐞𝐬𝐭𝐫𝐢𝐚𝐥 𝐈𝐧𝐭𝐞𝐥𝐥𝐢𝐠𝐞𝐧𝐜𝐞 (𝐒𝐄𝐓𝐈). 𝐃𝐍𝐀 𝐢𝐬 𝐛𝐲 𝐟𝐚𝐫 𝐭𝐡𝐞 𝐦𝐨𝐬𝐭 𝐜𝐨𝐦𝐩𝐚𝐜𝐭 𝐢𝐧𝐟𝐨𝐫𝐦𝐚𝐭𝐢𝐨𝐧 𝐬𝐭𝐨𝐫𝐚𝐠𝐞/𝐫𝐞𝐭𝐫𝐢𝐞𝐯𝐚𝐥 𝐬𝐲𝐬𝐭𝐞𝐦 𝐤𝐧𝐨𝐰𝐧. 𝐀 𝐩𝐢𝐧𝐡𝐞𝐚𝐝 𝐨𝐟 𝐃𝐍𝐀 𝐡𝐚𝐬 𝐚 𝐛𝐢𝐥𝐥𝐢𝐨𝐧 𝐭𝐢𝐦𝐞𝐬 𝐦𝐨𝐫𝐞 𝐢𝐧𝐟𝐨𝐫𝐦𝐚𝐭𝐢𝐨𝐧 𝐜𝐚𝐩𝐚𝐜𝐢𝐭𝐲 𝐭𝐡𝐚𝐧 𝐚 𝟒-𝐠𝐢𝐠𝐚𝐛𝐢𝐭 𝐡𝐚𝐫𝐝 𝐝𝐫𝐢𝐯𝐞.
𝐈𝐫𝐨𝐧𝐢𝐜𝐚𝐥𝐥𝐲, 𝐞𝐯𝐨𝐥𝐮𝐭𝐢𝐨𝐧𝐢𝐬𝐭𝐬 𝐬𝐜𝐚𝐧 𝐭𝐡𝐞 𝐡𝐞𝐚𝐯𝐞𝐧𝐬 𝐮𝐬𝐢𝐧𝐠 𝐦𝐚𝐬𝐬𝐢𝐯𝐞 𝐫𝐚𝐝𝐢𝐨 𝐭𝐞𝐥𝐞𝐬𝐜𝐨𝐩𝐞𝐬 𝐡𝐨𝐩𝐢𝐧𝐠 𝐟𝐨𝐫 𝐫𝐞𝐥𝐚𝐭𝐢𝐯𝐞𝐥𝐲 𝐬𝐢𝐦𝐩𝐥𝐞 𝐬𝐢𝐠𝐧𝐚𝐥 𝐩𝐚𝐭𝐭𝐞𝐫𝐧𝐬 𝐭𝐡𝐚𝐭 𝐦𝐢𝐠𝐡𝐭 𝐡𝐚𝐯𝐞 𝐨𝐫𝐢𝐠𝐢𝐧𝐚𝐭𝐞𝐝 𝐢𝐧 𝐨𝐮𝐭𝐞𝐫 𝐬𝐩𝐚𝐜𝐞, 𝐚𝐥𝐥 𝐭𝐡𝐞 𝐰𝐡𝐢𝐥𝐞 𝐢𝐠𝐧𝐨𝐫𝐢𝐧𝐠 𝐭𝐡𝐞 𝐢𝐧𝐜𝐫𝐞𝐝𝐢𝐛𝐥𝐲 𝐜𝐨𝐦𝐩𝐥𝐞𝐱 𝐞𝐯𝐢𝐝𝐞𝐧𝐜𝐞 𝐨𝐟 𝐬𝐮𝐩𝐞𝐫𝐢𝐨𝐫 𝐢𝐧𝐭𝐞𝐥𝐥𝐢𝐠𝐞𝐧𝐜𝐞 𝐛𝐮𝐢𝐥𝐭 𝐢𝐧𝐭𝐨 𝐞𝐯𝐞𝐫𝐲 𝐡𝐮𝐦𝐚𝐧'𝐬 𝐃𝐍𝐀. 𝐖𝐡𝐢𝐥𝐞 𝐰𝐞 𝐚𝐫𝐞 𝐰𝐚𝐢𝐭𝐢𝐧𝐠 𝐭𝐨 𝐡𝐞𝐚𝐫 𝐬𝐢𝐠𝐧𝐬 𝐨𝐟 𝐢𝐧𝐭𝐞𝐥𝐥𝐢𝐠𝐞𝐧𝐜𝐞 𝐛𝐞𝐡𝐢𝐧𝐝 𝐢𝐧𝐭𝐞𝐫𝐬𝐭𝐞𝐥𝐥𝐚𝐫 𝐜𝐨𝐦𝐦𝐮𝐧𝐢𝐜𝐚𝐭𝐢𝐨𝐧, 𝐰𝐞 𝐚𝐫𝐞 𝐢𝐠𝐧𝐨𝐫𝐢𝐧𝐠 𝐭𝐡𝐨𝐬𝐞 𝐛𝐮𝐢𝐥𝐭 𝐢𝐧𝐭𝐨 𝐮𝐬.
𝟑) 𝐍𝐨 𝐦𝐮𝐭𝐚𝐭𝐢𝐨𝐧 𝐭𝐡𝐚𝐭 𝐢𝐧𝐜𝐫𝐞𝐚𝐬𝐞𝐬 𝐠𝐞𝐧𝐞𝐭𝐢𝐜 𝐢𝐧𝐟𝐨𝐫𝐦𝐚𝐭𝐢𝐨𝐧 𝐡𝐚𝐬 𝐞𝐯𝐞𝐫 𝐛𝐞𝐞𝐧 𝐝𝐢𝐬𝐜𝐨𝐯𝐞𝐫𝐞𝐝. 𝐌𝐮𝐭𝐚𝐭𝐢𝐨𝐧𝐬 𝐭𝐡𝐚𝐭 𝐢𝐧𝐜𝐫𝐞𝐚𝐬𝐞 𝐠𝐞𝐧𝐞𝐭𝐢𝐜 𝐢𝐧𝐟𝐨𝐫𝐦𝐚𝐭𝐢𝐨𝐧 𝐰𝐨𝐮𝐥𝐝 𝐛𝐞 𝐭𝐡𝐞 𝐫𝐚𝐰 𝐦𝐚𝐭𝐞𝐫𝐢𝐚𝐥 𝐧𝐞𝐜𝐞𝐬𝐬𝐚𝐫𝐲 𝐟𝐨𝐫 𝐞𝐯𝐨𝐥𝐮𝐭𝐢𝐨𝐧. 𝐓𝐨 𝐠𝐞𝐭 𝐟𝐫𝐨𝐦 "𝐚𝐦𝐨𝐞𝐛𝐚" 𝐭𝐨 "𝐦𝐚𝐧" 𝐰𝐨𝐮𝐥𝐝 𝐫𝐞𝐪𝐮𝐢𝐫𝐞 𝐚 𝐦𝐚𝐬𝐬𝐢𝐯𝐞 𝐧𝐞𝐭 𝐢𝐧𝐜𝐫𝐞𝐚𝐬𝐞 𝐢𝐧 𝐢𝐧𝐟𝐨𝐫𝐦𝐚𝐭𝐢𝐨𝐧. 𝐓𝐡𝐞𝐫𝐞 𝐚𝐫𝐞 𝐦𝐚𝐧𝐲 𝐞𝐱𝐚𝐦𝐩𝐥𝐞𝐬 𝐨𝐟 𝐬𝐮𝐩𝐩𝐨𝐬𝐞𝐝 𝐞𝐯𝐨𝐥𝐮𝐭𝐢𝐨𝐧 𝐠𝐢𝐯𝐞𝐧 𝐛𝐲 𝐩𝐫𝐨𝐩𝐨𝐧𝐞𝐧𝐭𝐬. 𝐕𝐚𝐫𝐢𝐚𝐭𝐢𝐨𝐧 𝐰𝐢𝐭𝐡𝐢𝐧 𝐚 𝐬𝐩𝐞𝐜𝐢𝐞𝐬 (𝐟𝐢𝐧𝐜𝐡 𝐛𝐞𝐚𝐤, 𝐟𝐨𝐫 𝐞𝐱𝐚𝐦𝐩𝐥𝐞), 𝐛𝐚𝐜𝐭𝐞𝐫𝐢𝐚 𝐭𝐡𝐚𝐭 𝐚𝐜𝐪𝐮𝐢𝐫𝐞 𝐚𝐧𝐭𝐢𝐛𝐢𝐨𝐭𝐢𝐜 𝐫𝐞𝐬𝐢𝐬𝐭𝐚𝐧𝐜𝐞, 𝐩𝐞𝐨𝐩𝐥𝐞 𝐛𝐨𝐫𝐧 𝐰𝐢𝐭𝐡 𝐚𝐧 𝐞𝐱𝐭𝐫𝐚 𝐜𝐡𝐫𝐨𝐦𝐨𝐬𝐨𝐦𝐞, 𝐞𝐭𝐜.
𝐇𝐨𝐰𝐞𝐯𝐞𝐫, 𝐧𝐨𝐧𝐞 𝐨𝐟 𝐭𝐡𝐞 𝐞𝐱𝐚𝐦𝐩𝐥𝐞𝐬 𝐝𝐞𝐦𝐨𝐧𝐬𝐭𝐫𝐚𝐭𝐞 𝐭𝐡𝐞 𝐝𝐞𝐯𝐞𝐥𝐨𝐩𝐦𝐞𝐧𝐭 𝐨𝐟 𝐧𝐞𝐰 𝐢𝐧𝐟𝐨𝐫𝐦𝐚𝐭𝐢𝐨𝐧. 𝐈𝐧𝐬𝐭𝐞𝐚𝐝, 𝐭𝐡𝐞𝐲 𝐝𝐞𝐦𝐨𝐧𝐬𝐭𝐫𝐚𝐭𝐞 𝐞𝐢𝐭𝐡𝐞𝐫 𝐩𝐫𝐞𝐩𝐫𝐨𝐠𝐫𝐚𝐦𝐦𝐞𝐝 𝐯𝐚𝐫𝐢𝐚𝐭𝐢𝐨𝐧, 𝐦𝐮𝐥𝐭𝐢𝐩𝐥𝐞 𝐜𝐨𝐩𝐢𝐞𝐬 𝐨𝐟 𝐞𝐱𝐢𝐬𝐭𝐢𝐧𝐠 𝐢𝐧𝐟𝐨𝐫𝐦𝐚𝐭𝐢𝐨𝐧, 𝐨𝐫 𝐞𝐯𝐞𝐧 𝐥𝐨𝐬𝐬 𝐨𝐟 𝐢𝐧𝐟𝐨𝐫𝐦𝐚𝐭𝐢𝐨𝐧 (𝐧𝐚𝐭𝐮𝐫𝐚𝐥 𝐬𝐞𝐥𝐞𝐜𝐭𝐢𝐨𝐧 𝐚𝐧𝐝 𝐚𝐝𝐚𝐩𝐭𝐚𝐭𝐢𝐨𝐧 𝐢𝐧𝐯𝐨𝐥𝐯𝐞 𝐥𝐨𝐬𝐬 𝐨𝐟 𝐢𝐧𝐟𝐨𝐫𝐦𝐚𝐭𝐢𝐨𝐧). 𝐓𝐡𝐞 𝐭𝐨𝐭𝐚𝐥 𝐥𝐚𝐜𝐤 𝐨𝐟 𝐚𝐧𝐲 𝐬𝐮𝐜𝐡 𝐞𝐯𝐢𝐝𝐞𝐧𝐜𝐞 𝐫𝐞𝐟𝐮𝐭𝐞𝐬 𝐞𝐯𝐨𝐥𝐮𝐭𝐢𝐨𝐧𝐚𝐫𝐲 𝐭𝐡𝐞𝐨𝐫𝐲.
𝟒) 𝐄𝐯𝐨𝐥𝐮𝐭𝐢𝐨𝐧 𝐟𝐥𝐢𝐞𝐬 𝐝𝐢𝐫𝐞𝐜𝐭𝐥𝐲 𝐢𝐧 𝐭𝐡𝐞 𝐟𝐚𝐜𝐞 𝐨𝐟 𝐞𝐧𝐭𝐫𝐨𝐩𝐲, 𝐭𝐡𝐞 𝐬𝐞𝐜𝐨𝐧𝐝 𝐥𝐚𝐰 𝐨𝐟 𝐭𝐡𝐞𝐫𝐦𝐨𝐝𝐲𝐧𝐚𝐦𝐢𝐜𝐬. 𝐓𝐡𝐢𝐬 𝐥𝐚𝐰 𝐨𝐟 𝐩𝐡𝐲𝐬𝐢𝐜𝐬 𝐬𝐭𝐚𝐭𝐞𝐬 𝐭𝐡𝐚𝐭 𝐚𝐥𝐥 𝐬𝐲𝐬𝐭𝐞𝐦𝐬, 𝐰𝐡𝐞𝐭𝐡𝐞𝐫 𝐨𝐩𝐞𝐧 𝐨𝐫 𝐜𝐥𝐨𝐬𝐞𝐝, 𝐭𝐞𝐧𝐝 𝐭𝐨 𝐝𝐢𝐬𝐨𝐫𝐝𝐞𝐫 (𝐨𝐫 "𝐭𝐡𝐞 𝐥𝐞𝐚𝐬𝐭 𝐞𝐧𝐞𝐫𝐠𝐞𝐭𝐢𝐜 𝐬𝐭𝐚𝐭𝐞"). 𝐓𝐡𝐞𝐫𝐞 𝐚𝐫𝐞 𝐬𝐨𝐦𝐞 𝐬𝐩𝐞𝐜𝐢𝐚𝐥 𝐜𝐚𝐬𝐞𝐬 𝐰𝐡𝐞𝐫𝐞 𝐥𝐨𝐜𝐚𝐥 𝐨𝐫𝐝𝐞𝐫 𝐜𝐚𝐧 𝐢𝐧𝐜𝐫𝐞𝐚𝐬𝐞, 𝐛𝐮𝐭 𝐭𝐡𝐢𝐬 𝐢𝐬 𝐚𝐭 𝐭𝐡𝐞 𝐞𝐱𝐩𝐞𝐧𝐬𝐞 𝐨𝐟 𝐠𝐫𝐞𝐚𝐭𝐞𝐫 𝐝𝐢𝐬𝐨𝐫𝐝𝐞𝐫 𝐞𝐥𝐬𝐞𝐰𝐡𝐞𝐫𝐞.
𝐑𝐚𝐰 𝐞𝐧𝐞𝐫𝐠𝐲 𝐜𝐚𝐧𝐧𝐨𝐭 𝐠𝐞𝐧𝐞𝐫𝐚𝐭𝐞 𝐭𝐡𝐞 𝐜𝐨𝐦𝐩𝐥𝐞𝐱 𝐬𝐲𝐬𝐭𝐞𝐦𝐬 𝐢𝐧 𝐥𝐢𝐯𝐢𝐧𝐠 𝐭𝐡𝐢𝐧𝐠𝐬, 𝐨𝐫 𝐭𝐡𝐞 𝐢𝐧𝐟𝐨𝐫𝐦𝐚𝐭𝐢𝐨𝐧 𝐫𝐞𝐪𝐮𝐢𝐫𝐞𝐝 𝐭𝐨 𝐛𝐮𝐢𝐥𝐝 𝐭𝐡𝐞𝐦. 𝐔𝐧𝐝𝐢𝐫𝐞𝐜𝐭𝐞𝐝 𝐞𝐧𝐞𝐫𝐠𝐲 𝐣𝐮𝐬𝐭 𝐬𝐩𝐞𝐞𝐝𝐬 𝐮𝐩 𝐭𝐡𝐞 𝐝𝐞𝐬𝐭𝐫𝐮𝐜𝐭𝐢𝐨𝐧. 𝐘𝐞𝐭, 𝐞𝐯𝐨𝐥𝐮𝐭𝐢𝐨𝐧 𝐢𝐬 𝐚 𝐛𝐮𝐢𝐥𝐝𝐢𝐧𝐠-𝐮𝐩 𝐩𝐫𝐨𝐜𝐞𝐬𝐬, 𝐬𝐮𝐠𝐠𝐞𝐬𝐭𝐢𝐧𝐠 𝐭𝐡𝐚𝐭 𝐭𝐡𝐢𝐧𝐠𝐬 𝐭𝐞𝐧𝐝 𝐭𝐨 𝐛𝐞𝐜𝐨𝐦𝐞 𝐦𝐨𝐫𝐞 𝐜𝐨𝐦𝐩𝐥𝐞𝐱 𝐚𝐧𝐝 𝐚𝐝𝐯𝐚𝐧𝐜𝐞𝐝 𝐨𝐯𝐞𝐫 𝐭𝐢𝐦𝐞. 𝐓𝐡𝐢𝐬 𝐢𝐬 𝐝𝐢𝐫𝐞𝐜𝐭𝐥𝐲 𝐨𝐩𝐩𝐨𝐬𝐞𝐝 𝐭𝐨 𝐭𝐡𝐞 𝐥𝐚𝐰 𝐨𝐟 𝐞𝐧𝐭𝐫𝐨𝐩𝐲.
𝟓) 𝐓𝐡𝐞𝐫𝐞 𝐢𝐬 𝐚 𝐭𝐨𝐭𝐚𝐥 𝐥𝐚𝐜𝐤 𝐨𝐟 𝐮𝐧𝐝𝐢𝐬𝐩𝐮𝐭𝐞𝐝 𝐞𝐱𝐚𝐦𝐩𝐥𝐞𝐬 (𝐟𝐨𝐬𝐬𝐢𝐥𝐢𝐳𝐞𝐝 𝐨𝐫 𝐥𝐢𝐯𝐢𝐧𝐠) 𝐨𝐟 𝐭𝐡𝐞 𝐦𝐢𝐥𝐥𝐢𝐨𝐧𝐬 𝐨𝐟 𝐭𝐫𝐚𝐧𝐬𝐢𝐭𝐢𝐨𝐧𝐚𝐥 𝐟𝐨𝐫𝐦𝐬 ("𝐦𝐢𝐬𝐬𝐢𝐧𝐠 𝐥𝐢𝐧𝐤𝐬") 𝐫𝐞𝐪𝐮𝐢𝐫𝐞𝐝 𝐟𝐨𝐫 𝐞𝐯𝐨𝐥𝐮𝐭𝐢𝐨𝐧 𝐭𝐨 𝐛𝐞 𝐭𝐫𝐮𝐞. 𝐄𝐯𝐨𝐥𝐮𝐭𝐢𝐨𝐧 𝐝𝐨𝐞𝐬 𝐧𝐨𝐭 𝐫𝐞𝐪𝐮𝐢𝐫𝐞 𝐚 𝐬𝐢𝐧𝐠𝐥𝐞 𝐦𝐢𝐬𝐬𝐢𝐧𝐠 𝐥𝐢𝐧𝐤 𝐛𝐮𝐭 𝐢𝐧𝐧𝐮𝐦𝐞𝐫𝐚𝐛𝐥𝐞 𝐨𝐧𝐞𝐬. 𝐖𝐞 𝐬𝐡𝐨𝐮𝐥𝐝 𝐛𝐞 𝐬𝐮𝐫𝐫𝐨𝐮𝐧𝐝𝐞𝐝 𝐛𝐲 𝐚 𝐳𝐨𝐨 𝐨𝐟 𝐭𝐫𝐚𝐧𝐬𝐢𝐭𝐢𝐨𝐧𝐚𝐥 𝐟𝐨𝐫𝐦𝐬 𝐭𝐡𝐚𝐭 𝐜𝐚𝐧𝐧𝐨𝐭 𝐛𝐞 𝐜𝐚𝐭𝐞𝐠𝐨𝐫𝐢𝐳𝐞𝐝 𝐚𝐬 𝐨𝐧𝐞 𝐩𝐚𝐫𝐭𝐢𝐜𝐮𝐥𝐚𝐫 𝐥𝐢𝐟𝐞 𝐟𝐨𝐫𝐦.
𝐁𝐮𝐭 𝐰𝐞 𝐝𝐨 𝐧𝐨𝐭 𝐬𝐞𝐞 𝐭𝐡𝐢𝐬—𝐭𝐡𝐞𝐫𝐞 𝐚𝐫𝐞 𝐝𝐢𝐟𝐟𝐞𝐫𝐞𝐧𝐭 𝐤𝐢𝐧𝐝𝐬 𝐨𝐟 𝐝𝐨𝐠𝐬, 𝐛𝐮𝐭 𝐚𝐥𝐥 𝐚𝐫𝐞 𝐜𝐥𝐞𝐚𝐫𝐥𝐲 𝐝𝐨𝐠𝐬. 𝐓𝐡𝐞 𝐟𝐨𝐬𝐬𝐢𝐥𝐬 𝐬𝐡𝐨𝐰 𝐝𝐢𝐟𝐟𝐞𝐫𝐞𝐧𝐭 𝐬𝐢𝐳𝐞𝐬 𝐨𝐟 𝐡𝐨𝐫𝐬𝐞𝐬, 𝐛𝐮𝐭 𝐚𝐥𝐥 𝐚𝐫𝐞 𝐜𝐥𝐞𝐚𝐫𝐥𝐲 𝐡𝐨𝐫𝐬𝐞𝐬. 𝐍𝐨𝐧𝐞 𝐢𝐬 𝐨𝐧 𝐭𝐡𝐞 𝐯𝐞𝐫𝐠𝐞 𝐨𝐟 𝐛𝐞𝐢𝐧𝐠 𝐬𝐨𝐦𝐞 𝐨𝐭𝐡𝐞𝐫 𝐥𝐢𝐟𝐞 𝐟𝐨𝐫𝐦. 𝐓𝐡𝐞 𝐟𝐨𝐬𝐬𝐢𝐥 𝐫𝐞𝐜𝐨𝐫𝐝 𝐬𝐡𝐨𝐰𝐬 𝐜𝐨𝐦𝐩𝐥𝐞𝐱 𝐟𝐨𝐬𝐬𝐢𝐥𝐢𝐳𝐞𝐝 𝐥𝐢𝐟𝐞 𝐬𝐮𝐝𝐝𝐞𝐧𝐥𝐲 𝐚𝐩𝐩𝐞𝐚𝐫𝐢𝐧𝐠, 𝐚𝐧𝐝 𝐭𝐡𝐞𝐫𝐞 𝐚𝐫𝐞 𝐦𝐚𝐣𝐨𝐫 𝐠𝐚𝐩𝐬 𝐛𝐞𝐭𝐰𝐞𝐞𝐧 𝐭𝐡𝐞 𝐟𝐨𝐬𝐬𝐢𝐥𝐢𝐳𝐞𝐝 "𝐤𝐢𝐧𝐝𝐬." 𝐃𝐚𝐫𝐰𝐢𝐧 𝐚𝐜𝐤𝐧𝐨𝐰𝐥𝐞𝐝𝐠𝐞𝐝 𝐭𝐡𝐚𝐭 𝐢𝐟 𝐡𝐢𝐬 𝐭𝐡𝐞𝐨𝐫𝐲 𝐰𝐞𝐫𝐞 𝐭𝐫𝐮𝐞, 𝐢𝐭 𝐰𝐨𝐮𝐥𝐝 𝐫𝐞𝐪𝐮𝐢𝐫𝐞 𝐦𝐢𝐥𝐥𝐢𝐨𝐧𝐬 𝐨𝐟 𝐭𝐫𝐚𝐧𝐬𝐢𝐭𝐢𝐨𝐧𝐚𝐥 𝐟𝐨𝐫𝐦𝐬. 𝐇𝐞 𝐛𝐞𝐥𝐢𝐞𝐯𝐞𝐝 𝐭𝐡𝐞𝐲 𝐰𝐨𝐮𝐥𝐝 𝐛𝐞 𝐟𝐨𝐮𝐧𝐝 𝐢𝐧 𝐟𝐨𝐬𝐬𝐢𝐥 𝐫𝐞𝐜𝐨𝐫𝐝𝐬. 𝐓𝐡𝐞𝐲 𝐡𝐚𝐯𝐞 𝐧𝐨𝐭 𝐛𝐞𝐞𝐧.
𝟔) 𝐏𝐢𝐜𝐭𝐮𝐫𝐞𝐬 𝐨𝐟 𝐚𝐩𝐞-𝐭𝐨-𝐡𝐮𝐦𝐚𝐧 "𝐦𝐢𝐬𝐬𝐢𝐧𝐠 𝐥𝐢𝐧𝐤𝐬" 𝐚𝐫𝐞 𝐞𝐱𝐭𝐫𝐞𝐦𝐞𝐥𝐲 𝐬𝐮𝐛𝐣𝐞𝐜𝐭𝐢𝐯𝐞 𝐚𝐧𝐝 𝐛𝐚𝐬𝐞𝐝 𝐨𝐧 𝐞𝐯𝐨𝐥𝐮𝐭𝐢𝐨𝐧𝐢𝐬𝐭𝐬' 𝐚𝐥𝐫𝐞𝐚𝐝𝐲-𝐟𝐨𝐫𝐦𝐞𝐝 𝐚𝐬𝐬𝐮𝐦𝐩𝐭𝐢𝐨𝐧𝐬. 𝐎𝐟𝐭𝐞𝐧, 𝐭𝐡𝐞𝐲 𝐚𝐫𝐞 𝐬𝐢𝐦𝐩𝐥𝐲 𝐜𝐨𝐧𝐭𝐫𝐢𝐯𝐞𝐝. 𝐓𝐡𝐞 𝐬𝐞𝐫𝐢𝐞𝐬 𝐨𝐟 𝐩𝐢𝐜𝐭𝐮𝐫𝐞𝐬 𝐨𝐫 𝐦𝐨𝐝𝐞𝐥𝐬 𝐭𝐡𝐚𝐭 𝐬𝐡𝐨𝐰 𝐩𝐫𝐨𝐠𝐫𝐞𝐬𝐬𝐢𝐯𝐞 𝐝𝐞𝐯𝐞𝐥𝐨𝐩𝐦𝐞𝐧𝐭 𝐟𝐫𝐨𝐦 𝐚 𝐥𝐢𝐭𝐭𝐥𝐞 𝐦𝐨𝐧𝐤𝐞𝐲 𝐭𝐨 𝐚 𝐦𝐨𝐝𝐞𝐫𝐧 𝐦𝐚𝐧 𝐚𝐫𝐞 𝐚𝐧 𝐢𝐧𝐬𝐮𝐥𝐭 𝐭𝐨 𝐬𝐜𝐢𝐞𝐧𝐭𝐢𝐟𝐢𝐜 𝐫𝐞𝐬𝐞𝐚𝐫𝐜𝐡. 𝐓𝐡𝐞𝐬𝐞 𝐚𝐫𝐞 𝐨𝐟𝐭𝐞𝐧 𝐛𝐚𝐬𝐞𝐝 𝐨𝐧 𝐟𝐫𝐚𝐠𝐦𝐞𝐧𝐭𝐚𝐫𝐲 𝐫𝐞𝐦𝐚𝐢𝐧𝐬 𝐭𝐡𝐚𝐭 𝐜𝐚𝐧 𝐛𝐞 "𝐫𝐞𝐜𝐨𝐧𝐬𝐭𝐫𝐮𝐜𝐭𝐞𝐝" 𝐚 𝐡𝐮𝐧𝐝𝐫𝐞𝐝 𝐝𝐢𝐟𝐟𝐞𝐫𝐞𝐧𝐭 𝐰𝐚𝐲𝐬.
𝐓𝐡𝐞 𝐟𝐚𝐜𝐭 𝐢𝐬 𝐦𝐚𝐧𝐲 𝐬𝐮𝐩𝐩𝐨𝐬𝐞𝐝 "𝐚𝐩𝐞-𝐦𝐞𝐧" 𝐚𝐫𝐞 𝐯𝐞𝐫𝐲 𝐜𝐥𝐞𝐚𝐫𝐥𝐲 𝐚𝐩𝐞𝐬. 𝐄𝐯𝐨𝐥𝐮𝐭𝐢𝐨𝐧𝐢𝐬𝐭𝐬 𝐧𝐨𝐰 𝐚𝐝𝐦𝐢𝐭 𝐭𝐡𝐚𝐭 𝐨𝐭𝐡𝐞𝐫 𝐬𝐨-𝐜𝐚𝐥𝐥𝐞𝐝 "𝐚𝐩𝐞-𝐦𝐞𝐧" 𝐰𝐨𝐮𝐥𝐝 𝐛𝐞 𝐚𝐛𝐥𝐞 𝐭𝐨 𝐡𝐚𝐯𝐞 𝐜𝐡𝐢𝐥𝐝𝐫𝐞𝐧 𝐛𝐲 𝐦𝐨𝐝𝐞𝐫𝐧 𝐡𝐮𝐦𝐚𝐧𝐬, 𝐰𝐡𝐢𝐜𝐡 𝐦𝐚𝐤𝐞𝐬 𝐭𝐡𝐞𝐦 𝐭𝐡𝐞 𝐬𝐚𝐦𝐞 𝐬𝐩𝐞𝐜𝐢𝐞𝐬 𝐚𝐬 𝐡𝐮𝐦𝐚𝐧𝐬. 𝐓𝐡𝐞 𝐦𝐚𝐢𝐧 𝐬𝐩𝐞𝐜𝐢𝐞𝐬 𝐬𝐚𝐢𝐝 𝐭𝐨 𝐛𝐫𝐢𝐝𝐠𝐞 𝐭𝐡𝐢𝐬 𝐠𝐚𝐩, 𝐇𝐨𝐦𝐨 𝐡𝐚𝐛𝐢𝐥𝐢𝐬, 𝐢𝐬 𝐭𝐡𝐨𝐮𝐠𝐡𝐭 𝐛𝐲 𝐦𝐚𝐧𝐲 𝐭𝐨 𝐛𝐞 𝐚 𝐦𝐢𝐱𝐭𝐮𝐫𝐞 𝐨𝐟 𝐚𝐩𝐞 𝐚𝐧𝐝 𝐡𝐮𝐦𝐚𝐧 𝐟𝐨𝐬𝐬𝐢𝐥𝐬.
𝐈𝐧 𝐨𝐭𝐡𝐞𝐫 𝐰𝐨𝐫𝐝𝐬, 𝐭𝐡𝐞 "𝐦𝐢𝐬𝐬𝐢𝐧𝐠 𝐥𝐢𝐧𝐤" (𝐢𝐧 𝐫𝐞𝐚𝐥𝐢𝐭𝐲 𝐭𝐡𝐞𝐫𝐞 𝐰𝐨𝐮𝐥𝐝 𝐡𝐚𝐯𝐞 𝐭𝐨 𝐛𝐞 𝐦𝐢𝐥𝐥𝐢𝐨𝐧𝐬 𝐨𝐟 𝐭𝐡𝐞𝐦) 𝐢𝐬 𝐬𝐭𝐢𝐥𝐥 𝐦𝐢𝐬𝐬𝐢𝐧𝐠. 𝐓𝐡𝐞 𝐛𝐨𝐝𝐲 𝐡𝐚𝐢𝐫 𝐚𝐧𝐝 𝐭𝐡𝐞 𝐛𝐥𝐚𝐧𝐤 𝐞𝐱𝐩𝐫𝐞𝐬𝐬𝐢𝐨𝐧𝐬 𝐨𝐟 𝐬𝐮𝐛-𝐡𝐮𝐦𝐚𝐧𝐬 𝐢𝐧 𝐭𝐡𝐞𝐬𝐞 𝐦𝐨𝐝𝐞𝐥𝐬 𝐝𝐨𝐞𝐬𝐧'𝐭 𝐜𝐨𝐦𝐞 𝐟𝐫𝐨𝐦 𝐭𝐡𝐞 𝐛𝐨𝐧𝐞𝐬, 𝐛𝐮𝐭 𝐭𝐡𝐞 𝐚𝐬𝐬𝐮𝐦𝐩𝐭𝐢𝐨𝐧𝐬 𝐨𝐟 𝐭𝐡𝐞 𝐚𝐫𝐭𝐢𝐬𝐭. 𝐕𝐢𝐫𝐭𝐮𝐚𝐥𝐥𝐲 𝐧𝐨𝐭𝐡𝐢𝐧𝐠 𝐜𝐚𝐧 𝐛𝐞 𝐝𝐞𝐭𝐞𝐫𝐦𝐢𝐧𝐞𝐝 𝐚𝐛𝐨𝐮𝐭 𝐡𝐚𝐢𝐫 𝐚𝐧𝐝 𝐭𝐡𝐞 𝐥𝐨𝐨𝐤 𝐢𝐧 𝐬𝐨𝐦𝐞𝐨𝐧𝐞'𝐬 𝐞𝐲𝐞𝐬 𝐛𝐚𝐬𝐞𝐝 𝐨𝐧 𝐚 𝐟𝐞𝐰 𝐨𝐥𝐝 𝐛𝐨𝐧𝐞𝐬.
𝟕) 𝐓𝐡𝐞 𝐝𝐚𝐭𝐢𝐧𝐠 𝐦𝐞𝐭𝐡𝐨𝐝𝐬 𝐭𝐡𝐚𝐭 𝐞𝐯𝐨𝐥𝐮𝐭𝐢𝐨𝐧𝐢𝐬𝐭𝐬 𝐫𝐞𝐥𝐲 𝐮𝐩𝐨𝐧 𝐭𝐨 𝐚𝐬𝐬𝐢𝐠𝐧 𝐦𝐢𝐥𝐥𝐢𝐨𝐧𝐬 𝐚𝐧𝐝 𝐛𝐢𝐥𝐥𝐢𝐨𝐧𝐬 𝐨𝐟 𝐲𝐞𝐚𝐫𝐬 𝐭𝐨 𝐫𝐨𝐜𝐤𝐬 𝐚𝐫𝐞 𝐯𝐞𝐫𝐲 𝐢𝐧𝐜𝐨𝐧𝐬𝐢𝐬𝐭𝐞𝐧𝐭 𝐚𝐧𝐝 𝐛𝐚𝐬𝐞𝐝 𝐨𝐧 𝐮𝐧𝐩𝐫𝐨𝐯𝐞𝐧 (𝐚𝐧𝐝 𝐪𝐮𝐞𝐬𝐭𝐢𝐨𝐧𝐚𝐛𝐥𝐞) 𝐚𝐬𝐬𝐮𝐦𝐩𝐭𝐢𝐨𝐧𝐬. 𝐃𝐚𝐭𝐢𝐧𝐠 𝐦𝐞𝐭𝐡𝐨𝐝𝐬 𝐭𝐡𝐚𝐭 𝐮𝐬𝐞 𝐫𝐚𝐝𝐢𝐨𝐚𝐜𝐭𝐢𝐯𝐞 𝐝𝐞𝐜𝐚𝐲 𝐭𝐨 𝐝𝐞𝐭𝐞𝐫𝐦𝐢𝐧𝐞 𝐚𝐠𝐞 𝐚𝐬𝐬𝐮𝐦𝐞 𝐭𝐡𝐚𝐭 𝐫𝐚𝐝𝐢𝐨𝐚𝐜𝐭𝐢𝐯𝐞 𝐝𝐞𝐜𝐚𝐲 𝐫𝐚𝐭𝐞𝐬 𝐡𝐚𝐯𝐞 𝐚𝐥𝐰𝐚𝐲𝐬 𝐛𝐞𝐞𝐧 𝐜𝐨𝐧𝐬𝐭𝐚𝐧𝐭.
𝐘𝐞𝐭, 𝐫𝐞𝐬𝐞𝐚𝐫𝐜𝐡 𝐡𝐚𝐬 𝐬𝐡𝐨𝐰𝐧 𝐭𝐡𝐚𝐭 𝐝𝐞𝐜𝐚𝐲 𝐫𝐚𝐭𝐞𝐬 𝐜𝐚𝐧 𝐜𝐡𝐚𝐧𝐠𝐞 𝐚𝐜𝐜𝐨𝐫𝐝𝐢𝐧𝐠 𝐭𝐨 𝐭𝐡𝐞 𝐜𝐡𝐞𝐦𝐢𝐜𝐚𝐥 𝐞𝐧𝐯𝐢𝐫𝐨𝐧𝐦𝐞𝐧𝐭 𝐨𝐟 𝐭𝐡𝐞 𝐦𝐚𝐭𝐞𝐫𝐢𝐚𝐥 𝐛𝐞𝐢𝐧𝐠 𝐭𝐞𝐬𝐭𝐞𝐝. 𝐈𝐧 𝐟𝐚𝐜𝐭, 𝐝𝐞𝐜𝐚𝐲 𝐫𝐚𝐭𝐞𝐬 𝐡𝐚𝐯𝐞 𝐛𝐞𝐞𝐧 𝐢𝐧𝐜𝐫𝐞𝐚𝐬𝐞𝐝 𝐢𝐧 𝐭𝐡𝐞 𝐥𝐚𝐛𝐨𝐫𝐚𝐭𝐨𝐫𝐲 𝐛𝐲 𝐚 𝐟𝐚𝐜𝐭𝐨𝐫 𝐨𝐟 𝐚 𝐛𝐢𝐥𝐥𝐢𝐨𝐧. 𝐀𝐥𝐥 𝐬𝐮𝐜𝐡 𝐝𝐚𝐭𝐢𝐧𝐠 𝐦𝐞𝐭𝐡𝐨𝐝𝐬 𝐚𝐥𝐬𝐨 𝐚𝐬𝐬𝐮𝐦𝐞 𝐚 𝐜𝐥𝐨𝐬𝐞𝐝 𝐬𝐲𝐬𝐭𝐞𝐦—𝐭𝐡𝐚𝐭 𝐧𝐨 𝐢𝐬𝐨𝐭𝐨𝐩𝐞𝐬 𝐰𝐞𝐫𝐞 𝐠𝐚𝐢𝐧𝐞𝐝 𝐨𝐫 𝐥𝐨𝐬𝐭 𝐛𝐲 𝐭𝐡𝐞 𝐫𝐨𝐜𝐤 𝐬𝐢𝐧𝐜𝐞 𝐢𝐭 𝐟𝐨𝐫𝐦𝐞𝐝.
𝐈𝐭 𝐢𝐬 𝐜𝐨𝐦𝐦𝐨𝐧 𝐤𝐧𝐨𝐰𝐥𝐞𝐝𝐠𝐞 𝐭𝐡𝐚𝐭 𝐡𝐲𝐝𝐫𝐨𝐭𝐡𝐞𝐫𝐦𝐚𝐥 𝐰𝐚𝐭𝐞𝐫𝐬, 𝐚𝐭 𝐭𝐞𝐦𝐩𝐞𝐫𝐚𝐭𝐮𝐫𝐞𝐬 𝐨𝐟 𝐨𝐧𝐥𝐲 𝐚 𝐟𝐞𝐰 𝐡𝐮𝐧𝐝𝐫𝐞𝐝 𝐝𝐞𝐠𝐫𝐞𝐞𝐬 𝐂𝐞𝐧𝐭𝐢𝐠𝐫𝐚𝐝𝐞, 𝐜𝐚𝐧 𝐜𝐫𝐞𝐚𝐭𝐞 𝐚𝐧 𝐨𝐩𝐞𝐧 𝐬𝐲𝐬𝐭𝐞𝐦 𝐰𝐡𝐞𝐫𝐞 𝐜𝐡𝐞𝐦𝐢𝐜𝐚𝐥𝐬 𝐦𝐨𝐯𝐞 𝐞𝐚𝐬𝐢𝐥𝐲 𝐟𝐫𝐨𝐦 𝐨𝐧𝐞 𝐫𝐨𝐜𝐤 𝐬𝐲𝐬𝐭𝐞𝐦 𝐭𝐨 𝐚𝐧𝐨𝐭𝐡𝐞𝐫. 𝐈𝐧 𝐟𝐚𝐜𝐭, 𝐭𝐡𝐢𝐬 𝐩𝐫𝐨𝐜𝐞𝐬𝐬 𝐢𝐬 𝐨𝐧𝐞 𝐨𝐟 𝐭𝐡𝐞 𝐞𝐱𝐜𝐮𝐬𝐞𝐬 𝐮𝐬𝐞𝐝 𝐛𝐲 𝐞𝐯𝐨𝐥𝐮𝐭𝐢𝐨𝐧𝐢𝐬𝐭𝐬 𝐭𝐨 𝐫𝐞𝐣𝐞𝐜𝐭 𝐝𝐚𝐭𝐞𝐬 𝐭𝐡𝐚𝐭 𝐝𝐨 𝐧𝐨𝐭 𝐟𝐢𝐭 𝐭𝐡𝐞𝐢𝐫 𝐞𝐱𝐩𝐞𝐜𝐭𝐚𝐭𝐢𝐨𝐧𝐬. 𝐖𝐡𝐚𝐭 𝐢𝐬 𝐧𝐨𝐭 𝐜𝐨𝐦𝐦𝐨𝐧𝐥𝐲 𝐤𝐧𝐨𝐰𝐧 𝐢𝐬 𝐭𝐡𝐚𝐭 𝐭𝐡𝐞 𝐦𝐚𝐣𝐨𝐫𝐢𝐭𝐲 𝐨𝐟 𝐝𝐚𝐭𝐞𝐬 𝐚𝐫𝐞 𝐧𝐨𝐭 𝐞𝐯𝐞𝐧 𝐜𝐨𝐧𝐬𝐢𝐬𝐭𝐞𝐧𝐭 𝐟𝐨𝐫 𝐭𝐡𝐞 𝐬𝐚𝐦𝐞 𝐫𝐨𝐜𝐤.
𝐅𝐮𝐫𝐭𝐡𝐞𝐫𝐦𝐨𝐫𝐞, 𝟐𝟎𝐭𝐡 𝐜𝐞𝐧𝐭𝐮𝐫𝐲 𝐥𝐚𝐯𝐚 𝐟𝐥𝐨𝐰𝐬 𝐨𝐟𝐭𝐞𝐧 𝐫𝐞𝐠𝐢𝐬𝐭𝐞𝐫 𝐝𝐚𝐭𝐞𝐬 𝐢𝐧 𝐭𝐡𝐞 𝐦𝐢𝐥𝐥𝐢𝐨𝐧𝐬 𝐭𝐨 𝐛𝐢𝐥𝐥𝐢𝐨𝐧𝐬 𝐨𝐟 𝐲𝐞𝐚𝐫𝐬. 𝐓𝐡𝐞𝐫𝐞 𝐚𝐫𝐞 𝐦𝐚𝐧𝐲 𝐝𝐢𝐟𝐟𝐞𝐫𝐞𝐧𝐭 𝐰𝐚𝐲𝐬 𝐨𝐟 𝐝𝐚𝐭𝐢𝐧𝐠 𝐭𝐡𝐞 𝐞𝐚𝐫𝐭𝐡, 𝐚𝐧𝐝 𝐦𝐚𝐧𝐲 𝐨𝐟 𝐭𝐡𝐞𝐦 𝐩𝐨𝐢𝐧𝐭 𝐭𝐨 𝐚𝐧 𝐞𝐚𝐫𝐭𝐡 𝐦𝐮𝐜𝐡 𝐭𝐨𝐨 𝐲𝐨𝐮𝐧𝐠 𝐟𝐨𝐫 𝐞𝐯𝐨𝐥𝐮𝐭𝐢𝐨𝐧 𝐭𝐨 𝐡𝐚𝐯𝐞 𝐡𝐚𝐝 𝐚 𝐜𝐡𝐚𝐧𝐜𝐞. 𝐀𝐥𝐥 𝐚𝐠𝐞-𝐝𝐚𝐭𝐢𝐧𝐠 𝐦𝐞𝐭𝐡𝐨𝐝𝐬 𝐫𝐞𝐥𝐲 𝐨𝐧 𝐮𝐧𝐩𝐫𝐨𝐯𝐚𝐛𝐥𝐞 𝐚𝐬𝐬𝐮𝐦𝐩𝐭𝐢𝐨𝐧𝐬.
𝟖) 𝐔𝐬𝐞𝐬 𝐜𝐨𝐧𝐭𝐢𝐧𝐮𝐞 𝐭𝐨 𝐛𝐞 𝐟𝐨𝐮𝐧𝐝 𝐟𝐨𝐫 𝐬𝐮𝐩𝐩𝐨𝐬𝐞𝐝𝐥𝐲 "𝐥𝐞𝐟𝐭𝐨𝐯𝐞𝐫" 𝐛𝐨𝐝𝐲 𝐬𝐭𝐫𝐮𝐜𝐭𝐮𝐫𝐞𝐬. 𝐄𝐯𝐨𝐥𝐮𝐭𝐢𝐨𝐧𝐢𝐬𝐭𝐬 𝐩𝐨𝐢𝐧𝐭 𝐭𝐨 𝐮𝐬𝐞𝐥𝐞𝐬𝐬 𝐚𝐧𝐝 𝐯𝐞𝐬𝐭𝐢𝐠𝐢𝐚𝐥 (𝐥𝐞𝐟𝐭𝐨𝐯𝐞𝐫) 𝐛𝐨𝐝𝐲 𝐬𝐭𝐫𝐮𝐜𝐭𝐮𝐫𝐞𝐬 𝐚𝐬 𝐞𝐯𝐢𝐝𝐞𝐧𝐜𝐞 𝐨𝐟 𝐞𝐯𝐨𝐥𝐮𝐭𝐢𝐨𝐧. 𝐇𝐨𝐰𝐞𝐯𝐞𝐫, 𝐢𝐭 𝐢𝐬 𝐢𝐦𝐩𝐨𝐬𝐬𝐢𝐛𝐥𝐞 𝐭𝐨 𝐩𝐫𝐨𝐯𝐞 𝐭𝐡𝐚𝐭 𝐚𝐧 𝐨𝐫𝐠𝐚𝐧 𝐢𝐬 𝐮𝐬𝐞𝐥𝐞𝐬𝐬 𝐛𝐞𝐜𝐚𝐮𝐬𝐞 𝐭𝐡𝐞𝐫𝐞 𝐢𝐬 𝐚𝐥𝐰𝐚𝐲𝐬 𝐭𝐡𝐞 𝐩𝐨𝐬𝐬𝐢𝐛𝐢𝐥𝐢𝐭𝐲 𝐭𝐡𝐚𝐭 𝐚 𝐮𝐬𝐞 𝐦𝐚𝐲 𝐛𝐞 𝐝𝐢𝐬𝐜𝐨𝐯𝐞𝐫𝐞𝐝 𝐢𝐧 𝐭𝐡𝐞 𝐟𝐮𝐭𝐮𝐫𝐞.
𝐓𝐡𝐚𝐭 𝐡𝐚𝐬 𝐛𝐞𝐞𝐧 𝐭𝐡𝐞 𝐜𝐚𝐬𝐞 𝐟𝐨𝐫 𝐨𝐯𝐞𝐫 𝟏𝟎𝟎 𝐬𝐮𝐩𝐩𝐨𝐬𝐞𝐝𝐥𝐲 𝐮𝐬𝐞𝐥𝐞𝐬𝐬 𝐨𝐫𝐠𝐚𝐧𝐬 𝐰𝐡𝐢𝐜𝐡 𝐚𝐫𝐞 𝐧𝐨𝐰 𝐤𝐧𝐨𝐰𝐧 𝐭𝐨 𝐛𝐞 𝐞𝐬𝐬𝐞𝐧𝐭𝐢𝐚𝐥. 𝐒𝐜𝐢𝐞𝐧𝐭𝐢𝐬𝐭𝐬 𝐜𝐨𝐧𝐭𝐢𝐧𝐮𝐞 𝐭𝐨 𝐝𝐢𝐬𝐜𝐨𝐯𝐞𝐫 𝐮𝐬𝐞𝐬 𝐟𝐨𝐫 𝐬𝐮𝐜𝐡 𝐨𝐫𝐠𝐚𝐧𝐬. 𝐈𝐭 𝐢𝐬 𝐰𝐨𝐫𝐭𝐡 𝐧𝐨𝐭𝐢𝐧𝐠 𝐭𝐡𝐚𝐭 𝐞𝐯𝐞𝐧 𝐢𝐟 𝐚𝐧 𝐨𝐫𝐠𝐚𝐧 𝐰𝐞𝐫𝐞 𝐧𝐨 𝐥𝐨𝐧𝐠𝐞𝐫 𝐧𝐞𝐞𝐝𝐞𝐝 (𝐞.𝐠., 𝐞𝐲𝐞𝐬 𝐨𝐟 𝐛𝐥𝐢𝐧𝐝 𝐜𝐫𝐞𝐚𝐭𝐮𝐫𝐞𝐬 𝐢𝐧 𝐜𝐚𝐯𝐞𝐬), 𝐢𝐭 𝐰𝐨𝐮𝐥𝐝 𝐩𝐫𝐨𝐯𝐞 𝐝𝐞𝐯𝐨𝐥𝐮𝐭𝐢𝐨𝐧 𝐧𝐨𝐭 𝐞𝐯𝐨𝐥𝐮𝐭𝐢𝐨𝐧. 𝐓𝐡𝐞 𝐞𝐯𝐨𝐥𝐮𝐭𝐢𝐨𝐧𝐚𝐫𝐲 𝐡𝐲𝐩𝐨𝐭𝐡𝐞𝐬𝐢𝐬 𝐧𝐞𝐞𝐝𝐬 𝐭𝐨 𝐟𝐢𝐧𝐝 𝐞𝐱𝐚𝐦𝐩𝐥𝐞𝐬 𝐨𝐟 𝐝𝐞𝐯𝐞𝐥𝐨𝐩𝐢𝐧𝐠 𝐨𝐫𝐠𝐚𝐧𝐬—𝐭𝐡𝐨𝐬𝐞 𝐭𝐡𝐚𝐭 𝐚𝐫𝐞 𝐢𝐧𝐜𝐫𝐞𝐚𝐬𝐢𝐧𝐠 𝐢𝐧 𝐜𝐨𝐦𝐩𝐥𝐞𝐱𝐢𝐭𝐲.
𝟗) 𝐄𝐯𝐨𝐥𝐮𝐭𝐢𝐨𝐧 𝐢𝐬 𝐬𝐚𝐢𝐝 𝐭𝐨 𝐡𝐚𝐯𝐞 𝐛𝐞𝐠𝐮𝐧 𝐛𝐲 𝐬𝐩𝐨𝐧𝐭𝐚𝐧𝐞𝐨𝐮𝐬 𝐠𝐞𝐧𝐞𝐫𝐚𝐭𝐢𝐨𝐧—𝐚 𝐜𝐨𝐧𝐜𝐞𝐩𝐭 𝐫𝐢𝐝𝐢𝐜𝐮𝐥𝐞𝐝 𝐛𝐲 𝐛𝐢𝐨𝐥𝐨𝐠𝐲. 𝐖𝐡𝐞𝐧 𝐈 𝐰𝐚𝐬 𝐚 𝐬𝐨𝐩𝐡𝐨𝐦𝐨𝐫𝐞 𝐢𝐧 𝐡𝐢𝐠𝐡 𝐬𝐜𝐡𝐨𝐨𝐥, 𝐚𝐧𝐝 𝐚 𝐛𝐫𝐚𝐧𝐝-𝐧𝐞𝐰 𝐂𝐡𝐫𝐢𝐬𝐭𝐢𝐚𝐧, 𝐦𝐲 𝐛𝐢𝐨𝐥𝐨𝐠𝐲 𝐜𝐥𝐚𝐬𝐬 𝐬𝐩𝐞𝐧𝐭 𝐭𝐡𝐞 𝐟𝐢𝐫𝐬𝐭 𝐬𝐞𝐦𝐞𝐬𝐭𝐞𝐫 𝐝𝐢𝐬𝐜𝐮𝐬𝐬𝐢𝐧𝐠 𝐡𝐨𝐰 𝐢𝐠𝐧𝐨𝐫𝐚𝐧𝐭 𝐩𝐞𝐨𝐩𝐥𝐞 𝐮𝐬𝐞𝐝 𝐭𝐨 𝐛𝐞𝐥𝐢𝐞𝐯𝐞 𝐭𝐡𝐚𝐭 𝐠𝐚𝐫𝐛𝐚𝐠𝐞 𝐠𝐚𝐯𝐞 𝐫𝐢𝐬𝐞 𝐭𝐨 𝐫𝐚𝐭𝐬, 𝐚𝐧𝐝 𝐫𝐚𝐰 𝐦𝐞𝐚𝐭 𝐩𝐫𝐨𝐝𝐮𝐜𝐞𝐝 𝐦𝐚𝐠𝐠𝐨𝐭𝐬. 𝐓𝐡𝐢𝐬 𝐧𝐨𝐰 𝐝𝐢𝐬𝐩𝐫𝐨𝐯𝐞𝐧 𝐜𝐨𝐧𝐜𝐞𝐩𝐭 𝐰𝐚𝐬 𝐜𝐚𝐥𝐥𝐞𝐝 "𝐬𝐩𝐨𝐧𝐭𝐚𝐧𝐞𝐨𝐮𝐬 𝐠𝐞𝐧𝐞𝐫𝐚𝐭𝐢𝐨𝐧."
𝐋𝐨𝐮𝐢𝐬 𝐏𝐚𝐬𝐭𝐞𝐮𝐫 𝐩𝐫𝐨𝐯𝐞𝐝 𝐭𝐡𝐚𝐭 𝐥𝐢𝐟𝐞 𝐨𝐧𝐥𝐲 𝐜𝐨𝐦𝐞𝐬 𝐟𝐫𝐨𝐦 𝐥𝐢𝐟𝐞—𝐭𝐡𝐢𝐬 𝐢𝐬 𝐭𝐡𝐞 𝐥𝐚𝐰 𝐨𝐟 𝐛𝐢𝐨𝐠𝐞𝐧𝐞𝐬𝐢𝐬. 𝐓𝐡𝐞 𝐧𝐞𝐱𝐭 𝐬𝐞𝐦𝐞𝐬𝐭𝐞𝐫 𝐰𝐞 𝐬𝐭𝐮𝐝𝐢𝐞𝐝 𝐞𝐯𝐨𝐥𝐮𝐭𝐢𝐨𝐧, 𝐰𝐡𝐞𝐫𝐞 𝐰𝐞 𝐥𝐞𝐚𝐫𝐧𝐞𝐝 𝐭𝐡𝐚𝐭 𝐭𝐡𝐞 𝐟𝐢𝐫𝐬𝐭 𝐥𝐢𝐯𝐢𝐧𝐠 𝐜𝐞𝐥𝐥 𝐜𝐚𝐦𝐞 𝐟𝐫𝐨𝐦 𝐚 𝐟𝐫𝐞𝐚𝐤 𝐜𝐨𝐦𝐛𝐢𝐧𝐚𝐭𝐢𝐨𝐧 𝐨𝐟 𝐧𝐨𝐧𝐥𝐢𝐯𝐢𝐧𝐠 𝐦𝐚𝐭𝐞𝐫𝐢𝐚𝐥 (𝐰𝐡𝐞𝐫𝐞 𝐭𝐡𝐚𝐭 𝐧𝐨𝐧𝐥𝐢𝐯𝐢𝐧𝐠 𝐦𝐚𝐭𝐞𝐫𝐢𝐚𝐥 𝐜𝐚𝐦𝐞 𝐟𝐫𝐨𝐦, 𝐰𝐞 𝐰𝐞𝐫𝐞 𝐧𝐨𝐭 𝐭𝐨𝐥𝐝). "𝐂𝐡𝐞𝐦𝐢𝐜𝐚𝐥 𝐄𝐯𝐨𝐥𝐮𝐭𝐢𝐨𝐧" 𝐢𝐬 𝐣𝐮𝐬𝐭 𝐚𝐧𝐨𝐭𝐡𝐞𝐫 𝐰𝐚𝐲 𝐨𝐟 𝐬𝐚𝐲𝐢𝐧𝐠 "𝐬𝐩𝐨𝐧𝐭𝐚𝐧𝐞𝐨𝐮𝐬 𝐠𝐞𝐧𝐞𝐫𝐚𝐭𝐢𝐨𝐧"—𝐥𝐢𝐟𝐞 𝐜𝐨𝐦𝐞𝐬 𝐟𝐫𝐨𝐦 𝐧𝐨𝐧𝐥𝐢𝐟𝐞. 𝐄𝐯𝐨𝐥𝐮𝐭𝐢𝐨𝐧 𝐢𝐬 𝐭𝐡𝐞𝐫𝐞𝐟𝐨𝐫𝐞 𝐛𝐮𝐢𝐥𝐭 𝐨𝐧 𝐚 𝐟𝐚𝐥𝐥𝐚𝐜𝐲 𝐬𝐜𝐢𝐞𝐧𝐜𝐞 𝐥𝐨𝐧𝐠 𝐚𝐠𝐨 𝐩𝐫𝐨𝐯𝐞𝐝 𝐭𝐨 𝐛𝐞 𝐢𝐦𝐩𝐨𝐬𝐬𝐢𝐛𝐥𝐞.
𝟏𝟎) 𝐄𝐯𝐨𝐥𝐮𝐭𝐢𝐨𝐧𝐢𝐬𝐭𝐬 𝐚𝐝𝐦𝐢𝐭 𝐭𝐡𝐚𝐭 𝐭𝐡𝐞 𝐜𝐡𝐚𝐧𝐜𝐞𝐬 𝐨𝐟 𝐞𝐯𝐨𝐥𝐮𝐭𝐢𝐨𝐧𝐚𝐫𝐲 𝐩𝐫𝐨𝐠𝐫𝐞𝐬𝐬 𝐚𝐫𝐞 𝐞𝐱𝐭𝐫𝐞𝐦𝐞𝐥𝐲 𝐥𝐨𝐰. 𝐘𝐞𝐭, 𝐭𝐡𝐞𝐲 𝐛𝐞𝐥𝐢𝐞𝐯𝐞 𝐭𝐡𝐚𝐭 𝐠𝐢𝐯𝐞𝐧 𝐞𝐧𝐨𝐮𝐠𝐡 𝐭𝐢𝐦𝐞, 𝐭𝐡𝐞 𝐚𝐩𝐩𝐚𝐫𝐞𝐧𝐭𝐥𝐲 𝐢𝐦𝐩𝐨𝐬𝐬𝐢𝐛𝐥𝐞 𝐛𝐞𝐜𝐨𝐦𝐞𝐬 𝐩𝐨𝐬𝐬𝐢𝐛𝐥𝐞. 𝐈𝐟 𝐈 𝐟𝐥𝐢𝐩 𝐚 𝐜𝐨𝐢𝐧, 𝐈 𝐡𝐚𝐯𝐞 𝐚 𝟓𝟎/𝟓𝟎 𝐜𝐡𝐚𝐧𝐜𝐞 𝐨𝐟 𝐠𝐞𝐭𝐭𝐢𝐧𝐠 𝐡𝐞𝐚𝐝𝐬. 𝐓𝐨 𝐠𝐞𝐭 𝐟𝐢𝐯𝐞 "𝐡𝐞𝐚𝐝𝐬" 𝐢𝐧 𝐚 𝐫𝐨𝐰 𝐢𝐬 𝐮𝐧𝐥𝐢𝐤𝐞𝐥𝐲 𝐛𝐮𝐭 𝐩𝐨𝐬𝐬𝐢𝐛𝐥𝐞. 𝐈𝐟 𝐈 𝐟𝐥𝐢𝐩𝐩𝐞𝐝 𝐭𝐡𝐞 𝐜𝐨𝐢𝐧 𝐥𝐨𝐧𝐠 𝐞𝐧𝐨𝐮𝐠𝐡, 𝐈 𝐰𝐨𝐮𝐥𝐝 𝐞𝐯𝐞𝐧𝐭𝐮𝐚𝐥𝐥𝐲 𝐠𝐞𝐭 𝐟𝐢𝐯𝐞 𝐢𝐧 𝐚 𝐫𝐨𝐰. 𝐈𝐟 𝐈 𝐟𝐥𝐢𝐩𝐩𝐞𝐝 𝐢𝐭 𝐟𝐨𝐫 𝐲𝐞𝐚𝐫𝐬 𝐧𝐨𝐧𝐬𝐭𝐨𝐩, 𝐈 𝐦𝐢𝐠𝐡𝐭 𝐠𝐞𝐭 𝟓𝟎 𝐨𝐫 𝐞𝐯𝐞𝐧 𝟏𝟎𝟎 𝐢𝐧 𝐚 𝐫𝐨𝐰.
𝐁𝐮𝐭 𝐭𝐡𝐢𝐬 𝐢𝐬 𝐨𝐧𝐥𝐲 𝐛𝐞𝐜𝐚𝐮𝐬𝐞 𝐠𝐞𝐭𝐭𝐢𝐧𝐠 𝐡𝐞𝐚𝐝𝐬 𝐢𝐬 𝐚𝐧 𝐢𝐧𝐡𝐞𝐫𝐞𝐧𝐭 𝐩𝐨𝐬𝐬𝐢𝐛𝐢𝐥𝐢𝐭𝐲. 𝐖𝐡𝐚𝐭 𝐚𝐫𝐞 𝐭𝐡𝐞 𝐜𝐡𝐚𝐧𝐜𝐞𝐬 𝐨𝐟 𝐦𝐞 𝐟𝐥𝐢𝐩𝐩𝐢𝐧𝐠 𝐚 𝐜𝐨𝐢𝐧, 𝐚𝐧𝐝 𝐭𝐡𝐞𝐧 𝐬𝐞𝐞𝐢𝐧𝐠 𝐢𝐭 𝐬𝐩𝐫𝐨𝐮𝐭 𝐚𝐫𝐦𝐬 𝐚𝐧𝐝 𝐥𝐞𝐠𝐬, 𝐚𝐧𝐝 𝐠𝐨 𝐬𝐢𝐭 𝐢𝐧 𝐚 𝐜𝐨𝐫𝐧𝐞𝐫 𝐚𝐧𝐝 𝐫𝐞𝐚𝐝 𝐚 𝐦𝐚𝐠𝐚𝐳𝐢𝐧𝐞? 𝐍𝐨 𝐜𝐡𝐚𝐧𝐜𝐞. 𝐆𝐢𝐯𝐞𝐧 𝐛𝐢𝐥𝐥𝐢𝐨𝐧𝐬 𝐨𝐟 𝐲𝐞𝐚𝐫𝐬, 𝐭𝐡𝐞 𝐜𝐡𝐚𝐧𝐜𝐞𝐬 𝐰𝐨𝐮𝐥𝐝 𝐧𝐞𝐯𝐞𝐫 𝐢𝐧𝐜𝐫𝐞𝐚𝐬𝐞. 𝐆𝐫𝐞𝐚𝐭 𝐩𝐞𝐫𝐢𝐨𝐝𝐬 𝐨𝐟 𝐭𝐢𝐦𝐞 𝐦𝐚𝐤𝐞 𝐭𝐡𝐞 𝐩𝐨𝐬𝐬𝐢𝐛𝐥𝐞 𝐥𝐢𝐤𝐞𝐥𝐲 𝐛𝐮𝐭 𝐧𝐞𝐯𝐞𝐫 𝐦𝐚𝐤𝐞 𝐭𝐡𝐞 𝐢𝐦𝐩𝐨𝐬𝐬𝐢𝐛𝐥𝐞 𝐩𝐨𝐬𝐬𝐢𝐛𝐥𝐞. 𝐍𝐨 𝐦𝐚𝐭𝐭𝐞𝐫 𝐡𝐨𝐰 𝐥𝐨𝐧𝐠 𝐢𝐭 𝐢𝐬 𝐠𝐢𝐯𝐞𝐧, 𝐧𝐨𝐧-𝐥𝐢𝐟𝐞 𝐰𝐢𝐥𝐥 𝐧𝐨𝐭 𝐛𝐞𝐜𝐨𝐦𝐞 𝐚𝐥𝐢𝐯𝐞.
𝐓𝐨 𝐟𝐢𝐧𝐝 𝐦𝐨𝐫𝐞 𝐢𝐧𝐟𝐨𝐫𝐦𝐚𝐭𝐢𝐨𝐧 𝐚𝐛𝐨𝐮𝐭 𝐭𝐡𝐞 𝐩𝐫𝐨𝐛𝐥𝐞𝐦𝐚𝐭𝐢𝐜 𝐭𝐡𝐞𝐨𝐫𝐲 𝐨𝐟 𝐞𝐯𝐨𝐥𝐮𝐭𝐢𝐨𝐧 𝐩𝐥𝐞𝐚𝐬𝐞 𝐜𝐡𝐞𝐜𝐤 𝐭𝐡𝐞𝐬𝐞 𝐰𝐞𝐛𝐬𝐢𝐭𝐞𝐬.
𝐖𝐞 𝐚𝐝𝐯𝐢𝐬𝐞 𝐚𝐭𝐡𝐞𝐢𝐬𝐭𝐬 𝐭𝐨 𝐫𝐞𝐚𝐝 𝐭𝐡𝐞 𝐟𝐨𝐥𝐥𝐨𝐰𝐢𝐧𝐠 𝐚𝐫𝐭𝐢𝐜𝐥𝐞𝐬 𝐟𝐫𝐨𝐦 𝐨𝐮𝐫 𝐰𝐞𝐛𝐬𝐢𝐭𝐞:
OVER 1000 Scientists from Around the world formed A Scientific Dissent from Darwinism Movement Thier slogan is I am skiptical about Dawrwinism This means they acknowledge the Intelligent Design of the Universe, Creations and believe There is A Creator.
A Scientific Dissent from Darwinism
Some of the Scientific Evidence to prove the existence of Almighty God-Allah
Question from an atheist about Compulsion in Religion?
20 Questions asked by an Atheist – Atheism refuted
Atheism Is Inconsistent with the Scientific Method, Prize-Winning Physicist Says
List of 17 Famous Western Scientists Reverted to Islam and obviously there are many more.
Atheism, not religion, is the real force behind the mass murders of history
How should a Muslim answer, who created God?
Examples of distorted perception, blindness to Atheism disasters and lack of comprehensive vision about the existence of a creator.
Reference:
What Is The Religion Of Mass Public Shooters?
Atheist China: Crimes Against Humanity in Muslim Majority region of Xinjiang Mass Detention, Torture, Cultural Persecution of Uyghurs, Other Turkic Muslims
Reference:
1) Analysing the so-called 'Wife Beating Verse': 4:34 of the Holy Quran.
2) Darwinism The Refutation of a Myth
https://www.theguardian.com/science/2010/mar/19/evolution-darwin-natural-selection-genes-wrong
https://www.researchgate.net/publication/31485065_Darwinism_The_Refutation_of_a_Myth
https://www.icr.org/article/four-scientific-reasons-that-refute