Question from an Atheist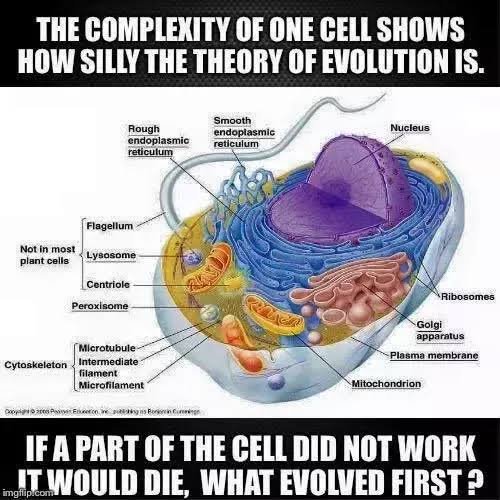 Mohamad Mostafa Nassar
Twitter:@NassarMohamadMR
"In the Name of Allah, the Most Beneficent, the Most Merciful. All the praises and thanks be to Allah
Question from an atheist: –
How can anything derived from arbitrary and subjective interpretations/ extrapolations ever be 'true'?
Answer:
With Allah's guidance and help I start, first, to answer this question, one needs to understand the question, the question has been linguistically structured to make it appear as it is a complex one. To answer this question, I must dismantle the question. In other words I am going to break down the meaning of the question into simple words.
Meanings of the words the question consist of: –
· Arbitrary = Random.
· Subjective Interpretations = Interpretations Not independently verified by Science or well-known verifiable facts.
· Extrapolations = predictions, analysis or assumptions based on previous experience or previous knowledge to be used to reach a decision about something similar in the past, current of the future.
After this quick explanation, the meaning of the question would be like this:
How can anything you Muslims claim is true, created by God and how can non-Muslims scientifically verify these Islamic claims and make sure it is not just based on non-verifiable facts?
The short answer:
How and why would you deny the undeniable and enormous overwhelming evidence to prove the existence of Almighty Allah. It is an insult for your intelligence first. Since we have mentioned intelligence. You have NEVER physically seen your brain with your own eyes. Does that make you brainless?
How and why would you accept that there is NO lamb come to exist without a producer but at the same time, you deny that the Sun was made by Almighty Allah.
How and why would you not look at your own body to see how sophisticated it was made?
Why wouldn't you ask yourself about the wisdom of your existence?
Did nature make you in this super sophisticated way?
The theory of evolution and your smart selection are full of loopholes and nothing smart about them.
I suggest, you start to read about Scientific evidence in the Noble Quran and the Authentic tradition of Prophet Muhammed peace be upon him commonly known by 'Sunnah'
1. Fossils do not show evolution.
Many undisputed fossil lineups should show transitions between the unrelated creatures that evolutionists insist share common ancestry. But the few fossil forms claimed by some evolutionists to represent transitions between basic kinds are disputed by other evolutionists on scientific grounds.
2. Living creatures do not evolve between kinds.
Experiments designed to detect evolution should have caught a glimpse by now, but they have not. When researchers simulated fruit fly evolution by systematically altering each portion of fruit fly DNA, they found only three resulting fruit fly categories, published in 1980: normal, mutant, or dead. A 2010 study found no net fruit fly evolution after 600 generations. Similarly, microbiologists watched 40,000 generations of E. coli bacteria become normal, mutant, or dead. None truly evolved.
Big-picture evolution did not happen in the past, and it is not happening now. Other evidence excludes evolution from real science.
3. Genetic entropy rules out evolution.
Population geneticists count and describe genetic mutations over many generations in creatures like plants and people. Mutations are copying errors in the coded information carried by cells. The overwhelming majority of mutations have almost no effect on the body. Also, far more of these nearly neutral mutations slightly garble genetic information than any others that might construct new and useful information.
Therefore, many more slightly harmful mutations accumulate than any other kind of mutation—a process called "genetic entropy." Each individual carries his own mutations, plus those inherited from all prior generations.
Cells are left to interpret the damaged information like scholars who try to reconstruct text from tattered ancient scrolls. Ultimately, too little information remains, resulting in cell death and eventually extinction. Genetic entropy refutes evolution by ensuring that information is constantly garbled and by limiting the total generations to far fewer than evolutionary history requires.
4. All-or-nothing vital features refute evolution.
Finally, transitioning between basic kinds is not possible because it would disable vital creature features. For example, the reptile two-way lung could not morph into a bird's unique one-way lung. The reptile lung would have to stop breathing while it waited for evolution to either construct or transfer function to the new bones, air sacs, and parabronchi required by the new bird system. Such a creature would suffocate in minutes, ending its evolution.
Similarly, to transition from an amphibian's three-chambered heart to a mammal's four-chambered heart would require either a new internal heart wall that would block vital blood flow, or new heart vessels that would fatally disrupt the amphibian's vital blood flow.
These four observations show why the unbiblical evolutionary idea that creatures change without limits is unscientific. If creatures evolved through nature—and not God—then Scripture is not trustworthy, since from beginning to end it credits God as Creator. But science clearly confirms the Genesis creation account.
In summary: Just show us a scientifically documented and verified ONE single human case that has evolved from a fish or a monkey. Just ONE a scientifically documented and verified ONE single human Case.
The long and scientific answer:
1) The complexity of living systems could never evolve by chance—they had to be designed and created. A system that is irreducibly complex has precise components working together to perform the basic function of the system.
(A mousetrap is a simple example.) If any part of that system were missing, the system would cease to function. Gradual additions could not account for the origin of such a system.
It would have to come together fully formed and integrated. Many living systems exhibit this (vision, blood-clotting, etc.). When you look at a watch, you assume there was a watchmaker. A watch is too complex to "happen" by chance. Yet such living systems are almost infinitely more complex than a watch. They could not be random—they simply had to be designed and created.
2) The high information content of DNA could only have come from intelligence. Information science teaches that in all known cases, complex information requires an intelligent message sender. This is at the core of the Search for Extra-Terrestrial Intelligence (SETI). DNA is by far the most compact information storage/retrieval system known. A pinhead of DNA has a billion times more information capacity than a 4-gigabit hard drive.
Ironically, evolutionists scan the heavens using massive radio telescopes hoping for relatively simple signal patterns that might have originated in outer space, all the while ignoring the incredibly complex evidence of superior intelligence built into every human's DNA. While we are waiting to hear signs of intelligence behind interstellar communication, we are ignoring those built into us.
3) No mutation that increases genetic information has ever been discovered. Mutations which increase genetic information would be the raw material necessary for evolution. To get from "amoeba" to "man" would require a massive net increase in information. There are many examples of supposed evolution given by proponents. Variation within a species (finch beak, for example), bacteria which acquire antibiotic resistance, people born with an extra chromosome, etc.
However, none of the examples demonstrate the development of new information. Instead, they demonstrate either preprogrammed variation, multiple copies of existing information, or even loss of information (natural selection and adaptation involve loss of information). The total lack of any such evidence refutes evolutionary theory.
4) Evolution flies directly in the face of entropy, the second law of thermodynamics. This law of physics states that all systems, whether open or closed, tend to disorder (or "the least energetic state"). There are some special cases where local order can increase, but this is at the expense of greater disorder elsewhere.
Raw energy cannot generate the complex systems in living things, or the information required to build them. Undirected energy just speeds up destruction. Yet, evolution is a building-up process, suggesting that things tend to become more complex and advanced over time. This is directly opposed to the law of entropy.
5) There is a total lack of undisputed examples (fossilized or living) of the millions of transitional forms ("missing links") required for evolution to be true. Evolution does not require a single missing link but innumerable ones. We should be surrounded by a zoo of transitional forms that cannot be categorized as one particular life form.
But we do not see this—there are different kinds of dogs, but all are clearly dogs. The fossils show different sizes of horses, but all are clearly horses. None is on the verge of being some other life form. The fossil record shows complex fossilized life suddenly appearing, and there are major gaps between the fossilized "kinds." Darwin acknowledged that if his theory were true, it would require millions of transitional forms. He believed they would be found in fossil records. They have not been.
6) Pictures of ape-to-human "missing links" are extremely subjective and based on evolutionists' already-formed assumptions. Often, they are simply contrived. The series of pictures or models that show progressive development from a little monkey to modern man are an insult to scientific research. These are often based on fragmentary remains that can be "reconstructed" a hundred different ways.
The fact is many supposed "ape-men" are very clearly apes. Evolutionists now admit that other so-called "ape-men" would be able to have children by modern humans, which makes them the same species as humans. The main species said to bridge this gap, Homo habilis, is thought by many to be a mixture of ape and human fossils.
In other words, the "missing link" (in reality there would have to be millions of them) is still missing. The body hair and the blank expressions of sub-humans in these models doesn't come from the bones, but the assumptions of the artist. Virtually nothing can be determined about hair and the look in someone's eyes based on a few old bones.
7) The dating methods that evolutionists rely upon to assign millions and billions of years to rocks are very inconsistent and based on unproven (and questionable) assumptions. Dating methods that use radioactive decay to determine age assume that radioactive decay rates have always been constant.
Yet, research has shown that decay rates can change according to the chemical environment of the material being tested. In fact, decay rates have been increased in the laboratory by a factor of a billion. All such dating methods also assume a closed system—that no isotopes were gained or lost by the rock since it formed.
It is common knowledge that hydrothermal waters, at temperatures of only a few hundred degrees Centigrade, can create an open system where chemicals move easily from one rock system to another. In fact, this process is one of the excuses used by evolutionists to reject dates that do not fit their expectations. What is not commonly known is that the majority of dates are not even consistent for the same rock.
Furthermore, 20th century lava flows often register dates in the millions to billions of years. There are many different ways of dating the earth, and many of them point to an earth much too young for evolution to have had a chance. All age-dating methods rely on unprovable assumptions.
8) Uses continue to be found for supposedly "leftover" body structures. Evolutionists point to useless and vestigial (leftover) body structures as evidence of evolution. However, it is impossible to prove that an organ is useless because there is always the possibility that a use may be discovered in the future.
That has been the case for over 100 supposedly useless organs which are now known to be essential. Scientists continue to discover uses for such organs. It is worth noting that even if an organ were no longer needed (e.g., eyes of blind creatures in caves), it would prove devolution not evolution. The evolutionary hypothesis needs to find examples of developing organs—those that are increasing in complexity.
9) Evolution is said to have begun by spontaneous generation—a concept ridiculed by biology. When I was a sophomore in high school, and a brand-new Christian, my biology class spent the first semester discussing how ignorant people used to believe that garbage gave rise to rats, and raw meat produced maggots. This now disproven concept was called "spontaneous generation."
Louis Pasteur proved that life only comes from life—this is the law of biogenesis. The next semester we studied evolution, where we learned that the first living cell came from a freak combination of nonliving material (where that nonliving material came from, we were not told). "Chemical Evolution" is just another way of saying "spontaneous generation"—life comes from nonlife. Evolution is therefore built on a fallacy science long ago proved to be impossible.
10) Evolutionists admit that the chances of evolutionary progress are extremely low. Yet, they believe that given enough time, the apparently impossible becomes possible. If I flip a coin, I have a 50/50 chance of getting heads. To get five "heads" in a row is unlikely but possible. If I flipped the coin long enough, I would eventually get five in a row. If I flipped it for years nonstop, I might get 50 or even 100 in a row.
But this is only because getting heads is an inherent possibility. What are the chances of me flipping a coin, and then seeing it sprout arms and legs, and go sit in a corner and read a magazine? No chance. Given billions of years, the chances would never increase. Great periods of time make the possible likely but never make the impossible possible. No matter how long it is given, non-life will not become alive.
To find more information about the problematic theory of evolution please check these websites.
We advise atheists to read the following articles from our website:
OVER 1000 Scientists from Around the world formed A Scientific Dissent from Darwinism Movement Thier slogan is I am skiptical about Dawrwinism This means they acknowledge the Intelligent Design of the Universe, Creations and believe There is A Creator.
A Scientific Dissent from Darwinism
Some of the Scientific Evidence to prove the existence of Almighty God-Allah
Question from an atheist about Compulsion in Religion?
20 Questions asked by an Atheist – Atheism refuted
Atheism Is Inconsistent with the Scientific Method, Prize-Winning Physicist Says
List of 17 Famous Western Scientists Reverted to Islam and obviously there are many more.
Atheism, not religion, is the real force behind the mass murders of history
How should a Muslim answer, who created God?
Examples of distorted perception, blindness to Atheism disasters and lack of comprehensive vision about the existence of a creator.
Reference:
What Is The Religion Of Mass Public Shooters?
Atheist China: Crimes Against Humanity in Muslim Majority region of Xinjiang Mass Detention, Torture, Cultural Persecution of Uyghurs, Other Turkic Muslims
Reference:
1)    Analysing the so-called 'Wife Beating Verse': 4:34 of the Holy Quran.
2)    Darwinism The Refutation of a Myth
https://www.theguardian.com/science/2010/mar/19/evolution-darwin-natural-selection-genes-wrong
https://www.researchgate.net/publication/31485065_Darwinism_The_Refutation_of_a_Myth
https://www.icr.org/article/four-scientific-reasons-that-refute