𝟐𝟎 𝐂𝐡𝐫𝐢𝐬𝐭𝐢𝐚𝐧 -𝐭𝐞𝐫𝐫𝐨𝐫𝐢𝐬𝐭 𝐎𝐫𝐠𝐚𝐧𝐢𝐬𝐚𝐭𝐢𝐨𝐧𝐬 𝐚𝐧𝐝 𝐢𝐧𝐝𝐢𝐯𝐢𝐝𝐮𝐚𝐥𝐬.


Mohamad Mostafa Nassar
Twitter:@NassarMohamadMR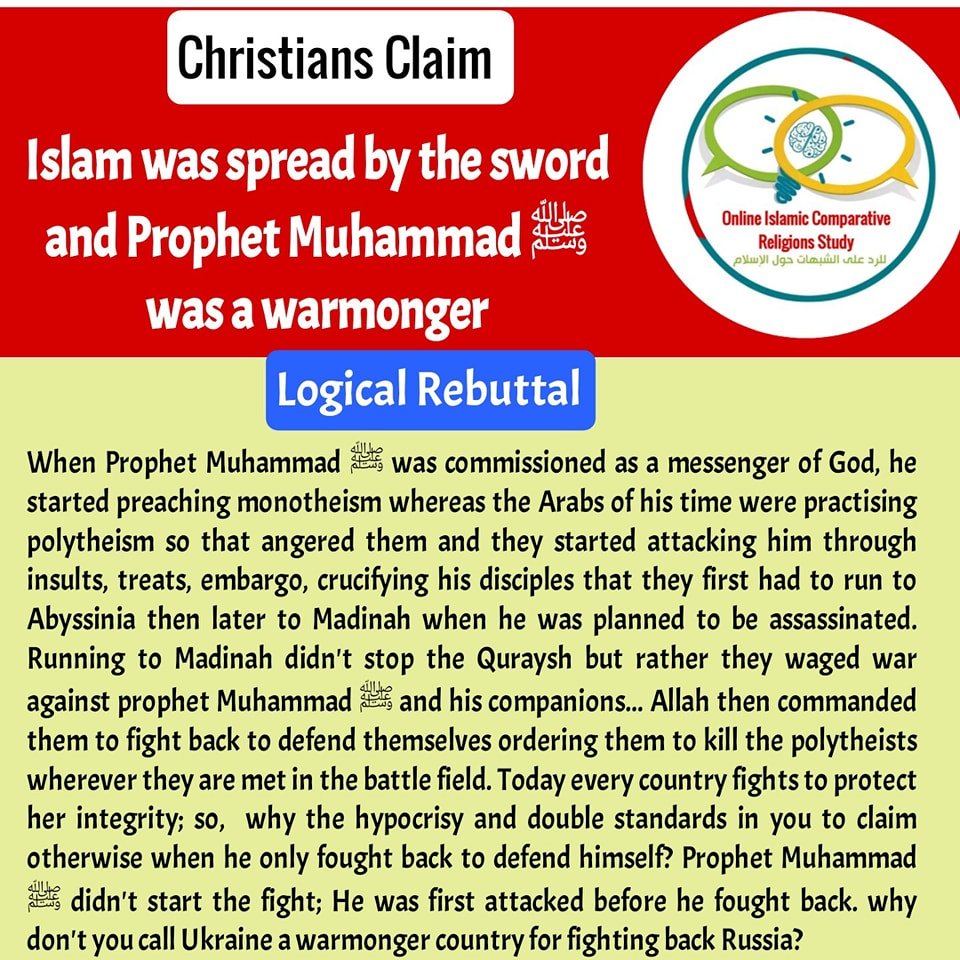 𝐈𝐟 𝐭𝐡𝐞 "𝐈𝐬𝐥𝐚𝐦𝐢𝐜" 𝐭𝐞𝐫𝐫𝐨𝐫𝐢𝐬𝐭𝐬 𝐫𝐞𝐩𝐫𝐞𝐬𝐞𝐧𝐭 𝐈𝐬𝐥𝐚𝐦, 𝐭𝐡𝐞𝐧 𝐭𝐡𝐞 𝐟𝐨𝐥𝐥𝐨𝐰𝐢𝐧𝐠 𝐭𝐞𝐫𝐫𝐨𝐫𝐢𝐬𝐭 𝐨𝐫𝐠𝐚𝐧𝐢𝐳𝐚𝐭𝐢𝐨𝐧𝐬 𝐚𝐧𝐝 𝐢𝐧𝐝𝐢𝐯𝐢𝐝𝐮𝐚𝐥𝐬 𝐰𝐢𝐥𝐥 𝐫𝐞𝐩𝐫𝐞𝐬𝐞𝐧𝐭 𝐂𝐡𝐫𝐢𝐬𝐭𝐢𝐚𝐧𝐢𝐭𝐲 𝐭𝐨𝐨.
𝐇𝐞𝐫𝐞 𝐚𝐫𝐞 𝟖 𝐂𝐡𝐫𝐢𝐬𝐭𝐢𝐚𝐧 𝐭𝐞𝐫𝐫𝐨𝐫𝐢𝐬𝐭 𝐨𝐫𝐠𝐚𝐧𝐢𝐳𝐚𝐭𝐢𝐨𝐧𝐬 𝐭𝐡𝐚𝐭 𝐩𝐚𝐬𝐬𝐞𝐝 𝐈𝐒𝐈𝐒 𝐰𝐢𝐭𝐡 𝐭𝐡𝐞𝐢𝐫 𝐜𝐫𝐢𝐦𝐞𝐬:
Lord's resistance army LRA
Active: 1980s-present
2. Ku Klux Klan KKK
Active: 1960s-present
3. National liberation Front of Tripura
Active: 1989-present
4. Antibalaka
Active: 1990s-present
5. Catholic reaction force / Protestant action force CRF / PAF
Active: 1982 to 1994 for CRF
1970s till 1990s for PAF
6. The orange volunteers.
Active: early 1970s-present
7. The Aryan Nations
Actives unknown-present
8. The Christian identity movement
Active: 1920/1930s-present
9.
Army of God was founded in the USA by Donald Spitz in 1980
Donald killed all who aborted because Jesus commanded him to then murdered those who disobey God then closed down many hospitals.
20.
LRA (Lord's Resistance Army)
Founded by Joseph Kony in Uganda in1987
He Killed thousands and abducted 2 million.
Ref:
https://www.hrw.org/…/qa-joseph-kony-and-lords…
10.
The Eastern Lightning in China 1990
11.
The Irish Liberation Army
12.
Central African Republic Massacres.
13.
Eric Rodulph
Eric Robert Rudolph (born September 19, 1966), also known as the Olympic Park Bomber, is an American terrorist convicted for a series of anti-abortion and anti-gay-motivated bombings across the southern United States between 1996 and 1998
14.
Scott Roeder
A born-again Christian who believes abortion is a sin and killed to save children.
Ref
15.
Jim David Adkisson
The Knoxville Unitarian Universalist church shooting was a mass shooting that occurred on July 27, 2008 when an unemployed Tennessee truck driver named Jim David Adkisson went on a shooting rampage at the Tennessee Valley Unitarian Universalist Church in Knoxville.
16.
James Charles Kopp is an American who was convicted in 2003 for the 1998 sniper-style murder of Barnett Slepian, an American physician from Amherst, New York who performed abortions.
17.
John C. Salvi III was an abortion opponent who carried out fatal shootings at two abortion facilities in Brookline, Massachusetts, on December 30, 1994. The shootings killed two and wounded five. An insanity defense at his trial was not successful and he was convicted of two counts of murder.
18.
Timothy James McVeigh was an American domestic terrorist who carried out the 1995 Oklahoma City bombing that killed 168 people and injured more than 680 others and destroyed one-third of the Alfred P. Murrah Federal Building
19.
Fjotolf Hansen, also known by his pseudonym Andrew Berwick, is a Norwegian far-right terrorist who committed the 2011 Norway attacks.
20.
The Srebrenica massacre, also known as the Srebrenica genocide, was the July 1995 genocide of more than 8,000 Bosniaks Muslim men and boys in and around the town of Srebrenica in July 1995, during the Bosnian War.
—->8 million Muslims killed Overall.
Never heard of them. Google 20 Christian terrorist Organisations and individuals.
Of course, there are many terrorist Christian, atheist, and even Buddhist countries and organizations
—
𝐓𝐄𝐑𝐑𝟎𝐑𝐈𝐒𝐌 𝟎𝐑𝐈𝐆𝐈𝐍𝐀𝐓𝐄𝐃 𝐁𝐲 𝐂𝐡𝐫𝐢𝐬𝐭𝐢𝐚𝐧𝐬 𝐢𝐧𝐬𝐩𝐢𝐫𝐞𝐝 𝐛𝐲 𝐂𝐇𝐑𝐈𝐒𝐓𝐈𝐀𝐍𝐈𝐓𝐘
Christians' terrorist groups with biblical evidence!
12 Modern-day Christian Terr0rist groups you never hear about just because they don't get as much coverage, doesn't mean that they don't exist
1)The army of God (Active since the early 1980s)
2) Eastern lightning a.k.a the church of the almighty God (Founded in Henan province of china in 1990)
3) The Lord's Resistance Army (LRA), active from the 1980s to present
4)The National Liberation Front of Tripura, active from 1989 to present
5)The Phineas Priesthood (still active)
6)The concerned Christians (Still active)
7)Ku Klux Klan, active since the 1860s up to present
8) Antibalaka, active since 1990s upto present
9) Catholic Reaction Force/ Protestant Action Force (Active from 1983 till 1994)
10) The Orange Volunteers (Active since the early 1970s to present)
11) The Aryan Nations (Active to the present)
12) The Christian Identity Movement (active from 1920/the 1930s to present)
CRI.MES OF CHRIS.TIA.NITY (T0TAL DEATH)
World war I = 38 millions
World War II = 80 millions
Colonization of Africa = 180 millions
Colonisation of Australia = 20 millions
Colonisation of America = 114 millions
Vietnam, Afghanistan, Iraq, Syria = 100 million
UNBELIEVABLE BIBLICAL COMMANDS CHRISTIANS ARE AFRAID OF MENTIONING
According to Christians' understanding of John 1 :1 -3 and John 10: 30, Jesus and God are one God from the beginning, So there is no difference between the old God and the new God. Here are what the Bible commands.
(1) God said in Exodus 15: 3, The Lord is a WARRIOR, New English Bible 1970.
(2) God said in Isaiah 45: 7, I create both light and darkness, I bring both BLESSING and DISASTER, I the Lord, do all these things, Good News Bible 1992.
(3) God said in
Jeremiah 48 :10, … and Cursed is the (Christians) who keeps back his SWORD from (spilling) BLOOD.
(4) God said in
Deuteronomy 20: 1- 2, When you (Christian) go out, to FIGHT against your enemies and you see chariots, horses, and any army, that outnumber yours, do not be AFRAID OF THEM, Good News Bible 1992.
(5) God commanded Moses in
Numbers 1 :1 -3, To number all the congregation of the children of Israel, every male, from twenty years old and above, all who are able to go to WAR in Israel.
(6) God commanded Moses in
Numbers 31:1-3, To recruit twelve thousands Soldiers to go and HELP Him in war against the Midianites.
(7) God said in
Deuteronomy 20:16-17, But when you capture Cities in the land, that the LORD your God, is giving you, KILL EVERYONE, COMPLETELY DESTROY ALL the people…. as the LORD ordered you to do, GNB.
(8) God said in
Numbers 31: 17, KILL EVERY BOY and EVERY WOMAN, who has had sexual intercourse but keep alive for yourselves all the girls who are Virgin.
After they burned down the Cities of Midians, they captured 32,000 virgins and shared them among themselves as their wives and they gave 32 virgins to the High Priest as God's share, Numbers 31: 31- 40 .
(9) God said in
1 Samuel 15: 3, Go and attack the Amalekites and COMPLETELY DESTROY EVERYTHING they have, don't leave a thing, KILL ALL THE MEN, WOMEN, CHILDREN, BABIES, THE CATTLE, SHEEP, CAMEL and DONKEY, GNB.
(10) God said in
Exodus 32:27,
And he said unto them, Thous saith the LORD God of Israel, Put every man his SWORD by his side, and go in and out from gate to gate throughout the camp, and SLAY EVERY MAN HIS BROTHER, and every man his companion, and every man his neighbor.
(11) God said in
Isaiah 14:21,
Prepare SLAUGHTER for his children for the iniquity of their fathers; that they do not rise, nor possess the land, nor fill the face of the world with cities.
(12) God commanded in
Joshua 10:5 -27, To SLAUGHTER the whole 5 communities of Amorites.
(13) God said in
Judges 21:10 -14, Go and STRIKE the inhabitants of Jebesh Gilead with the edges of the SWORD including the WOMEN and CHILDREN but keep alive their Virgins and marry them to Benjamin as wives.
(14) God said in
Judges 21: 19 -20, KIDNAP shiloh girls and married them as a wife BY FORCE.
(15) God said in
Judges 5:23,
Curse you Meroz, said the angel of the LORD, curse you bitterly the inhabitants thereof; because they came NOT to the HELP of the LORD, to the HELP of the LORD against the mighty.
How can God be complaining bitterly because human beings refused to help Him against mighty enemies?
(16) God inspired Ehud in
Judges 3: 15, To assassinate the King of Moab and KILLED about TEN THOUSAND MEN of Moab.
(17) God said in
Joshua 6: 21 -24, KILL ALL that was in the City, both man, woman, young and old, ox, sheep, ass with the edges of the SWORD and burned the city, and all that was in it with fire.
(18) God said in
Psalms 2: 7- 9 … You are My son (O David), today I have become your Father … Ask and I will give you all the Nations, the whole earth will be yours, you will BREAK THEM WITH AN IRON ROD, you will SHATTER THEM IN PIECES like a clay pot.
(19) God said in
Ezekiel 9:5-6,
And to the others he said in my hearing, Go you after him through the city, and KILL: Spare no one, neither have mercy on no one:
SLAY utterly old and young, both young men, young women, mother, and children: but come not near any man upon whom is the mark; and begin at my sanctuary. Then they began at the ancient men which were before the house.
(20) God said in
Luke 19:27, But as for those ENEMIES of Mine, who did not want me for their KING, bring them here and SLAUGHTER then in my presence, NEB, 1970 Edition.
(21) God said in
Matthew 10:34
Think not that I am come to bring peace on earth: I came not to bring peace, but a SWORD (to slaughter all my enemies). Read also Luke 12: 49- 51.