𝐀𝐧𝐬𝐰𝐞𝐫 𝐭𝐨 𝐐𝐮𝐞𝐬𝐭𝐢𝐨𝐧𝐬 𝐀𝐛𝐨𝐮𝐭 𝐭𝐡𝐞 𝐕𝐞𝐫𝐬𝐞𝐬 𝐖𝐡𝐢𝐜𝐡 𝐒𝐩𝐞𝐚𝐤 𝐨𝐟 𝐭𝐡𝐞 𝐋𝐢𝐟𝐞 𝐨𝐟 𝐭𝐡𝐞 𝐌𝐞𝐬𝐬𝐢𝐚𝐡 (𝐩𝐞𝐚𝐜𝐞 𝐛𝐞 𝐮𝐩𝐨𝐧 𝐡𝐢𝐦)
Mohamad Mostafa Nassar
Twitter@NassarMohamadMR
𝐐𝐮𝐞𝐬𝐭𝐢𝐨𝐧:
𝐈 𝐡𝐚𝐯𝐞 𝐬𝐨𝐦𝐞 𝐦𝐢𝐬𝐮𝐧𝐝𝐞𝐫𝐬𝐭𝐚𝐧𝐝𝐢𝐧𝐠𝐬 𝐚𝐛𝐨𝐮𝐭 𝐭𝐡𝐞𝐬𝐞 𝐭𝐰𝐨 𝐯𝐞𝐫𝐬𝐞𝐬. "𝐒𝐨 𝐩𝐞𝐚𝐜𝐞 𝐢𝐬 𝐨𝐧 𝐦𝐞 𝐭𝐡𝐞 𝐝𝐚𝐲 𝐈 𝐰𝐚𝐬 𝐛𝐨𝐫𝐧, 𝐭𝐡𝐞 𝐝𝐚𝐲 𝐭𝐡𝐚𝐭 𝐈 𝐝𝐢𝐞, 𝐚𝐧𝐝 𝐭𝐡𝐞 𝐝𝐚𝐲 𝐭𝐡𝐚𝐭 𝐈 𝐬𝐡𝐚𝐥𝐥 𝐛𝐞 𝐫𝐚𝐢𝐬𝐞𝐝 𝐮𝐩 𝐭𝐨 𝐥𝐢𝐟𝐞 (𝐚𝐠𝐚𝐢𝐧)"! 𝐐𝐮𝐫𝐚𝐧 (𝟏𝟗:𝟑𝟑). 𝐓𝐡𝐞 𝐝𝐚𝐲 𝐭𝐡𝐚𝐭 𝐈 𝐝𝐢𝐞; 𝐰𝐡𝐚𝐭 𝐝𝐨𝐞𝐬 𝐭𝐡𝐢𝐬 𝐦𝐞𝐚𝐧?
𝐀𝐧𝐝 𝐚𝐥𝐬𝐨 𝐭𝐡𝐢𝐬 𝐯𝐞𝐫𝐬𝐞: 𝐀𝐧𝐝 𝐭𝐡𝐞𝐫𝐞 𝐢𝐬 𝐧𝐨𝐧𝐞 𝐨𝐟 𝐭𝐡𝐞 𝐏𝐞𝐨𝐩𝐥𝐞 𝐨𝐟 𝐭𝐡𝐞 𝐁𝐨𝐨𝐤 𝐛𝐮𝐭 𝐦𝐮𝐬𝐭 𝐛𝐞𝐥𝐢𝐞𝐯𝐞 𝐢𝐧 𝐡𝐢𝐦 𝐛𝐞𝐟𝐨𝐫𝐞 𝐡𝐢𝐬 𝐝𝐞𝐚𝐭𝐡; 𝐚𝐧𝐝 𝐨𝐧 𝐭𝐡𝐞 𝐃𝐚𝐲 𝐨𝐟 𝐉𝐮𝐝𝐠𝐦𝐞𝐧𝐭 𝐡𝐞 𝐰𝐢𝐥𝐥 𝐛𝐞 𝐚 𝐰𝐢𝐭𝐧𝐞𝐬𝐬 𝐚𝐠𝐚𝐢𝐧𝐬𝐭 𝐭𝐡𝐞𝐦;- 𝐐𝐮𝐫𝐚𝐧 (𝟒:𝟏𝟓𝟗).
𝐁𝐞𝐟𝐨𝐫𝐞 𝐡𝐢𝐬 𝐝𝐞𝐚𝐭𝐡; 𝐰𝐡𝐚𝐭 𝐝𝐨𝐞𝐬 𝐭𝐡𝐢𝐬 𝐦𝐞𝐚𝐧? 𝐁𝐮𝐭 𝐭𝐡𝐢𝐬 𝐯𝐞𝐫𝐬𝐞: "𝐓𝐡𝐚𝐭 𝐭𝐡𝐞𝐲 𝐬𝐚𝐢𝐝 (𝐢𝐧 𝐛𝐨𝐚𝐬𝐭), "𝐖𝐞 𝐤𝐢𝐥𝐥𝐞𝐝 𝐂𝐡𝐫𝐢𝐬𝐭 𝐉𝐞𝐬𝐮𝐬 𝐭𝐡𝐞 𝐬𝐨𝐧 𝐨𝐟 𝐌𝐚𝐫𝐲, 𝐭𝐡𝐞 𝐌𝐞𝐬𝐬𝐞𝐧𝐠𝐞𝐫 𝐨𝐟 𝐀𝐥𝐥𝐚𝐡";- 𝐛𝐮𝐭 𝐭𝐡𝐞𝐲 𝐤𝐢𝐥𝐥𝐞𝐝 𝐡𝐢𝐦 𝐧𝐨𝐭, 𝐧𝐨𝐫 𝐜𝐫𝐮𝐜𝐢𝐟𝐢𝐞𝐝 𝐡𝐢𝐦, 𝐛𝐮𝐭 𝐬𝐨 𝐢𝐭 𝐰𝐚𝐬 𝐦𝐚𝐝𝐞 𝐭𝐨 𝐚𝐩𝐩𝐞𝐚𝐫 𝐭𝐨 𝐭𝐡𝐞𝐦, 𝐚𝐧𝐝 𝐭𝐡𝐨𝐬𝐞 𝐰𝐡𝐨 𝐝𝐢𝐟𝐟𝐞𝐫 𝐭𝐡𝐞𝐫𝐞𝐢𝐧 𝐚𝐫𝐞 𝐟𝐮𝐥𝐥 𝐨𝐟 𝐝𝐨𝐮𝐛𝐭𝐬, 𝐰𝐢𝐭𝐡 𝐧𝐨 (𝐜𝐞𝐫𝐭𝐚𝐢𝐧) 𝐤𝐧𝐨𝐰𝐥𝐞𝐝𝐠𝐞.
𝐁𝐮𝐭 𝐨𝐧𝐥𝐲 𝐜𝐨𝐧𝐣𝐞𝐜𝐭𝐮𝐫𝐞 𝐭𝐨 𝐟𝐨𝐥𝐥𝐨𝐰, 𝐟𝐨𝐫 𝐨𝐟 𝐚 𝐬𝐮𝐫𝐞𝐭𝐲 𝐭𝐡𝐞𝐲 𝐤𝐢𝐥𝐥𝐞𝐝 𝐡𝐢𝐦 𝐧𝐨𝐭:- (𝐀𝐧-𝐍𝐢𝐬𝐚 𝟏𝟓𝟕) " 𝐍𝐚𝐲, 𝐀𝐥𝐥𝐚𝐡 𝐫𝐚𝐢𝐬𝐞𝐝 𝐡𝐢𝐦 𝐮𝐩 𝐮𝐧𝐭𝐨 𝐇𝐢𝐦𝐬𝐞𝐥𝐟; 𝐚𝐧𝐝 𝐀𝐥𝐥𝐚𝐡 𝐢𝐬 𝐄𝐱𝐚𝐥𝐭𝐞𝐝 𝐢𝐧 𝐏𝐨𝐰𝐞𝐫, 𝐖𝐢𝐬𝐞;- 𝐐𝐮𝐫𝐚𝐧 (𝟒:𝟏𝟓𝟖).
𝐀𝐧𝐬𝐰𝐞𝐫:
𝐏𝐫𝐚𝐢𝐬𝐞 𝐛𝐞 𝐭𝐨 𝐀𝐥𝐥𝐚𝐡.
𝐅𝐢𝐫𝐬𝐭 𝐨𝐟 𝐚𝐥𝐥, 𝐰𝐞 𝐰𝐨𝐮𝐥𝐝 𝐥𝐢𝐤𝐞 𝐭𝐨 𝐭𝐡𝐚𝐧𝐤 𝐲𝐨𝐮 𝐟𝐨𝐫 𝐲𝐨𝐮𝐫 𝐤𝐞𝐞𝐧𝐧𝐞𝐬𝐬 𝐭𝐨 𝐚𝐬𝐤 𝐚𝐛𝐨𝐮𝐭 𝐦𝐚𝐭𝐭𝐞𝐫𝐬 𝐨𝐟 𝐲𝐨𝐮𝐫 𝐫𝐞𝐥𝐢𝐠𝐢𝐨𝐧, 𝐚𝐧𝐝 𝐲𝐨𝐮𝐫 𝐞𝐟𝐟𝐨𝐫𝐭𝐬 𝐭𝐨 𝐮𝐧𝐝𝐞𝐫𝐬𝐭𝐚𝐧𝐝 𝐭𝐡𝐞 𝐁𝐨𝐨𝐤 𝐨𝐟 𝐀𝐥𝐥𝐚𝐚𝐡, 𝐦𝐚𝐲 𝐇𝐞 𝐛𝐞 𝐠𝐥𝐨𝐫𝐢𝐟𝐢𝐞𝐝 𝐚𝐧𝐝 𝐞𝐱𝐚𝐥𝐭𝐞𝐝. 𝐖𝐞 𝐚𝐬𝐤 𝐀𝐥𝐥𝐚𝐚𝐡 𝐭𝐨 𝐛𝐥𝐞𝐬𝐬 𝐮𝐬 𝐚𝐧𝐝 𝐲𝐨𝐮 𝐰𝐢𝐭𝐡 𝐛𝐞𝐧𝐞𝐟𝐢𝐜𝐢𝐚𝐥 𝐤𝐧𝐨𝐰𝐥𝐞𝐝𝐠𝐞.
𝐖𝐢𝐭𝐡 𝐫𝐞𝐠𝐚𝐫𝐝 𝐭𝐨 𝐭𝐡𝐞 𝐯𝐞𝐫𝐬𝐞 𝐢𝐧 𝐰𝐡𝐢𝐜𝐡 𝐀𝐥𝐥𝐚𝐚𝐡 𝐬𝐚𝐲𝐬 (𝐢𝐧𝐭𝐞𝐫𝐩𝐫𝐞𝐭𝐚𝐭𝐢𝐨𝐧 𝐨𝐟 𝐭𝐡𝐞 𝐦𝐞𝐚𝐧𝐢𝐧𝐠):
"𝐀𝐧𝐝 𝐒𝐚𝐥𝐚𝐚𝐦 (𝐩𝐞𝐚𝐜𝐞) 𝐛𝐞 𝐮𝐩𝐨𝐧 𝐦𝐞 𝐭𝐡𝐞 𝐝𝐚𝐲 𝐈 𝐰𝐚𝐬 𝐛𝐨𝐫𝐧, 𝐚𝐧𝐝 𝐭𝐡𝐞 𝐝𝐚𝐲 𝐈 𝐝𝐢𝐞, 𝐚𝐧𝐝 𝐭𝐡𝐞 𝐝𝐚𝐲 𝐈 𝐬𝐡𝐚𝐥𝐥 𝐛𝐞 𝐫𝐚𝐢𝐬𝐞𝐝 𝐚𝐥𝐢𝐯𝐞!"
𝐐𝐮𝐫𝐚𝐧 [𝐌𝐚𝐫𝐲𝐚𝐦 𝟏𝟗:𝟑𝟑]
𝐚𝐥-𝐓𝐚𝐛𝐚𝐫𝐢 𝐬𝐚𝐢𝐝 𝐢𝐧 𝐡𝐢𝐬 𝐓𝐚𝐟𝐬𝐞𝐞𝐫: 𝐓𝐡𝐞 𝐩𝐡𝐫𝐚𝐬𝐞 "𝐀𝐧𝐝 𝐒𝐚𝐥𝐚𝐚𝐦 (𝐩𝐞𝐚𝐜𝐞) 𝐛𝐞 𝐮𝐩𝐨𝐧 𝐦𝐞 𝐭𝐡𝐞 𝐝𝐚𝐲 𝐈 𝐰𝐚𝐬 𝐛𝐨𝐫𝐧, 𝐚𝐧𝐝 𝐭𝐡𝐞 𝐝𝐚𝐲 𝐈 𝐝𝐢𝐞, 𝐚𝐧𝐝 𝐭𝐡𝐞 𝐝𝐚𝐲 𝐈 𝐬𝐡𝐚𝐥𝐥 𝐛𝐞 𝐫𝐚𝐢𝐬𝐞𝐝 𝐚𝐥𝐢𝐯𝐞" 𝐦𝐞𝐚𝐧𝐬: 𝐈 𝐰𝐚𝐬 𝐠𝐫𝐚𝐧𝐭𝐞𝐝 𝐩𝐫𝐨𝐭𝐞𝐜𝐭𝐢𝐨𝐧 𝐟𝐫𝐨𝐦 𝐀𝐥𝐥𝐚𝐚𝐡 𝐚𝐠𝐚𝐢𝐧𝐬𝐭 𝐭𝐡𝐞 𝐒𝐡𝐚𝐲𝐭𝐚𝐚𝐧 𝐚𝐧𝐝 𝐡𝐢𝐬 𝐭𝐫𝐨𝐨𝐩𝐬 𝐨𝐧 𝐭𝐡𝐞 𝐝𝐚𝐲 𝐈 𝐰𝐚𝐬 𝐛𝐨𝐫𝐧, 𝐬𝐨 𝐭𝐡𝐚𝐭 𝐭𝐡𝐞𝐲 𝐜𝐨𝐮𝐥𝐝 𝐧𝐨𝐭 𝐝𝐨 𝐭𝐨 𝐦𝐞 𝐰𝐡𝐚𝐭 𝐭𝐡𝐞𝐲 𝐝𝐨 𝐚𝐧𝐲 𝐧𝐞𝐰𝐛𝐨𝐫𝐧, 𝐢.𝐞. 𝐩𝐫𝐢𝐜𝐤 𝐡𝐢𝐦.
𝐀𝐧𝐝 𝐨𝐧 𝐭𝐡𝐞 𝐝𝐚𝐲 𝐈 𝐝𝐢𝐞, 𝐈 𝐬𝐡𝐚𝐥𝐥 𝐛𝐞 𝐩𝐫𝐨𝐭𝐞𝐜𝐭𝐞𝐝 𝐟𝐫𝐨𝐦 𝐭𝐡𝐞 𝐭𝐞𝐫𝐫𝐨𝐫𝐬 𝐨𝐟 𝐝𝐞𝐚𝐭𝐡. 𝐀𝐧𝐝 𝐨𝐧 𝐭𝐡𝐞 𝐝𝐚𝐲 𝐈 𝐚𝐦 𝐫𝐚𝐢𝐬𝐞𝐝 𝐚𝐥𝐢𝐯𝐞 𝐨𝐧 𝐭𝐡𝐞 𝐃𝐚𝐲 𝐨𝐟 𝐑𝐞𝐬𝐮𝐫𝐫𝐞𝐜𝐭𝐢𝐨𝐧, 𝐈 𝐬𝐡𝐚𝐥𝐥 𝐛𝐞 𝐩𝐫𝐨𝐭𝐞𝐜𝐭𝐞𝐝 𝐚𝐠𝐚𝐢𝐧𝐬𝐭 𝐭𝐡𝐞 𝐭𝐞𝐫𝐫𝐨𝐫 𝐭𝐡𝐚𝐭 𝐰𝐢𝐥𝐥 𝐬𝐞𝐢𝐳𝐞 𝐭𝐡𝐞 𝐩𝐞𝐨𝐩𝐥𝐞 𝐰𝐡𝐞𝐧 𝐭𝐡𝐞𝐲 𝐬𝐞𝐞 𝐭𝐡𝐞 𝐡𝐨𝐫𝐫𝐨𝐫𝐬 𝐨𝐟 𝐭𝐡𝐚𝐭 𝐃𝐚𝐲." [𝐓𝐚𝐟𝐬𝐞𝐞𝐫 𝐚𝐥-𝐓𝐚𝐛𝐚𝐫𝐢, 𝟖/𝟑𝟒𝟎].
𝐀𝐥-𝐐𝐮𝐫𝐭𝐮𝐛𝐢 𝐬𝐚𝐢𝐝: "𝐀𝐧𝐝 𝐒𝐚𝐥𝐚𝐚𝐦 (𝐩𝐞𝐚𝐜𝐞) 𝐛𝐞 𝐮𝐩𝐨𝐧 𝐦𝐞" 𝐰𝐡𝐢𝐜𝐡 𝐦𝐞𝐚𝐧𝐬 𝐩𝐫𝐨𝐭𝐞𝐜𝐭𝐢𝐨𝐧 𝐭𝐡𝐚𝐭 𝐢𝐬 𝐠𝐫𝐚𝐧𝐭𝐞𝐝 𝐭𝐨 𝐦𝐞 𝐟𝐫𝐨𝐦 𝐀𝐥𝐥𝐚𝐚𝐡, 𝐦𝐚𝐲 𝐇𝐞 𝐛𝐞 𝐞𝐱𝐚𝐥𝐭𝐞𝐝. 𝐀𝐥-𝐙𝐚𝐣𝐣𝐚𝐚𝐣 𝐬𝐚𝐢𝐝: 𝐒𝐚𝐥𝐚𝐚𝐦 𝐰𝐚𝐬 𝐦𝐞𝐧𝐭𝐢𝐨𝐧𝐞𝐝 𝐛𝐞𝐟𝐨𝐫𝐞 𝐭𝐡𝐢𝐬 𝐰𝐢𝐭𝐡𝐨𝐮𝐭 𝐭𝐡𝐞 𝐝𝐞𝐟𝐢𝐧𝐢𝐭𝐞 𝐚𝐫𝐭𝐢𝐜𝐥𝐞 𝐚𝐧𝐝 𝐭𝐡𝐞 𝐬𝐞𝐜𝐨𝐧𝐝 𝐭𝐢𝐦𝐞 𝐢𝐭 𝐰𝐚𝐬 𝐦𝐞𝐧𝐭𝐢𝐨𝐧𝐞𝐝 𝐰𝐢𝐭𝐡 𝐭𝐡𝐞 𝐝𝐞𝐟𝐢𝐧𝐢𝐭𝐞 𝐚𝐫𝐭𝐢𝐜𝐥𝐞. 𝐓𝐡𝐞 𝐩𝐡𝐫𝐚𝐬𝐞 "𝐭𝐡𝐞 𝐝𝐚𝐲 𝐈 𝐰𝐚𝐬 𝐛𝐨𝐫𝐧" 𝐦𝐞𝐚𝐧𝐬, 𝐢𝐧 𝐭𝐡𝐢𝐬 𝐰𝐨𝐫𝐥𝐝.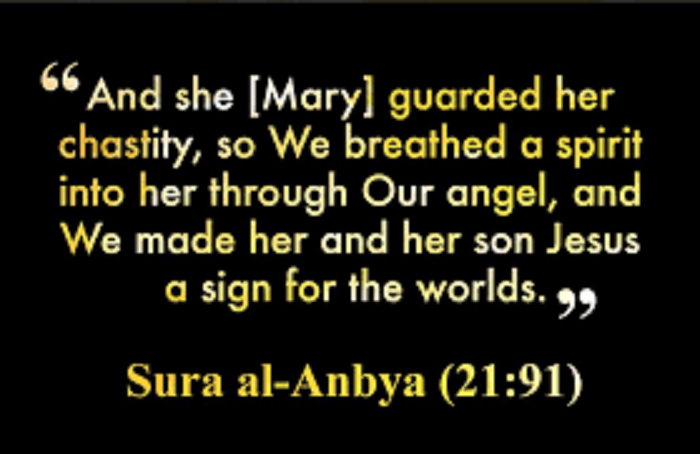 𝐀𝐧𝐝 𝐢𝐭 𝐰𝐚𝐬 𝐬𝐚𝐢𝐝: 𝐟𝐫𝐨𝐦 𝐭𝐡𝐞 𝐬𝐮𝐠𝐠𝐞𝐬𝐭𝐢𝐨𝐧𝐬 𝐨𝐟 𝐭𝐡𝐞 𝐒𝐡𝐚𝐲𝐭𝐚𝐚𝐧. 𝐓𝐡𝐞 𝐩𝐡𝐫𝐚𝐬𝐞 "𝐚𝐧𝐝 𝐭𝐡𝐞 𝐝𝐚𝐲 𝐈 𝐝𝐢𝐞" 𝐦𝐞𝐚𝐧𝐬 𝐢𝐧 𝐭𝐡𝐞 𝐠𝐫𝐚𝐯𝐞. 𝐓𝐡𝐞 𝐩𝐡𝐫𝐚𝐬𝐞 "𝐚𝐧𝐝 𝐭𝐡𝐞 𝐝𝐚𝐲 𝐈 𝐬𝐡𝐚𝐥𝐥 𝐛𝐞 𝐫𝐚𝐢𝐬𝐞𝐝 𝐚𝐥𝐢𝐯𝐞" 𝐦𝐞𝐚𝐧𝐬, 𝐢𝐧 𝐭𝐡𝐞 𝐇𝐞𝐫𝐞𝐚𝐟𝐭𝐞𝐫, 𝐛𝐞𝐜𝐚𝐮𝐬𝐞 𝐡𝐞 𝐡𝐚𝐬 𝐭𝐡𝐫𝐞𝐞 𝐬𝐭𝐚𝐠𝐞𝐬: 𝐚𝐥𝐢𝐯𝐞 𝐢𝐧 𝐭𝐡𝐢𝐬 𝐰𝐨𝐫𝐥𝐝, 𝐝𝐞𝐚𝐝 𝐢𝐧 𝐭𝐡𝐞 𝐠𝐫𝐚𝐯𝐞, 𝐚𝐧𝐝 𝐫𝐞𝐬𝐮𝐫𝐫𝐞𝐜𝐭𝐞𝐝 𝐢𝐧 𝐭𝐡𝐞 𝐇𝐞𝐫𝐞𝐚𝐟𝐭𝐞𝐫, 𝐚𝐧𝐝 𝐡𝐞 𝐢𝐬 𝐠𝐫𝐚𝐧𝐭𝐞𝐝 𝐩𝐫𝐨𝐭𝐞𝐜𝐭𝐢𝐨𝐧 𝐢𝐧 𝐚𝐥𝐥 𝐭𝐡𝐫𝐞𝐞.
𝐓𝐚𝐟𝐬𝐞𝐞𝐫 𝐚𝐥-𝐐𝐮𝐫𝐭𝐮𝐛𝐢, 𝟏𝟏/𝟗𝟖.
𝐅𝐫𝐨𝐦 𝐭𝐡𝐞 𝐜𝐨𝐦𝐦𝐞𝐧𝐭𝐬 𝐨𝐟 𝐭𝐡𝐞 𝐦𝐮𝐟𝐚𝐬𝐬𝐢𝐫𝐞𝐞𝐧 (𝐜𝐨𝐦𝐦𝐞𝐧𝐭𝐚𝐭𝐨𝐫𝐬 𝐨𝐟 𝐭𝐡𝐞 𝐐𝐮𝐫𝐚𝐧) 𝐪𝐮𝐨𝐭𝐞𝐝 𝐚𝐛𝐨𝐯𝐞 𝐢𝐭 𝐦𝐚𝐲 𝐛𝐞 𝐤𝐧𝐨𝐰𝐧 𝐭𝐡𝐚𝐭 𝐭𝐡𝐞 𝐩𝐡𝐫𝐚𝐬𝐞 "𝐚𝐧𝐝 𝐭𝐡𝐞 𝐝𝐚𝐲 𝐈 𝐝𝐢𝐞" 𝐝𝐨𝐞𝐬 𝐧𝐨𝐭 𝐦𝐞𝐚𝐧 𝐭𝐡𝐚𝐭 𝐡𝐞 𝐡𝐚𝐬 𝐝𝐢𝐞𝐝, 𝐫𝐚𝐭𝐡𝐞𝐫 𝐢𝐭 𝐦𝐞𝐚𝐧𝐬 𝐭𝐡𝐚𝐭 𝐰𝐡𝐞𝐧 𝐡𝐞 𝐝𝐢𝐞𝐬 – 𝐰𝐡𝐢𝐜𝐡 𝐰𝐢𝐥𝐥 𝐡𝐚𝐩𝐩𝐞𝐧 𝐚𝐟𝐭𝐞𝐫 𝐡𝐞 𝐡𝐚𝐬 𝐝𝐞𝐬𝐜𝐞𝐧𝐝𝐞𝐝 𝐚𝐧𝐝 𝐤𝐢𝐥𝐥𝐞𝐝 𝐭𝐡𝐞 𝐃𝐚𝐣𝐣𝐚𝐚𝐥, 𝐚𝐬 𝐢𝐬 𝐩𝐫𝐨𝐯𝐞𝐧 𝐢𝐧 𝐭𝐡𝐞 𝐚𝐡𝐚𝐚𝐝𝐞𝐞𝐭𝐡 (𝐩𝐫𝐨𝐩𝐡𝐞𝐭𝐢𝐜 𝐧𝐚𝐫𝐫𝐚𝐭𝐢𝐨𝐧𝐬)– 𝐭𝐡𝐞𝐧 𝐡𝐞 𝐰𝐢𝐥𝐥 𝐛𝐞 𝐩𝐫𝐨𝐭𝐞𝐜𝐭𝐞𝐝 𝐟𝐫𝐨𝐦 𝐝𝐲𝐢𝐧𝐠 𝐰𝐢𝐭𝐡𝐨𝐮𝐭 𝐛𝐞𝐥𝐢𝐞𝐟 𝐢𝐧 𝐀𝐥𝐥𝐚𝐚𝐡, 𝐦𝐚𝐲 𝐇𝐞 𝐛𝐞 𝐞𝐱𝐚𝐥𝐭𝐞𝐝. 𝐒𝐢𝐦𝐢𝐥𝐚𝐫𝐥𝐲 𝐭𝐡𝐞 𝐰𝐨𝐫𝐝𝐬 "𝐚𝐧𝐝 𝐭𝐡𝐞 𝐝𝐚𝐲 𝐈 𝐬𝐡𝐚𝐥𝐥 𝐛𝐞 𝐫𝐚𝐢𝐬𝐞𝐝 𝐚𝐥𝐢𝐯𝐞" 𝐝𝐨 𝐧𝐨𝐭 𝐦𝐞𝐚𝐧 𝐭𝐡𝐚𝐭 𝐡𝐞 𝐰𝐚𝐬 𝐫𝐚𝐢𝐬𝐞𝐝 𝐨𝐧 𝐭𝐡𝐞 𝐃𝐚𝐲 𝐨𝐟 𝐑𝐞𝐬𝐮𝐫𝐫𝐞𝐜𝐭𝐢𝐨𝐧.
𝐑𝐚𝐭𝐡𝐞𝐫 𝐡𝐞 𝐰𝐚𝐬 𝐬𝐩𝐞𝐚𝐤𝐢𝐧𝐠 𝐚𝐛𝐨𝐮𝐭 𝐡𝐢𝐬 𝐬𝐢𝐭𝐮𝐚𝐭𝐢𝐨𝐧 𝐚𝐭 𝐭𝐡𝐞 𝐭𝐢𝐦𝐞 𝐨𝐟 𝐡𝐢𝐬 𝐛𝐢𝐫𝐭𝐡, 𝐚𝐭 𝐭𝐡𝐞 𝐭𝐢𝐦𝐞 𝐨𝐟 𝐡𝐢𝐬 𝐝𝐞𝐚𝐭𝐡 𝐚𝐧𝐝 𝐚𝐭 𝐭𝐡𝐞 𝐭𝐢𝐦𝐞 𝐨𝐟 𝐡𝐢𝐬 𝐫𝐞𝐬𝐮𝐫𝐫𝐞𝐜𝐭𝐢𝐨𝐧. 𝐔𝐧𝐝𝐨𝐮𝐛𝐭𝐞𝐝𝐥𝐲 𝐡𝐞 𝐰𝐢𝐥𝐥 𝐝𝐢𝐞, 𝐛𝐮𝐭 𝐚𝐬 𝐢𝐬 𝐢𝐧𝐝𝐢𝐜𝐚𝐭𝐞𝐝 𝐛𝐲 𝐭𝐡𝐞 𝐨𝐭𝐡𝐞𝐫 𝐯𝐞𝐫𝐬𝐞𝐬 𝐭𝐡𝐚𝐭 𝐲𝐨𝐮 𝐪𝐮𝐨𝐭𝐞𝐝, 𝐡𝐞 𝐝𝐢𝐝 𝐧𝐨𝐭 𝐝𝐢𝐞 𝐛𝐲 𝐛𝐞𝐢𝐧𝐠 𝐤𝐢𝐥𝐥𝐞𝐝 𝐨𝐫 𝐜𝐫𝐮𝐜𝐢𝐟𝐢𝐞𝐝, 𝐫𝐚𝐭𝐡𝐞𝐫 𝐀𝐥𝐥𝐚𝐚𝐡 𝐭𝐨𝐨𝐤 𝐡𝐢𝐦 𝐮𝐩 𝐭𝐨 𝐇𝐢𝐦𝐬𝐞𝐥𝐟, 𝐚𝐧𝐝 𝐡𝐞 𝐰𝐢𝐥𝐥 𝐝𝐢𝐞 𝐚𝐟𝐭𝐞𝐫 𝐡𝐞 𝐝𝐞𝐬𝐜𝐞𝐧𝐝𝐬 𝐟𝐫𝐨𝐦 𝐡𝐞𝐚𝐯𝐞𝐧 𝐚𝐧𝐝 𝐤𝐢𝐥𝐥𝐬 𝐭𝐡𝐞 𝐃𝐚𝐣𝐣𝐚𝐚𝐥.
𝐖𝐢𝐭𝐡 𝐫𝐞𝐠𝐚𝐫𝐝 𝐭𝐨 𝐭𝐡𝐞 𝐯𝐞𝐫𝐬𝐞 𝐢𝐧 𝐰𝐡𝐢𝐜𝐡 𝐀𝐥𝐥𝐚𝐚𝐡 𝐬𝐚𝐲𝐬:
"𝐀𝐧𝐝 𝐭𝐡𝐞𝐫𝐞 𝐢𝐬 𝐧𝐨𝐧𝐞 𝐨𝐟 𝐭𝐡𝐞 𝐩𝐞𝐨𝐩𝐥𝐞 𝐨𝐟 𝐭𝐡𝐞 𝐒𝐜𝐫𝐢𝐩𝐭𝐮𝐫𝐞 (𝐉𝐞𝐰𝐬 𝐚𝐧𝐝 𝐂𝐡𝐫𝐢𝐬𝐭𝐢𝐚𝐧𝐬) 𝐛𝐮𝐭 𝐦𝐮𝐬𝐭 𝐛𝐞𝐥𝐢𝐞𝐯𝐞 𝐢𝐧 𝐡𝐢𝐦 ['𝐄𝐞𝐬𝐚 (𝐉𝐞𝐬𝐮𝐬), 𝐬𝐨𝐧 𝐨𝐟 𝐌𝐚𝐫𝐲𝐚𝐦 (𝐌𝐚𝐫𝐲), 𝐚𝐬 𝐨𝐧𝐥𝐲 𝐚 𝐌𝐞𝐬𝐬𝐞𝐧𝐠𝐞𝐫 𝐨𝐟 𝐀𝐥𝐥𝐚𝐚𝐡 𝐚𝐧𝐝 𝐚 𝐡𝐮𝐦𝐚𝐧 𝐛𝐞𝐢𝐧𝐠] 𝐛𝐞𝐟𝐨𝐫𝐞 𝐡𝐢𝐬 ['𝐄𝐞𝐬𝐚 (𝐉𝐞𝐬𝐮𝐬) 𝐨𝐫 𝐚 𝐉𝐞𝐰'𝐬 𝐨𝐫 𝐚 𝐂𝐡𝐫𝐢𝐬𝐭𝐢𝐚𝐧'𝐬] 𝐝𝐞𝐚𝐭𝐡 (𝐚𝐭 𝐭𝐡𝐞 𝐭𝐢𝐦𝐞 𝐨𝐟 𝐭𝐡𝐞 𝐚𝐩𝐩𝐞𝐚𝐫𝐚𝐧𝐜𝐞 𝐨𝐟 𝐭𝐡𝐞 𝐚𝐧𝐠𝐞𝐥 𝐨𝐟 𝐝𝐞𝐚𝐭𝐡). 𝐀𝐧𝐝 𝐨𝐧 𝐭𝐡𝐞 𝐃𝐚𝐲 𝐨𝐟 𝐑𝐞𝐬𝐮𝐫𝐫𝐞𝐜𝐭𝐢𝐨𝐧, 𝐡𝐞 ['𝐄𝐞𝐬𝐚 (𝐉𝐞𝐬𝐮𝐬)] 𝐰𝐢𝐥𝐥 𝐛𝐞 𝐚 𝐰𝐢𝐭𝐧𝐞𝐬𝐬 𝐚𝐠𝐚𝐢𝐧𝐬𝐭 𝐭𝐡𝐞𝐦"
𝐐𝐮𝐫𝐚𝐧 [𝐚𝐥-𝐍𝐢𝐬𝐚' 𝟒:𝟏𝟓𝟗]
𝐓𝐡𝐞 𝐬𝐜𝐡𝐨𝐥𝐚𝐫𝐬 𝐝𝐢𝐟𝐟𝐞𝐫𝐞𝐝 𝐚𝐬 𝐭𝐨 𝐰𝐡𝐨𝐦 𝐭𝐡𝐞 𝐩𝐫𝐨𝐧𝐨𝐮𝐧 "𝐡𝐢𝐬" 𝐢𝐧 𝐭𝐡𝐞 𝐩𝐡𝐫𝐚𝐬𝐞 "𝐡𝐢𝐬 𝐝𝐞𝐚𝐭𝐡" 𝐫𝐞𝐟𝐞𝐫𝐬. 𝐓𝐡𝐞𝐫𝐞 𝐚𝐫𝐞 𝐭𝐰𝐨 𝐯𝐢𝐞𝐰𝐬:
𝟏 – 𝐓𝐡𝐚𝐭 𝐭𝐡𝐞 𝐩𝐫𝐨𝐧𝐨𝐮𝐧 𝐫𝐞𝐟𝐞𝐫𝐬 𝐭𝐨 '𝐄𝐞𝐬𝐚 𝐢𝐛𝐧 𝐌𝐚𝐫𝐲𝐚𝐦 (𝐩𝐞𝐚𝐜𝐞 𝐛𝐞 𝐮𝐩𝐨𝐧 𝐡𝐢𝐦), 𝐢𝐧 𝐰𝐡𝐢𝐜𝐡 𝐜𝐚𝐬𝐞 𝐭𝐡𝐞 𝐦𝐞𝐚𝐧𝐢𝐧𝐠 𝐨𝐟 𝐭𝐡𝐞 𝐯𝐞𝐫𝐬𝐞 𝐢𝐬: 𝐭𝐡𝐚𝐭 𝐭𝐡𝐞𝐫𝐞 𝐢𝐬 𝐧𝐨 𝐨𝐧𝐞 𝐚𝐦𝐨𝐧𝐠 𝐭𝐡𝐞 𝐩𝐞𝐨𝐩𝐥𝐞 𝐨𝐟 𝐭𝐡𝐞 𝐁𝐨𝐨𝐤 𝐛𝐮𝐭 𝐡𝐞 𝐦𝐮𝐬𝐭 𝐛𝐞𝐥𝐢𝐞𝐯𝐞 𝐢𝐧 '𝐄𝐞𝐬𝐚 (𝐩𝐞𝐚𝐜𝐞 𝐛𝐞 𝐮𝐩𝐨𝐧 𝐡𝐢𝐦) 𝐛𝐞𝐟𝐨𝐫𝐞 𝐡𝐞 ('𝐄𝐞𝐬𝐚) 𝐝𝐢𝐞𝐬, 𝐛𝐞𝐜𝐚𝐮𝐬𝐞 𝐰𝐡𝐞𝐧 𝐡𝐞 𝐝𝐞𝐬𝐜𝐞𝐧𝐝𝐬 𝐟𝐫𝐨𝐦 𝐡𝐞𝐚𝐯𝐞𝐧 𝐚𝐧𝐝 𝐤𝐢𝐥𝐥𝐬 𝐭𝐡𝐞 𝐃𝐚𝐣𝐣𝐚𝐚𝐥, 𝐡𝐞 𝐰𝐢𝐥𝐥 𝐛𝐫𝐞𝐚𝐤 𝐭𝐡𝐞 𝐜𝐫𝐨𝐬𝐬 𝐚𝐧𝐝 𝐤𝐢𝐥𝐥 𝐭𝐡𝐞 𝐩𝐢𝐠𝐬 𝐚𝐧𝐝 𝐚𝐛𝐨𝐥𝐢𝐬𝐡 𝐣𝐢𝐳𝐲𝐚𝐡 (𝐭𝐚𝐱 𝐩𝐚𝐢𝐝 𝐛𝐲 𝐧𝐨𝐧-𝐌𝐮𝐬𝐥𝐢𝐦𝐬 𝐢𝐧 𝐚𝐧 𝐈𝐬𝐥𝐚𝐦𝐢𝐜 𝐬𝐭𝐚𝐭𝐞),
𝐚𝐧𝐝 𝐡𝐞 𝐰𝐢𝐥𝐥 𝐚𝐜𝐜𝐞𝐩𝐭 𝐧𝐨𝐭𝐡𝐢𝐧𝐠 𝐛𝐮𝐭 𝐈𝐬𝐥𝐚𝐦, 𝐚𝐧𝐝 𝐚𝐭 𝐭𝐡𝐚𝐭 𝐭𝐢𝐦𝐞 𝐭𝐡𝐞 𝐏𝐞𝐨𝐩𝐥𝐞 𝐨𝐟 𝐭𝐡𝐞 𝐁𝐨𝐨𝐤 𝐰𝐢𝐥𝐥 𝐛𝐞𝐥𝐢𝐞𝐯𝐞 𝐢𝐧 𝐡𝐢𝐦, 𝐛𝐞𝐟𝐨𝐫𝐞 𝐡𝐞 𝐝𝐢𝐞𝐬 (𝐛𝐥𝐞𝐬𝐬𝐢𝐧𝐠𝐬 𝐚𝐧𝐝 𝐩𝐞𝐚𝐜𝐞 𝐨𝐟 𝐀𝐥𝐥𝐚𝐚𝐡 𝐛𝐞 𝐮𝐩𝐨𝐧 𝐡𝐢𝐦), 𝐚𝐧𝐝 𝐭𝐡𝐞𝐲 𝐰𝐢𝐥𝐥 𝐤𝐧𝐨𝐰 𝐭𝐡𝐚𝐭 𝐡𝐞 𝐢𝐬 𝐭𝐫𝐮𝐞 𝐚𝐧𝐝 𝐭𝐡𝐚𝐭 𝐡𝐞 𝐝𝐢𝐝 𝐧𝐨𝐭 𝐝𝐢𝐞 𝐛𝐞𝐟𝐨𝐫𝐞 𝐭𝐡𝐞𝐧. 𝐒𝐨 𝐰𝐡𝐚𝐭 𝐢𝐬 𝐦𝐞𝐧𝐭𝐢𝐨𝐧𝐞𝐝 𝐢𝐧 𝐭𝐡𝐞 𝐯𝐞𝐫𝐬𝐞 𝐢𝐬 𝐨𝐧𝐞 𝐨𝐟 𝐭𝐡𝐞 𝐬𝐢𝐠𝐧𝐬 𝐨𝐟 𝐭𝐡𝐞 𝐇𝐨𝐮𝐫 𝐚𝐧𝐝 𝐨𝐧𝐞 𝐨𝐟 𝐭𝐡𝐞 𝐩𝐨𝐫𝐭𝐞𝐧𝐭𝐬 𝐨𝐟 𝐭𝐡𝐞 𝐃𝐚𝐲 𝐨𝐟 𝐑𝐞𝐬𝐮𝐫𝐫𝐞𝐜𝐭𝐢𝐨𝐧, 𝐰𝐡𝐢𝐜𝐡 𝐰𝐢𝐥𝐥 𝐡𝐚𝐩𝐩𝐞𝐧 𝐚𝐟𝐭𝐞𝐫 𝐭𝐡𝐞 𝐝𝐞𝐬𝐜𝐞𝐧𝐭 𝐨𝐟 '𝐄𝐞𝐬𝐚; 𝐛𝐞𝐟𝐨𝐫𝐞 𝐡𝐞 𝐝𝐢𝐞𝐬 𝐚𝐭 𝐭𝐡𝐚𝐭 𝐭𝐢𝐦𝐞, 𝐭𝐡𝐞 𝐏𝐞𝐨𝐩𝐥𝐞 𝐨𝐟 𝐭𝐡𝐞 𝐁𝐨𝐨𝐤 𝐰𝐢𝐥𝐥 𝐛𝐞𝐥𝐢𝐞𝐯𝐞 𝐢𝐧 𝐡𝐢𝐦.
𝐓𝐡𝐞𝐫𝐞 𝐢𝐬 𝐬𝐮𝐩𝐩𝐨𝐫𝐭 𝐟𝐨𝐫 𝐭𝐡𝐢𝐬 𝐯𝐢𝐞𝐰 𝐢𝐧 𝐭𝐡𝐞 𝐜𝐨𝐦𝐦𝐞𝐧𝐭 𝐦𝐚𝐝𝐞 𝐛𝐲 𝐀𝐛𝐮 𝐇𝐮𝐫𝐚𝐲𝐫𝐚𝐡 (𝐦𝐚𝐲 𝐀𝐥𝐥𝐚𝐚𝐡 𝐛𝐞 𝐩𝐥𝐞𝐚𝐬𝐞𝐝 𝐰𝐢𝐭𝐡 𝐡𝐢𝐦) 𝐚𝐟𝐭𝐞𝐫 𝐡𝐞 𝐧𝐚𝐫𝐫𝐚𝐭𝐞𝐝 𝐭𝐡𝐞 𝐡𝐚𝐝𝐞𝐞𝐭𝐡 𝐰𝐡𝐢𝐜𝐡 𝐬𝐩𝐞𝐚𝐤𝐬 𝐨𝐟 𝐭𝐡𝐞 𝐝𝐞𝐬𝐜𝐞𝐧𝐭 𝐨𝐟 '𝐄𝐞𝐬𝐚 (𝐩𝐞𝐚𝐜𝐞 𝐛𝐞 𝐮𝐩𝐨𝐧 𝐡𝐢𝐦) 𝐚𝐭 𝐭𝐡𝐞 𝐞𝐧𝐝 𝐨𝐟 𝐭𝐢𝐦𝐞.
𝐈𝐭 𝐰𝐚𝐬 𝐧𝐚𝐫𝐫𝐚𝐭𝐞𝐝 𝐭𝐡𝐚𝐭 𝐀𝐛𝐮 𝐇𝐮𝐫𝐚𝐲𝐫𝐚𝐡 (𝐦𝐚𝐲 𝐀𝐥𝐥𝐚𝐚𝐡 𝐛𝐞 𝐩𝐥𝐞𝐚𝐬𝐞𝐝 𝐰𝐢𝐭𝐡 𝐡𝐢𝐦) 𝐬𝐚𝐢𝐝:
𝐓𝐡𝐞 𝐌𝐞𝐬𝐬𝐞𝐧𝐠𝐞𝐫 𝐨𝐟 𝐀𝐥𝐥𝐚𝐚𝐡 (𝐩𝐞𝐚𝐜𝐞 𝐚𝐧𝐝 𝐛𝐥𝐞𝐬𝐬𝐢𝐧𝐠𝐬 𝐨𝐟 𝐀𝐥𝐥𝐚𝐚𝐡 𝐛𝐞 𝐮𝐩𝐨𝐧 𝐡𝐢𝐦) 𝐬𝐚𝐢𝐝: "𝐁𝐲 𝐭𝐡𝐞 𝐎𝐧𝐞 𝐢𝐧 𝐖𝐡𝐨𝐬𝐞 𝐡𝐚𝐧𝐝 𝐢𝐬 𝐦𝐲 𝐬𝐨𝐮𝐥, 𝐬𝐨𝐨𝐧 𝐭𝐡𝐞 𝐒𝐨𝐧 𝐨𝐟 𝐌𝐚𝐫𝐲𝐚𝐦 𝐰𝐢𝐥𝐥 𝐝𝐞𝐬𝐜𝐞𝐧𝐝 𝐚𝐦𝐨𝐧𝐠 𝐲𝐨𝐮 𝐚𝐬 𝐚 𝐣𝐮𝐬𝐭 𝐣𝐮𝐝𝐠𝐞. 𝐇𝐞 𝐰𝐢𝐥𝐥 𝐛𝐫𝐞𝐚𝐤 𝐭𝐡𝐞 𝐜𝐫𝐨𝐬𝐬 𝐚𝐧𝐝 𝐤𝐢𝐥𝐥 𝐭𝐡𝐞 𝐩𝐢𝐠𝐬 𝐚𝐧𝐝 𝐚𝐛𝐨𝐥𝐢𝐬𝐡 𝐭𝐡𝐞 𝐣𝐢𝐳𝐲𝐚𝐡, 𝐚𝐧𝐝 𝐰𝐞𝐚𝐥𝐭𝐡 𝐰𝐢𝐥𝐥 𝐛𝐞𝐜𝐨𝐦𝐞 𝐬𝐨 𝐚𝐛𝐮𝐧𝐝𝐚𝐧𝐭 𝐭𝐡𝐚𝐭 𝐧𝐨 𝐨𝐧𝐞 𝐰𝐢𝐥𝐥 𝐚𝐜𝐜𝐞𝐩𝐭 𝐢𝐭, 𝐚𝐧𝐝 𝐨𝐧𝐞 𝐩𝐫𝐨𝐬𝐭𝐫𝐚𝐭𝐢𝐨𝐧 𝐰𝐢𝐥𝐥 𝐛𝐞 𝐛𝐞𝐭𝐭𝐞𝐫 𝐭𝐡𝐚𝐧 𝐭𝐡𝐢𝐬 𝐰𝐨𝐫𝐥𝐝 𝐚𝐧𝐝 𝐞𝐯𝐞𝐫𝐲𝐭𝐡𝐢𝐧𝐠 𝐢𝐧 𝐢𝐭.
" 𝐓𝐡𝐞𝐧 𝐀𝐛𝐮 𝐇𝐮𝐫𝐚𝐲𝐫𝐚𝐡 𝐬𝐚𝐢𝐝: 𝐫𝐞𝐜𝐢𝐭𝐞, 𝐢𝐟 𝐲𝐨𝐮 𝐰𝐢𝐬𝐡: "𝐀𝐧𝐝 𝐭𝐡𝐞𝐫𝐞 𝐢𝐬 𝐧𝐨𝐧𝐞 𝐨𝐟 𝐭𝐡𝐞 𝐩𝐞𝐨𝐩𝐥𝐞 𝐨𝐟 𝐭𝐡𝐞 𝐒𝐜𝐫𝐢𝐩𝐭𝐮𝐫𝐞 (𝐉𝐞𝐰𝐬 𝐚𝐧𝐝 𝐂𝐡𝐫𝐢𝐬𝐭𝐢𝐚𝐧𝐬) 𝐛𝐮𝐭 𝐦𝐮𝐬𝐭 𝐛𝐞𝐥𝐢𝐞𝐯𝐞 𝐢𝐧 𝐡𝐢𝐦 ['𝐄𝐞𝐬𝐚 (𝐉𝐞𝐬𝐮𝐬), 𝐬𝐨𝐧 𝐨𝐟 𝐌𝐚𝐫𝐲𝐚𝐦 (𝐌𝐚𝐫𝐲), 𝐚𝐬 𝐨𝐧𝐥𝐲 𝐚 𝐌𝐞𝐬𝐬𝐞𝐧𝐠𝐞𝐫 𝐨𝐟 𝐀𝐥𝐥𝐚𝐚𝐡 𝐚𝐧𝐝 𝐚 𝐡𝐮𝐦𝐚𝐧 𝐛𝐞𝐢𝐧𝐠] 𝐛𝐞𝐟𝐨𝐫𝐞 𝐡𝐢𝐬 ['𝐄𝐞𝐬𝐚 (𝐉𝐞𝐬𝐮𝐬) 𝐨𝐫 𝐚 𝐉𝐞𝐰'𝐬 𝐨𝐫 𝐚 𝐂𝐡𝐫𝐢𝐬𝐭𝐢𝐚𝐧'𝐬] 𝐝𝐞𝐚𝐭𝐡 (𝐚𝐭 𝐭𝐡𝐞 𝐭𝐢𝐦𝐞 𝐨𝐟 𝐭𝐡𝐞 𝐚𝐩𝐩𝐞𝐚𝐫𝐚𝐧𝐜𝐞 𝐨𝐟 𝐭𝐡𝐞 𝐚𝐧𝐠𝐞𝐥 𝐨𝐟 𝐝𝐞𝐚𝐭𝐡). 𝐀𝐧𝐝 𝐨𝐧 𝐭𝐡𝐞 𝐃𝐚𝐲 𝐨𝐟 𝐑𝐞𝐬𝐮𝐫𝐫𝐞𝐜𝐭𝐢𝐨𝐧, 𝐡𝐞 ['𝐄𝐞𝐬𝐚 (𝐉𝐞𝐬𝐮𝐬)] 𝐰𝐢𝐥𝐥 𝐛𝐞 𝐚 𝐰𝐢𝐭𝐧𝐞𝐬𝐬 𝐚𝐠𝐚𝐢𝐧𝐬𝐭 𝐭𝐡𝐞𝐦"𝐐𝐮𝐫𝐚𝐧 [𝐚𝐥-𝐍𝐢𝐬𝐚' 𝟒:𝟏𝟓𝟗]
𝐍𝐚𝐫𝐫𝐚𝐭𝐞𝐝 𝐛𝐲 𝐚𝐥-𝐁𝐮𝐤𝐡𝐚𝐚𝐫𝐢, 𝟑𝟏𝟐𝟗; 𝐌𝐮𝐬𝐥𝐢𝐦, 𝟐𝟐𝟎.
𝟐 – 𝐓𝐡𝐚𝐭 𝐭𝐡𝐞 𝐩𝐫𝐨𝐧𝐨𝐮𝐧 𝐫𝐞𝐟𝐞𝐫𝐬 𝐭𝐨 𝐭𝐡𝐞 𝐤𝐢𝐭𝐚𝐚𝐛𝐢 (𝐉𝐞𝐰 𝐨𝐫 𝐂𝐡𝐫𝐢𝐬𝐭𝐢𝐚𝐧) 𝐡𝐢𝐦𝐬𝐞𝐥𝐟, 𝐢𝐧 𝐰𝐡𝐢𝐜𝐡 𝐜𝐚𝐬𝐞 𝐭𝐡𝐞 𝐦𝐞𝐚𝐧𝐢𝐧𝐠 𝐨𝐟 𝐭𝐡𝐞 𝐯𝐞𝐫𝐬𝐞 𝐢𝐬 𝐭𝐡𝐚𝐭 𝐭𝐡𝐞𝐫𝐞 𝐢𝐬 𝐧𝐨 𝐨𝐧𝐞 𝐚𝐦𝐨𝐧𝐠 𝐭𝐡𝐞 𝐩𝐞𝐨𝐩𝐥𝐞 𝐨𝐟 𝐭𝐡𝐞 𝐁𝐨𝐨𝐤 𝐛𝐮𝐭 𝐡𝐞 𝐦𝐮𝐬𝐭 𝐛𝐞𝐥𝐢𝐞𝐯𝐞 𝐢𝐧 '𝐄𝐞𝐬𝐚 (𝐩𝐞𝐚𝐜𝐞 𝐛𝐞 𝐮𝐩𝐨𝐧 𝐡𝐢𝐦), 𝐚𝐧𝐝 𝐭𝐡𝐚𝐭 𝐡𝐞 𝐢𝐬 𝐭𝐫𝐮𝐞, 𝐚𝐧𝐝 𝐭𝐡𝐚𝐭 𝐡𝐞 𝐝𝐢𝐝 𝐧𝐨𝐭 𝐝𝐢𝐞. 𝐓𝐡𝐚𝐭 𝐢𝐬 𝐰𝐡𝐞𝐧 𝐡𝐞 𝐬𝐮𝐟𝐟𝐞𝐫𝐬 𝐭𝐡𝐞 𝐚𝐠𝐨𝐧𝐢𝐞𝐬 𝐨𝐟 𝐝𝐞𝐚𝐭𝐡 𝐚𝐧𝐝 𝐬𝐞𝐞𝐬 𝐫𝐞𝐚𝐥𝐢𝐭𝐢𝐞𝐬 𝐚𝐧𝐝 𝐩𝐫𝐨𝐨𝐟𝐬.
𝐀𝐭 𝐭𝐡𝐞 𝐭𝐢𝐦𝐞 𝐨𝐟 𝐝𝐞𝐚𝐭𝐡, 𝐭𝐡𝐞 𝐤𝐢𝐭𝐚𝐚𝐛𝐢 𝐰𝐢𝐥𝐥 𝐤𝐧𝐨𝐰 𝐭𝐡𝐚𝐭 𝐰𝐡𝐚𝐭 𝐡𝐞 𝐛𝐞𝐥𝐢𝐞𝐯𝐞𝐝 𝐢𝐬 𝐟𝐚𝐥𝐬𝐞, 𝐛𝐮𝐭 𝐭𝐡𝐚𝐭 𝐟𝐚𝐢𝐭𝐡 𝐰𝐢𝐥𝐥 𝐧𝐨𝐭 𝐛𝐞𝐧𝐞𝐟𝐢𝐭 𝐡𝐢𝐦 𝐚𝐭 𝐭𝐡𝐚𝐭 𝐩𝐨𝐢𝐧𝐭.
𝐁𝐚𝐬𝐞𝐝 𝐨𝐧 𝐛𝐨𝐭𝐡 𝐯𝐢𝐞𝐰𝐬 𝐦𝐞𝐧𝐭𝐢𝐨𝐧𝐞𝐝 𝐚𝐛𝐨𝐯𝐞, 𝐭𝐡𝐞𝐫𝐞 𝐢𝐬 𝐧𝐨 𝐢𝐧𝐝𝐢𝐜𝐚𝐭𝐢𝐨𝐧 𝐨𝐫 𝐬𝐮𝐠𝐠𝐞𝐬𝐭𝐢𝐨𝐧 𝐢𝐧 𝐭𝐡𝐞 𝐯𝐞𝐫𝐬𝐞 𝐭𝐡𝐚𝐭 '𝐄𝐞𝐬𝐚 (𝐩𝐞𝐚𝐜𝐞 𝐛𝐞 𝐮𝐩𝐨𝐧 𝐡𝐢𝐦) 𝐡𝐚𝐬 𝐝𝐢𝐞𝐝. 𝐑𝐚𝐭𝐡𝐞𝐫 𝐭𝐡𝐞 𝐰𝐨𝐫𝐝𝐬 – 𝐚𝐜𝐜𝐨𝐫𝐝𝐢𝐧𝐠 𝐭𝐨 𝐭𝐡𝐞 𝐟𝐢𝐫𝐬𝐭 𝐯𝐢𝐞𝐰 – 𝐫𝐞𝐟𝐞𝐫 𝐭𝐨 𝐚 𝐦𝐚𝐭𝐭𝐞𝐫 𝐨𝐟 𝐭𝐡𝐞 𝐔𝐧𝐬𝐞𝐞𝐧 𝐰𝐡𝐢𝐜𝐡 𝐰𝐢𝐥𝐥 𝐜𝐨𝐦𝐞 𝐭𝐨 𝐩𝐚𝐬𝐬 𝐢𝐧 𝐭𝐡𝐞 𝐟𝐮𝐭𝐮𝐫𝐞, 𝐛𝐞𝐜𝐚𝐮𝐬𝐞 𝐡𝐞 (𝐩𝐞𝐚𝐜𝐞 𝐛𝐞 𝐮𝐩𝐨𝐧 𝐡𝐢𝐦) 𝐰𝐢𝐥𝐥 𝐮𝐧𝐝𝐨𝐮𝐛𝐭𝐞𝐝𝐥𝐲 𝐝𝐢𝐞, 𝐛𝐮𝐭 𝐭𝐡𝐚𝐭 𝐰𝐢𝐥𝐥 𝐛𝐞 𝐚𝐟𝐭𝐞𝐫 𝐡𝐞 𝐡𝐚𝐬 𝐝𝐞𝐬𝐜𝐞𝐧𝐝𝐞𝐝, 𝐚𝐬 𝐬𝐭𝐚𝐭𝐞𝐝 𝐚𝐛𝐨𝐯𝐞. 𝐀𝐧𝐝 𝐚𝐜𝐜𝐨𝐫𝐝𝐢𝐧𝐠 𝐭𝐨 𝐭𝐡𝐞 𝐬𝐞𝐜𝐨𝐧𝐝 𝐯𝐢𝐞𝐰, 𝐭𝐡𝐞 𝐩𝐡𝐫𝐚𝐬𝐞 "𝐛𝐞𝐟𝐨𝐫𝐞 𝐡𝐢𝐬 𝐝𝐞𝐚𝐭𝐡" 𝐫𝐞𝐟𝐞𝐫𝐬 𝐭𝐨 𝐭𝐡𝐞 𝐝𝐞𝐚𝐭𝐡 𝐨𝐟 𝐭𝐡𝐞 𝐤𝐢𝐭𝐚𝐚𝐛𝐢 𝐡𝐢𝐦𝐬𝐞𝐥𝐟.
𝐀𝐥-𝐓𝐚𝐛𝐚𝐫𝐢, 𝐈𝐛𝐧 𝐊𝐚𝐭𝐡𝐞𝐞𝐫 𝐚𝐧𝐝 𝐨𝐭𝐡𝐞𝐫 𝐢𝐦𝐚𝐦𝐬 𝐨𝐟 𝐭𝐚𝐟𝐬𝐞𝐞𝐫 (𝐞𝐱𝐞𝐠𝐞𝐬𝐢𝐬) 𝐫𝐞𝐠𝐚𝐫𝐝𝐞𝐝 𝐭𝐡𝐞 𝐟𝐢𝐫𝐬𝐭 𝐯𝐢𝐞𝐰 𝐚𝐬 𝐦𝐨𝐫𝐞 𝐥𝐢𝐤𝐞𝐥𝐲 𝐭𝐨 𝐛𝐞 𝐜𝐨𝐫𝐫𝐞𝐜𝐭. 𝐈𝐛𝐧 𝐊𝐚𝐭𝐡𝐞𝐞𝐫 𝐬𝐚𝐢𝐝: 𝐖𝐢𝐭𝐡 𝐫𝐞𝐠𝐚𝐫𝐝 𝐭𝐨 𝐭𝐡𝐞 𝐰𝐨𝐫𝐝𝐬 (𝐢𝐧𝐭𝐞𝐫𝐩𝐫𝐞𝐭𝐚𝐭𝐢𝐨𝐧 𝐨𝐟 𝐭𝐡𝐞 𝐦𝐞𝐚𝐧𝐢𝐧𝐠): "𝐀𝐧𝐝 𝐭𝐡𝐞𝐫𝐞 𝐢𝐬 𝐧𝐨𝐧𝐞 𝐨𝐟 𝐭𝐡𝐞 𝐩𝐞𝐨𝐩𝐥𝐞 𝐨𝐟 𝐭𝐡𝐞 𝐒𝐜𝐫𝐢𝐩𝐭𝐮𝐫𝐞 (𝐉𝐞𝐰𝐬 𝐚𝐧𝐝 𝐂𝐡𝐫𝐢𝐬𝐭𝐢𝐚𝐧𝐬) 𝐛𝐮𝐭 𝐦𝐮𝐬𝐭 𝐛𝐞𝐥𝐢𝐞𝐯𝐞 𝐢𝐧 𝐡𝐢𝐦 ['𝐄𝐞𝐬𝐚 (𝐉𝐞𝐬𝐮𝐬), 𝐬𝐨𝐧 𝐨𝐟 𝐌𝐚𝐫𝐲𝐚𝐦 (𝐌𝐚𝐫𝐲),
𝐚𝐬 𝐨𝐧𝐥𝐲 𝐚 𝐌𝐞𝐬𝐬𝐞𝐧𝐠𝐞𝐫 𝐨𝐟 𝐀𝐥𝐥𝐚𝐚𝐡 𝐚𝐧𝐝 𝐚 𝐡𝐮𝐦𝐚𝐧 𝐛𝐞𝐢𝐧𝐠] 𝐛𝐞𝐟𝐨𝐫𝐞 𝐡𝐢𝐬 ['𝐄𝐞𝐬𝐚 (𝐉𝐞𝐬𝐮𝐬) 𝐨𝐫 𝐚 𝐉𝐞𝐰'𝐬 𝐨𝐫 𝐚 𝐂𝐡𝐫𝐢𝐬𝐭𝐢𝐚𝐧'𝐬] 𝐝𝐞𝐚𝐭𝐡 (𝐚𝐭 𝐭𝐡𝐞 𝐭𝐢𝐦𝐞 𝐨𝐟 𝐭𝐡𝐞 𝐚𝐩𝐩𝐞𝐚𝐫𝐚𝐧𝐜𝐞 𝐨𝐟 𝐭𝐡𝐞 𝐚𝐧𝐠𝐞𝐥 𝐨𝐟 𝐝𝐞𝐚𝐭𝐡).
𝐀𝐧𝐝 𝐨𝐧 𝐭𝐡𝐞 𝐃𝐚𝐲 𝐨𝐟 𝐑𝐞𝐬𝐮𝐫𝐫𝐞𝐜𝐭𝐢𝐨𝐧, 𝐡𝐞 ['𝐄𝐞𝐬𝐚 (𝐉𝐞𝐬𝐮𝐬)] 𝐰𝐢𝐥𝐥 𝐛𝐞 𝐚 𝐰𝐢𝐭𝐧𝐞𝐬𝐬 𝐚𝐠𝐚𝐢𝐧𝐬𝐭 𝐭𝐡𝐞𝐦"[𝐚𝐥-𝐍𝐢𝐬𝐚' 𝟒:𝟏𝟓𝟗], 𝐈𝐛𝐧 𝐉𝐚𝐫𝐞𝐞𝐫 𝐬𝐚𝐢𝐝: 𝐓𝐡𝐞 𝐬𝐜𝐡𝐨𝐥𝐚𝐫𝐬 𝐨𝐟 𝐢𝐧𝐭𝐞𝐫𝐩𝐫𝐞𝐭𝐚𝐭𝐢𝐨𝐧 𝐝𝐢𝐟𝐟𝐞𝐫𝐞𝐝 𝐜𝐨𝐧𝐜𝐞𝐫𝐧𝐢𝐧𝐠 𝐭𝐡𝐞 𝐦𝐞𝐚𝐧𝐢𝐧𝐠 𝐨𝐟 𝐭𝐡𝐚𝐭. "𝐀𝐧𝐝 𝐭𝐡𝐞𝐫𝐞 𝐢𝐬 𝐧𝐨𝐧𝐞 𝐨𝐟 𝐭𝐡𝐞 𝐩𝐞𝐨𝐩𝐥𝐞 𝐨𝐟 𝐭𝐡𝐞 𝐒𝐜𝐫𝐢𝐩𝐭𝐮𝐫𝐞 (𝐉𝐞𝐰𝐬 𝐚𝐧𝐝 𝐂𝐡𝐫𝐢𝐬𝐭𝐢𝐚𝐧𝐬)
𝐛𝐮𝐭 𝐦𝐮𝐬𝐭 𝐛𝐞𝐥𝐢𝐞𝐯𝐞 𝐢𝐧 𝐡𝐢𝐦 ['𝐄𝐞𝐬𝐚 (𝐉𝐞𝐬𝐮𝐬)] 𝐛𝐞𝐟𝐨𝐫𝐞 𝐡𝐢𝐬 𝐝𝐞𝐚𝐭𝐡" 𝐦𝐞𝐚𝐧𝐬, 𝐛𝐞𝐟𝐨𝐫𝐞 𝐭𝐡𝐞 𝐝𝐞𝐚𝐭𝐡 𝐨𝐟 '𝐄𝐞𝐬𝐚. 𝐓𝐡𝐚𝐭 𝐦𝐞𝐚𝐧𝐬 𝐭𝐡𝐚𝐭 𝐚𝐥𝐥 𝐨𝐟 𝐭𝐡𝐞𝐦 𝐰𝐢𝐥𝐥 𝐛𝐞𝐥𝐢𝐞𝐯𝐞 𝐢𝐧 𝐡𝐢𝐦 𝐰𝐡𝐞𝐧 𝐡𝐞 𝐜𝐨𝐦𝐞𝐬 𝐝𝐨𝐰𝐧 𝐭𝐨 𝐟𝐢𝐠𝐡𝐭 𝐭𝐡𝐞 𝐃𝐚𝐣𝐣𝐚𝐚𝐥, 𝐬𝐨 𝐚𝐥𝐥 𝐫𝐞𝐥𝐢𝐠𝐢𝐨𝐧𝐬 𝐰𝐢𝐥𝐥 𝐛𝐞𝐜𝐨𝐦𝐞 𝐨𝐧𝐞, 𝐰𝐡𝐢𝐜𝐡 𝐢𝐬 𝐭𝐡𝐞 𝐦𝐨𝐧𝐨𝐭𝐡𝐞𝐢𝐬𝐭𝐢𝐜 𝐫𝐞𝐥𝐢𝐠𝐢𝐨𝐧 𝐨𝐟 𝐈𝐬𝐥𝐚𝐦, 𝐭𝐡𝐞 𝐫𝐞𝐥𝐢𝐠𝐢𝐨𝐧 𝐨𝐟 𝐈𝐛𝐫𝐚𝐚𝐡𝐞𝐞𝐦 (𝐩𝐞𝐚𝐜𝐞 𝐛𝐞 𝐮𝐩𝐨𝐧 𝐡𝐢𝐦). …
𝐈𝐭 𝐰𝐚𝐬 𝐧𝐚𝐫𝐫𝐚𝐭𝐞𝐝 𝐭𝐡𝐚𝐭 𝐈𝐛𝐧 '𝐀𝐛𝐛𝐚𝐚𝐬 𝐬𝐚𝐢𝐝:
"𝐀𝐧𝐝 𝐭𝐡𝐞𝐫𝐞 𝐢𝐬 𝐧𝐨𝐧𝐞 𝐨𝐟 𝐭𝐡𝐞 𝐩𝐞𝐨𝐩𝐥𝐞 𝐨𝐟 𝐭𝐡𝐞 𝐒𝐜𝐫𝐢𝐩𝐭𝐮𝐫𝐞 (𝐉𝐞𝐰𝐬 𝐚𝐧𝐝 𝐂𝐡𝐫𝐢𝐬𝐭𝐢𝐚𝐧𝐬) 𝐛𝐮𝐭 𝐦𝐮𝐬𝐭 𝐛𝐞𝐥𝐢𝐞𝐯𝐞 𝐢𝐧 𝐡𝐢𝐦 ['𝐄𝐞𝐬𝐚 (𝐉𝐞𝐬𝐮𝐬)] 𝐛𝐞𝐟𝐨𝐫𝐞 𝐡𝐢𝐬 𝐝𝐞𝐚𝐭𝐡" 𝐦𝐞𝐚𝐧𝐬, 𝐛𝐞𝐟𝐨𝐫𝐞 𝐭𝐡𝐞 𝐝𝐞𝐚𝐭𝐡 𝐨𝐟 '𝐄𝐞𝐬𝐚 𝐢𝐛𝐧 𝐌𝐚𝐫𝐲𝐚𝐦 (𝐩𝐞𝐚𝐜𝐞 𝐛𝐞 𝐮𝐩𝐨𝐧 𝐡𝐢𝐦). … 𝐈𝐭 𝐰𝐚𝐬 𝐧𝐚𝐫𝐫𝐚𝐭𝐞𝐝 𝐭𝐡𝐚𝐭 𝐚𝐥-𝐇𝐚𝐬𝐚𝐧 𝐬𝐚𝐢𝐝:
"𝐀𝐧𝐝 𝐭𝐡𝐞𝐫𝐞 𝐢𝐬 𝐧𝐨𝐧𝐞 𝐨𝐟 𝐭𝐡𝐞 𝐩𝐞𝐨𝐩𝐥𝐞 𝐨𝐟 𝐭𝐡𝐞 𝐒𝐜𝐫𝐢𝐩𝐭𝐮𝐫𝐞 (𝐉𝐞𝐰𝐬 𝐚𝐧𝐝 𝐂𝐡𝐫𝐢𝐬𝐭𝐢𝐚𝐧𝐬) 𝐛𝐮𝐭 𝐦𝐮𝐬𝐭 𝐛𝐞𝐥𝐢𝐞𝐯𝐞 𝐢𝐧 𝐡𝐢𝐦 ['𝐄𝐞𝐬𝐚 (𝐉𝐞𝐬𝐮𝐬)] 𝐛𝐞𝐟𝐨𝐫𝐞 𝐡𝐢𝐬 𝐝𝐞𝐚𝐭𝐡" 𝐦𝐞𝐚𝐧𝐬, 𝐛𝐞𝐟𝐨𝐫𝐞 𝐭𝐡𝐞 𝐝𝐞𝐚𝐭𝐡 𝐨𝐟 '𝐄𝐞𝐬𝐚, 𝐚𝐧𝐝 𝐛𝐲 𝐀𝐥𝐥𝐚𝐚𝐡, 𝐡𝐞 𝐢𝐬 𝐚𝐥𝐢𝐯𝐞 𝐰𝐢𝐭𝐡 𝐀𝐥𝐥𝐚𝐚𝐡, 𝐛𝐮𝐭 𝐰𝐡𝐞𝐧 𝐡𝐞 𝐝𝐞𝐬𝐜𝐞𝐧𝐝𝐬 𝐭𝐡𝐞𝐲 𝐰𝐢𝐥𝐥 𝐚𝐥𝐥 𝐛𝐞𝐥𝐢𝐞𝐯𝐞 𝐢𝐧 𝐡𝐢𝐦. …
𝐈𝐛𝐧 𝐉𝐚𝐫𝐞𝐞𝐫 𝐬𝐚𝐢𝐝: 𝐀𝐧𝐝 𝐨𝐭𝐡𝐞𝐫𝐬 𝐬𝐚𝐢𝐝:
𝐓𝐡𝐚𝐭 𝐦𝐞𝐚𝐧𝐬 𝐛𝐞𝐟𝐨𝐫𝐞 𝐭𝐡𝐞 𝐝𝐞𝐚𝐭𝐡 𝐨𝐟 𝐭𝐡𝐞 𝐨𝐧𝐞 𝐰𝐡𝐨 𝐛𝐞𝐥𝐢𝐞𝐯𝐞𝐬 𝐢𝐧 𝐭𝐡𝐞 𝐁𝐨𝐨𝐤 (𝐢.𝐞., 𝐭𝐡𝐞 𝐉𝐞𝐰 𝐨𝐫 𝐂𝐡𝐫𝐢𝐬𝐭𝐢𝐚𝐧), 𝐛𝐞𝐜𝐚𝐮𝐬𝐞 𝐚𝐭 𝐭𝐡𝐚𝐭 𝐩𝐨𝐢𝐧𝐭 (𝐣𝐮𝐬𝐭 𝐛𝐞𝐟𝐨𝐫𝐞 𝐝𝐞𝐚𝐭𝐡) 𝐡𝐞 𝐰𝐢𝐥𝐥 𝐧𝐨𝐰 𝐭𝐫𝐮𝐭𝐡 𝐟𝐫𝐨𝐦 𝐟𝐚𝐥𝐬𝐞𝐡𝐨𝐨𝐝 𝐛𝐞𝐜𝐚𝐮𝐬𝐞 𝐞𝐯𝐞𝐫𝐲𝐨𝐧𝐞 𝐮𝐩𝐨𝐧 𝐰𝐡𝐨𝐦 𝐝𝐞𝐚𝐭𝐡 𝐜𝐨𝐦𝐞𝐬, 𝐡𝐢𝐬 𝐬𝐨𝐮𝐥 𝐝𝐨𝐞𝐬 𝐧𝐨𝐭 𝐜𝐨𝐦𝐞 𝐨𝐮𝐭 𝐮𝐧𝐭𝐢𝐥 𝐭𝐫𝐮𝐭𝐡 𝐡𝐚𝐬 𝐛𝐞𝐞𝐧 𝐦𝐚𝐝𝐞 𝐝𝐢𝐬𝐭𝐢𝐧𝐜𝐭 𝐟𝐫𝐨𝐦 𝐟𝐚𝐥𝐬𝐞𝐡𝐨𝐨𝐝 𝐰𝐢𝐭𝐡 𝐫𝐞𝐠𝐚𝐫𝐝 𝐭𝐨 𝐡𝐢𝐬 𝐫𝐞𝐥𝐢𝐠𝐢𝐨𝐧. '𝐀𝐥𝐢 𝐢𝐛𝐧 𝐀𝐛𝐢 𝐓𝐚𝐥𝐡𝐚𝐡 𝐬𝐚𝐢𝐝, 𝐧𝐚𝐫𝐫𝐚𝐭𝐢𝐧𝐠 𝐟𝐫𝐨𝐦 𝐈𝐛𝐧 '𝐀𝐛𝐛𝐚𝐚𝐬 𝐜𝐨𝐧𝐜𝐞𝐫𝐧𝐢𝐧𝐠 𝐭𝐡𝐢𝐬 𝐯𝐞𝐫𝐬𝐞: 𝐇𝐞 𝐬𝐚𝐢𝐝:
𝐍𝐨 𝐉𝐞𝐰 𝐰𝐢𝐥𝐥 𝐝𝐢𝐞 𝐮𝐧𝐭𝐢𝐥 𝐡𝐞 𝐛𝐞𝐥𝐢𝐞𝐯𝐞𝐬 𝐢𝐧 '𝐄𝐞𝐬𝐚. … 𝐈𝐛𝐧 '𝐀𝐛𝐛𝐚𝐚𝐬 𝐬𝐚𝐢𝐝: 𝐈𝐟 𝐡𝐢𝐬 𝐡𝐞𝐚𝐝 𝐢𝐬 𝐜𝐮𝐭 𝐨𝐟𝐟, 𝐡𝐢𝐬 𝐬𝐨𝐮𝐥 𝐰𝐢𝐥𝐥 𝐧𝐨𝐭 𝐜𝐨𝐦𝐞 𝐨𝐮𝐭 𝐮𝐧𝐭𝐢𝐥 𝐡𝐞 𝐛𝐞𝐥𝐢𝐞𝐯𝐞𝐬 𝐢𝐧 '𝐄𝐞𝐬𝐚. … 𝐈𝐭 𝐰𝐚𝐬 𝐧𝐚𝐫𝐫𝐚𝐭𝐞𝐝 𝐭𝐡𝐚𝐭 𝐈𝐛𝐧 '𝐀𝐛𝐛𝐚𝐚𝐬 𝐬𝐚𝐢𝐝: 𝐓𝐡𝐞 𝐉𝐞𝐰 𝐰𝐢𝐥𝐥 𝐧𝐨𝐭 𝐝𝐢𝐞 𝐮𝐧𝐭𝐢𝐥 𝐡𝐞 𝐛𝐞𝐚𝐫𝐬 𝐰𝐢𝐭𝐧𝐞𝐬𝐬 𝐭𝐡𝐚𝐭 '𝐄𝐞𝐬𝐚 𝐢𝐬 𝐭𝐡𝐞 𝐬𝐥𝐚𝐯𝐞 𝐨𝐟 𝐀𝐥𝐥𝐚𝐚𝐡 𝐚𝐧𝐝 𝐇𝐢𝐬 𝐌𝐞𝐬𝐬𝐞𝐧𝐠𝐞𝐫.
𝐈𝐛𝐧 𝐉𝐚𝐫𝐞𝐞𝐫 𝐬𝐚𝐢𝐝:
𝐓𝐡𝐞 𝐦𝐨𝐬𝐭 𝐥𝐢𝐤𝐞𝐥𝐲 𝐨𝐟 𝐭𝐡𝐞𝐬𝐞 𝐨𝐩𝐢𝐧𝐢𝐨𝐧𝐬 𝐭𝐨 𝐛𝐞 𝐜𝐨𝐫𝐫𝐞𝐜𝐭 𝐢𝐬 𝐭𝐡𝐞 𝐟𝐢𝐫𝐬𝐭 𝐨𝐧𝐞, 𝐰𝐡𝐢𝐜𝐡 𝐢𝐬 𝐭𝐡𝐚𝐭 𝐧𝐨 𝐨𝐧𝐞 𝐨𝐟 𝐭𝐡𝐞 𝐏𝐞𝐨𝐩𝐥𝐞 𝐨𝐟 𝐭𝐡𝐞 𝐁𝐨𝐨𝐤 𝐰𝐢𝐥𝐥 𝐛𝐞 𝐥𝐞𝐟𝐭 𝐚𝐟𝐭𝐞𝐫 𝐭𝐡𝐞 𝐝𝐞𝐬𝐜𝐞𝐧𝐭 𝐨𝐟 '𝐄𝐞𝐬𝐚 (𝐩𝐞𝐚𝐜𝐞 𝐛𝐞 𝐮𝐩𝐨𝐧 𝐡𝐢𝐦) 𝐛𝐮𝐭 𝐡𝐞 𝐰𝐢𝐥𝐥 𝐛𝐞𝐥𝐢𝐞𝐯𝐞 𝐢𝐧 𝐡𝐢𝐦 𝐛𝐞𝐟𝐨𝐫𝐞 𝐭𝐡𝐞 𝐝𝐞𝐚𝐭𝐡 𝐨𝐟 '𝐄𝐞𝐬𝐚 (𝐩𝐞𝐚𝐜𝐞 𝐛𝐞 𝐮𝐩𝐨𝐧 𝐡𝐢𝐦). 𝐔𝐧𝐝𝐨𝐮𝐛𝐭𝐞𝐝𝐥𝐲 𝐰𝐡𝐚𝐭 𝐈𝐛𝐧 𝐉𝐚𝐫𝐞𝐞𝐫 𝐬𝐚𝐢𝐝 𝐢𝐬 𝐭𝐡𝐞 𝐜𝐨𝐫𝐫𝐞𝐜𝐭 𝐯𝐢𝐞𝐰, 𝐛𝐞𝐜𝐚𝐮𝐬𝐞 𝐢𝐭 𝐢𝐬 𝐰𝐡𝐚𝐭 𝐢𝐬 𝐦𝐞𝐚𝐧𝐭 𝐟𝐫𝐨𝐦 𝐭𝐡𝐞 𝐜𝐨𝐧𝐭𝐞𝐱𝐭 𝐨𝐟 𝐭𝐡𝐞 𝐯𝐞𝐫𝐬𝐞𝐬, 𝐰𝐡𝐢𝐜𝐡 𝐬𝐭𝐚𝐭𝐞 𝐭𝐡𝐚𝐭 𝐰𝐡𝐚𝐭 𝐭𝐡𝐞 𝐉𝐞𝐰𝐬 𝐜𝐥𝐚𝐢𝐦, 𝐭𝐡𝐚𝐭 '𝐄𝐞𝐬𝐚 𝐰𝐚𝐬 𝐤𝐢𝐥𝐥𝐞𝐝 𝐚𝐧𝐝 𝐜𝐫𝐮𝐜𝐢𝐟𝐢𝐞𝐝, 𝐢𝐬 𝐟𝐚𝐥𝐬𝐞, 𝐚𝐬 𝐚𝐫𝐞 𝐭𝐡𝐞 𝐜𝐥𝐚𝐢𝐦𝐬 𝐨𝐟 𝐭𝐡𝐞 𝐢𝐠𝐧𝐨𝐫𝐚𝐧𝐭 𝐂𝐡𝐫𝐢𝐬𝐭𝐢𝐚𝐧𝐬 𝐰𝐡𝐨 𝐛𝐞𝐥𝐢𝐞𝐯𝐞𝐝 𝐭𝐡𝐞 𝐜𝐥𝐚𝐢𝐦𝐬 𝐨𝐟 𝐭𝐡𝐞 𝐉𝐞𝐰𝐬.
𝐀𝐥𝐥𝐚𝐚𝐡 𝐭𝐞𝐥𝐥𝐬 𝐮𝐬 𝐭𝐡𝐚𝐭 𝐭𝐡𝐢𝐬 𝐢𝐬 𝐧𝐨𝐭 𝐰𝐡𝐚𝐭 𝐡𝐚𝐩𝐩𝐞𝐧𝐞𝐝, 𝐫𝐚𝐭𝐡𝐞𝐫 𝐢𝐭 𝐰𝐚𝐬 𝐦𝐚𝐝𝐞 𝐭𝐨 𝐚𝐩𝐩𝐞𝐚𝐫 𝐬𝐨 𝐭𝐨 𝐭𝐡𝐞𝐦, 𝐚𝐧𝐝 𝐭𝐡𝐞𝐲 𝐤𝐢𝐥𝐥𝐞𝐝 𝐭𝐡𝐞 𝐥𝐨𝐨𝐤-𝐚𝐥𝐢𝐤𝐞 𝐚𝐧𝐝 𝐝𝐢𝐝 𝐧𝐨𝐭 𝐫𝐞𝐚𝐥𝐢𝐳𝐞 𝐭𝐡𝐚𝐭. 𝐁𝐮𝐭 𝐡𝐞 ('𝐄𝐞𝐬𝐚) 𝐰𝐚𝐬 𝐭𝐚𝐤𝐞𝐧 𝐮𝐩 𝐭𝐨 𝐇𝐢𝐦, 𝐚𝐧𝐝 𝐡𝐞 𝐢𝐬 𝐬𝐭𝐢𝐥𝐥 𝐚𝐥𝐢𝐯𝐞, 𝐚𝐧𝐝 𝐰𝐢𝐥𝐥 𝐝𝐞𝐬𝐜𝐞𝐧𝐝 𝐛𝐞𝐟𝐨𝐫𝐞 𝐭𝐡𝐞 𝐃𝐚𝐲 𝐨𝐟 𝐑𝐞𝐬𝐮𝐫𝐫𝐞𝐜𝐭𝐢𝐨𝐧, 𝐚𝐬 𝐢𝐬 𝐢𝐧𝐝𝐢𝐜𝐚𝐭𝐞𝐝 𝐢𝐧 𝐭𝐡𝐞 𝐦𝐮𝐭𝐚𝐰𝐚𝐚𝐭𝐢𝐫 𝐚𝐡𝐚𝐚𝐝𝐞𝐞𝐭𝐡.
𝐇𝐞 𝐰𝐢𝐥𝐥 𝐤𝐢𝐥𝐥 𝐭𝐡𝐞 𝐟𝐚𝐥𝐬𝐞 𝐦𝐞𝐬𝐬𝐢𝐚𝐡 (𝐭𝐡𝐞 𝐃𝐚𝐣𝐣𝐚𝐚𝐥) 𝐚𝐧𝐝 𝐰𝐢𝐥𝐥 𝐛𝐫𝐞𝐚𝐤 𝐭𝐡𝐞 𝐜𝐫𝐨𝐬𝐬 𝐚𝐧𝐝 𝐤𝐢𝐥𝐥 𝐭𝐡𝐞 𝐩𝐢𝐠𝐬, 𝐚𝐧𝐝 𝐚𝐛𝐨𝐥𝐢𝐬𝐡 𝐣𝐢𝐳𝐲𝐚𝐡, 𝐢.𝐞., 𝐡𝐞 𝐰𝐢𝐥𝐥 𝐧𝐨𝐭 𝐚𝐜𝐜𝐞𝐩𝐭 𝐢𝐭 𝐟𝐫𝐨𝐦 𝐚𝐧𝐲 𝐨𝐟 𝐭𝐡𝐞 𝐟𝐨𝐥𝐥𝐨𝐰𝐞𝐫𝐬 𝐨𝐟 𝐨𝐭𝐡𝐞𝐫 𝐫𝐞𝐥𝐢𝐠𝐢𝐨𝐧𝐬, 𝐫𝐚𝐭𝐡𝐞𝐫 𝐡𝐞 𝐰𝐢𝐥𝐥 𝐨𝐧𝐥𝐲 𝐚𝐜𝐜𝐞𝐩𝐭 𝐈𝐬𝐥𝐚𝐦 𝐨𝐫 𝐭𝐡𝐞 𝐬𝐰𝐨𝐫𝐝.
𝐓𝐡𝐢𝐬 𝐯𝐞𝐫𝐬𝐞 𝐭𝐞𝐥𝐥𝐬 𝐮𝐬 𝐭𝐡𝐚𝐭 𝐚𝐥𝐥 𝐭𝐡𝐞 𝐩𝐞𝐨𝐩𝐥𝐞 𝐨𝐟 𝐭𝐡𝐞 𝐁𝐨𝐨𝐤 𝐰𝐢𝐥𝐥 𝐛𝐞𝐥𝐢𝐞𝐯𝐞 𝐢𝐧 𝐡𝐢𝐦 𝐚𝐭 𝐭𝐡𝐚𝐭 𝐭𝐢𝐦𝐞, 𝐚𝐧𝐝 𝐧𝐨𝐭 𝐨𝐧𝐞 𝐚𝐦𝐨𝐧𝐠 𝐭𝐡𝐞𝐦 𝐰𝐢𝐥𝐥 𝐟𝐚𝐢𝐥 𝐭𝐨 𝐛𝐞𝐥𝐢𝐞𝐯𝐞 𝐢𝐧 𝐡𝐢𝐦. 𝐇𝐞𝐧𝐜𝐞 𝐡𝐞 𝐬𝐚𝐢𝐝: "𝐀𝐧𝐝 𝐭𝐡𝐞𝐫𝐞 𝐢𝐬 𝐧𝐨𝐧𝐞 𝐨𝐟 𝐭𝐡𝐞 𝐩𝐞𝐨𝐩𝐥𝐞 𝐨𝐟 𝐭𝐡𝐞 𝐒𝐜𝐫𝐢𝐩𝐭𝐮𝐫𝐞 (𝐉𝐞𝐰𝐬 𝐚𝐧𝐝 𝐂𝐡𝐫𝐢𝐬𝐭𝐢𝐚𝐧𝐬) 𝐛𝐮𝐭 𝐦𝐮𝐬𝐭 𝐛𝐞𝐥𝐢𝐞𝐯𝐞 𝐢𝐧 𝐡𝐢𝐦 ['𝐄𝐞𝐬𝐚 (𝐉𝐞𝐬𝐮𝐬)] 𝐛𝐞𝐟𝐨𝐫𝐞 𝐡𝐢𝐬 𝐝𝐞𝐚𝐭𝐡" 𝐢.𝐞., 𝐛𝐞𝐟𝐨𝐫𝐞 𝐭𝐡𝐞 𝐝𝐞𝐚𝐭𝐡 𝐨𝐟 '𝐄𝐞𝐬𝐚 (𝐩𝐞𝐚𝐜𝐞 𝐛𝐞 𝐮𝐩𝐨𝐧 𝐡𝐢𝐦), 𝐰𝐡𝐨𝐦 𝐭𝐡𝐞 𝐉𝐞𝐰𝐬 𝐚𝐧𝐝 𝐭𝐡𝐞 𝐂𝐡𝐫𝐢𝐬𝐭𝐢𝐚𝐧𝐬 𝐰𝐡𝐨 𝐚𝐠𝐫𝐞𝐞𝐝 𝐰𝐢𝐭𝐡 𝐭𝐡𝐞𝐦 𝐜𝐥𝐚𝐢𝐦 𝐭𝐡𝐚𝐭 𝐡𝐞 𝐰𝐚𝐬 𝐤𝐢𝐥𝐥𝐞𝐝 𝐚𝐧𝐝 𝐜𝐫𝐮𝐜𝐢𝐟𝐢𝐞𝐝,
𝐛𝐮𝐭 𝐨𝐧 𝐭𝐡𝐞 𝐃𝐚𝐲 𝐨𝐟 𝐑𝐞𝐬𝐮𝐫𝐫𝐞𝐜𝐭𝐢𝐨𝐧 𝐡𝐞 𝐰𝐢𝐥𝐥 𝐛𝐞 𝐚 𝐰𝐢𝐭𝐧𝐞𝐬𝐬 𝐚𝐠𝐚𝐢𝐧𝐬𝐭 𝐭𝐡𝐞𝐦, 𝐢.𝐞., 𝐛𝐞𝐜𝐚𝐮𝐬𝐞 𝐨𝐟 𝐭𝐡𝐞𝐢𝐫 𝐝𝐞𝐞𝐝𝐬 𝐭𝐡𝐚𝐭 𝐡𝐞 𝐰𝐢𝐭𝐧𝐞𝐬𝐬𝐞𝐝 𝐛𝐞𝐟𝐨𝐫𝐞 𝐡𝐞 𝐰𝐚𝐬 𝐭𝐚𝐤𝐞𝐧 𝐮𝐩 𝐢𝐧𝐭𝐨 𝐡𝐞𝐚𝐯𝐞𝐧 𝐚𝐧𝐝 𝐚𝐟𝐭𝐞𝐫 𝐡𝐞 𝐝𝐞𝐬𝐜𝐞𝐧𝐝𝐬 𝐭𝐨 𝐭𝐡𝐞 𝐞𝐚𝐫𝐭𝐡 𝐚𝐠𝐚𝐢𝐧. 𝐓𝐚𝐟𝐬𝐞𝐞𝐫 𝐈𝐛𝐧 𝐊𝐚𝐭𝐡𝐞𝐞𝐫 (𝟏/𝟕𝟔𝟐).
𝐈𝐭 𝐢𝐬 𝐞𝐬𝐬𝐞𝐧𝐭𝐢𝐚𝐥 𝐭𝐨 𝐧𝐨𝐭𝐞 𝐭𝐡𝐚𝐭 𝐝𝐞𝐛𝐚𝐭𝐞 𝐰𝐢𝐭𝐡 𝐭𝐡𝐞 𝐂𝐡𝐫𝐢𝐬𝐭𝐢𝐚𝐧𝐬 𝐦𝐮𝐬𝐭 𝐛𝐞 𝐝𝐨𝐧𝐞 𝐨𝐧 𝐭𝐡𝐞 𝐛𝐚𝐬𝐢𝐬 𝐨𝐟 𝐤𝐧𝐨𝐰𝐥𝐞𝐝𝐠𝐞 𝐚𝐧𝐝 𝐩𝐫𝐨𝐨𝐟, 𝐬𝐨 𝐭𝐡𝐚𝐭 𝐲𝐨𝐮 𝐰𝐢𝐥𝐥 𝐧𝐨𝐭 𝐛𝐞 𝐚 𝐜𝐚𝐮𝐬𝐞 𝐨𝐟 𝐩𝐞𝐨𝐩𝐥𝐞 𝐧𝐨𝐭 𝐚𝐜𝐜𝐞𝐩𝐭𝐢𝐧𝐠 𝐭𝐡𝐞 𝐭𝐫𝐮𝐭𝐡 𝐛𝐞𝐜𝐚𝐮𝐬𝐞 𝐨𝐟 𝐰𝐞𝐚𝐤 𝐚𝐫𝐠𝐮𝐦𝐞𝐧𝐭𝐬. 𝐓𝐡𝐞 𝐂𝐡𝐫𝐢𝐬𝐭𝐢𝐚𝐧𝐬 𝐝𝐨 𝐧𝐨𝐭 𝐡𝐚𝐯𝐞 𝐚𝐧𝐲 𝐬𝐨𝐮𝐧𝐝 𝐩𝐫𝐨𝐨𝐟 𝐚𝐭 𝐚𝐥𝐥, 𝐛𝐮𝐭 𝐭𝐡𝐞𝐲 𝐩𝐫𝐞𝐬𝐞𝐧𝐭 𝐬𝐩𝐞𝐜𝐢𝐨𝐮𝐬 𝐚𝐫𝐠𝐮𝐦𝐞𝐧𝐭𝐬 𝐭𝐨 𝐝𝐢𝐬𝐭𝐨𝐫𝐭 𝐭𝐡𝐞 𝐭𝐫𝐮𝐭𝐡 𝐚𝐧𝐝 𝐭𝐡𝐞𝐲 𝐜𝐨𝐧𝐟𝐮𝐬𝐞 𝐭𝐫𝐮𝐭𝐡 𝐰𝐢𝐭𝐡 𝐟𝐚𝐥𝐬𝐞𝐡𝐨𝐨𝐝. 𝐌𝐚𝐲 𝐀𝐥𝐥𝐚𝐚𝐡 𝐠𝐫𝐚𝐧𝐭 𝐮𝐬 𝐫𝐞𝐟𝐮𝐠𝐞 𝐟𝐫𝐨𝐦 𝐭𝐡𝐞 𝐰𝐚𝐲𝐬 𝐨𝐟 𝐭𝐡𝐞 𝐦𝐢𝐬𝐠𝐮𝐢𝐝𝐞𝐝.
𝐀𝐧𝐝 𝐀𝐥𝐥𝐚𝐡 𝐤𝐧𝐨𝐰𝐬 𝐛𝐞𝐬𝐭.
𝐑𝐞𝐟𝐞𝐫𝐞𝐧𝐜𝐞𝐬:
Refuting the malicious allegation that Allah 'deceives' people Quran (4:157)
Does the Noble Quran (19:33) confirm Jesus' crucifixion?
Jesus Christ is not God Almighty! Proofs from Bible!
The Messiah in Judaism, Christianity, and Islam, What Is the Meaning of "Messiah" According to Islam?
Jesus the Messiah in Islam, in Christianity and in reality: 10 points every Christian really must know
The Messiah was only a Messenger and his mother was a ṣiddīqah: Tafsir al-Sa'di
The Muslims' Beliefs Concerning the Messiah 'Eesa ibn Maryam
Daniel 7:13-14 Messiah Jesus God?
Isaiah 7:14, Immanuel: Prophecy of Jesus?