𝐇𝐞𝐚𝐥𝐭𝐡 𝐈𝐧 𝐈𝐬𝐥𝐚𝐦 (𝐅𝐨𝐨𝐝 𝐢𝐧 𝐈𝐬𝐥𝐚𝐦)

Mohamad Mostafa Nassar
Twitter:@NassarMohamadMR
(𝐏𝐚𝐫𝐭 𝟏 𝐎𝐟 𝟒): 𝐀 𝐇𝐨𝐥𝐢𝐬𝐭𝐢𝐜 𝐀𝐩𝐩𝐫𝐨𝐚𝐜𝐡
𝐃𝐞𝐬𝐜𝐫𝐢𝐩𝐭𝐢𝐨𝐧: 𝐈𝐬𝐥𝐚𝐦 𝐢𝐬 𝐚 𝐰𝐚𝐲 𝐨𝐟 𝐥𝐢𝐟𝐞 𝐭𝐡𝐚𝐭 𝐭𝐚𝐤𝐞𝐬 𝐚 𝐡𝐨𝐥𝐢𝐬𝐭𝐢𝐜 𝐚𝐩𝐩𝐫𝐨𝐚𝐜𝐡 𝐭𝐨 𝐡𝐞𝐚𝐥𝐭𝐡.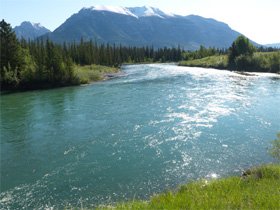 𝐈𝐬𝐥𝐚𝐦 𝐜𝐨𝐦𝐞𝐬 𝐟𝐫𝐨𝐦 𝐭𝐡𝐞 𝐫𝐨𝐨𝐭 𝐰𝐨𝐫𝐝 "𝐬𝐚-𝐥𝐚-𝐦𝐚", 𝐚𝐬 𝐝𝐨 𝐭𝐡𝐞 𝐰𝐨𝐫𝐝𝐬 𝐌𝐮𝐬𝐥𝐢𝐦 (𝐨𝐧𝐞 𝐰𝐡𝐨 𝐟𝐨𝐥𝐥𝐨𝐰𝐬 𝐭𝐡𝐞 𝐦𝐞𝐬𝐬𝐚𝐠𝐞 𝐨𝐟 𝐈𝐬𝐥𝐚𝐦) 𝐚𝐧𝐝 "𝐬𝐚𝐥𝐚𝐚𝐦" (𝐩𝐞𝐚𝐜𝐞). 𝐓𝐡𝐞 𝐫𝐨𝐨𝐭 𝐰𝐨𝐫𝐝 "𝐒𝐚 – 𝐥𝐚 – 𝐦𝐚" 𝐝𝐞𝐧𝐨𝐭𝐞𝐬 𝐩𝐞𝐚𝐜𝐞, 𝐬𝐞𝐜𝐮𝐫𝐢𝐭𝐲, 𝐬𝐚𝐟𝐞𝐭𝐲 𝐚𝐬 𝐢𝐭 𝐝𝐨𝐞𝐬 𝐬𝐮𝐛𝐦𝐢𝐬𝐬𝐢𝐨𝐧 𝐚𝐧𝐝 𝐬𝐮𝐫𝐫𝐞𝐧𝐝𝐞𝐫 𝐭𝐨 𝐀𝐥𝐦𝐢𝐠𝐡𝐭𝐲 𝐆𝐨𝐝. 𝐓𝐡𝐢𝐬 𝐬𝐞𝐜𝐮𝐫𝐢𝐭𝐲 𝐢𝐬 𝐢𝐧𝐡𝐞𝐫𝐞𝐧𝐭 𝐢𝐧 𝐭𝐡𝐞 𝐬𝐮𝐛𝐦𝐢𝐬𝐬𝐢𝐨𝐧 𝐭𝐨 𝐭𝐡𝐞 𝐎𝐧𝐞 𝐆𝐨𝐝.
𝐖𝐡𝐞𝐧 𝐚 𝐩𝐞𝐫𝐬𝐨𝐧 𝐬𝐮𝐛𝐦𝐢𝐭𝐬 𝐭𝐨 𝐭𝐡𝐞 𝐰𝐢𝐥𝐥 𝐨𝐟 𝐆𝐨𝐝 𝐡𝐞 𝐰𝐢𝐥𝐥 𝐞𝐱𝐩𝐞𝐫𝐢𝐞𝐧𝐜𝐞 𝐚𝐧 𝐢𝐧𝐧𝐚𝐭𝐞 𝐬𝐞𝐧𝐬𝐞 𝐨𝐟 𝐬𝐞𝐜𝐮𝐫𝐢𝐭𝐲 𝐚𝐧𝐝 𝐩𝐞𝐚𝐜𝐞𝐟𝐮𝐥𝐧𝐞𝐬𝐬. 𝐇𝐞 𝐦𝐮𝐬𝐭 𝐚𝐥𝐬𝐨 𝐮𝐧𝐝𝐞𝐫𝐬𝐭𝐚𝐧𝐝 𝐭𝐡𝐚𝐭 𝐆𝐨𝐝 𝐢𝐬 𝐭𝐡𝐞 𝐂𝐫𝐞𝐚𝐭𝐨𝐫 𝐨𝐟 𝐚𝐥𝐥 𝐭𝐡𝐚𝐭 𝐞𝐱𝐢𝐬𝐭𝐬 𝐨𝐫 𝐰𝐢𝐥𝐥 𝐜𝐨𝐦𝐞 𝐭𝐨 𝐞𝐱𝐢𝐬𝐭, 𝐚𝐧𝐝 𝐡𝐚𝐬 𝐩𝐨𝐰𝐞𝐫 𝐨𝐯𝐞𝐫 𝐚𝐥𝐥 𝐭𝐡𝐢𝐧𝐠𝐬. 𝐖𝐢𝐭𝐡 𝐭𝐡𝐢𝐬 𝐬𝐮𝐫𝐫𝐞𝐧𝐝𝐞𝐫 𝐚𝐧𝐝 𝐮𝐧𝐝𝐞𝐫𝐬𝐭𝐚𝐧𝐝𝐢𝐧𝐠 𝐜𝐨𝐦𝐞𝐬 𝐩𝐞𝐚𝐜𝐞 – 𝐫𝐞𝐚𝐥, 𝐞𝐚𝐬𝐢𝐥𝐲 𝐚𝐭𝐭𝐚𝐢𝐧𝐚𝐛𝐥𝐞, 𝐚𝐧𝐝 𝐞𝐯𝐞𝐫𝐥𝐚𝐬𝐭𝐢𝐧𝐠 𝐩𝐞𝐚𝐜𝐞.
𝐅𝐫𝐨𝐦 𝐭𝐡𝐞 𝐛𝐞𝐠𝐢𝐧𝐧𝐢𝐧𝐠 𝐨𝐟 𝐭𝐢𝐦𝐞, 𝐆𝐨𝐝 𝐡𝐚𝐬 𝐫𝐞𝐯𝐞𝐚𝐥𝐞𝐝 𝐇𝐢𝐦𝐬𝐞𝐥𝐟 𝐭𝐡𝐫𝐨𝐮𝐠𝐡 𝐏𝐫𝐨𝐩𝐡𝐞𝐭𝐬 𝐚𝐧𝐝 𝐌𝐞𝐬𝐬𝐞𝐧𝐠𝐞𝐫𝐬, 𝐰𝐡𝐨 𝐡𝐚𝐯𝐞 𝐜𝐨𝐦𝐞 𝐰𝐢𝐭𝐡 𝐨𝐧𝐞 𝐦𝐞𝐬𝐬𝐚𝐠𝐞. 𝐖𝐨𝐫𝐬𝐡𝐢𝐩 𝐆𝐨𝐝, 𝐰𝐢𝐭𝐡𝐨𝐮𝐭 𝐩𝐚𝐫𝐭𝐧𝐞𝐫𝐬, 𝐰𝐢𝐭𝐡𝐨𝐮𝐭 𝐨𝐟𝐟𝐬𝐩𝐫𝐢𝐧𝐠 𝐚𝐧𝐝 𝐰𝐢𝐭𝐡𝐨𝐮𝐭 𝐢𝐧𝐭𝐞𝐫𝐦𝐞𝐝𝐢𝐚𝐫𝐢𝐞𝐬. 𝐓𝐡𝐞 𝐫𝐮𝐥𝐞𝐬 𝐚𝐧𝐝 𝐥𝐚𝐰𝐬 𝐰𝐞𝐫𝐞 𝐬𝐨𝐦𝐞𝐭𝐢𝐦𝐞𝐬 𝐝𝐢𝐟𝐟𝐞𝐫𝐞𝐧𝐭, 𝐛𝐞𝐜𝐚𝐮𝐬𝐞 𝐭𝐡𝐞𝐲 𝐰𝐞𝐫𝐞 𝐚𝐩𝐩𝐥𝐢𝐜𝐚𝐛𝐥𝐞 𝐟𝐨𝐫 𝐭𝐡𝐞 𝐩𝐞𝐨𝐩𝐥𝐞 𝐨𝐟 𝐚 𝐩𝐚𝐫𝐭𝐢𝐜𝐮𝐥𝐚𝐫 𝐭𝐢𝐦𝐞 𝐨𝐫 𝐩𝐥𝐚𝐜𝐞, 𝐛𝐮𝐭 𝐭𝐡𝐞 𝐜𝐫𝐞𝐞𝐝 𝐨𝐟 𝐞𝐚𝐜𝐡 𝐌𝐞𝐬𝐬𝐞𝐧𝐠𝐞𝐫 𝐰𝐚𝐬 𝐭𝐡𝐞 𝐬𝐚𝐦𝐞.
𝐖𝐨𝐫𝐬𝐡𝐢𝐩 𝐌𝐞, 𝐚𝐧𝐝 𝐲𝐨𝐮𝐫 𝐫𝐞𝐰𝐚𝐫𝐝 𝐰𝐢𝐥𝐥 𝐛𝐞 𝐜𝐨𝐧𝐭𝐞𝐧𝐭𝐦𝐞𝐧𝐭 𝐢𝐧 𝐭𝐡𝐢𝐬 𝐥𝐢𝐟𝐞 𝐚𝐧𝐝 𝐢𝐧 𝐭𝐡𝐞 𝐡𝐞𝐫𝐞𝐚𝐟𝐭𝐞𝐫. 𝐖𝐡𝐞𝐧 𝐏𝐫𝐨𝐩𝐡𝐞𝐭 𝐌𝐮𝐡𝐚𝐦𝐦𝐚𝐝 𝐜𝐚𝐦𝐞, 𝐢𝐧 𝐭𝐡𝐞 𝟕𝐭𝐡 𝐜𝐞𝐧𝐭𝐮𝐫𝐲, 𝐁𝐂𝐄, 𝐡𝐢𝐬 𝐦𝐞𝐬𝐬𝐚𝐠𝐞 𝐰𝐚𝐬 𝐬𝐥𝐢𝐠𝐡𝐭𝐥𝐲 𝐝𝐢𝐟𝐟𝐞𝐫𝐞𝐧𝐭. 𝐇𝐞 𝐜𝐚𝐥𝐥𝐞𝐝 𝐭𝐨 𝐭𝐡𝐞 𝐰𝐨𝐫𝐬𝐡𝐢𝐩 𝐨𝐟 𝐭𝐡𝐞 𝐎𝐧𝐞 𝐆𝐨𝐝, 𝐛𝐮𝐭 𝐡𝐢𝐬 𝐜𝐚𝐥𝐥 𝐰𝐚𝐬 𝐟𝐨𝐫 𝐚𝐥𝐥 𝐨𝐟 𝐡𝐮𝐦𝐚𝐧𝐤𝐢𝐧𝐝. 𝐓𝐡𝐞 𝐦𝐞𝐬𝐬𝐚𝐠𝐞 𝐰𝐚𝐬 𝐧𝐨𝐰 𝐜𝐨𝐦𝐩𝐥𝐞𝐭𝐞 𝐚𝐧𝐝 𝐫𝐞𝐯𝐞𝐚𝐥𝐞𝐝 𝐟𝐨𝐫 𝐚𝐥𝐥 𝐩𝐥𝐚𝐜𝐞𝐬, 𝐚𝐧𝐝 𝐢𝐧 𝐚𝐥𝐥 𝐭𝐢𝐦𝐞𝐬.
𝐈𝐬𝐥𝐚𝐦 𝐰𝐚𝐬 𝐜𝐨𝐦𝐩𝐥𝐞𝐭𝐞𝐝 𝐟𝐨𝐫 𝐭𝐡𝐞 𝐛𝐞𝐧𝐞𝐟𝐢𝐭 𝐨𝐟 𝐚𝐥𝐥 𝐰𝐡𝐨 𝐰𝐢𝐥𝐥 𝐞𝐱𝐢𝐬𝐭, 𝐮𝐧𝐭𝐢𝐥 𝐭𝐡𝐞 𝐟𝐢𝐧𝐚𝐥 𝐃𝐚𝐲 𝐨𝐟 𝐉𝐮𝐝𝐠𝐞𝐦𝐞𝐧𝐭. 𝐈𝐭 𝐢𝐬 𝐧𝐨𝐭 𝐚 𝐫𝐞𝐥𝐢𝐠𝐢𝐨𝐧 𝐛𝐞𝐥𝐨𝐧𝐠𝐢𝐧𝐠 𝐭𝐨 𝐭𝐡𝐞 𝐀𝐫𝐚𝐛𝐬, 𝐚𝐥𝐭𝐡𝐨𝐮𝐠𝐡 𝐏𝐫𝐨𝐩𝐡𝐞𝐭 𝐌𝐮𝐡𝐚𝐦𝐦𝐚𝐝, 𝐦𝐚𝐲 𝐭𝐡𝐞 𝐦𝐞𝐫𝐜𝐲 𝐚𝐧𝐝 𝐛𝐥𝐞𝐬𝐬𝐢𝐧𝐠𝐬 𝐨𝐟 𝐆𝐨𝐝 𝐛𝐞 𝐮𝐩𝐨𝐧 𝐡𝐢𝐦, 𝐰𝐚𝐬 𝐚𝐧 𝐀𝐫𝐚𝐛, 𝐧𝐨𝐫 𝐢𝐬 𝐢𝐭 𝐚 𝐫𝐞𝐥𝐢𝐠𝐢𝐨𝐧 𝐟𝐨𝐫 𝐭𝐡𝐞 𝐀𝐬𝐢𝐚𝐧 𝐜𝐨𝐮𝐧𝐭𝐫𝐢𝐞𝐬 𝐨𝐫 𝐭𝐡𝐞 𝐭𝐡𝐢𝐫𝐝 𝐰𝐨𝐫𝐥𝐝. 𝐌𝐮𝐬𝐥𝐢𝐦𝐬 𝐞𝐱𝐢𝐬𝐭 𝐢𝐧 𝐚𝐥𝐥 𝐜𝐨𝐧𝐭𝐢𝐧𝐞𝐧𝐭𝐬 𝐚𝐧𝐝 𝐜𝐨𝐦𝐞 𝐟𝐫𝐨𝐦 𝐚𝐥𝐥 𝐫𝐚𝐜𝐞𝐬 𝐚𝐧𝐝 𝐞𝐭𝐡𝐧𝐢𝐜𝐢𝐭𝐢𝐞𝐬. 𝐓𝐡𝐞𝐫𝐞 𝐚𝐫𝐞 𝐌𝐮𝐬𝐥𝐢𝐦𝐬 𝐢𝐧 𝐍𝐞𝐰 𝐘𝐨𝐫𝐤, 𝐒𝐲𝐝𝐧𝐞𝐲, 𝐂𝐚𝐩𝐞 𝐓𝐨𝐰𝐧 𝐚𝐧𝐝 𝐁𝐞𝐫𝐥𝐢𝐧 𝐚𝐬 𝐰𝐞𝐥𝐥 𝐚𝐬 𝐂𝐚𝐢𝐫𝐨, 𝐊𝐮𝐚𝐥𝐚 𝐋𝐮𝐦𝐩𝐮𝐫 𝐚𝐧𝐝 𝐃𝐮𝐛𝐚𝐢. 𝐌𝐮𝐬𝐥𝐢𝐦𝐬 𝐚𝐫𝐞 𝐚𝐬 𝐝𝐢𝐯𝐞𝐫𝐬𝐞 𝐚𝐬 𝐭𝐡𝐢𝐬 𝐦𝐚𝐠𝐧𝐢𝐟𝐢𝐜𝐞𝐧𝐭 𝐩𝐥𝐚𝐧𝐞𝐭. 𝐈𝐬𝐥𝐚𝐦 𝐢𝐬 𝐚𝐥𝐬𝐨 𝐧𝐨𝐭 𝐚 𝐫𝐞𝐥𝐢𝐠𝐢𝐨𝐧 𝐭𝐡𝐚𝐭 𝐚𝐜𝐜𝐞𝐩𝐭𝐬 𝐩𝐚𝐫𝐭 𝐭𝐢𝐦𝐞 𝐨𝐫 𝐡𝐚𝐥𝐟𝐡𝐞𝐚𝐫𝐭𝐞𝐝 𝐜𝐨𝐦𝐦𝐢𝐭𝐦𝐞𝐧𝐭. 𝐈𝐬𝐥𝐚𝐦 𝐢𝐬 𝐚 𝐰𝐚𝐲 𝐨𝐟 𝐥𝐢𝐟𝐞; 𝐈𝐬𝐥𝐚𝐦 𝐢𝐬 𝐚 𝐡𝐨𝐥𝐢𝐬𝐭𝐢𝐜 𝐰𝐚𝐲 𝐨𝐟 𝐥𝐢𝐟𝐞.
𝐖𝐡𝐞𝐧 𝐆𝐨𝐝 𝐜𝐫𝐞𝐚𝐭𝐞𝐝 𝐭𝐡𝐞 𝐰𝐨𝐫𝐥𝐝 𝐇𝐞 𝐝𝐢𝐝 𝐧𝐨𝐭 𝐚𝐛𝐚𝐧𝐝𝐨𝐧 𝐢𝐭 𝐭𝐨 𝐢𝐧𝐬𝐭𝐚𝐛𝐢𝐥𝐢𝐭𝐲 𝐚𝐧𝐝 𝐢𝐧𝐬𝐞𝐜𝐮𝐫𝐢𝐭𝐲, 𝐪𝐮𝐢𝐭𝐞 𝐭𝐡𝐞 𝐜𝐨𝐧𝐭𝐫𝐚𝐫𝐲, 𝐇𝐞 𝐬𝐞𝐧𝐭 𝐠𝐮𝐢𝐝𝐚𝐧𝐜𝐞. 𝐇𝐞 𝐬𝐞𝐧𝐭 𝐚 𝐫𝐨𝐩𝐞, 𝐟𝐢𝐫𝐦 𝐚𝐧𝐝 𝐬𝐭𝐞𝐚𝐝𝐲, 𝐚𝐧𝐝 𝐛𝐲 𝐡𝐨𝐥𝐝𝐢𝐧𝐠 𝐭𝐢𝐠𝐡𝐭𝐥𝐲 𝐭𝐨 𝐭𝐡𝐢𝐬 𝐫𝐨𝐩𝐞 𝐚𝐧 𝐢𝐧𝐬𝐢𝐠𝐧𝐢𝐟𝐢𝐜𝐚𝐧𝐭 𝐡𝐮𝐦𝐚𝐧 𝐛𝐞𝐢𝐧𝐠 𝐜𝐚𝐧 𝐚𝐜𝐡𝐢𝐞𝐯𝐞 𝐠𝐫𝐞𝐚𝐭𝐧𝐞𝐬𝐬 𝐚𝐧𝐝 𝐞𝐭𝐞𝐫𝐧𝐚𝐥 𝐩𝐞𝐚𝐜𝐞. 𝐀 𝐌𝐮𝐬𝐥𝐢𝐦 𝐬𝐭𝐫𝐢𝐯𝐞𝐬 𝐭𝐨 𝐨𝐛𝐞𝐲 𝐆𝐨𝐝'𝐬 𝐜𝐨𝐦𝐦𝐚𝐧𝐝𝐦𝐞𝐧𝐭𝐬 𝐚𝐧𝐝 𝐝𝐨𝐞𝐬 𝐬𝐨 𝐛𝐲 𝐟𝐨𝐥𝐥𝐨𝐰𝐢𝐧𝐠 𝐆𝐨𝐝'𝐬 𝐠𝐮𝐢𝐝𝐞 𝐭𝐨 𝐥𝐢𝐟𝐞 – 𝐭𝐡𝐞 𝐐𝐮𝐫𝐚𝐧, 𝐚𝐧𝐝 𝐭𝐡𝐞 𝐚𝐮𝐭𝐡𝐞𝐧𝐭𝐢𝐜 𝐭𝐞𝐚𝐜𝐡𝐢𝐧𝐠𝐬 𝐚𝐧𝐝 𝐭𝐫𝐚𝐝𝐢𝐭𝐢𝐨𝐧𝐬 𝐨𝐟 𝐏𝐫𝐨𝐩𝐡𝐞𝐭 𝐌𝐮𝐡𝐚𝐦𝐦𝐚𝐝.
𝐓𝐡𝐞 𝐐𝐮𝐫𝐚𝐧 𝐢𝐬 𝐚 𝐛𝐨𝐨𝐤 𝐨𝐟 𝐠𝐮𝐢𝐝𝐚𝐧𝐜𝐞 𝐚𝐧𝐝 𝐭𝐡𝐞 𝐭𝐫𝐚𝐝𝐢𝐭𝐢𝐨𝐧𝐬 𝐨𝐟 𝐏𝐫𝐨𝐩𝐡𝐞𝐭 𝐌𝐮𝐡𝐚𝐦𝐦𝐚𝐝 𝐞𝐱𝐩𝐥𝐚𝐢𝐧 𝐚𝐧𝐝 𝐢𝐧 𝐬𝐨𝐦𝐞 𝐜𝐚𝐬𝐞𝐬 𝐞𝐱𝐩𝐚𝐧𝐝 𝐨𝐧 𝐭𝐡𝐚𝐭 𝐠𝐮𝐢𝐝𝐚𝐧𝐜𝐞. 𝐈𝐬𝐥𝐚𝐦, 𝐚𝐬 𝐚 𝐜𝐨𝐦𝐩𝐥𝐞𝐭𝐞 𝐰𝐚𝐲 𝐨𝐟 𝐥𝐢𝐟𝐞, 𝐬𝐭𝐫𝐞𝐬𝐬𝐞𝐬 𝐭𝐡𝐞 𝐢𝐦𝐩𝐨𝐫𝐭𝐚𝐧𝐜𝐞 𝐨𝐟 𝐦𝐚𝐢𝐧𝐭𝐚𝐢𝐧𝐢𝐧𝐠 𝐠𝐨𝐨𝐝 𝐡𝐞𝐚𝐥𝐭𝐡 𝐚𝐧𝐝 𝐨𝐟𝐟𝐞𝐫𝐬 𝐭𝐡𝐞 𝐰𝐚𝐲𝐬 𝐚𝐧𝐝 𝐭𝐡𝐞 𝐦𝐞𝐚𝐧𝐬 𝐭𝐨 𝐜𝐨𝐩𝐞 𝐰𝐢𝐭𝐡 𝐢𝐥𝐥 𝐡𝐞𝐚𝐥𝐭𝐡. 𝐓𝐡𝐞 𝐐𝐮𝐫𝐚𝐧 𝐢𝐬 𝐚 𝐛𝐨𝐨𝐤 𝐨𝐟 𝐰𝐢𝐬𝐝𝐨𝐦. 𝐈𝐭 𝐢𝐬 𝐚 𝐛𝐨𝐨𝐤 𝐟𝐮𝐥𝐥 𝐨𝐟 𝐭𝐡𝐞 𝐰𝐨𝐧𝐝𝐞𝐫 𝐚𝐧𝐝 𝐠𝐥𝐨𝐫𝐲 𝐨𝐟 𝐆𝐨𝐝, 𝐚𝐧𝐝 𝐚 𝐭𝐞𝐬𝐭𝐚𝐦𝐞𝐧𝐭 𝐭𝐨 𝐇𝐢𝐬 𝐦𝐞𝐫𝐜𝐲 𝐚𝐧𝐝 𝐣𝐮𝐬𝐭𝐢𝐜𝐞.
𝐓𝐡𝐫𝐨𝐮𝐠𝐡 𝐇𝐢𝐬 𝐢𝐧𝐟𝐢𝐧𝐢𝐭𝐞 𝐦𝐞𝐫𝐜𝐲, 𝐆𝐨𝐝 𝐡𝐚𝐬 𝐩𝐫𝐨𝐯𝐢𝐝𝐞𝐝 𝐮𝐬 𝐰𝐢𝐭𝐡 𝐚 𝐡𝐨𝐥𝐢𝐬𝐭𝐢𝐜 𝐚𝐩𝐩𝐫𝐨𝐚𝐜𝐡 𝐭𝐨 𝐥𝐢𝐟𝐞, 𝐨𝐧𝐞 𝐭𝐡𝐚𝐭 𝐜𝐨𝐯𝐞𝐫𝐬 𝐚𝐥𝐥 𝐚𝐬𝐩𝐞𝐜𝐭𝐬, 𝐬𝐩𝐢𝐫𝐢𝐭𝐮𝐚𝐥, 𝐞𝐦𝐨𝐭𝐢𝐨𝐧𝐚𝐥 𝐚𝐧𝐝 𝐩𝐡𝐲𝐬𝐢𝐜𝐚𝐥. 𝐖𝐡𝐞𝐧 𝐆𝐨𝐝 𝐜𝐫𝐞𝐚𝐭𝐞𝐝 𝐡𝐮𝐦𝐚𝐧𝐤𝐢𝐧𝐝, 𝐇𝐞 𝐝𝐢𝐝 𝐬𝐨 𝐟𝐨𝐫 𝐨𝐧𝐞 𝐩𝐮𝐫𝐩𝐨𝐬𝐞 – 𝐭𝐨 𝐰𝐨𝐫𝐬𝐡𝐢𝐩 𝐇𝐢𝐦.
"𝐀𝐧𝐝 𝐈 (𝐆𝐨𝐝) 𝐜𝐫𝐞𝐚𝐭𝐞𝐝 𝐧𝐨𝐭 𝐭𝐡𝐞 𝐣𝐢𝐧𝐧 𝐚𝐧𝐝 𝐡𝐮𝐦𝐚𝐧𝐤𝐢𝐧𝐝, 𝐞𝐱𝐜𝐞𝐩𝐭 𝐭𝐨 𝐰𝐨𝐫𝐬𝐡𝐢𝐩 𝐌𝐞 (𝐀𝐥𝐨𝐧𝐞)." (𝐐𝐮𝐫𝐚𝐧 𝟓𝟏:𝟓𝟔)
𝐓𝐡𝐞 𝐜𝐨𝐦𝐩𝐫𝐞𝐡𝐞𝐧𝐬𝐢𝐯𝐞𝐧𝐞𝐬𝐬 𝐨𝐟 𝐈𝐬𝐥𝐚𝐦 𝐚𝐥𝐥𝐨𝐰𝐬 𝐞𝐯𝐞𝐫𝐲 𝐚𝐬𝐩𝐞𝐜𝐭 𝐨𝐟 𝐥𝐢𝐟𝐞, 𝐟𝐫𝐨𝐦 𝐬𝐥𝐞𝐞𝐩𝐢𝐧𝐠 𝐚𝐧𝐝 𝐰𝐚𝐬𝐡𝐢𝐧𝐠, 𝐭𝐨 𝐩𝐫𝐚𝐲𝐢𝐧𝐠 𝐚𝐧𝐝 𝐰𝐨𝐫𝐤𝐢𝐧𝐠, 𝐭𝐨 𝐛𝐞 𝐚𝐧 𝐚𝐜𝐭 𝐨𝐟 𝐰𝐨𝐫𝐬𝐡𝐢𝐩. 𝐎𝐧𝐞 𝐰𝐡𝐨 𝐢𝐬 𝐭𝐫𝐮𝐥𝐲 𝐬𝐮𝐛𝐦𝐢𝐭𝐭𝐞𝐝 𝐭𝐨 𝐆𝐨𝐝 𝐢𝐬 𝐠𝐫𝐚𝐭𝐞𝐟𝐮𝐥 𝐟𝐨𝐫 𝐭𝐡𝐞 𝐜𝐨𝐮𝐧𝐭𝐥𝐞𝐬𝐬 𝐛𝐥𝐞𝐬𝐬𝐢𝐧𝐠𝐬 𝐢𝐧 𝐡𝐢𝐬 𝐨𝐫 𝐡𝐞𝐫 𝐥𝐢𝐟𝐞 𝐚𝐧𝐝 𝐰𝐚𝐧𝐭𝐬 𝐭𝐨 𝐭𝐡𝐚𝐧𝐤 𝐚𝐧𝐝 𝐩𝐫𝐚𝐢𝐬𝐞 𝐆𝐨𝐝 𝐟𝐨𝐫 𝐇𝐢𝐬 𝐠𝐞𝐧𝐞𝐫𝐨𝐬𝐢𝐭𝐲, 𝐤𝐢𝐧𝐝𝐧𝐞𝐬𝐬 𝐚𝐧𝐝 𝐦𝐞𝐫𝐜𝐲.
𝐏𝐫𝐨𝐩𝐡𝐞𝐭 𝐌𝐮𝐡𝐚𝐦𝐦𝐚𝐝 𝐞𝐱𝐩𝐥𝐚𝐢𝐧𝐞𝐝 𝐭𝐡𝐚𝐭 𝐰𝐞 𝐬𝐡𝐨𝐮𝐥𝐝 𝐛𝐞 𝐭𝐡𝐚𝐧𝐤𝐟𝐮𝐥 𝐭𝐨 𝐆𝐨𝐝 𝐢𝐧 𝐞𝐯𝐞𝐫𝐲 𝐬𝐢𝐭𝐮𝐚𝐭𝐢𝐨𝐧, 𝐰𝐡𝐞𝐭𝐡𝐞𝐫 𝐰𝐞 𝐩𝐞𝐫𝐜𝐞𝐢𝐯𝐞 𝐢𝐭 𝐭𝐨 𝐛𝐞 𝐠𝐨𝐨𝐝 𝐨𝐫 𝐛𝐚𝐝. 𝐓𝐡𝐞 𝐫𝐞𝐚𝐥𝐢𝐭𝐲 𝐢𝐬 𝐭𝐡𝐚𝐭 𝐆𝐨𝐝 𝐢𝐬 𝐣𝐮𝐬𝐭, 𝐭𝐡𝐞𝐫𝐞𝐟𝐨𝐫𝐞, 𝐰𝐡𝐚𝐭𝐞𝐯𝐞𝐫 𝐬𝐢𝐭𝐮𝐚𝐭𝐢𝐨𝐧 𝐚 𝐛𝐞𝐥𝐢𝐞𝐯𝐞𝐫 𝐟𝐢𝐧𝐝𝐬 𝐡𝐢𝐦𝐬𝐞𝐥𝐟 𝐢𝐧, 𝐡𝐞 𝐤𝐧𝐨𝐰𝐬 𝐭𝐡𝐞𝐫𝐞 𝐢𝐬 𝐠𝐨𝐨𝐝𝐧𝐞𝐬𝐬 𝐚𝐧𝐝 𝐰𝐢𝐬𝐝𝐨𝐦 𝐞𝐦𝐛𝐞𝐝𝐝𝐞𝐝 𝐢𝐧 𝐢𝐭.
"𝐈𝐧𝐝𝐞𝐞𝐝 𝐚𝐦𝐚𝐳𝐢𝐧𝐠 𝐚𝐫𝐞 𝐭𝐡𝐞 𝐚𝐟𝐟𝐚𝐢𝐫𝐬 𝐨𝐟 𝐚 𝐛𝐞𝐥𝐢𝐞𝐯𝐞𝐫! 𝐓𝐡𝐞𝐲 𝐚𝐫𝐞 𝐚𝐥𝐥 𝐟𝐨𝐫 𝐡𝐢𝐬 𝐛𝐞𝐧𝐞𝐟𝐢𝐭. 𝐈𝐟 𝐡𝐞 𝐢𝐬 𝐠𝐫𝐚𝐧𝐭𝐞𝐝 𝐞𝐚𝐬𝐞 𝐭𝐡𝐞𝐧 𝐡𝐞 𝐢𝐬 𝐭𝐡𝐚𝐧𝐤𝐟𝐮𝐥, 𝐚𝐧𝐝 𝐭𝐡𝐢𝐬 𝐢𝐬 𝐠𝐨𝐨𝐝 𝐟𝐨𝐫 𝐡𝐢𝐦. 𝐀𝐧𝐝 𝐢𝐟 𝐡𝐞 𝐢𝐬 𝐚𝐟𝐟𝐥𝐢𝐜𝐭𝐞𝐝 𝐰𝐢𝐭𝐡 𝐚 𝐡𝐚𝐫𝐝𝐬𝐡𝐢𝐩, 𝐡𝐞 𝐩𝐞𝐫𝐬𝐞𝐯𝐞𝐫𝐞𝐬, 𝐚𝐧𝐝 𝐭𝐡𝐢𝐬 𝐢𝐬 𝐠𝐨𝐨𝐝 𝐟𝐨𝐫 𝐡𝐢𝐦." (𝐌𝐮𝐬𝐥𝐢𝐦)
𝐓𝐡𝐞 𝐥𝐢𝐟𝐞 𝐨𝐟 𝐭𝐡𝐢𝐬 𝐰𝐨𝐫𝐥𝐝 𝐢𝐬 𝐧𝐨𝐭 𝐬𝐭𝐚𝐛𝐥𝐞. 𝐄𝐯𝐞𝐫𝐲 𝐩𝐞𝐫𝐬𝐨𝐧 𝐠𝐨𝐞𝐬 𝐭𝐡𝐫𝐨𝐮𝐠𝐡 𝐬𝐭𝐚𝐠𝐞𝐬 𝐚𝐧𝐝 𝐩𝐡𝐚𝐬𝐞𝐬; 𝐡𝐚𝐩𝐩𝐢𝐧𝐞𝐬𝐬 𝐢𝐬 𝐟𝐨𝐥𝐥𝐨𝐰𝐞𝐝 𝐛𝐲 𝐬𝐚𝐝𝐧𝐞𝐬𝐬 𝐚𝐧𝐝 𝐭𝐡𝐞𝐧 𝐫𝐞𝐥𝐢𝐞𝐟 𝐨𝐫 𝐣𝐨𝐲, 𝐨𝐧𝐞𝐬' 𝐟𝐚𝐢𝐭𝐡 𝐢𝐬 𝐬𝐭𝐫𝐨𝐧𝐠 𝐚𝐧𝐝 𝐮𝐧𝐜𝐨𝐧𝐪𝐮𝐞𝐫𝐚𝐛𝐥𝐞, 𝐚𝐧𝐝 𝐬𝐞𝐞𝐦𝐢𝐧𝐠𝐥𝐲, 𝐟𝐨𝐫 𝐧𝐨 𝐫𝐞𝐚𝐬𝐨𝐧 𝐢𝐭 𝐩𝐥𝐮𝐦𝐦𝐞𝐭𝐬, 𝐧𝐞𝐱𝐭, 𝐛𝐲 𝐭𝐡𝐞 𝐰𝐢𝐥𝐥 𝐨𝐟 𝐆𝐨𝐝 𝐢𝐭 𝐬𝐥𝐨𝐰𝐥𝐲 𝐫𝐢𝐬𝐞𝐬 𝐚𝐠𝐚𝐢𝐧. 𝐏𝐞𝐫𝐢𝐨𝐝𝐬 𝐨𝐟 𝐠𝐫𝐞𝐚𝐭 𝐟𝐢𝐭𝐧𝐞𝐬𝐬 𝐚𝐧𝐝 𝐡𝐞𝐚𝐥𝐭𝐡 𝐚𝐫𝐞 𝐟𝐨𝐥𝐥𝐨𝐰𝐞𝐝 𝐛𝐲 𝐢𝐧𝐣𝐮𝐫𝐲 𝐨𝐫, 𝐬𝐢𝐜𝐤𝐧𝐞𝐬𝐬, 𝐛𝐮𝐭 𝐰𝐢𝐭𝐡 𝐞𝐚𝐜𝐡 𝐭𝐰𝐢𝐧𝐠𝐞 𝐨𝐟 𝐩𝐚𝐢𝐧 𝐨𝐫 𝐬𝐮𝐟𝐟𝐞𝐫𝐢𝐧𝐠 𝐚 𝐭𝐫𝐮𝐞 𝐛𝐞𝐥𝐢𝐞𝐯𝐞𝐫 𝐟𝐞𝐞𝐥𝐬 𝐬𝐨𝐦𝐞 𝐨𝐟 𝐡𝐢𝐬 𝐬𝐢𝐧𝐬 𝐟𝐚𝐥𝐥 𝐚𝐰𝐚𝐲.
"𝐖𝐡𝐞𝐧𝐞𝐯𝐞𝐫 𝐚 𝐌𝐮𝐬𝐥𝐢𝐦 𝐢𝐬 𝐚𝐟𝐟𝐥𝐢𝐜𝐭𝐞𝐝 𝐛𝐲 𝐡𝐚𝐫𝐦 𝐟𝐫𝐨𝐦 𝐬𝐢𝐜𝐤𝐧𝐞𝐬𝐬 𝐨𝐫 𝐨𝐭𝐡𝐞𝐫 𝐦𝐚𝐭𝐭𝐞𝐫𝐬, 𝐆𝐨𝐝 𝐰𝐢𝐥𝐥 𝐞𝐱𝐩𝐢𝐚𝐭𝐞 𝐡𝐢𝐬 𝐬𝐢𝐧𝐬, 𝐥𝐢𝐤𝐞 𝐥𝐞𝐚𝐯𝐞𝐬 𝐝𝐫𝐨𝐩 𝐟𝐫𝐨𝐦 𝐚 𝐭𝐫𝐞𝐞." (𝐁𝐮𝐤𝐡𝐚𝐫𝐢 𝐚𝐧𝐝 𝐌𝐮𝐬𝐥𝐢𝐦)
𝐈𝐬𝐥𝐚𝐦 𝐭𝐞𝐚𝐜𝐡𝐞𝐬 𝐮𝐬 𝐭𝐨 𝐛𝐞 𝐜𝐨𝐧𝐜𝐞𝐫𝐧𝐞𝐝, 𝐚𝐛𝐨𝐮𝐭 𝐭𝐡𝐞 𝐰𝐡𝐨𝐥𝐞 𝐩𝐞𝐫𝐬𝐨𝐧. 𝐅𝐨𝐥𝐥𝐨𝐰𝐢𝐧𝐠 𝐭𝐡𝐞 𝐠𝐮𝐢𝐝𝐚𝐧𝐜𝐞 𝐚𝐧𝐝 𝐜𝐨𝐦𝐦𝐚𝐧𝐝𝐦𝐞𝐧𝐭𝐬 𝐨𝐟 𝐆𝐨𝐝 𝐚𝐥𝐥𝐨𝐰𝐬 𝐮𝐬 𝐭𝐨 𝐟𝐚𝐜𝐞 𝐢𝐥𝐥𝐧𝐞𝐬𝐬 𝐚𝐧𝐝 𝐢𝐧𝐣𝐮𝐫𝐲 𝐰𝐢𝐭𝐡 𝐩𝐚𝐭𝐢𝐞𝐧𝐜𝐞. 𝐂𝐨𝐦𝐩𝐥𝐚𝐢𝐧𝐢𝐧𝐠 𝐚𝐧𝐝 𝐛𝐞𝐦𝐨𝐚𝐧𝐢𝐧𝐠 𝐨𝐮𝐫 𝐬𝐢𝐭𝐮𝐚𝐭𝐢𝐨𝐧 𝐰𝐢𝐥𝐥 𝐚𝐜𝐡𝐢𝐞𝐯𝐞 𝐧𝐨𝐭𝐡𝐢𝐧𝐠 𝐛𝐮𝐭 𝐦𝐨𝐫𝐞 𝐩𝐚𝐢𝐧 𝐚𝐧𝐝 𝐬𝐮𝐟𝐟𝐞𝐫𝐢𝐧𝐠. 𝐎𝐮𝐫 𝐛𝐨𝐝𝐢𝐞𝐬 𝐚𝐧𝐝 𝐦𝐢𝐧𝐝𝐬 𝐡𝐚𝐯𝐞 𝐛𝐞𝐞𝐧 𝐠𝐢𝐯𝐞𝐧 𝐭𝐨 𝐮𝐬 𝐚𝐬 𝐚 𝐭𝐫𝐮𝐬𝐭, 𝐚𝐧𝐝 𝐰𝐞 𝐚𝐫𝐞 𝐫𝐞𝐬𝐩𝐨𝐧𝐬𝐢𝐛𝐥𝐞 𝐟𝐨𝐫 𝐭𝐡𝐞𝐦. 𝐓𝐡𝐞 𝐠𝐮𝐢𝐝𝐚𝐧𝐜𝐞 𝐨𝐟 𝐆𝐨𝐝 𝐜𝐨𝐯𝐞𝐫𝐬 𝐞𝐯𝐞𝐫𝐲 𝐚𝐬𝐩𝐞𝐜𝐭 𝐨𝐟 𝐥𝐢𝐟𝐞 𝐚𝐧𝐝 𝐭𝐡𝐞𝐫𝐞 𝐚𝐫𝐞 𝐬𝐩𝐞𝐜𝐢𝐟𝐢𝐜 𝐰𝐚𝐲𝐬 𝐨𝐟 𝐝𝐞𝐚𝐥𝐢𝐧𝐠 𝐰𝐢𝐭𝐡 𝐡𝐞𝐚𝐥𝐭𝐡 𝐢𝐬𝐬𝐮𝐞𝐬, 𝐰𝐡𝐢𝐜𝐡 𝐰𝐞 𝐰𝐢𝐥𝐥 𝐛𝐞𝐠𝐢𝐧 𝐭𝐨 𝐞𝐱𝐩𝐥𝐨𝐫𝐞 𝐢𝐧 𝐭𝐡𝐞 𝐧𝐞𝐱𝐭 𝐚𝐫𝐭𝐢𝐜𝐥𝐞.
---
𝐇𝐞𝐚𝐥𝐭𝐡 𝐈𝐧 𝐈𝐬𝐥𝐚𝐦 (𝐏𝐚𝐫𝐭 𝟐 𝐎𝐟 𝟒): 𝐐𝐮𝐫𝐚𝐧 𝐈𝐬 𝐀 𝐇𝐞𝐚𝐥𝐢𝐧𝐠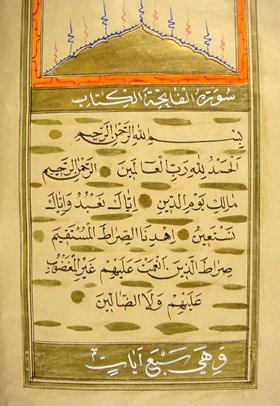 𝐃𝐞𝐬𝐜𝐫𝐢𝐩𝐭𝐢𝐨𝐧: 𝐐𝐮𝐫𝐚𝐧 𝐜𝐨𝐧𝐭𝐚𝐢𝐧 𝐠𝐮𝐢𝐝𝐚𝐧𝐜𝐞 𝐭𝐡𝐚𝐭 𝐩𝐫𝐨𝐦𝐨𝐭𝐞𝐬 𝐠𝐨𝐨𝐝 𝐡𝐞𝐚𝐥𝐭𝐡 𝐚𝐧𝐝 𝐡𝐞𝐚𝐥𝐢𝐧𝐠.
𝐈𝐬𝐥𝐚𝐦 𝐭𝐚𝐤𝐞𝐬 𝐚 𝐡𝐨𝐥𝐢𝐬𝐭𝐢𝐜 𝐚𝐩𝐩𝐫𝐨𝐚𝐜𝐡 𝐭𝐨 𝐡𝐞𝐚𝐥𝐭𝐡. 𝐉𝐮𝐬𝐭 𝐚𝐬 𝐫𝐞𝐥𝐢𝐠𝐢𝐨𝐮𝐬 𝐥𝐢𝐟𝐞 𝐢𝐬 𝐢𝐧𝐬𝐞𝐩𝐚𝐫𝐚𝐛𝐥𝐞 𝐟𝐫𝐨𝐦 𝐬𝐞𝐜𝐮𝐥𝐚𝐫 𝐥𝐢𝐟𝐞, 𝐩𝐡𝐲𝐬𝐢𝐜𝐚𝐥, 𝐞𝐦𝐨𝐭𝐢𝐨𝐧𝐚𝐥 𝐚𝐧𝐝 𝐬𝐩𝐢𝐫𝐢𝐭𝐮𝐚𝐥 𝐡𝐞𝐚𝐥𝐭𝐡 𝐜𝐚𝐧𝐧𝐨𝐭 𝐛𝐞 𝐬𝐞𝐩𝐚𝐫𝐚𝐭𝐞𝐝; 𝐭𝐡𝐞𝐲 𝐚𝐫𝐞 𝐭𝐡𝐫𝐞𝐞 𝐩𝐚𝐫𝐭𝐬 𝐭𝐡𝐚𝐭 𝐦𝐚𝐤𝐞 𝐚 𝐜𝐨𝐦𝐩𝐥𝐞𝐭𝐞𝐥𝐲 𝐡𝐞𝐚𝐥𝐭𝐡𝐲 𝐩𝐞𝐫𝐬𝐨𝐧. 𝐖𝐡𝐞𝐧 𝐨𝐧𝐞 𝐩𝐚𝐫𝐭 𝐢𝐬 𝐢𝐧𝐣𝐮𝐫𝐞𝐝 𝐨𝐫 𝐮𝐧𝐡𝐞𝐚𝐥𝐭𝐡𝐲, 𝐭𝐡𝐞 𝐨𝐭𝐡𝐞𝐫 𝐩𝐚𝐫𝐭𝐬 𝐬𝐮𝐟𝐟𝐞𝐫. 𝐈𝐟 𝐚 𝐩𝐞𝐫𝐬𝐨𝐧 𝐢𝐬 𝐩𝐡𝐲𝐬𝐢𝐜𝐚𝐥𝐥𝐲 𝐢𝐥𝐥 𝐨𝐫 𝐢𝐧𝐣𝐮𝐫𝐞𝐝 𝐢𝐭 𝐦𝐚𝐲 𝐛𝐞 𝐝𝐢𝐟𝐟𝐢𝐜𝐮𝐥𝐭 𝐭𝐨 𝐜𝐨𝐧𝐜𝐞𝐧𝐭𝐫𝐚𝐭𝐞 𝐨𝐧 𝐚𝐧𝐲𝐭𝐡𝐢𝐧𝐠 𝐛𝐮𝐭 𝐭𝐡𝐞 𝐩𝐚𝐢𝐧. 𝐈𝐟 𝐚 𝐩𝐞𝐫𝐬𝐨𝐧 𝐢𝐬 𝐞𝐦𝐨𝐭𝐢𝐨𝐧𝐚𝐥𝐥𝐲 𝐮𝐧𝐰𝐞𝐥𝐥, 𝐡𝐞 𝐨𝐫 𝐬𝐡𝐞 𝐦𝐚𝐲 𝐧𝐨𝐭 𝐛𝐞 𝐚𝐛𝐥𝐞 𝐭𝐨 𝐭𝐚𝐤𝐞 𝐜𝐚𝐫𝐞 𝐨𝐟 𝐡𝐢𝐦 𝐨𝐫 𝐡𝐞𝐫𝐬𝐞𝐥𝐟 𝐩𝐫𝐨𝐩𝐞𝐫𝐥𝐲 𝐨𝐫 𝐟𝐢𝐧𝐝 𝐭𝐡𝐞𝐢𝐫 𝐦𝐢𝐧𝐝𝐬 𝐝𝐢𝐬𝐭𝐫𝐚𝐜𝐭𝐞𝐝 𝐟𝐫𝐨𝐦 𝐭𝐡𝐞 𝐫𝐞𝐚𝐥𝐢𝐭𝐢𝐞𝐬 𝐨𝐟 𝐥𝐢𝐟𝐞.
𝐖𝐡𝐞𝐧 𝐬𝐩𝐞𝐚𝐤𝐢𝐧𝐠 𝐭𝐨 𝐡𝐢𝐬 𝐟𝐨𝐥𝐥𝐨𝐰𝐞𝐫𝐬 𝐏𝐫𝐨𝐩𝐡𝐞𝐭 𝐌𝐮𝐡𝐚𝐦𝐦𝐚𝐝 𝐬𝐩𝐨𝐤𝐞 𝐨𝐟 𝐭𝐡𝐞 𝐬𝐭𝐫𝐨𝐧𝐠 𝐛𝐞𝐥𝐢𝐞𝐯𝐞𝐫 𝐛𝐞𝐢𝐧𝐠 𝐛𝐞𝐭𝐭𝐞𝐫 𝐭𝐡𝐚𝐧 𝐚 𝐰𝐞𝐚𝐤 𝐛𝐞𝐥𝐢𝐞𝐯𝐞𝐫, 𝐢𝐧 𝐭𝐡𝐞 𝐞𝐲𝐞𝐬 𝐨𝐟 𝐆𝐨𝐝.[𝟏] 𝐓𝐡𝐞 𝐰𝐨𝐫𝐝 𝐬𝐭𝐫𝐨𝐧𝐠 𝐡𝐞𝐫𝐞 𝐜𝐚𝐧 𝐦𝐞𝐚𝐧 𝐬𝐭𝐫𝐞𝐧𝐠𝐭𝐡 𝐢𝐧 𝐟𝐚𝐢𝐭𝐡 𝐨𝐫 𝐢𝐧 𝐜𝐡𝐚𝐫𝐚𝐜𝐭𝐞𝐫, 𝐛𝐮𝐭 𝐢𝐭 𝐜𝐚𝐧 𝐞𝐪𝐮𝐚𝐥𝐥𝐲 𝐦𝐞𝐚𝐧 𝐡𝐞𝐚𝐥𝐭𝐡. 𝐎𝐮𝐫 𝐛𝐨𝐝𝐢𝐞𝐬 𝐚𝐫𝐞 𝐚 𝐭𝐫𝐮𝐬𝐭 𝐟𝐫𝐨𝐦 𝐆𝐨𝐝 𝐚𝐧𝐝 𝐰𝐞 𝐚𝐫𝐞 𝐚𝐜𝐜𝐨𝐮𝐧𝐭𝐚𝐛𝐥𝐞 𝐟𝐨𝐫 𝐡𝐨𝐰 𝐰𝐞 𝐥𝐨𝐨𝐤 𝐚𝐟𝐭𝐞𝐫 𝐨𝐮𝐫 𝐡𝐞𝐚𝐥𝐭𝐡.
𝐀𝐥𝐭𝐡𝐨𝐮𝐠𝐡 𝐩𝐡𝐲𝐬𝐢𝐜𝐚𝐥 𝐚𝐧𝐝 𝐞𝐦𝐨𝐭𝐢𝐨𝐧𝐚𝐥 𝐡𝐞𝐚𝐥𝐭𝐡 𝐢𝐬 𝐢𝐦𝐩𝐨𝐫𝐭𝐚𝐧𝐭, 𝐬𝐩𝐢𝐫𝐢𝐭𝐮𝐚𝐥 𝐡𝐞𝐚𝐥𝐭𝐡 𝐧𝐞𝐞𝐝𝐬 𝐭𝐨 𝐛𝐞 𝐭𝐡𝐞 𝐟𝐢𝐫𝐬𝐭 𝐩𝐫𝐢𝐨𝐫𝐢𝐭𝐲 𝐢𝐧 𝐨𝐮𝐫 𝐥𝐢𝐯𝐞𝐬. 𝐈𝐟 𝐚 𝐩𝐞𝐫𝐬𝐨𝐧 𝐢𝐬 𝐢𝐧 𝐬𝐩𝐢𝐫𝐢𝐭𝐮𝐚𝐥 𝐝𝐢𝐟𝐟𝐢𝐜𝐮𝐥𝐭𝐲 𝐭𝐡𝐞𝐧 𝐥𝐢𝐟𝐞 𝐜𝐚𝐧 𝐛𝐞𝐠𝐢𝐧 𝐭𝐨 𝐮𝐧𝐫𝐚𝐯𝐞𝐥 𝐚𝐧𝐝 𝐩𝐫𝐨𝐛𝐥𝐞𝐦𝐬 𝐦𝐚𝐲 𝐨𝐜𝐜𝐮𝐫 𝐢𝐧 𝐚𝐥𝐥 𝐚𝐫𝐞𝐚𝐬.
𝐈𝐧𝐣𝐮𝐫𝐲 𝐚𝐧𝐝 𝐢𝐥𝐥𝐧𝐞𝐬𝐬 𝐜𝐚𝐧 𝐡𝐚𝐩𝐩𝐞𝐧 𝐟𝐨𝐫 𝐦𝐚𝐧𝐲 𝐫𝐞𝐚𝐬𝐨𝐧𝐬, 𝐡𝐨𝐰𝐞𝐯𝐞𝐫 𝐢𝐭 𝐢𝐬 𝐢𝐦𝐩𝐨𝐫𝐭𝐚𝐧𝐭 𝐭𝐨 𝐚𝐜𝐤𝐧𝐨𝐰𝐥𝐞𝐝𝐠𝐞 𝐚𝐧𝐝 𝐚𝐜𝐜𝐞𝐩𝐭 𝐭𝐡𝐚𝐭 𝐧𝐨𝐭𝐡𝐢𝐧𝐠 𝐡𝐚𝐩𝐩𝐞𝐧𝐬 𝐢𝐧 𝐭𝐡𝐢𝐬 𝐰𝐨𝐫𝐥𝐝 𝐚𝐜𝐜𝐞𝐩𝐭 𝐰𝐢𝐭𝐡 𝐭𝐡𝐞 𝐩𝐞𝐫𝐦𝐢𝐬𝐬𝐢𝐨𝐧 𝐨𝐟 𝐆𝐨𝐝.
𝐀𝐧𝐝 𝐰𝐢𝐭𝐡 𝐇𝐢𝐦 𝐚𝐫𝐞 𝐭𝐡𝐞 𝐤𝐞𝐲𝐬 𝐨𝐟 𝐭𝐡𝐞 𝐮𝐧𝐬𝐞𝐞𝐧; 𝐧𝐨 𝐨𝐧𝐞 𝐤𝐧𝐨𝐰𝐬 𝐭𝐡𝐞𝐦 𝐞𝐱𝐜𝐞𝐩𝐭 𝐇𝐢𝐦. 𝐀𝐧𝐝 𝐇𝐞 𝐤𝐧𝐨𝐰𝐬 𝐰𝐡𝐚𝐭 𝐢𝐬 𝐨𝐧 𝐭𝐡𝐞 𝐥𝐚𝐧𝐝 𝐚𝐧𝐝 𝐢𝐧 𝐭𝐡𝐞 𝐬𝐞𝐚. 𝐍𝐨𝐭 𝐚 𝐥𝐞𝐚𝐟 𝐟𝐚𝐥𝐥𝐬 𝐛𝐮𝐭 𝐭𝐡𝐚𝐭 𝐇𝐞 𝐤𝐧𝐨𝐰𝐬 𝐢𝐭. 𝐀𝐧𝐝 𝐧𝐨 𝐠𝐫𝐚𝐢𝐧 𝐢𝐬 𝐭𝐡𝐞𝐫𝐞 𝐰𝐢𝐭𝐡𝐢𝐧 𝐭𝐡𝐞 𝐝𝐚𝐫𝐤𝐧𝐞𝐬𝐬𝐞𝐬 𝐨𝐟 𝐭𝐡𝐞 𝐞𝐚𝐫𝐭𝐡 𝐚𝐧𝐝 𝐧𝐨 𝐦𝐨𝐢𝐬𝐭 𝐨𝐫 𝐝𝐫𝐲 [𝐭𝐡𝐢𝐧𝐠] 𝐛𝐮𝐭 𝐭𝐡𝐚𝐭 𝐢𝐬 [𝐰𝐫𝐢𝐭𝐭𝐞𝐧] 𝐢𝐧 𝐚 𝐜𝐥𝐞𝐚𝐫 𝐫𝐞𝐜𝐨𝐫𝐝. (𝐐𝐮𝐫𝐚𝐧 𝟔:𝟓𝟗)
𝐓𝐡𝐢𝐬 𝐰𝐨𝐫𝐥𝐝 𝐢𝐬 𝐛𝐮𝐭 𝐚 𝐭𝐫𝐚𝐧𝐬𝐢𝐞𝐧𝐭 𝐩𝐥𝐚𝐜𝐞, 𝐛𝐞𝐚𝐮𝐭𝐢𝐟𝐢𝐞𝐝 𝐟𝐨𝐫 𝐮𝐬 𝐛𝐲 𝐭𝐡𝐞 𝐭𝐡𝐢𝐧𝐠𝐬 𝐰𝐞 𝐜𝐨𝐯𝐞𝐭, 𝐬𝐩𝐨𝐮𝐬𝐞𝐬, 𝐜𝐡𝐢𝐥𝐝𝐫𝐞𝐧, 𝐰𝐞𝐚𝐥𝐭𝐡 𝐚𝐧𝐝 𝐥𝐮𝐱𝐮𝐫𝐲. 𝐘𝐞𝐭 𝐭𝐡𝐞𝐬𝐞 𝐚𝐫𝐞 𝐣𝐮𝐬𝐭 𝐩𝐚𝐬𝐬𝐢𝐧𝐠 𝐩𝐥𝐞𝐚𝐬𝐮𝐫𝐞𝐬 𝐚𝐧𝐝 𝐭𝐞𝐦𝐩𝐨𝐫𝐚𝐫𝐲 𝐣𝐨𝐲𝐬 𝐜𝐨𝐦𝐩𝐚𝐫𝐞𝐝 𝐭𝐨 𝐭𝐡𝐞 𝐜𝐨𝐧𝐭𝐞𝐧𝐭𝐦𝐞𝐧𝐭 𝐚𝐧𝐝 𝐞𝐱𝐭𝐫𝐞𝐦𝐞 𝐛𝐞𝐚𝐮𝐭𝐲 𝐭𝐡𝐚𝐭 𝐢𝐬 𝐏𝐚𝐫𝐚𝐝𝐢𝐬𝐞[𝟐]. 𝐓𝐨 𝐡𝐞𝐥𝐩 𝐮𝐬 𝐬𝐞𝐜𝐮𝐫𝐞 𝐚 𝐩𝐥𝐚𝐜𝐞 𝐢𝐧 𝐏𝐚𝐫𝐚𝐝𝐢𝐬𝐞 𝐆𝐨𝐝 𝐩𝐥𝐚𝐜𝐞𝐬 𝐭𝐫𝐢𝐚𝐥𝐬 𝐚𝐧𝐝 𝐨𝐛𝐬𝐭𝐚𝐜𝐥𝐞𝐬 𝐢𝐧 𝐨𝐮𝐫 𝐰𝐚𝐲.
𝐇𝐞 𝐭𝐞𝐬𝐭𝐬 𝐨𝐮𝐫 𝐩𝐚𝐭𝐢𝐞𝐧𝐜𝐞 𝐚𝐧𝐝 𝐠𝐫𝐚𝐭𝐢𝐭𝐮𝐝𝐞 𝐚𝐧𝐝 𝐩𝐫𝐨𝐯𝐢𝐝𝐞𝐬 𝐮𝐬 𝐰𝐢𝐭𝐡 𝐰𝐚𝐲𝐬 𝐚𝐧𝐝 𝐦𝐞𝐚𝐧𝐬 𝐨𝐟 𝐨𝐯𝐞𝐫𝐜𝐨𝐦𝐢𝐧𝐠 𝐭𝐡𝐞 𝐨𝐛𝐬𝐭𝐚𝐜𝐥𝐞𝐬. 𝐆𝐨𝐝 𝐢𝐬 𝐚𝐥𝐬𝐨 𝐦𝐞𝐫𝐜𝐢𝐟𝐮𝐥 𝐚𝐧𝐝 𝐣𝐮𝐬𝐭, 𝐬𝐨 𝐰𝐞 𝐜𝐚𝐧 𝐛𝐞 𝐬𝐮𝐫𝐞 𝐭𝐡𝐚𝐭 𝐰𝐡𝐚𝐭𝐞𝐯𝐞𝐫 𝐭𝐫𝐢𝐚𝐥𝐬 𝐰𝐞 𝐟𝐚𝐜𝐞 𝐆𝐨𝐝 𝐝𝐞𝐬𝐢𝐠𝐧𝐞𝐝 𝐭𝐡𝐞𝐦 𝐭𝐨 𝐡𝐞𝐥𝐩 𝐮𝐬 𝐬𝐞𝐜𝐮𝐫𝐞 𝐚 𝐩𝐥𝐚𝐜𝐞 𝐨𝐟 𝐞𝐭𝐞𝐫𝐧𝐚𝐥 𝐛𝐥𝐢𝐬𝐬. 𝐈𝐧𝐣𝐮𝐫𝐲 𝐚𝐧𝐝 𝐢𝐥𝐥 𝐡𝐞𝐚𝐥𝐭𝐡 𝐚𝐫𝐞 𝐭𝐫𝐢𝐚𝐥𝐬 𝐚𝐧𝐝 𝐭𝐞𝐬𝐭𝐬 𝐭𝐡𝐚𝐭 𝐰𝐞 𝐦𝐮𝐬𝐭 𝐟𝐚𝐜𝐞 𝐰𝐢𝐭𝐡 𝐩𝐚𝐭𝐢𝐞𝐧𝐜𝐞, 𝐟𝐨𝐫𝐛𝐞𝐚𝐫𝐚𝐧𝐜𝐞 𝐚𝐧𝐝 𝐚𝐛𝐨𝐯𝐞 𝐚𝐥𝐥 𝐚𝐜𝐜𝐞𝐩𝐭𝐚𝐧𝐜𝐞.
𝐀𝐜𝐜𝐞𝐩𝐭𝐢𝐧𝐠 𝐚 𝐭𝐫𝐢𝐚𝐥 𝐝𝐨𝐞𝐬 𝐧𝐨𝐭 𝐦𝐞𝐚𝐧 𝐭𝐡𝐚𝐭 𝐰𝐞 𝐝𝐨 𝐧𝐨𝐭𝐡𝐢𝐧𝐠, 𝐨𝐟 𝐜𝐨𝐮𝐫𝐬𝐞 𝐰𝐞 𝐭𝐫𝐲 𝐭𝐨 𝐨𝐯𝐞𝐫𝐜𝐨𝐦𝐞 𝐢𝐭 𝐚𝐧𝐝 𝐥𝐞𝐚𝐫𝐧 𝐟𝐫𝐨𝐦 𝐢𝐭. 𝐀𝐜𝐜𝐞𝐩𝐭𝐢𝐧𝐠 𝐦𝐞𝐚𝐧𝐬 𝐟𝐚𝐜𝐢𝐧𝐠 𝐭𝐡𝐞 𝐭𝐫𝐢𝐚𝐥 𝐩𝐚𝐭𝐢𝐞𝐧𝐭𝐥𝐲 𝐚𝐫𝐦𝐞𝐝 𝐰𝐢𝐭𝐡 𝐭𝐡𝐞 𝐰𝐞𝐚𝐩𝐨𝐧𝐬 𝐆𝐨𝐝 𝐡𝐚𝐬 𝐩𝐫𝐨𝐯𝐢𝐝𝐞𝐝 𝐟𝐨𝐫 𝐮𝐬. 𝐓𝐡𝐞 𝐠𝐫𝐞𝐚𝐭𝐞𝐬𝐭 𝐨𝐟 𝐭𝐡𝐞𝐬𝐞 𝐰𝐞𝐚𝐩𝐨𝐧𝐬 𝐢𝐬 𝐭𝐡𝐞 𝐐𝐮𝐫𝐚𝐧, 𝐚 𝐛𝐨𝐨𝐤 𝐨𝐟 𝐠𝐮𝐢𝐝𝐚𝐧𝐜𝐞, 𝐟𝐢𝐥𝐥𝐞𝐝 𝐰𝐢𝐭𝐡 𝐦𝐞𝐫𝐜𝐲 𝐚𝐧𝐝 𝐡𝐞𝐚𝐥𝐢𝐧𝐠. 𝐓𝐡𝐞 𝐐𝐮𝐫𝐚𝐧 𝐢𝐬 𝐧𝐨𝐭 𝐚 𝐭𝐞𝐱𝐭𝐛𝐨𝐨𝐤 𝐨𝐫 𝐛𝐨𝐨𝐤 𝐨𝐟 𝐦𝐞𝐝𝐢𝐜𝐢𝐧𝐞, 𝐛𝐮𝐭 𝐢𝐭 𝐝𝐨𝐞𝐬 𝐜𝐨𝐧𝐭𝐚𝐢𝐧 𝐠𝐮𝐢𝐝𝐚𝐧𝐜𝐞 𝐭𝐡𝐚𝐭 𝐩𝐫𝐨𝐦𝐨𝐭𝐞𝐬 𝐠𝐨𝐨𝐝 𝐡𝐞𝐚𝐥𝐭𝐡 𝐚𝐧𝐝 𝐡𝐞𝐚𝐥𝐢𝐧𝐠.
"𝐎 𝐦𝐚𝐧𝐤𝐢𝐧𝐝! 𝐓𝐡𝐞𝐫𝐞 𝐡𝐚𝐬 𝐜𝐨𝐦𝐞 𝐭𝐨 𝐲𝐨𝐮 𝐚 𝐠𝐨𝐨𝐝 𝐚𝐝𝐯𝐢𝐜𝐞 𝐟𝐫𝐨𝐦 𝐲𝐨𝐮𝐫 𝐋𝐨𝐫𝐝 (𝐢.𝐞. 𝐭𝐡𝐞 𝐐𝐮𝐫𝐚𝐧), 𝐚𝐧𝐝 𝐚 𝐡𝐞𝐚𝐥𝐢𝐧𝐠 𝐟𝐨𝐫 𝐭𝐡𝐚𝐭 𝐰𝐡𝐢𝐜𝐡 𝐢𝐬 𝐢𝐧 𝐲𝐨𝐮𝐫 𝐡𝐞𝐚𝐫𝐭𝐬." (𝐐𝐮𝐫𝐚𝐧 𝟏𝟎:𝟓𝟕)
"𝐀𝐧𝐝 𝐖𝐞 𝐬𝐞𝐧𝐝 𝐝𝐨𝐰𝐧 𝐟𝐫𝐨𝐦 𝐭𝐡𝐞 𝐐𝐮𝐫𝐚𝐧 𝐭𝐡𝐚𝐭 𝐰𝐡𝐢𝐜𝐡 𝐢𝐬 𝐚 𝐡𝐞𝐚𝐥𝐢𝐧𝐠 𝐚𝐧𝐝 𝐚 𝐦𝐞𝐫𝐜𝐲 𝐭𝐨 𝐭𝐡𝐨𝐬𝐞 𝐰𝐡𝐨 𝐛𝐞𝐥𝐢𝐞𝐯𝐞…" (𝐐𝐮𝐫𝐚𝐧 𝟏𝟕:𝟖𝟐)
𝐓𝐡𝐞𝐫𝐞 𝐢𝐬 𝐧𝐨 𝐝𝐨𝐮𝐛𝐭 𝐭𝐡𝐚𝐭 𝐭𝐡𝐞 𝐰𝐨𝐫𝐝𝐬 𝐚𝐧𝐝 𝐯𝐞𝐫𝐬𝐞𝐬 𝐨𝐟 𝐐𝐮𝐫𝐚𝐧 𝐜𝐨𝐧𝐭𝐚𝐢𝐧 𝐚 𝐡𝐞𝐚𝐥𝐢𝐧𝐠 𝐟𝐨𝐫 𝐡𝐮𝐦𝐚𝐧𝐤𝐢𝐧𝐝'𝐬 𝐰𝐨𝐞𝐬 𝐚𝐧𝐝 𝐢𝐥𝐥𝐬. 𝐈𝐭 𝐰𝐚𝐬 𝐧𝐚𝐫𝐫𝐚𝐭𝐞𝐝 𝐢𝐧 𝐭𝐡𝐞 𝐭𝐫𝐚𝐝𝐢𝐭𝐢𝐨𝐧𝐬 𝐨𝐟 𝐏𝐫𝐨𝐩𝐡𝐞𝐭 𝐌𝐮𝐡𝐚𝐦𝐦𝐚𝐝, 𝐦𝐚𝐲 𝐭𝐡𝐞 𝐦𝐞𝐫𝐜𝐲 𝐚𝐧𝐝 𝐛𝐥𝐞𝐬𝐬𝐢𝐧𝐠𝐬 𝐨𝐟 𝐆𝐨𝐝 𝐛𝐞 𝐮𝐩𝐨𝐧 𝐡𝐢𝐦, 𝐭𝐡𝐚𝐭 𝐜𝐞𝐫𝐭𝐚𝐢𝐧 𝐯𝐞𝐫𝐬𝐞𝐬 𝐚𝐧𝐝 𝐜𝐡𝐚𝐩𝐭𝐞𝐫𝐬 𝐛𝐲 𝐆𝐨𝐝'𝐬 𝐰𝐢𝐥𝐥 𝐜𝐨𝐮𝐥𝐝 𝐛𝐫𝐢𝐧𝐠 𝐚𝐛𝐨𝐮𝐭 𝐡𝐞𝐚𝐥𝐢𝐧𝐠 𝐟𝐫𝐨𝐦 𝐝𝐢𝐬𝐞𝐚𝐬𝐞 𝐚𝐧𝐝 𝐝𝐢𝐬𝐭𝐫𝐞𝐬𝐬. 𝐒𝐥𝐨𝐰𝐥𝐲 𝐨𝐯𝐞𝐫 𝐭𝐡𝐞 𝐲𝐞𝐚𝐫𝐬, 𝐰𝐞 𝐡𝐚𝐯𝐞 𝐛𝐞𝐠𝐮𝐧 𝐭𝐨 𝐫𝐞𝐥𝐲 𝐦𝐨𝐫𝐞 𝐨𝐧 𝐦𝐞𝐝𝐢𝐜𝐢𝐧𝐞𝐬 𝐚𝐧𝐝 𝐩𝐡𝐲𝐬𝐢𝐜𝐚𝐥 𝐫𝐞𝐦𝐞𝐝𝐢𝐞𝐬 𝐫𝐚𝐭𝐡𝐞𝐫 𝐭𝐡𝐞𝐧 𝐭𝐡𝐞 𝐬𝐩𝐢𝐫𝐢𝐭𝐮𝐚𝐥 𝐫𝐞𝐦𝐞𝐝𝐢𝐞𝐬 𝐩𝐫𝐞𝐬𝐜𝐫𝐢𝐛𝐞𝐝 𝐛𝐲 𝐈𝐬𝐥𝐚𝐦. 𝐈𝐟 𝐟𝐚𝐢𝐭𝐡 𝐢𝐬 𝐬𝐭𝐫𝐨𝐧𝐠 𝐚𝐧𝐝 𝐮𝐧𝐰𝐚𝐯𝐞𝐫𝐢𝐧𝐠, 𝐭𝐡𝐞 𝐞𝐟𝐟𝐞𝐜𝐭 𝐨𝐟 𝐬𝐩𝐢𝐫𝐢𝐭𝐮𝐚𝐥 𝐫𝐞𝐦𝐞𝐝𝐢𝐞𝐬 𝐦𝐚𝐲 𝐛𝐞 𝐟𝐚𝐬𝐭 𝐚𝐧𝐝 𝐞𝐟𝐟𝐢𝐜𝐢𝐞𝐧𝐭.
𝐅𝐫𝐨𝐦 𝐭𝐡𝐞 𝐭𝐫𝐚𝐝𝐢𝐭𝐢𝐨𝐧𝐬 𝐨𝐟 𝐏𝐫𝐨𝐩𝐡𝐞𝐭 𝐌𝐮𝐡𝐚𝐦𝐦𝐚𝐝 𝐜𝐨𝐦𝐞𝐬 𝐭𝐡𝐞 𝐬𝐭𝐨𝐫𝐲 𝐨𝐟 𝐭𝐡𝐞 𝐦𝐚𝐧 𝐰𝐡𝐨𝐦 𝐭𝐡𝐞 𝐏𝐫𝐨𝐩𝐡𝐞𝐭 𝐬𝐞𝐧𝐭 𝐨𝐧 𝐚 𝐦𝐢𝐬𝐬𝐢𝐨𝐧. 𝐇𝐞 𝐜𝐚𝐦𝐩𝐞𝐝 𝐜𝐥𝐨𝐬𝐞 𝐛𝐲 𝐭𝐨 𝐬𝐨𝐦𝐞 𝐩𝐞𝐨𝐩𝐥𝐞 𝐰𝐡𝐨 𝐝𝐢𝐝 𝐧𝐨𝐭 𝐬𝐡𝐨𝐰 𝐡𝐢𝐦 𝐚𝐧𝐲 𝐡𝐨𝐬𝐩𝐢𝐭𝐚𝐥𝐢𝐭𝐲. 𝐖𝐡𝐞𝐧 𝐭𝐡𝐞 𝐥𝐞𝐚𝐝𝐞𝐫 𝐨𝐟 𝐭𝐡𝐞 𝐧𝐞𝐚𝐫𝐛𝐲 𝐜𝐚𝐦𝐩 𝐰𝐚𝐬 𝐛𝐢𝐭𝐭𝐞𝐧 𝐛𝐲 𝐚 𝐬𝐧𝐚𝐤𝐞, 𝐭𝐡𝐞𝐲 𝐰𝐞𝐧𝐭 𝐭𝐨 𝐏𝐫𝐨𝐩𝐡𝐞𝐭 𝐌𝐮𝐡𝐚𝐦𝐦𝐚𝐝'𝐬 𝐜𝐨𝐦𝐩𝐚𝐧𝐢𝐨𝐧 𝐟𝐨𝐫 𝐡𝐞𝐥𝐩. 𝐇𝐞 𝐫𝐞𝐜𝐢𝐭𝐞𝐝 𝐭𝐡𝐞 𝐨𝐩𝐞𝐧𝐢𝐧𝐠 𝐜𝐡𝐚𝐩𝐭𝐞𝐫 𝐨𝐟 𝐭𝐡𝐞 𝐐𝐮𝐫𝐚𝐧 𝐨𝐯𝐞𝐫 𝐭𝐡𝐞 𝐚𝐟𝐟𝐥𝐢𝐜𝐭𝐞𝐝 𝐦𝐚𝐧 𝐚𝐧𝐝 𝐡𝐞 𝐚𝐫𝐨𝐬𝐞 "𝐚𝐬 𝐢𝐟 𝐫𝐞𝐥𝐞𝐚𝐬𝐞𝐝 𝐟𝐫𝐨𝐦 𝐚 𝐜𝐡𝐚𝐢𝐧".[𝟑]
𝐈𝐭 𝐢𝐬 𝐢𝐦𝐩𝐨𝐫𝐭𝐚𝐧𝐭 𝐭𝐨 𝐬𝐞𝐞𝐤 𝐚 𝐜𝐮𝐫𝐞 𝐟𝐫𝐨𝐦 𝐭𝐡𝐞 𝐐𝐮𝐫𝐚𝐧, 𝐢𝐧 𝐭𝐡𝐞 𝐦𝐚𝐧𝐧𝐞𝐫 𝐩𝐫𝐞𝐬𝐜𝐫𝐢𝐛𝐞𝐝 𝐛𝐲 𝐭𝐡𝐞 𝐏𝐫𝐨𝐩𝐡𝐞𝐭 𝐌𝐮𝐡𝐚𝐦𝐦𝐚𝐝, 𝐛𝐮𝐭 𝐢𝐭 𝐢𝐬 𝐞𝐪𝐮𝐚𝐥𝐥𝐲 𝐢𝐦𝐩𝐨𝐫𝐭𝐚𝐧𝐭 𝐭𝐨 𝐮𝐧𝐝𝐞𝐫𝐬𝐭𝐚𝐧𝐝 𝐭𝐡𝐚𝐭 𝐢𝐭 𝐢𝐬 𝐩𝐞𝐫𝐦𝐢𝐬𝐬𝐢𝐛𝐥𝐞 𝐚𝐧𝐝 𝐚𝐭 𝐭𝐢𝐦𝐞𝐬 𝐨𝐛𝐥𝐢𝐠𝐚𝐭𝐨𝐫𝐲, 𝐭𝐨 𝐬𝐞𝐞𝐤 𝐡𝐞𝐥𝐩 𝐟𝐫𝐨𝐦 𝐦𝐞𝐝𝐢𝐜𝐚𝐥 𝐩𝐫𝐚𝐜𝐭𝐢𝐭𝐢𝐨𝐧𝐞𝐫𝐬. 𝐎𝐮𝐫 𝐛𝐨𝐝𝐢𝐞𝐬 𝐚𝐫𝐞 𝐨𝐮𝐫𝐬, 𝐨𝐧𝐥𝐲 𝐢𝐧 𝐭𝐫𝐮𝐬𝐭; 𝐰𝐞 𝐚𝐫𝐞 𝐨𝐛𝐥𝐢𝐠𝐚𝐭𝐞𝐝 𝐭𝐨 𝐭𝐫𝐞𝐚𝐭 𝐭𝐡𝐞𝐦 𝐰𝐢𝐭𝐡 𝐫𝐞𝐬𝐩𝐞𝐜𝐭 𝐚𝐧𝐝 𝐭𝐨 𝐦𝐚𝐢𝐧𝐭𝐚𝐢𝐧 𝐭𝐡𝐞𝐦 𝐢𝐧 𝐭𝐡𝐞 𝐛𝐞𝐬𝐭 𝐰𝐚𝐲. 𝐈𝐧 𝐚𝐜𝐜𝐨𝐫𝐝𝐚𝐧𝐜𝐞 𝐰𝐢𝐭𝐡 𝐭𝐡𝐞 𝐡𝐨𝐥𝐢𝐬𝐭𝐢𝐜 𝐚𝐩𝐩𝐫𝐨𝐚𝐜𝐡 𝐈𝐬𝐥𝐚𝐦 𝐭𝐚𝐤𝐞𝐬 𝐭𝐨 𝐡𝐞𝐚𝐥𝐭𝐡, 𝐭𝐡𝐞𝐫𝐞 𝐢𝐬 𝐧𝐨 𝐜𝐨𝐧𝐭𝐫𝐚𝐝𝐢𝐜𝐭𝐢𝐨𝐧 𝐢𝐧 𝐬𝐞𝐞𝐤𝐢𝐧𝐠 𝐚 𝐜𝐮𝐫𝐞 𝐟𝐫𝐨𝐦 𝐛𝐨𝐭𝐡 𝐦𝐞𝐝𝐢𝐜𝐚𝐥 𝐬𝐜𝐢𝐞𝐧𝐜𝐞 𝐚𝐧𝐝 𝐩𝐞𝐫𝐦𝐢𝐬𝐬𝐢𝐛𝐥𝐞 𝐬𝐩𝐢𝐫𝐢𝐭𝐮𝐚𝐥 𝐦𝐞𝐚𝐧𝐬.
𝐓𝐡𝐞 𝐏𝐫𝐨𝐩𝐡𝐞𝐭 𝐬𝐚𝐢𝐝: "𝐓𝐡𝐞𝐫𝐞 𝐢𝐬 𝐧𝐨 𝐝𝐢𝐬𝐞𝐚𝐬𝐞 𝐭𝐡𝐚𝐭 𝐆𝐨𝐝 𝐀𝐥𝐦𝐢𝐠𝐡𝐭𝐲 𝐡𝐚𝐬 𝐜𝐫𝐞𝐚𝐭𝐞𝐝, 𝐞𝐱𝐜𝐞𝐩𝐭 𝐭𝐡𝐚𝐭 𝐇𝐞 𝐚𝐥𝐬𝐨 𝐡𝐚𝐬 𝐜𝐫𝐞𝐚𝐭𝐞𝐝 𝐢𝐭𝐬 𝐭𝐫𝐞𝐚𝐭𝐦𝐞𝐧𝐭."[𝟒]
𝐇𝐞 𝐚𝐥𝐬𝐨 𝐬𝐚𝐢𝐝: "𝐓𝐡𝐞𝐫𝐞 𝐢𝐬 𝐚 𝐫𝐞𝐦𝐞𝐝𝐲 𝐟𝐨𝐫 𝐞𝐯𝐞𝐫𝐲 𝐦𝐚𝐥𝐚𝐝𝐲, 𝐚𝐧𝐝 𝐰𝐡𝐞𝐧 𝐭𝐡𝐞 𝐫𝐞𝐦𝐞𝐝𝐲 𝐢𝐬 𝐚𝐩𝐩𝐥𝐢𝐞𝐝 𝐭𝐨 𝐭𝐡𝐞 𝐝𝐢𝐬𝐞𝐚𝐬𝐞 𝐢𝐭 𝐢𝐬 𝐜𝐮𝐫𝐞𝐝 𝐰𝐢𝐭𝐡 𝐭𝐡𝐞 𝐩𝐞𝐫𝐦𝐢𝐬𝐬𝐢𝐨𝐧 𝐨𝐟 𝐀𝐥𝐦𝐢𝐠𝐡𝐭𝐲 𝐆𝐨𝐝."[𝟓]
𝐐𝐮𝐫𝐚𝐧 𝐢𝐬 𝐚 𝐡𝐞𝐚𝐥𝐢𝐧𝐠 𝐟𝐨𝐫 𝐭𝐡𝐞 𝐛𝐨𝐝𝐲 𝐚𝐧𝐝 𝐭𝐡𝐞 𝐬𝐨𝐮𝐥. 𝐖𝐡𝐞𝐧𝐞𝐯𝐞𝐫 𝐥𝐢𝐟𝐞 𝐛𝐞𝐜𝐨𝐦𝐞𝐬 𝐭𝐨𝐨 𝐝𝐢𝐟𝐟𝐢𝐜𝐮𝐥𝐭 𝐨𝐫 𝐰𝐞 𝐚𝐫𝐞 𝐛𝐞𝐬𝐞𝐭 𝐛𝐲 𝐢𝐧𝐣𝐮𝐫𝐲, 𝐢𝐥𝐥𝐧𝐞𝐬𝐬 𝐨𝐫 𝐮𝐧𝐡𝐚𝐩𝐩𝐢𝐧𝐞𝐬𝐬 𝐐𝐮𝐫𝐚𝐧 𝐰𝐢𝐥𝐥 𝐥𝐢𝐠𝐡𝐭 𝐨𝐮𝐫 𝐰𝐚𝐲 𝐚𝐧𝐝 𝐥𝐢𝐠𝐡𝐭𝐞𝐧 𝐨𝐮𝐫 𝐛𝐮𝐫𝐝𝐞𝐧𝐬. 𝐈𝐭 𝐢𝐬 𝐚 𝐬𝐨𝐮𝐫𝐜𝐞 𝐨𝐟 𝐬𝐨𝐥𝐚𝐜𝐞 𝐚𝐧𝐝 𝐞𝐚𝐬𝐞. 𝐈𝐧 𝐭𝐡𝐞 𝐰𝐨𝐫𝐥𝐝 𝐭𝐨𝐝𝐚𝐲 𝐦𝐚𝐧𝐲 𝐩𝐞𝐨𝐩𝐥𝐞 𝐡𝐚𝐯𝐞 𝐮𝐧𝐭𝐨𝐥𝐝 𝐰𝐞𝐚𝐥𝐭𝐡 𝐚𝐧𝐝 𝐥𝐮𝐱𝐮𝐫𝐲 𝐛𝐮𝐭 𝐥𝐢𝐭𝐭𝐥𝐞 𝐜𝐨𝐧𝐭𝐞𝐧𝐭𝐦𝐞𝐧𝐭.
𝐓𝐡𝐨𝐬𝐞 𝐨𝐟 𝐮𝐬 𝐢𝐧 𝐭𝐡𝐞 𝐖𝐞𝐬𝐭 𝐡𝐚𝐯𝐞 𝐚𝐜𝐜𝐞𝐬𝐬 𝐭𝐨 𝐝𝐨𝐜𝐭𝐨𝐫𝐬 𝐚𝐧𝐝 𝐦𝐞𝐝𝐢𝐜𝐢𝐧𝐞, 𝐭𝐨 𝐭𝐫𝐚𝐝𝐢𝐭𝐢𝐨𝐧𝐚𝐥 𝐡𝐞𝐚𝐥𝐢𝐧𝐠, 𝐦𝐞𝐝𝐢𝐜𝐚𝐥 𝐛𝐫𝐞𝐚𝐤𝐭𝐡𝐫𝐨𝐮𝐠𝐡𝐬 𝐚𝐧𝐝 𝐚𝐥𝐭𝐞𝐫𝐧𝐚𝐭𝐢𝐯𝐞 𝐜𝐮𝐫𝐞𝐬 𝐛𝐮𝐭 𝐦𝐚𝐧𝐲 𝐥𝐢𝐯𝐞𝐬 𝐚𝐫𝐞 𝐟𝐮𝐥𝐥 𝐨𝐟 𝐞𝐦𝐨𝐭𝐢𝐨𝐧𝐚𝐥 𝐩𝐚𝐢𝐧 𝐚𝐧𝐝 𝐥𝐢𝐬𝐭𝐥𝐞𝐬𝐬𝐧𝐞𝐬𝐬. 𝐖𝐡𝐚𝐭 𝐢𝐬 𝐦𝐢𝐬𝐬𝐢𝐧𝐠 𝐢𝐬 𝐛𝐞𝐥𝐢𝐞𝐟, 𝐟𝐚𝐢𝐭𝐡 𝐢𝐧 𝐆𝐨𝐝.
𝐈𝐧 𝐭𝐡𝐞 𝐩𝐚𝐬𝐭 𝐬𝐞𝐯𝐞𝐫𝐚𝐥 𝐝𝐞𝐜𝐚𝐝𝐞𝐬, 𝐢𝐭 𝐡𝐚𝐬 𝐛𝐞𝐜𝐨𝐦𝐞 𝐰𝐢𝐝𝐞𝐥𝐲 𝐚𝐜𝐜𝐞𝐩𝐭𝐞𝐝 𝐭𝐡𝐚𝐭 𝐫𝐞𝐥𝐢𝐠𝐢𝐨𝐮𝐬 𝐛𝐞𝐥𝐢𝐞𝐟 𝐚𝐧𝐝 𝐩𝐫𝐚𝐜𝐭𝐢𝐜𝐞𝐬 𝐡𝐚𝐯𝐞 𝐚 𝐬𝐢𝐠𝐧𝐢𝐟𝐢𝐜𝐚𝐧𝐭 𝐢𝐦𝐩𝐚𝐜𝐭 𝐨𝐧 𝐛𝐨𝐭𝐡 𝐩𝐡𝐲𝐬𝐢𝐜𝐚𝐥 𝐚𝐧𝐝 𝐞𝐦𝐨𝐭𝐢𝐨𝐧𝐚𝐥 𝐡𝐞𝐚𝐥𝐭𝐡. 𝐌𝐞𝐝𝐢𝐜𝐚𝐥 𝐚𝐧𝐝 𝐬𝐜𝐢𝐞𝐧𝐭𝐢𝐟𝐢𝐜 𝐫𝐞𝐬𝐞𝐚𝐫𝐜𝐡 𝐡𝐚𝐬 𝐝𝐞𝐦𝐨𝐧𝐬𝐭𝐫𝐚𝐭𝐞𝐝 𝐭𝐡𝐚𝐭 𝐫𝐞𝐥𝐢𝐠𝐢𝐨𝐮𝐬 𝐜𝐨𝐦𝐦𝐢𝐭𝐦𝐞𝐧𝐭 𝐚𝐢𝐝𝐬 𝐢𝐧 𝐭𝐡𝐞 𝐩𝐫𝐞𝐯𝐞𝐧𝐭𝐢𝐨𝐧 𝐚𝐧𝐝 𝐭𝐫𝐞𝐚𝐭𝐦𝐞𝐧𝐭 𝐨𝐟 𝐞𝐦𝐨𝐭𝐢𝐨𝐧𝐚𝐥 𝐝𝐢𝐬𝐨𝐫𝐝𝐞𝐫𝐬, 𝐝𝐢𝐬𝐞𝐚𝐬𝐞 𝐚𝐧𝐝 𝐢𝐧𝐣𝐮𝐫𝐲 𝐚𝐧𝐝 𝐞𝐧𝐡𝐚𝐧𝐜𝐞𝐬 𝐫𝐞𝐜𝐨𝐯𝐞𝐫𝐲.[𝟔] 𝐁𝐞𝐥𝐢𝐞𝐟 𝐢𝐧 𝐚𝐧𝐝 𝐬𝐮𝐛𝐦𝐢𝐬𝐬𝐢𝐨𝐧 𝐭𝐨 𝐭𝐡𝐞 𝐰𝐢𝐥𝐥 𝐨𝐟 𝐆𝐨𝐝 𝐢𝐬 𝐭𝐡𝐞 𝐦𝐨𝐬𝐭 𝐞𝐬𝐬𝐞𝐧𝐭𝐢𝐚𝐥 𝐩𝐚𝐫𝐭 𝐨𝐟 𝐠𝐨𝐨𝐝 𝐡𝐞𝐚𝐥𝐭𝐡 𝐜𝐚𝐫𝐞.
𝐓𝐡𝐞 𝐰𝐨𝐫𝐝𝐬 𝐚𝐧𝐝 𝐫𝐞𝐜𝐢𝐭𝐚𝐭𝐢𝐨𝐧 𝐨𝐟 𝐐𝐮𝐫𝐚𝐧 𝐜𝐚𝐧 𝐜𝐮𝐫𝐞 𝐡𝐞𝐚𝐫𝐭𝐬 𝐚𝐧𝐝 𝐦𝐢𝐧𝐝𝐬, 𝐚𝐬 𝐰𝐞𝐥𝐥 𝐚𝐬 𝐨𝐯𝐞𝐫𝐜𝐨𝐦𝐞 𝐢𝐥𝐥𝐧𝐞𝐬𝐬 𝐚𝐧𝐝 𝐢𝐧𝐣𝐮𝐫𝐲, 𝐡𝐨𝐰𝐞𝐯𝐞𝐫 𝐜𝐨𝐦𝐩𝐥𝐞𝐭𝐞 𝐭𝐫𝐮𝐬𝐭 𝐢𝐧 𝐆𝐨𝐝 𝐝𝐨𝐞𝐬 𝐧𝐨𝐭 𝐧𝐞𝐠𝐚𝐭𝐞 𝐭𝐡𝐞 𝐡𝐞𝐚𝐥𝐢𝐧𝐠 𝐞𝐟𝐟𝐞𝐜𝐭𝐬 𝐨𝐟 𝐦𝐞𝐝𝐢𝐜𝐚𝐥 𝐬𝐜𝐢𝐞𝐧𝐜𝐞 𝐩𝐫𝐨𝐯𝐢𝐝𝐞𝐝 𝐰𝐞 𝐮𝐬𝐞 𝐭𝐡𝐞𝐦 𝐨𝐧𝐥𝐲 𝐢𝐧 𝐥𝐚𝐰𝐟𝐮𝐥 𝐰𝐚𝐲𝐬.
𝐈𝐧𝐝𝐞𝐞𝐝, 𝐆𝐨𝐝 𝐡𝐚𝐬 𝐩𝐨𝐰𝐞𝐫 𝐨𝐯𝐞𝐫 𝐚𝐥𝐥 𝐭𝐡𝐢𝐧𝐠𝐬, 𝐭𝐡𝐞𝐫𝐞𝐟𝐨𝐫𝐞 𝐰𝐞 𝐧𝐞𝐞𝐝 𝐭𝐨 𝐩𝐮𝐭 𝐨𝐮𝐫 𝐭𝐫𝐮𝐬𝐭 𝐢𝐧 𝐇𝐢𝐦, 𝐝𝐞𝐯𝐞𝐥𝐨𝐩 𝐚 𝐥𝐚𝐬𝐭𝐢𝐧𝐠 𝐫𝐞𝐥𝐚𝐭𝐢𝐨𝐧𝐬𝐡𝐢𝐩 𝐰𝐢𝐭𝐡 𝐇𝐢𝐬 𝐛𝐨𝐨𝐤 𝐨𝐟 𝐠𝐮𝐢𝐝𝐚𝐧𝐜𝐞 – 𝐭𝐡𝐞 𝐐𝐮𝐫𝐚𝐧, 𝐟𝐨𝐥𝐥𝐨𝐰 𝐭𝐡𝐞 𝐚𝐮𝐭𝐡𝐞𝐧𝐭𝐢𝐜 𝐭𝐞𝐚𝐜𝐡𝐢𝐧𝐠𝐬 𝐨𝐟 𝐏𝐫𝐨𝐩𝐡𝐞𝐭 𝐌𝐮𝐡𝐚𝐦𝐦𝐚𝐝 𝐚𝐧𝐝 𝐬𝐞𝐞𝐤 𝐚 𝐜𝐮𝐫𝐞, 𝐰𝐡𝐞𝐫𝐞𝐯𝐞𝐫 𝐢𝐭 𝐦𝐚𝐲 𝐛𝐞.
𝐅𝐨𝐨𝐭𝐧𝐨𝐭𝐞𝐬 𝐨𝐟 𝐏𝐚𝐫𝐭 𝟐:
[1]Saheeh Bukhari.
[2]For Muslims heaven and Paradise are not the same place. Heaven (sa ma, in Arabic) is part of the sky above us that will be destroyed on the Day of Judgement. Paradise (al Jennah in Arabic) is what Muslim's believe is the opposite of Hell; an eternal abode of everlasting peace and contentment. .
[3]Saheeh Al-Bukhari
[4]Saheeh Al-Bukhari
[5]Saheeh Al-Bukhari, Saheeh Muslim
[6]Matthews, D. (2000) Is Religion Good for Your Health in Stannard, R. (Ed) God for the 21st Century Philadelphia: Templeton Foundation Press.
---
𝐇𝐞𝐚𝐥𝐭𝐡 𝐈𝐧 𝐈𝐬𝐥𝐚𝐦 (𝐏𝐚𝐫𝐭 𝟑 𝐎𝐟 𝟒): 𝐃𝐢𝐞𝐭 𝐀𝐧𝐝 𝐍𝐮𝐭𝐫𝐢𝐭𝐢𝐨𝐧
𝐃𝐞𝐬𝐜𝐫𝐢𝐩𝐭𝐢𝐨𝐧: 𝐓𝐡𝐞 𝐢𝐦𝐩𝐨𝐫𝐭𝐚𝐧𝐜𝐞 𝐨𝐟 𝐦𝐚𝐢𝐧𝐭𝐚𝐢𝐧𝐢𝐧𝐠 𝐚 𝐡𝐞𝐚𝐥𝐭𝐡𝐲 𝐝𝐢𝐞𝐭.
𝐈𝐬𝐥𝐚𝐦 𝐢𝐬 𝐚 𝐜𝐨𝐝𝐞 𝐨𝐟 𝐥𝐢𝐟𝐞. 𝐌𝐮𝐬𝐥𝐢𝐦𝐬 𝐝𝐨 𝐧𝐨𝐭 𝐩𝐫𝐚𝐜𝐭𝐢𝐜𝐞 𝐨𝐧𝐥𝐲 𝐝𝐮𝐫𝐢𝐧𝐠 𝐭𝐡𝐞 𝐰𝐞𝐞𝐤𝐞𝐧𝐝𝐬 𝐨𝐫 𝐟𝐞𝐬𝐭𝐢𝐯𝐞 𝐬𝐞𝐚𝐬𝐨𝐧𝐬; 𝐫𝐚𝐭𝐡𝐞𝐫 𝐫𝐞𝐥𝐢𝐠𝐢𝐨𝐧 𝐢𝐬 𝐚𝐧 𝐨𝐧𝐠𝐨𝐢𝐧𝐠 𝐩𝐚𝐫𝐭 𝐨𝐟 𝐝𝐚𝐢𝐥𝐲 𝐥𝐢𝐟𝐞. 𝐈𝐬𝐥𝐚𝐦 𝐢𝐬 𝐨𝐫𝐠𝐚𝐧𝐢𝐬𝐞𝐝 𝐢𝐧 𝐚 𝐬𝐩𝐢𝐫𝐢𝐭𝐮𝐚𝐥 𝐚𝐧𝐝 𝐦𝐨𝐫𝐚𝐥 𝐰𝐚𝐲, 𝐭𝐚𝐤𝐢𝐧𝐠 𝐢𝐧𝐭𝐨 𝐚𝐜𝐜𝐨𝐮𝐧𝐭 𝐡𝐮𝐦𝐚𝐧𝐤𝐢𝐧𝐝'𝐬 𝐢𝐧𝐧𝐚𝐭𝐞 𝐧𝐞𝐞𝐝𝐬 𝐚𝐧𝐝 𝐝𝐞𝐬𝐢𝐫𝐞𝐬. 𝐓𝐡𝐞 𝐭𝐞𝐧𝐞𝐭𝐬 𝐨𝐟 𝐈𝐬𝐥𝐚𝐦 𝐚𝐫𝐞 𝐝𝐞𝐫𝐢𝐯𝐞𝐝 𝐟𝐫𝐨𝐦 𝐭𝐡𝐞 𝐐𝐮𝐫𝐚𝐧 𝐚𝐧𝐝 𝐭𝐡𝐞 𝐚𝐮𝐭𝐡𝐞𝐧𝐭𝐢𝐜 𝐭𝐫𝐚𝐝𝐢𝐭𝐢𝐨𝐧𝐬 𝐨𝐟 𝐏𝐫𝐨𝐩𝐡𝐞𝐭 𝐌𝐮𝐡𝐚𝐦𝐦𝐚𝐝, 𝐤𝐧𝐨𝐰𝐧 𝐚𝐬 𝐭𝐡𝐞 𝐒𝐮𝐧𝐧𝐚𝐡, 𝐓𝐡𝐞𝐬𝐞 𝐭𝐰𝐨 𝐬𝐨𝐮𝐫𝐜𝐞𝐬 𝐨𝐟 𝐫𝐞𝐯𝐞𝐥𝐚𝐭𝐢𝐨𝐧 𝐚𝐫𝐞 𝐚 𝐠𝐮𝐢𝐝𝐞, 𝐨𝐫 𝐚 𝐦𝐚𝐧𝐮𝐚𝐥 𝐟𝐨𝐫 𝐥𝐢𝐟𝐞.
𝐀𝐥𝐭𝐡𝐨𝐮𝐠𝐡, 𝐢𝐭 𝐦𝐚𝐲, 𝐚𝐭 𝐟𝐢𝐫𝐬𝐭, 𝐬𝐞𝐞𝐦 𝐥𝐢𝐤𝐞 𝐚 𝐫𝐚𝐭𝐡𝐞𝐫 𝐬𝐭𝐫𝐚𝐧𝐠𝐞 𝐚𝐧𝐚𝐥𝐨𝐠𝐲; 𝐥𝐞𝐭 𝐮𝐬 𝐜𝐨𝐦𝐩𝐚𝐫𝐞 𝐈𝐬𝐥𝐚𝐦'𝐬 𝐥𝐢𝐟𝐞 𝐢𝐧𝐬𝐭𝐫𝐮𝐜𝐭𝐢𝐨𝐧𝐬 𝐰𝐢𝐭𝐡 𝐭𝐡𝐞 𝐦𝐚𝐧𝐮𝐚𝐥 𝐭𝐡𝐚𝐭 𝐜𝐨𝐦𝐞𝐬 𝐰𝐢𝐭𝐡 𝐚 𝐜𝐨𝐦𝐩𝐮𝐭𝐞𝐫. 𝐈𝐦𝐚𝐠𝐢𝐧𝐞 𝐛𝐮𝐲𝐢𝐧𝐠 𝐚 𝐧𝐞𝐰 𝐥𝐚𝐩𝐭𝐨𝐩 𝐰𝐢𝐭𝐡𝐨𝐮𝐭 𝐞𝐯𝐞𝐫 𝐡𝐚𝐯𝐢𝐧𝐠 𝐬𝐞𝐞𝐧 𝐚𝐧𝐲 𝐨𝐟 𝐭𝐡𝐞 𝐭𝐞𝐜𝐡𝐧𝐨𝐥𝐨𝐠𝐢𝐜𝐚𝐥 𝐚𝐝𝐯𝐚𝐧𝐜𝐞𝐬 𝐨𝐟 𝐭𝐡𝐞 𝐥𝐚𝐬𝐭 𝐬𝐞𝐯𝐞𝐫𝐚𝐥 𝐝𝐞𝐜𝐚𝐝𝐞𝐬. 𝐖𝐨𝐮𝐥𝐝 𝐲𝐨𝐮 𝐤𝐧𝐨𝐰 𝐰𝐡𝐞𝐫𝐞 𝐭𝐡𝐞 𝐨𝐧/𝐨𝐟𝐟 𝐛𝐮𝐭𝐭𝐨𝐧 𝐰𝐚𝐬? 𝐈𝐟 𝐲𝐨𝐮 𝐦𝐚𝐧𝐚𝐠𝐞𝐝 𝐭𝐨 𝐭𝐮𝐫𝐧 𝐭𝐡𝐞 𝐜𝐨𝐦𝐩𝐮𝐭𝐞𝐫 𝐨𝐧 𝐰𝐨𝐮𝐥𝐝 𝐲𝐨𝐮 𝐤𝐧𝐨𝐰 𝐡𝐨𝐰 𝐭𝐨 𝐥𝐨𝐨𝐤 𝐚𝐟𝐭𝐞𝐫 𝐢𝐭, 𝐝𝐨 𝐚 𝐬𝐲𝐬𝐭𝐞𝐦 𝐫𝐞𝐬𝐭𝐨𝐫𝐞, 𝐫𝐮𝐧 𝐚𝐧 𝐚𝐧𝐭𝐢-𝐯𝐢𝐫𝐮𝐬 𝐬𝐜𝐚𝐧, 𝐨𝐫 𝐠𝐞𝐧𝐞𝐫𝐚𝐥𝐥𝐲 𝐦𝐚𝐢𝐧𝐭𝐚𝐢𝐧 𝐢𝐭? 𝐖𝐢𝐭𝐡𝐨𝐮𝐭 𝐚 𝐦𝐚𝐧𝐮𝐚𝐥, 𝐭𝐡𝐞 𝐜𝐨𝐦𝐩𝐮𝐭𝐞𝐫 𝐰𝐨𝐮𝐥𝐝 𝐛𝐞 𝐧𝐨𝐭 𝐦𝐮𝐜𝐡 𝐦𝐨𝐫𝐞 𝐭𝐡𝐚𝐧 𝐚 𝐮𝐬𝐞𝐥𝐞𝐬𝐬 𝐩𝐢𝐞𝐜𝐞 𝐨𝐟 𝐭𝐞𝐜𝐡𝐧𝐨𝐥𝐨𝐠𝐲.
𝐓𝐡𝐞 𝐜𝐨𝐦𝐩𝐮𝐭𝐞𝐫'𝐬 𝐝𝐞𝐬𝐢𝐠𝐧𝐞𝐫𝐬 𝐚𝐥𝐬𝐨 𝐝𝐞𝐬𝐢𝐠𝐧𝐞𝐝 𝐚 𝐦𝐚𝐧𝐮𝐚𝐥 𝐨𝐫 𝐠𝐮𝐢𝐝𝐞, 𝐤𝐧𝐨𝐰𝐢𝐧𝐠 𝐭𝐡𝐚𝐭 𝐰𝐢𝐭𝐡𝐨𝐮𝐭 𝐬𝐩𝐞𝐜𝐢𝐟𝐢𝐜 𝐢𝐧𝐬𝐭𝐫𝐮𝐜𝐭𝐢𝐨𝐧𝐬 𝐭𝐡𝐞 𝐜𝐨𝐦𝐩𝐮𝐭𝐞𝐫 𝐰𝐨𝐮𝐥𝐝 𝐧𝐨𝐭 𝐛𝐞 𝐩𝐮𝐭 𝐭𝐨 𝐭𝐡𝐞 𝐛𝐞𝐬𝐭 𝐩𝐨𝐬𝐬𝐢𝐛𝐥𝐞 𝐮𝐬𝐞 𝐨𝐫 𝐝𝐨 𝐰𝐡𝐚𝐭 𝐢𝐭 𝐰𝐚𝐬 𝐝𝐞𝐬𝐢𝐠𝐧𝐞𝐝 𝐭𝐨 𝐝𝐨. 𝐓𝐞𝐜𝐡𝐧𝐨𝐥𝐨𝐠𝐲 𝐮𝐬𝐮𝐚𝐥𝐥𝐲 𝐜𝐨𝐦𝐞𝐬 𝐰𝐢𝐭𝐡 𝐠𝐮𝐚𝐫𝐚𝐧𝐭𝐞𝐞𝐬 𝐚𝐧𝐝 𝐰𝐚𝐫𝐫𝐚𝐧𝐭𝐢𝐞𝐬 𝐭𝐡𝐚𝐭 𝐛𝐞𝐜𝐨𝐦𝐞 𝐮𝐬𝐞𝐥𝐞𝐬𝐬, 𝐮𝐧𝐥𝐞𝐬𝐬 𝐲𝐨𝐮 𝐟𝐨𝐥𝐥𝐨𝐰 𝐭𝐡𝐞 𝐦𝐚𝐧𝐮𝐟𝐚𝐜𝐭𝐮𝐫𝐞𝐫'𝐬 𝐢𝐧𝐬𝐭𝐫𝐮𝐜𝐭𝐢𝐨𝐧𝐬. 𝐓𝐡𝐞𝐫𝐞𝐟𝐨𝐫𝐞 𝐛𝐞𝐜𝐚𝐮𝐬𝐞 𝐰𝐞 𝐰𝐚𝐧𝐭 𝐭𝐨 𝐠𝐞𝐭 𝐭𝐡𝐞 𝐛𝐞𝐬𝐭 𝐩𝐨𝐬𝐬𝐢𝐛𝐥𝐞 𝐮𝐬𝐞 𝐟𝐫𝐨𝐦 𝐨𝐮𝐫 𝐞𝐱𝐩𝐞𝐧𝐬𝐢𝐯𝐞 𝐭𝐞𝐜𝐡𝐧𝐨𝐥𝐨𝐠𝐲 𝐰𝐞 𝐫𝐞𝐚𝐝 𝐭𝐡𝐞 𝐦𝐚𝐧𝐮𝐚𝐥𝐬 𝐚𝐧𝐝 𝐟𝐨𝐥𝐥𝐨𝐰 𝐭𝐡𝐞 𝐠𝐮𝐢𝐝𝐞𝐥𝐢𝐧𝐞𝐬.
𝐈𝐬𝐥𝐚𝐦 𝐚𝐥𝐬𝐨 𝐨𝐟𝐟𝐞𝐫𝐬 𝐚 𝐬𝐩𝐞𝐜𝐢𝐟𝐢𝐜 𝐬𝐞𝐭 𝐨𝐟 𝐢𝐧𝐬𝐭𝐫𝐮𝐜𝐭𝐢𝐨𝐧𝐬 𝐭𝐡𝐚𝐭 𝐜𝐨𝐦𝐞 𝐰𝐢𝐭𝐡 𝐚 𝐠𝐮𝐚𝐫𝐚𝐧𝐭𝐞𝐞, 𝐚 𝐩𝐫𝐨𝐦𝐢𝐬𝐞 𝐨𝐟 𝐞𝐭𝐞𝐫𝐧𝐚𝐥 𝐏𝐚𝐫𝐚𝐝𝐢𝐬𝐞. 𝐓𝐡𝐞𝐫𝐞 𝐢𝐬 𝐧𝐨 '𝐮𝐬𝐞 𝐛𝐲' 𝐝𝐚𝐭𝐞 𝐨𝐧 𝐭𝐡𝐢𝐬 𝐠𝐮𝐚𝐫𝐚𝐧𝐭𝐞𝐞 𝐚𝐧𝐝 𝐢𝐭 𝐚𝐥𝐥𝐨𝐰𝐬 𝐮𝐧𝐥𝐢𝐦𝐢𝐭𝐞𝐝 𝐞𝐱𝐭𝐞𝐧𝐬𝐢𝐨𝐧𝐬. 𝐈𝐟 𝐲𝐨𝐮 𝐦𝐚𝐤𝐞 𝐚 𝐦𝐢𝐬𝐭𝐚𝐤𝐞 𝐨𝐫 '𝐜𝐥𝐢𝐜𝐤' 𝐭𝐡𝐞 𝐰𝐫𝐨𝐧𝐠 𝐛𝐮𝐭𝐭𝐨𝐧 𝐭𝐡𝐞 𝐢𝐧𝐬𝐭𝐫𝐮𝐜𝐭𝐢𝐨𝐧𝐬 𝐜𝐥𝐞𝐚𝐫𝐥𝐲 𝐚𝐝𝐯𝐢𝐬𝐞 𝐲𝐨𝐮 𝐡𝐨𝐰 𝐭𝐨 𝐦𝐚𝐤𝐞 𝐚𝐦𝐞𝐧𝐝𝐬 𝐚𝐧𝐝 𝐫𝐞𝐬𝐭𝐨𝐫𝐞 𝐧𝐨𝐫𝐦𝐚𝐥𝐢𝐭𝐲. 𝐆𝐨𝐝 𝐝𝐞𝐬𝐢𝐠𝐧𝐞𝐝 𝐚𝐧𝐝 𝐜𝐫𝐞𝐚𝐭𝐞𝐝 𝐡𝐮𝐦𝐚𝐧𝐤𝐢𝐧𝐝 𝐟𝐨𝐫 𝐭𝐡𝐞 𝐬𝐩𝐞𝐜𝐢𝐟𝐢𝐜 𝐩𝐮𝐫𝐩𝐨𝐬𝐞 𝐨𝐟 𝐰𝐨𝐫𝐬𝐡𝐢𝐩𝐩𝐢𝐧𝐠 𝐇𝐢𝐦 𝐚𝐧𝐝 𝐬𝐞𝐧𝐭 𝐏𝐫𝐨𝐩𝐡𝐞𝐭𝐬 𝐚𝐧𝐝 𝐌𝐞𝐬𝐬𝐞𝐧𝐠𝐞𝐫𝐬 𝐰𝐢𝐭𝐡 𝐬𝐩𝐞𝐜𝐢𝐟𝐢𝐜 𝐠𝐮𝐢𝐝𝐚𝐧𝐜𝐞 𝐭𝐨 𝐦𝐚𝐤𝐞 𝐨𝐮𝐫 𝐭𝐚𝐬𝐤 𝐞𝐚𝐬𝐲. 𝐇𝐨𝐰𝐞𝐯𝐞𝐫, 𝐰𝐢𝐭𝐡𝐨𝐮𝐭 𝐆𝐨𝐝'𝐬 𝐠𝐮𝐢𝐝𝐞 𝐭𝐨 𝐥𝐢𝐟𝐞, 𝐡𝐮𝐦𝐚𝐧𝐤𝐢𝐧𝐝 𝐜𝐚𝐧 𝐛𝐞𝐜𝐨𝐦𝐞 𝐥𝐨𝐬𝐭 𝐚𝐧𝐝 𝐚𝐝𝐫𝐢𝐟𝐭 𝐢𝐧 𝐚 𝐰𝐨𝐫𝐥𝐝 𝐭𝐡𝐚𝐭 𝐝𝐨𝐞𝐬 𝐧𝐨𝐭 𝐦𝐚𝐤𝐞 𝐚 𝐥𝐨𝐭 𝐨𝐟 𝐬𝐞𝐧𝐬𝐞 𝐨𝐫 𝐨𝐟𝐟𝐞𝐫 𝐚𝐧𝐲 𝐫𝐞𝐚𝐥 𝐬𝐞𝐜𝐮𝐫𝐢𝐭𝐲 𝐚𝐧𝐝 𝐜𝐨𝐧𝐭𝐞𝐧𝐭𝐦𝐞𝐧𝐭. 𝐋𝐢𝐯𝐞𝐬 𝐚𝐫𝐞 𝐥𝐢𝐯𝐞𝐝 𝐰𝐢𝐭𝐡𝐨𝐮𝐭 𝐩𝐮𝐫𝐩𝐨𝐬𝐞 𝐨𝐫 𝐦𝐞𝐚𝐧𝐢𝐧𝐠 𝐚𝐧𝐝 𝐦𝐚𝐧𝐲 𝐩𝐞𝐨𝐩𝐥𝐞 𝐞𝐞𝐤 𝐨𝐮𝐭 𝐚𝐧 𝐞𝐱𝐢𝐬𝐭𝐞𝐧𝐜𝐞 𝐭𝐡𝐚𝐭 𝐩𝐫𝐨𝐯𝐢𝐝𝐞𝐬 𝐥𝐢𝐭𝐭𝐥𝐞 𝐨𝐫 𝐧𝐨 𝐫𝐞𝐚𝐥 𝐬𝐞𝐧𝐬𝐞 𝐨𝐟 𝐡𝐚𝐯𝐢𝐧𝐠 𝐚 𝐥𝐢𝐟𝐞 𝐰𝐨𝐫𝐭𝐡 𝐥𝐢𝐯𝐢𝐧𝐠.
𝐓𝐡𝐞 𝐭𝐫𝐚𝐝𝐢𝐭𝐢𝐨𝐧𝐬 𝐨𝐟 𝐏𝐫𝐨𝐩𝐡𝐞𝐭 𝐌𝐮𝐡𝐚𝐦𝐦𝐚𝐝 𝐭𝐞𝐚𝐜𝐡 𝐮𝐬 𝐭𝐨 𝐜𝐡𝐞𝐫𝐢𝐬𝐡 𝐠𝐨𝐨𝐝 𝐡𝐞𝐚𝐥𝐭𝐡 𝐚𝐧𝐝 𝐫𝐞𝐚𝐥𝐢𝐬𝐞 𝐢𝐭𝐬 𝐭𝐫𝐮𝐞 𝐯𝐚𝐥𝐮𝐞 𝐚𝐬 𝐨𝐧𝐞 𝐨𝐟 𝐆𝐨𝐝'𝐬 𝐜𝐨𝐮𝐧𝐭𝐥𝐞𝐬𝐬 𝐛𝐨𝐮𝐧𝐭𝐢𝐞𝐬.
"𝐀𝐧𝐝 𝐰𝐡𝐞𝐧 𝐲𝐨𝐮𝐫 𝐋𝐨𝐫𝐝 𝐩𝐫𝐨𝐜𝐥𝐚𝐢𝐦𝐞𝐝, "𝐈𝐟 𝐲𝐨𝐮 𝐠𝐢𝐯𝐞 𝐭𝐡𝐚𝐧𝐤𝐬, 𝐈 𝐰𝐢𝐥𝐥 𝐠𝐢𝐯𝐞 𝐲𝐨𝐮 𝐦𝐨𝐫𝐞; 𝐛𝐮𝐭 𝐢𝐟 𝐲𝐨𝐮 𝐚𝐫𝐞 𝐭𝐡𝐚𝐧𝐤𝐥𝐞𝐬𝐬, 𝐥𝐨! 𝐌𝐲 𝐩𝐮𝐧𝐢𝐬𝐡𝐦𝐞𝐧𝐭 𝐢𝐬 𝐝𝐢𝐫𝐞." (𝐐𝐮𝐫𝐚𝐧 𝟏𝟒:𝟕)
𝐈𝐬𝐥𝐚𝐦'𝐬 𝐡𝐨𝐥𝐢𝐬𝐭𝐢𝐜 𝐚𝐩𝐩𝐫𝐨𝐚𝐜𝐡 𝐭𝐨 𝐡𝐞𝐚𝐥𝐭𝐡 𝐢𝐧𝐜𝐥𝐮𝐝𝐞𝐬 𝐭𝐫𝐞𝐚𝐭𝐢𝐧𝐠 𝐨𝐮𝐫 𝐛𝐨𝐝𝐢𝐞𝐬 𝐰𝐢𝐭𝐡 𝐫𝐞𝐬𝐩𝐞𝐜𝐭 𝐚𝐧𝐝 𝐧𝐨𝐮𝐫𝐢𝐬𝐡𝐢𝐧𝐠 𝐭𝐡𝐞𝐦 𝐰𝐢𝐭𝐡, 𝐧𝐨𝐭 𝐨𝐧𝐥𝐲 𝐟𝐚𝐢𝐭𝐡, 𝐛𝐮𝐭 𝐚𝐥𝐬𝐨 𝐰𝐢𝐭𝐡 𝐥𝐚𝐰𝐟𝐮𝐥, 𝐧𝐮𝐭𝐫𝐢𝐭𝐢𝐨𝐮𝐬 𝐟𝐨𝐨𝐝. 𝐀 𝐦𝐚𝐣𝐨𝐫 𝐩𝐚𝐫𝐭 𝐨𝐟 𝐥𝐢𝐯𝐢𝐧𝐠 𝐥𝐢𝐟𝐞 𝐚𝐜𝐜𝐨𝐫𝐝𝐢𝐧𝐠 𝐭𝐨 𝐭𝐡𝐞 𝐂𝐫𝐞𝐚𝐭𝐨𝐫'𝐬 𝐢𝐧𝐬𝐭𝐫𝐮𝐜𝐭𝐢𝐨𝐧𝐬 𝐢𝐬 𝐢𝐦𝐩𝐥𝐞𝐦𝐞𝐧𝐭𝐢𝐧𝐠 𝐚 𝐬𝐮𝐢𝐭𝐚𝐛𝐥𝐞 𝐝𝐢𝐞𝐭. 𝐂𝐡𝐨𝐨𝐬𝐢𝐧𝐠 𝐰𝐡𝐨𝐥𝐞𝐬𝐨𝐦𝐞 𝐟𝐨𝐨𝐝 𝐚𝐧𝐝 𝐚𝐯𝐨𝐢𝐝𝐢𝐧𝐠 𝐭𝐡𝐞 𝐮𝐧𝐰𝐡𝐨𝐥𝐞𝐬𝐨𝐦𝐞 𝐢𝐬 𝐞𝐬𝐬𝐞𝐧𝐭𝐢𝐚𝐥 𝐭𝐨 𝐠𝐨𝐨𝐝 𝐡𝐞𝐚𝐥𝐭𝐡. 𝐆𝐨𝐝 𝐬𝐚𝐲𝐬 𝐢𝐧 𝐭𝐡𝐞 𝐐𝐮𝐫𝐚𝐧, "𝐄𝐚𝐭 𝐨𝐟 𝐭𝐡𝐞 𝐠𝐨𝐨𝐝 𝐭𝐡𝐢𝐧𝐠𝐬 𝐰𝐡𝐢𝐜𝐡 𝐖𝐞 𝐡𝐚𝐯𝐞 𝐩𝐫𝐨𝐯𝐢𝐝𝐞𝐝 𝐟𝐨𝐫 𝐲𝐨𝐮." (𝐐𝐮𝐫𝐚𝐧 𝟐:𝟏𝟕𝟐) "𝐄𝐚𝐭 𝐨𝐟 𝐰𝐡𝐚𝐭 𝐢𝐬 𝐥𝐚𝐰𝐟𝐮𝐥 𝐚𝐧𝐝 𝐰𝐡𝐨𝐥𝐞𝐬𝐨𝐦𝐞 𝐨𝐧 𝐭𝐡𝐞 𝐞𝐚𝐫𝐭𝐡." (𝐐𝐮𝐫𝐚𝐧 𝟐:𝟏𝟔𝟖)
𝐓𝐡𝐞 𝐐𝐮𝐫𝐚𝐧 𝐜𝐨𝐧𝐭𝐚𝐢𝐧𝐬 𝐦𝐚𝐧𝐲 𝐯𝐞𝐫𝐬𝐞𝐬 𝐨𝐟 𝐚𝐝𝐯𝐢𝐜𝐞 𝐚𝐛𝐨𝐮𝐭 𝐡𝐞𝐚𝐥𝐭𝐡𝐲 𝐞𝐚𝐭𝐢𝐧𝐠 𝐭𝐡𝐚𝐭 𝐫𝐞𝐥𝐚𝐭𝐞 𝐭𝐨 𝐭𝐡𝐞 𝐢𝐧𝐭𝐞𝐫𝐜𝐨𝐧𝐧𝐞𝐜𝐭𝐞𝐝𝐧𝐞𝐬𝐬 𝐨𝐟 𝐩𝐡𝐲𝐬𝐢𝐜𝐚𝐥 𝐚𝐧𝐝 𝐬𝐩𝐢𝐫𝐢𝐭𝐮𝐚𝐥 𝐡𝐞𝐚𝐥𝐭𝐡. 𝐄𝐧𝐜𝐨𝐮𝐫𝐚𝐠𝐞𝐦𝐞𝐧𝐭 𝐭𝐨 𝐞𝐚𝐭 𝐨𝐧𝐥𝐲 𝐠𝐨𝐨𝐝 𝐚𝐧𝐝 𝐩𝐮𝐫𝐞 𝐟𝐨𝐨𝐝 𝐢𝐬 𝐨𝐟𝐭𝐞𝐧 𝐜𝐨𝐦𝐛𝐢𝐧𝐞𝐝 𝐰𝐢𝐭𝐡 𝐰𝐚𝐫𝐧𝐢𝐧𝐠𝐬 𝐭𝐨 𝐫𝐞𝐦𝐞𝐦𝐛𝐞𝐫 𝐆𝐨𝐝 𝐚𝐧𝐝 𝐚𝐯𝐨𝐢𝐝 𝐒𝐚𝐭𝐚𝐧. 𝐇𝐞𝐚𝐥𝐭𝐡𝐲 𝐞𝐚𝐭𝐢𝐧𝐠 𝐧𝐨𝐭 𝐨𝐧𝐥𝐲 𝐬𝐚𝐭𝐢𝐬𝐟𝐢𝐞𝐬 𝐡𝐮𝐧𝐠𝐞𝐫 𝐛𝐮𝐭 𝐚𝐥𝐬𝐨 𝐡𝐚𝐬 𝐚𝐧 𝐞𝐟𝐟𝐞𝐜𝐭 𝐨𝐧 𝐡𝐨𝐰 𝐰𝐞𝐥𝐥 𝐰𝐞 𝐰𝐨𝐫𝐬𝐡𝐢𝐩.
"𝐎 𝐦𝐚𝐧𝐤𝐢𝐧𝐝, 𝐞𝐚𝐭 𝐟𝐫𝐨𝐦 𝐰𝐡𝐚𝐭𝐞𝐯𝐞𝐫 𝐢𝐬 𝐨𝐧 𝐞𝐚𝐫𝐭𝐡 [𝐭𝐡𝐚𝐭 𝐢𝐬] 𝐥𝐚𝐰𝐟𝐮𝐥 𝐚𝐧𝐝 𝐠𝐨𝐨𝐝 𝐚𝐧𝐝 𝐝𝐨 𝐧𝐨𝐭 𝐟𝐨𝐥𝐥𝐨𝐰 𝐭𝐡𝐞 𝐟𝐨𝐨𝐭𝐬𝐭𝐞𝐩𝐬 𝐨𝐟 𝐒𝐚𝐭𝐚𝐧. 𝐈𝐧𝐝𝐞𝐞𝐝, 𝐡𝐞 𝐢𝐬 𝐭𝐨 𝐲𝐨𝐮 𝐚 𝐜𝐥𝐞𝐚𝐫 𝐞𝐧𝐞𝐦𝐲." (𝐐𝐮𝐫𝐚𝐧 𝟐:𝟏𝟔𝟖)
𝐈𝐟 𝐨𝐧𝐞 𝐛𝐞𝐜𝐨𝐦𝐞𝐬 𝐨𝐛𝐬𝐞𝐬𝐬𝐞𝐝 𝐰𝐢𝐭𝐡 𝐟𝐨𝐨𝐝 𝐨𝐫 𝐢𝐧𝐝𝐮𝐥𝐠𝐞𝐬 𝐢𝐧 𝐭𝐨𝐨 𝐦𝐮𝐜𝐡 𝐮𝐧𝐰𝐡𝐨𝐥𝐞𝐬𝐨𝐦𝐞 𝐨𝐫 𝐣𝐮𝐧𝐤 𝐟𝐨𝐨𝐝 𝐡𝐞 𝐨𝐫 𝐬𝐡𝐞 𝐦𝐚𝐲 𝐛𝐞𝐜𝐨𝐦𝐞 𝐩𝐡𝐲𝐬𝐢𝐜𝐚𝐥𝐥𝐲 𝐰𝐞𝐚𝐤 𝐨𝐫 𝐝𝐢𝐬𝐭𝐫𝐚𝐜𝐭𝐞𝐝 𝐟𝐫𝐨𝐦 𝐡𝐢𝐬 𝐩𝐫𝐢𝐦𝐚𝐫𝐲 𝐩𝐮𝐫𝐩𝐨𝐬𝐞 𝐨𝐟 𝐬𝐞𝐫𝐯𝐢𝐧𝐠 𝐆𝐨𝐝. 𝐎𝐧 𝐭𝐡𝐞 𝐨𝐭𝐡𝐞𝐫 𝐡𝐚𝐧𝐝, 𝐢𝐟 𝐨𝐧𝐞 𝐜𝐨𝐧𝐜𝐞𝐧𝐭𝐫𝐚𝐭𝐞𝐝 𝐞𝐱𝐜𝐥𝐮𝐬𝐢𝐯𝐞𝐥𝐲 𝐨𝐧 𝐬𝐩𝐢𝐫𝐢𝐭𝐮𝐚𝐥 𝐞𝐧𝐝𝐞𝐚𝐯𝐨𝐮𝐫𝐬 𝐚𝐧𝐝 𝐧𝐞𝐠𝐥𝐞𝐜𝐭𝐞𝐝 𝐭𝐡𝐞𝐢𝐫 𝐡𝐞𝐚𝐥𝐭𝐡 𝐚𝐧𝐝 𝐧𝐮𝐭𝐫𝐢𝐭𝐢𝐨𝐧, 𝐰𝐞𝐚𝐤𝐧𝐞𝐬𝐬 𝐢𝐧𝐣𝐮𝐫𝐲 𝐨𝐫 𝐢𝐥𝐥𝐧𝐞𝐬𝐬 𝐰𝐨𝐮𝐥𝐝 𝐚𝐥𝐬𝐨 𝐫𝐞𝐬𝐮𝐥𝐭 𝐢𝐧 𝐟𝐚𝐢𝐥𝐮𝐫𝐞 𝐭𝐨 𝐜𝐚𝐫𝐫𝐲 𝐨𝐮𝐭 𝐨𝐛𝐥𝐢𝐠𝐚𝐭𝐨𝐫𝐲 𝐰𝐨𝐫𝐬𝐡𝐢𝐩. 𝐓𝐡𝐞 𝐠𝐮𝐢𝐝𝐚𝐧𝐜𝐞 𝐟𝐨𝐮𝐧𝐝 𝐢𝐧 𝐭𝐡𝐞 𝐐𝐮𝐫𝐚𝐧 𝐚𝐧𝐝 𝐭𝐡𝐞 𝐭𝐫𝐚𝐝𝐢𝐭𝐢𝐨𝐧𝐬 𝐨𝐟 𝐏𝐫𝐨𝐩𝐡𝐞𝐭 𝐌𝐮𝐡𝐚𝐦𝐦𝐚𝐝 𝐚𝐝𝐯𝐢𝐬𝐞 𝐡𝐮𝐦𝐚𝐧𝐤𝐢𝐧𝐝 𝐭𝐨 𝐦𝐚𝐢𝐧𝐭𝐚𝐢𝐧 𝐚 𝐛𝐚𝐥𝐚𝐧𝐜𝐞 𝐛𝐞𝐭𝐰𝐞𝐞𝐧 𝐭𝐡𝐞𝐬𝐞 𝐭𝐰𝐨 𝐞𝐱𝐭𝐫𝐞𝐦𝐞𝐬.
𝐀 𝐡𝐞𝐚𝐥𝐭𝐡𝐲 𝐝𝐢𝐞𝐭 𝐢𝐬 𝐛𝐚𝐥𝐚𝐧𝐜𝐞𝐝 𝐰𝐢𝐭𝐡 𝐚 𝐦𝐢𝐱𝐭𝐮𝐫𝐞 𝐨𝐟 𝐚𝐥𝐥 𝐭𝐡𝐞 𝐟𝐨𝐨𝐝𝐬 𝐆𝐨𝐝 𝐡𝐚𝐬 𝐩𝐫𝐨𝐯𝐢𝐝𝐞𝐝 𝐟𝐨𝐫 𝐇𝐢𝐬 𝐜𝐫𝐞𝐚𝐭𝐢𝐨𝐧. 𝐓𝐡𝐞 𝐯𝐚𝐫𝐢𝐞𝐭𝐲 𝐬𝐚𝐭𝐢𝐬𝐟𝐢𝐞𝐬 𝐚𝐥𝐥 𝐭𝐡𝐞 𝐛𝐨𝐝𝐲'𝐬 𝐧𝐞𝐞𝐝𝐬 𝐟𝐨𝐫 𝐜𝐚𝐫𝐛𝐨𝐡𝐲𝐝𝐫𝐚𝐭𝐞𝐬, 𝐦𝐢𝐧𝐞𝐫𝐚𝐥𝐬, 𝐯𝐢𝐭𝐚𝐦𝐢𝐧𝐬, 𝐩𝐫𝐨𝐭𝐞𝐢𝐧𝐬, 𝐟𝐚𝐭𝐬 𝐚𝐧𝐝 𝐚𝐦𝐢𝐧𝐨 𝐚𝐜𝐢𝐝𝐬. 𝐍𝐮𝐦𝐞𝐫𝐨𝐮𝐬 𝐯𝐞𝐫𝐬𝐞𝐬 𝐨𝐟 𝐐𝐮𝐫𝐚𝐧 𝐦𝐞𝐧𝐭𝐢𝐨𝐧 𝐭𝐡𝐞 𝐟𝐨𝐨𝐝𝐬 𝐆𝐨𝐝 𝐡𝐚𝐬 𝐩𝐫𝐨𝐯𝐢𝐝𝐞𝐝 𝐟𝐨𝐫 𝐮𝐬 𝐭𝐨 𝐧𝐨𝐮𝐫𝐢𝐬𝐡 𝐚𝐧𝐝 𝐦𝐚𝐢𝐧𝐭𝐚𝐢𝐧 𝐨𝐮𝐫 𝐛𝐨𝐝𝐢𝐞𝐬. 𝐈𝐭 𝐢𝐬 𝐧𝐨𝐭 𝐚𝐧 𝐞𝐱𝐡𝐚𝐮𝐬𝐭𝐢𝐯𝐞 𝐥𝐢𝐬𝐭 𝐨𝐟 𝐝𝐢𝐞𝐭𝐚𝐫𝐲 𝐫𝐞𝐪𝐮𝐢𝐫𝐞𝐦𝐞𝐧𝐭𝐬 𝐛𝐮𝐭 𝐫𝐚𝐭𝐡𝐞𝐫 𝐚 𝐠𝐞𝐧𝐞𝐫𝐚𝐥 𝐢𝐝𝐞𝐚 𝐨𝐟 𝐭𝐡𝐞 𝐭𝐲𝐩𝐞𝐬 𝐨𝐟 𝐟𝐨𝐨𝐝 𝐭𝐡𝐚𝐭 𝐦𝐚𝐢𝐧𝐭𝐚𝐢𝐧 𝐚 𝐡𝐞𝐚𝐥𝐭𝐡𝐲 𝐛𝐨𝐝𝐲 𝐚𝐧𝐝 𝐩𝐫𝐞𝐯𝐞𝐧𝐭 𝐢𝐥𝐥𝐧𝐞𝐬𝐬.
"𝐇𝐞 𝐜𝐫𝐞𝐚𝐭𝐞𝐝 𝐜𝐚𝐭𝐭𝐥𝐞 𝐭𝐡𝐚𝐭 𝐠𝐢𝐯𝐞 𝐲𝐨𝐮 𝐰𝐚𝐫𝐦𝐭𝐡, 𝐛𝐞𝐧𝐞𝐟𝐢𝐭𝐬 𝐚𝐧𝐝 𝐟𝐨𝐨𝐝 𝐭𝐨 𝐞𝐚𝐭." (𝐐𝐮𝐫𝐚𝐧 𝐥𝟔:𝟓)
"𝐈𝐭 𝐢𝐬 𝐇𝐞 𝐰𝐡𝐨 𝐬𝐮𝐛𝐝𝐮𝐞𝐝 𝐭𝐡𝐞 𝐬𝐞𝐚𝐬, 𝐟𝐫𝐨𝐦 𝐰𝐡𝐢𝐜𝐡 𝐲𝐨𝐮 𝐞𝐚𝐭 𝐟𝐫𝐞𝐬𝐡 𝐟𝐢𝐬𝐡." (𝐐𝐮𝐫𝐚𝐧 𝟏𝟔:𝐥𝟒)
"𝐈𝐭 𝐢𝐬 𝐇𝐞 𝐰𝐡𝐨 𝐬𝐞𝐧𝐝𝐬 𝐝𝐨𝐰𝐧 𝐰𝐚𝐭𝐞𝐫 𝐟𝐫𝐨𝐦 𝐭𝐡𝐞 𝐬𝐤𝐲 𝐰𝐢𝐭𝐡 𝐰𝐡𝐢𝐜𝐡 𝐇𝐞 𝐛𝐫𝐢𝐧𝐠𝐬 𝐮𝐩 𝐜𝐨𝐫𝐧, 𝐨𝐥𝐢𝐯𝐞𝐬, 𝐝𝐚𝐭𝐞𝐬 𝐚𝐧𝐝 𝐠𝐫𝐚𝐩𝐞𝐬 𝐚𝐧𝐝 𝐨𝐭𝐡𝐞𝐫 𝐟𝐫𝐮𝐢𝐭." (𝐐𝐮𝐫𝐚𝐧 𝟏𝟔:𝟏𝟏)
"𝐈𝐧 𝐜𝐚𝐭𝐭𝐥𝐞 𝐭𝐨𝐨 𝐲𝐨𝐮 𝐡𝐚𝐯𝐞 𝐚 𝐰𝐨𝐫𝐭𝐡𝐲 𝐥𝐞𝐬𝐬𝐨𝐧. 𝐖𝐞 𝐠𝐢𝐯𝐞 𝐲𝐨𝐮 𝐭𝐨 𝐝𝐫𝐢𝐧𝐤 𝐨𝐟 𝐭𝐡𝐚𝐭 𝐰𝐡𝐢𝐜𝐡 𝐢𝐬 𝐢𝐧 𝐭𝐡𝐞𝐢𝐫 𝐛𝐞𝐥𝐥𝐢𝐞𝐬, 𝐛𝐞𝐭𝐰𝐞𝐞𝐧 𝐭𝐡𝐞 𝐮𝐧𝐝𝐢𝐠𝐞𝐬𝐭𝐞𝐝 𝐟𝐨𝐨𝐝 𝐚𝐧𝐝 𝐛𝐥𝐨𝐨𝐝: 𝐩𝐮𝐫𝐞 𝐦𝐢𝐥𝐤, 𝐚 𝐩𝐥𝐞𝐚𝐬𝐚𝐧𝐭 𝐛𝐞𝐯𝐞𝐫𝐚𝐠𝐞 𝐟𝐨𝐫 𝐭𝐡𝐨𝐬𝐞 𝐰𝐡𝐨 𝐝𝐫𝐢𝐧𝐤 𝐢𝐭." (𝐐𝐮𝐫𝐚𝐧 𝐥𝟔:𝟔𝟔)
"𝐓𝐡𝐞𝐫𝐞 𝐞𝐦𝐞𝐫𝐠𝐞𝐬 𝐟𝐫𝐨𝐦 𝐭𝐡𝐞𝐢𝐫 𝐛𝐞𝐥𝐥𝐢𝐞𝐬 𝐚 𝐝𝐫𝐢𝐧𝐤, 𝐯𝐚𝐫𝐲𝐢𝐧𝐠 𝐢𝐧 𝐜𝐨𝐥𝐨𝐫𝐬, 𝐢𝐧 𝐰𝐡𝐢𝐜𝐡 𝐭𝐡𝐞𝐫𝐞 𝐢𝐬 𝐡𝐞𝐚𝐥𝐢𝐧𝐠 𝐟𝐨𝐫 𝐩𝐞𝐨𝐩𝐥𝐞. 𝐈𝐧𝐝𝐞𝐞𝐝 𝐢𝐧 𝐭𝐡𝐚𝐭 𝐢𝐬 𝐚 𝐬𝐢𝐠𝐧 𝐟𝐨𝐫 𝐚 𝐩𝐞𝐨𝐩𝐥𝐞 𝐰𝐡𝐨 𝐠𝐢𝐯𝐞 𝐭𝐡𝐨𝐮𝐠𝐡𝐭. ." (𝐐𝐮𝐫𝐚𝐧 𝟏𝟔:𝟔𝟗)
"𝐀𝐧𝐝 𝐢𝐭 𝐢𝐬 𝐇𝐞 𝐖𝐡𝐨 𝐩𝐫𝐨𝐝𝐮𝐜𝐞𝐬 𝐠𝐚𝐫𝐝𝐞𝐧𝐬 𝐭𝐫𝐞𝐥𝐥𝐢𝐬𝐞𝐝 𝐚𝐧𝐝 𝐮𝐧𝐭𝐫𝐞𝐥𝐥𝐢𝐬𝐞𝐝, 𝐚𝐧𝐝 𝐝𝐚𝐭𝐞 𝐩𝐚𝐥𝐦𝐬, 𝐚𝐧𝐝 𝐜𝐫𝐨𝐩𝐬 𝐨𝐟 𝐝𝐢𝐟𝐟𝐞𝐫𝐞𝐧𝐭 𝐬𝐡𝐚𝐩𝐞 𝐚𝐧𝐝 𝐭𝐚𝐬𝐭𝐞 (𝐢𝐭𝐬 𝐟𝐫𝐮𝐢𝐭𝐬 𝐚𝐧𝐝 𝐢𝐭𝐬 𝐬𝐞𝐞𝐝𝐬) 𝐚𝐧𝐝 𝐨𝐥𝐢𝐯𝐞𝐬, 𝐚𝐧𝐝 𝐩𝐨𝐦𝐞𝐠𝐫𝐚𝐧𝐚𝐭𝐞𝐬, 𝐬𝐢𝐦𝐢𝐥𝐚𝐫 (𝐢𝐧 𝐤𝐢𝐧𝐝) 𝐚𝐧𝐝 𝐝𝐢𝐟𝐟𝐞𝐫𝐞𝐧𝐭 (𝐢𝐧 𝐭𝐚𝐬𝐭𝐞). 𝐄𝐚𝐭 𝐨𝐟 𝐭𝐡𝐞𝐢𝐫 𝐟𝐫𝐮𝐢𝐭 𝐰𝐡𝐞𝐧 𝐭𝐡𝐞𝐲 𝐫𝐢𝐩𝐞𝐧…" (𝐐𝐮𝐫𝐚𝐧 𝟔:𝟏𝟒𝟏)
"…𝐚𝐧𝐝 𝐟𝐫𝐨𝐦 𝐢𝐭 (𝐭𝐡𝐞 𝐞𝐚𝐫𝐭𝐡) 𝐰𝐞 𝐩𝐫𝐨𝐝𝐮𝐜𝐞𝐝 𝐠𝐫𝐚𝐢𝐧 𝐟𝐨𝐫 𝐭𝐡𝐞𝐢𝐫 𝐬𝐮𝐬𝐭𝐞𝐧𝐚𝐧𝐜𝐞." (𝐐𝐮𝐫𝐚𝐧 𝟑𝟔:𝟑𝟑)
𝐆𝐨𝐝 𝐡𝐚𝐬 𝐚𝐥𝐬𝐨 𝐩𝐫𝐨𝐯𝐢𝐝𝐞𝐝 𝐮𝐬 𝐰𝐢𝐭𝐡 𝐚 𝐥𝐢𝐬𝐭 𝐨𝐟 𝐟𝐨𝐨𝐝𝐬 𝐭𝐡𝐚𝐭 𝐚𝐫𝐞 𝐟𝐨𝐫𝐛𝐢𝐝𝐝𝐞𝐧 𝐚𝐧𝐝 𝐚𝐩𝐚𝐫𝐭 𝐟𝐫𝐨𝐦 𝐭𝐡𝐞𝐬𝐞 𝐞𝐯𝐞𝐫𝐲𝐭𝐡𝐢𝐧𝐠 𝐞𝐥𝐬𝐞 𝐢𝐬 𝐜𝐨𝐧𝐬𝐢𝐝𝐞𝐫𝐞𝐝 𝐥𝐚𝐰𝐟𝐮𝐥.
"𝐅𝐨𝐫𝐛𝐢𝐝𝐝𝐞𝐧 𝐭𝐨 𝐲𝐨𝐮 (𝐟𝐨𝐫 𝐟𝐨𝐨𝐝) 𝐚𝐫𝐞: 𝐝𝐞𝐚𝐝 𝐚𝐧𝐢𝐦𝐚𝐥𝐬 – 𝐜𝐚𝐭𝐭𝐥𝐞-𝐛𝐞𝐚𝐬𝐭 𝐧𝐨𝐭 𝐬𝐥𝐚𝐮𝐠𝐡𝐭𝐞𝐫𝐞𝐝, 𝐛𝐥𝐨𝐨𝐝, 𝐭𝐡𝐞 𝐟𝐥𝐞𝐬𝐡 𝐨𝐟 𝐬𝐰𝐢𝐧𝐞, 𝐚𝐧𝐝 𝐭𝐡𝐞 𝐦𝐞𝐚𝐭 𝐨𝐟 𝐭𝐡𝐚𝐭 𝐰𝐡𝐢𝐜𝐡 𝐡𝐚𝐬 𝐛𝐞𝐞𝐧 𝐬𝐥𝐚𝐮𝐠𝐡𝐭𝐞𝐫𝐞𝐝 𝐚𝐬 𝐚 𝐬𝐚𝐜𝐫𝐢𝐟𝐢𝐜𝐞 𝐟𝐨𝐫 𝐨𝐭𝐡𝐞𝐫 𝐭𝐡𝐚𝐧 𝐆𝐨𝐝…" (𝐐𝐮𝐫𝐚𝐧 𝟓:𝟑) "…𝐚𝐧𝐝 𝐢𝐧𝐭𝐨𝐱𝐢𝐜𝐚𝐧𝐭𝐬." (𝐐𝐮𝐫𝐚𝐧 𝟓:𝟗𝟏-𝟗𝟐)
𝐖𝐡𝐢𝐥𝐞 𝐬𝐰𝐞𝐞𝐭𝐬 𝐚𝐧𝐝 𝐣𝐮𝐧𝐤 𝐟𝐨𝐨𝐝 𝐚𝐫𝐞 𝐧𝐨𝐭 𝐟𝐨𝐫𝐛𝐢𝐝𝐝𝐞𝐧 𝐭𝐡𝐞𝐲 𝐦𝐮𝐬𝐭 𝐛𝐞 𝐞𝐚𝐭𝐞𝐧 𝐬𝐩𝐚𝐫𝐢𝐧𝐠𝐥𝐲 𝐚𝐬 𝐩𝐚𝐫𝐭 𝐨𝐟 𝐚 𝐛𝐚𝐥𝐚𝐧𝐜𝐞𝐝 𝐝𝐢𝐞𝐭, 𝐝𝐞𝐬𝐢𝐠𝐧𝐞𝐝 𝐭𝐨 𝐦𝐚𝐢𝐧𝐭𝐚𝐢𝐧 𝐨𝐩𝐭𝐢𝐦𝐮𝐦 𝐡𝐞𝐚𝐥𝐭𝐡. 𝐌𝐚𝐧𝐲 𝐨𝐟 𝐭𝐡𝐞 𝐦𝐨𝐬𝐭 𝐜𝐨𝐦𝐦𝐨𝐧 𝐜𝐡𝐫𝐨𝐧𝐢𝐜 𝐢𝐥𝐥𝐧𝐞𝐬𝐬𝐞𝐬 𝐭𝐨𝐝𝐚𝐲 𝐝𝐞𝐫𝐢𝐯𝐞 𝐟𝐫𝐨𝐦 𝐮𝐧𝐡𝐞𝐚𝐥𝐭𝐡𝐲 𝐞𝐚𝐭𝐢𝐧𝐠 𝐡𝐚𝐛𝐢𝐭𝐬. 𝐂𝐨𝐫𝐨𝐧𝐚𝐫𝐲 𝐡𝐞𝐚𝐫𝐭 𝐝𝐢𝐬𝐞𝐚𝐬𝐞, 𝐡𝐲𝐩𝐞𝐫𝐭𝐞𝐧𝐬𝐢𝐨𝐧, 𝐝𝐢𝐚𝐛𝐞𝐭𝐞𝐬, 𝐨𝐛𝐞𝐬𝐢𝐭𝐲 𝐚𝐧𝐝 𝐝𝐞𝐩𝐫𝐞𝐬𝐬𝐢𝐨𝐧 𝐡𝐚𝐯𝐞 𝐚𝐥𝐥 𝐛𝐞𝐞𝐧 𝐥𝐢𝐧𝐤𝐞𝐝 𝐭𝐨 𝐢𝐧𝐚𝐝𝐞𝐪𝐮𝐚𝐭𝐞 𝐝𝐢𝐞𝐭𝐬. 𝐓𝐡𝐞 𝐭𝐫𝐚𝐝𝐢𝐭𝐢𝐨𝐧𝐬 𝐨𝐟 𝐏𝐫𝐨𝐩𝐡𝐞𝐭 𝐌𝐮𝐡𝐚𝐦𝐦𝐚𝐝 𝐩𝐫𝐚𝐢𝐬𝐞 𝐦𝐨𝐝𝐞𝐫𝐚𝐭𝐢𝐨𝐧 𝐚𝐬 𝐚 𝐰𝐚𝐲 𝐨𝐟 𝐦𝐚𝐢𝐧𝐭𝐚𝐢𝐧𝐢𝐧𝐠 𝐠𝐨𝐨𝐝 𝐡𝐞𝐚𝐥𝐭𝐡 𝐚𝐧𝐝 𝐭𝐡𝐞 𝐐𝐮𝐫𝐚𝐧 𝐬𝐭𝐫𝐞𝐬𝐬𝐞𝐬 𝐭𝐡𝐞 𝐧𝐞𝐞𝐝 𝐭𝐨 𝐬𝐭𝐫𝐢𝐤𝐞 𝐚 𝐛𝐚𝐥𝐚𝐧𝐜𝐞 𝐛𝐞𝐭𝐰𝐞𝐞𝐧 𝐚𝐧𝐲 𝐞𝐱𝐭𝐫𝐞𝐦𝐞𝐬.
𝐓𝐫𝐮𝐞 𝐛𝐞𝐥𝐢𝐞𝐯𝐞𝐫𝐬 𝐧𝐞𝐞𝐝 𝐡𝐞𝐚𝐥𝐭𝐡𝐲 𝐛𝐨𝐝𝐢𝐞𝐬 𝐚𝐧𝐝 𝐦𝐢𝐧𝐝𝐬 𝐢𝐧 𝐨𝐫𝐝𝐞𝐫 𝐭𝐨 𝐰𝐨𝐫𝐬𝐡𝐢𝐩 𝐆𝐨𝐝 𝐢𝐧 𝐭𝐡𝐞 𝐜𝐨𝐫𝐫𝐞𝐜𝐭 𝐰𝐚𝐲. 𝐓𝐨 𝐦𝐚𝐢𝐧𝐭𝐚𝐢𝐧 𝐚 𝐬𝐨𝐮𝐧𝐝 𝐦𝐢𝐧𝐝, 𝐚 𝐩𝐮𝐫𝐞 𝐡𝐞𝐚𝐫𝐭 𝐚𝐧𝐝 𝐚 𝐡𝐞𝐚𝐥𝐭𝐡𝐲 𝐛𝐨𝐝𝐲 𝐬𝐩𝐞𝐜𝐢𝐚𝐥 𝐚𝐭𝐭𝐞𝐧𝐭𝐢𝐨𝐧 𝐦𝐮𝐬𝐭 𝐛𝐞 𝐩𝐚𝐢𝐝 𝐭𝐨 𝐡𝐞𝐚𝐥𝐭𝐡. 𝐓𝐡𝐞 𝐡𝐞𝐚𝐫𝐭 𝐚𝐧𝐝 𝐭𝐡𝐞 𝐦𝐢𝐧𝐝 𝐚𝐫𝐞 𝐧𝐨𝐮𝐫𝐢𝐬𝐡𝐞𝐝 𝐛𝐲 𝐫𝐞𝐦𝐞𝐦𝐛𝐫𝐚𝐧𝐜𝐞 𝐨𝐟 𝐆𝐨𝐝, 𝐚𝐧𝐝 𝐰𝐨𝐫𝐬𝐡𝐢𝐩 𝐩𝐞𝐫𝐟𝐨𝐫𝐦𝐞𝐝 𝐢𝐧 𝐚 𝐥𝐚𝐰𝐟𝐮𝐥 𝐰𝐚𝐲, 𝐚𝐧𝐝 𝐭𝐡𝐞 𝐛𝐨𝐝𝐲 𝐢𝐬 𝐧𝐨𝐮𝐫𝐢𝐬𝐡𝐞𝐝 𝐛𝐲 𝐩𝐚𝐫𝐭𝐚𝐤𝐢𝐧𝐠 𝐨𝐟 𝐭𝐡𝐞 𝐠𝐨𝐨𝐝 𝐚𝐧𝐝 𝐥𝐚𝐰𝐟𝐮𝐥 𝐟𝐨𝐨𝐝 𝐆𝐨𝐝 𝐡𝐚𝐬 𝐩𝐫𝐨𝐯𝐢𝐝𝐞𝐝. 𝐀𝐭𝐭𝐞𝐧𝐭𝐢𝐨𝐧 𝐭𝐨 𝐝𝐢𝐞𝐭 𝐚𝐧𝐝 𝐧𝐮𝐭𝐫𝐢𝐭𝐢𝐨𝐧 𝐢𝐬 𝐚 𝐩𝐚𝐫𝐭 𝐨𝐟 𝐭𝐡𝐞 𝐡𝐨𝐥𝐢𝐬𝐭𝐢𝐜 𝐡𝐞𝐚𝐥𝐭𝐡 𝐬𝐲𝐬𝐭𝐞𝐦 𝐢𝐧𝐡𝐞𝐫𝐞𝐧𝐭 𝐢𝐧 𝐈𝐬𝐥𝐚𝐦.
---
𝐇𝐞𝐚𝐥𝐭𝐡 𝐈𝐧 𝐈𝐬𝐥𝐚𝐦 (𝐏𝐚𝐫𝐭 𝟒 𝐎𝐟 𝟒): 𝐅𝐢𝐭𝐧𝐞𝐬𝐬 𝐀𝐧𝐝 𝐄𝐱𝐞𝐫𝐜𝐢𝐬𝐞
𝐃𝐞𝐬𝐜𝐫𝐢𝐩𝐭𝐢𝐨𝐧: 𝐄𝐱𝐞𝐫𝐜𝐢𝐬𝐞 𝐢𝐬 𝐚𝐧 𝐢𝐧𝐭𝐞𝐠𝐫𝐚𝐥 𝐩𝐚𝐫𝐭 𝐢𝐧 𝐭𝐡𝐞 𝐥𝐢𝐟𝐞 𝐨𝐟 𝐚 𝐌𝐮𝐬𝐥𝐢𝐦.
𝐏𝐫𝐨𝐩𝐡𝐞𝐭 𝐌𝐮𝐡𝐚𝐦𝐦𝐚𝐝, 𝐦𝐚𝐲 𝐭𝐡𝐞 𝐦𝐞𝐫𝐜𝐲 𝐚𝐧𝐝 𝐛𝐥𝐞𝐬𝐬𝐢𝐧𝐠𝐬 𝐨𝐟 𝐆𝐨𝐝 𝐛𝐞 𝐮𝐩𝐨𝐧 𝐡𝐢𝐦, 𝐬𝐚𝐢𝐝 𝐚 𝐬𝐭𝐫𝐨𝐧𝐠 𝐛𝐞𝐥𝐢𝐞𝐯𝐞𝐫 𝐰𝐚𝐬 𝐛𝐞𝐭𝐭𝐞𝐫 𝐭𝐡𝐚𝐧 𝐚 𝐰𝐞𝐚𝐤 𝐛𝐞𝐥𝐢𝐞𝐯𝐞𝐫.[𝟏] 𝐇𝐞 𝐰𝐚𝐬 𝐭𝐚𝐥𝐤𝐢𝐧𝐠 𝐢𝐧 𝐭𝐞𝐫𝐦𝐬 𝐨𝐟 𝐟𝐚𝐢𝐭𝐡 𝐚𝐧𝐝 𝐜𝐡𝐚𝐫𝐚𝐜𝐭𝐞𝐫 𝐛𝐮𝐭 𝐚𝐥𝐬𝐨 𝐢𝐧𝐝𝐢𝐜𝐚𝐭𝐢𝐧𝐠 𝐭𝐡𝐚𝐭 𝐩𝐡𝐲𝐬𝐢𝐜𝐚𝐥 𝐬𝐭𝐫𝐞𝐧𝐠𝐭𝐡 𝐢.𝐞. 𝐨𝐩𝐭𝐢𝐦𝐮𝐦 𝐡𝐞𝐚𝐥𝐭𝐡 𝐚𝐧𝐝 𝐟𝐢𝐭𝐧𝐞𝐬𝐬 𝐰𝐞𝐫𝐞 𝐝𝐞𝐬𝐢𝐫𝐚𝐛𝐥𝐞, 𝐩𝐫𝐨𝐯𝐢𝐝𝐢𝐧𝐠 𝐆𝐨𝐝 𝐠𝐚𝐯𝐞 𝐮𝐬 𝐭𝐡𝐞 𝐰𝐚𝐲𝐬 𝐚𝐧𝐝 𝐦𝐞𝐚𝐧𝐬 𝐨𝐟 𝐚𝐭𝐭𝐚𝐢𝐧𝐢𝐧𝐠 𝐬𝐮𝐜𝐡 𝐬𝐭𝐫𝐞𝐧𝐠𝐭𝐡.
𝐈𝐬𝐥𝐚𝐦'𝐬 𝐡𝐨𝐥𝐢𝐬𝐭𝐢𝐜 𝐚𝐩𝐩𝐫𝐨𝐚𝐜𝐡 𝐭𝐨 𝐥𝐢𝐟𝐞 𝐚𝐧𝐝 𝐭𝐡𝐮𝐬 𝐡𝐞𝐚𝐥𝐭𝐡 𝐨𝐟𝐟𝐞𝐫𝐬 𝐮𝐬 𝐭𝐡𝐞 𝐚𝐛𝐢𝐥𝐢𝐭𝐲 𝐭𝐨 𝐫𝐞𝐦𝐚𝐢𝐧 𝐬𝐭𝐫𝐨𝐧𝐠 𝐚𝐧𝐝 𝐡𝐞𝐚𝐥𝐭𝐡𝐲. 𝐈𝐟 𝐆𝐨𝐝 𝐝𝐞𝐜𝐫𝐞𝐞𝐬 𝐭𝐡𝐚𝐭 𝐢𝐥𝐥𝐧𝐞𝐬𝐬 𝐨𝐫 𝐢𝐧𝐣𝐮𝐫𝐲 𝐚𝐫𝐞 𝐭𝐨 𝐛𝐞 𝐩𝐚𝐫𝐭 𝐨𝐟 𝐨𝐮𝐫 𝐥𝐢𝐯𝐞𝐬 𝐭𝐡𝐞𝐧 𝐈𝐬𝐥𝐚𝐦 𝐩𝐫𝐨𝐯𝐢𝐝𝐞𝐬 𝐮𝐬 𝐰𝐢𝐭𝐡 𝐭𝐡𝐞 𝐰𝐚𝐲𝐬 𝐚𝐧𝐝 𝐦𝐞𝐚𝐧𝐬 𝐨𝐟 𝐚𝐜𝐜𝐞𝐩𝐭𝐢𝐧𝐠 𝐚𝐧𝐝 𝐞𝐯𝐞𝐧 𝐛𝐞𝐢𝐧𝐠 𝐠𝐫𝐚𝐭𝐞𝐟𝐮𝐥 𝐟𝐨𝐫 𝐭𝐡𝐞 𝐭𝐞𝐬𝐭𝐬 𝐚𝐧𝐝 𝐭𝐫𝐢𝐚𝐥𝐬 𝐭𝐡𝐚𝐭 𝐞𝐧𝐯𝐞𝐥𝐨𝐩𝐞 𝐮𝐬.
𝐓𝐡𝐢𝐬 𝐚𝐫𝐭𝐢𝐜𝐥𝐞, 𝐭𝐡𝐞 𝐟𝐢𝐧𝐚𝐥 𝐢𝐧 𝐚 𝐟𝐨𝐮𝐫 𝐩𝐚𝐫𝐭 𝐬𝐞𝐫𝐢𝐞𝐬 𝐨𝐧 𝐈𝐬𝐥𝐚𝐦'𝐬 𝐡𝐨𝐥𝐢𝐬𝐭𝐢𝐜 𝐚𝐩𝐩𝐫𝐨𝐚𝐜𝐡 𝐭𝐨 𝐡𝐞𝐚𝐥𝐭𝐡, 𝐰𝐢𝐥𝐥 𝐞𝐱𝐚𝐦𝐢𝐧𝐞 𝐰𝐡𝐚𝐭 𝐈𝐬𝐥𝐚𝐦, 𝐏𝐫𝐨𝐩𝐡𝐞𝐭 𝐌𝐮𝐡𝐚𝐦𝐦𝐚𝐝, 𝐚𝐧𝐝 𝐭𝐡𝐞 𝐬𝐜𝐡𝐨𝐥𝐚𝐫𝐬 𝐨𝐟 𝐈𝐬𝐥𝐚𝐦 𝐡𝐚𝐯𝐞 𝐦𝐞𝐧𝐭𝐢𝐨𝐧𝐞𝐝 𝐚𝐛𝐨𝐮𝐭 𝐟𝐢𝐭𝐧𝐞𝐬𝐬 𝐚𝐧𝐝 𝐞𝐱𝐞𝐫𝐜𝐢𝐬𝐞. 𝐈𝐧 𝐚 𝐬𝐞𝐩𝐚𝐫𝐚𝐭𝐞 𝐬𝐞𝐫𝐢𝐞𝐬 𝐨𝐟 𝐚𝐫𝐭𝐢𝐜𝐥𝐞𝐬, 𝐰𝐞 𝐰𝐢𝐥𝐥 𝐥𝐨𝐨𝐤 𝐚𝐭 𝐡𝐨𝐰 𝐈𝐬𝐥𝐚𝐦 𝐬𝐮𝐠𝐠𝐞𝐬𝐭𝐬 𝐰𝐞 𝐛𝐞𝐡𝐚𝐯𝐞 𝐰𝐡𝐞𝐧 𝐬𝐭𝐫𝐮𝐜𝐤 𝐛𝐲 𝐢𝐥𝐥𝐧𝐞𝐬𝐬 𝐨𝐫 𝐢𝐧𝐣𝐮𝐫𝐲.
𝐁𝐞𝐥𝐢𝐞𝐯𝐞𝐫𝐬 𝐢𝐧 𝐈𝐬𝐥𝐚𝐦 𝐦𝐮𝐬𝐭 𝐭𝐚𝐤𝐞 𝐜𝐚𝐫𝐞 𝐨𝐟 𝐭𝐡𝐞𝐢𝐫 𝐬𝐩𝐢𝐫𝐢𝐭𝐮𝐚𝐥, 𝐞𝐦𝐨𝐭𝐢𝐨𝐧𝐚𝐥 𝐚𝐧𝐝 𝐩𝐡𝐲𝐬𝐢𝐜𝐚𝐥 𝐡𝐞𝐚𝐥𝐭𝐡. 𝐎𝐮𝐫 𝐛𝐨𝐝𝐢𝐞𝐬, 𝐭𝐡𝐞 𝐦𝐨𝐬𝐭 𝐜𝐨𝐦𝐩𝐥𝐞𝐱 𝐨𝐟 𝐦𝐚𝐜𝐡𝐢𝐧𝐞𝐬, 𝐚𝐫𝐞 𝐠𝐢𝐯𝐞𝐧 𝐭𝐨 𝐮𝐬 𝐛𝐲 𝐆𝐨𝐝 𝐚𝐬 𝐚 𝐭𝐫𝐮𝐬𝐭. 𝐓𝐡𝐞𝐲 𝐬𝐡𝐨𝐮𝐥𝐝 𝐧𝐨𝐭 𝐛𝐞 𝐚𝐛𝐮𝐬𝐞𝐝 𝐨𝐫 𝐧𝐞𝐠𝐥𝐞𝐜𝐭𝐞𝐝 𝐛𝐮𝐭 𝐦𝐚𝐢𝐧𝐭𝐚𝐢𝐧𝐞𝐝 𝐢𝐧 𝐠𝐨𝐨𝐝 𝐨𝐫𝐝𝐞𝐫.
𝐀𝐬 𝐩𝐫𝐞𝐯𝐢𝐨𝐮𝐬𝐥𝐲 𝐝𝐢𝐬𝐜𝐮𝐬𝐬𝐞𝐝, 𝐝𝐢𝐞𝐭 𝐚𝐧𝐝 𝐧𝐮𝐭𝐫𝐢𝐭𝐢𝐨𝐧 𝐩𝐥𝐚𝐲 𝐚 𝐛𝐢𝐠 𝐩𝐚𝐫𝐭 𝐢𝐧 𝐦𝐚𝐢𝐧𝐭𝐚𝐢𝐧𝐢𝐧𝐠 𝐭𝐡𝐞 𝐛𝐞𝐬𝐭 𝐩𝐨𝐬𝐬𝐢𝐛𝐥𝐞 𝐡𝐞𝐚𝐥𝐭𝐡, 𝐬𝐨 𝐝𝐨𝐞𝐬 𝐚 𝐥𝐢𝐟𝐞𝐬𝐭𝐲𝐥𝐞 𝐢𝐧𝐜𝐨𝐫𝐩𝐨𝐫𝐚𝐭𝐢𝐧𝐠 𝐞𝐱𝐞𝐫𝐜𝐢𝐬𝐞. 𝐈𝐬𝐥𝐚𝐦 𝐥𝐚𝐲𝐬 𝐞𝐦𝐩𝐡𝐚𝐬𝐢𝐬 𝐨𝐧 𝐚 𝐬𝐢𝐦𝐩𝐥𝐞 𝐝𝐢𝐞𝐭 𝐜𝐨𝐦𝐛𝐢𝐧𝐞𝐝 𝐰𝐢𝐭𝐡 𝐩𝐡𝐲𝐬𝐢𝐜𝐚𝐥 𝐞𝐱𝐞𝐫𝐜𝐢𝐬𝐞.
𝐅𝐮𝐥𝐟𝐢𝐥𝐥𝐢𝐧𝐠 𝐭𝐡𝐞 𝐨𝐛𝐥𝐢𝐠𝐚𝐭𝐢𝐨𝐧𝐬 𝐨𝐟 𝐭𝐡𝐫𝐞𝐞 𝐨𝐟 𝐭𝐡𝐞 𝐟𝐢𝐯𝐞 𝐩𝐢𝐥𝐥𝐚𝐫𝐬 𝐨𝐟 𝐈𝐬𝐥𝐚𝐦 𝐫𝐞𝐪𝐮𝐢𝐫𝐞𝐬 𝐭𝐡𝐚𝐭 𝐌𝐮𝐬𝐥𝐢𝐦𝐬 𝐛𝐞 𝐨𝐟 𝐬𝐨𝐮𝐧𝐝 𝐡𝐞𝐚𝐥𝐭𝐡 𝐚𝐧𝐝 𝐟𝐢𝐭𝐧𝐞𝐬𝐬. 𝐓𝐡𝐞 𝐝𝐚𝐢𝐥𝐲 𝐩𝐞𝐫𝐟𝐨𝐫𝐦𝐚𝐧𝐜𝐞 𝐨𝐟 𝐟𝐢𝐯𝐞 𝐩𝐫𝐚𝐲𝐞𝐫𝐬 𝐢𝐬 𝐢𝐧 𝐢𝐭𝐬𝐞𝐥𝐟 𝐚 𝐟𝐨𝐫𝐦 𝐨𝐟 𝐞𝐱𝐞𝐫𝐜𝐢𝐬𝐞, 𝐢𝐭𝐬 𝐩𝐫𝐞𝐬𝐜𝐫𝐢𝐛𝐞𝐝 𝐦𝐨𝐯𝐞𝐦𝐞𝐧𝐭𝐬 𝐢𝐧𝐯𝐨𝐥𝐯𝐞 𝐚𝐥𝐥 𝐭𝐡𝐞 𝐦𝐮𝐬𝐜𝐥𝐞𝐬 𝐚𝐧𝐝 𝐣𝐨𝐢𝐧𝐭𝐬 𝐨𝐟 𝐭𝐡𝐞 𝐛𝐨𝐝𝐲, 𝐚𝐧𝐝 𝐜𝐨𝐧𝐜𝐞𝐧𝐭𝐫𝐚𝐭𝐢𝐨𝐧 𝐢𝐧 𝐩𝐫𝐚𝐲𝐞𝐫 𝐫𝐞𝐥𝐢𝐞𝐯𝐞𝐬 𝐦𝐞𝐧𝐭𝐚𝐥 𝐬𝐭𝐫𝐞𝐬𝐬.
𝐆𝐨𝐨𝐝 𝐡𝐞𝐚𝐥𝐭𝐡 𝐢𝐬 𝐧𝐞𝐜𝐞𝐬𝐬𝐚𝐫𝐲 𝐢𝐟 𝐨𝐧𝐞 𝐢𝐧𝐭𝐞𝐧𝐝𝐬 𝐭𝐨 𝐟𝐚𝐬𝐭 𝐭𝐡𝐞 𝐦𝐨𝐧𝐭𝐡 𝐨𝐟 𝐑𝐚𝐦𝐚𝐝𝐚𝐧 𝐚𝐧𝐝 𝐭𝐡𝐞 𝐩𝐞𝐫𝐟𝐨𝐫𝐦𝐚𝐧𝐜𝐞 𝐨𝐟 𝐭𝐡𝐞 𝐇𝐚𝐣𝐣 (𝐨𝐫 𝐩𝐢𝐥𝐠𝐫𝐢𝐦𝐚𝐠𝐞 𝐭𝐨 𝐌𝐞𝐜𝐜𝐚) 𝐢𝐬 𝐚𝐧 𝐚𝐫𝐝𝐮𝐨𝐮𝐬 𝐭𝐚𝐬𝐤 𝐭𝐡𝐚𝐭 𝐫𝐞𝐪𝐮𝐢𝐫𝐞𝐬 𝐦𝐚𝐧𝐲 𝐝𝐚𝐲𝐬 𝐨𝐟 𝐡𝐚𝐫𝐝 𝐩𝐡𝐲𝐬𝐢𝐜𝐚𝐥 𝐞𝐟𝐟𝐨𝐫𝐭.
𝐏𝐫𝐨𝐩𝐡𝐞𝐭 𝐌𝐮𝐡𝐚𝐦𝐦𝐚𝐝 𝐚𝐝𝐯𝐢𝐬𝐞𝐝 𝐡𝐢𝐬 𝐟𝐨𝐥𝐥𝐨𝐰𝐞𝐫𝐬, 𝐭𝐨 𝐰𝐨𝐫𝐤, 𝐭𝐨 𝐛𝐞 𝐞𝐧𝐞𝐫𝐠𝐞𝐭𝐢𝐜, 𝐚𝐧𝐝 𝐭𝐨 𝐬𝐭𝐚𝐫𝐭 𝐭𝐡𝐞𝐢𝐫 𝐝𝐚𝐲 𝐞𝐚𝐫𝐥𝐲, 𝐚𝐥𝐥 𝐨𝐟 𝐰𝐡𝐢𝐜𝐡 𝐚𝐫𝐞 𝐜𝐨𝐧𝐝𝐢𝐭𝐢𝐨𝐧𝐬 𝐟𝐨𝐫 𝐚 𝐡𝐞𝐚𝐥𝐭𝐡𝐲 𝐛𝐨𝐝𝐲. 𝐇𝐞 𝐬𝐚𝐢𝐝 "𝐎 𝐆𝐨𝐝, 𝐦𝐚𝐤𝐞 𝐭𝐡𝐞 𝐞𝐚𝐫𝐥𝐲 𝐦𝐨𝐫𝐧𝐢𝐧𝐠 𝐡𝐨𝐮𝐫𝐬 𝐛𝐥𝐞𝐬𝐬𝐞𝐝 𝐟𝐨𝐫 𝐦𝐲 𝐧𝐚𝐭𝐢𝐨𝐧." [𝟐] 𝐎𝐛𝐞𝐬𝐢𝐭𝐲 𝐨𝐫 𝐚𝐧 𝐢𝐧𝐚𝐝𝐞𝐪𝐮𝐚𝐭𝐞 𝐝𝐢𝐞𝐭, 𝐥𝐚𝐳𝐢𝐧𝐞𝐬𝐬 𝐚𝐧𝐝 𝐰𝐞𝐚𝐤𝐧𝐞𝐬𝐬 𝐚𝐫𝐞 𝐚𝐥𝐥 𝐚𝐟𝐟𝐥𝐢𝐜𝐭𝐢𝐨𝐧𝐬 𝐟𝐨𝐫 𝐰𝐡𝐢𝐜𝐡 𝐰𝐞 𝐰𝐢𝐥𝐥 𝐛𝐞 𝐜𝐚𝐥𝐥𝐞𝐝 𝐭𝐨 𝐚𝐜𝐜𝐨𝐮𝐧𝐭.
𝐄𝐯𝐞𝐧 𝐭𝐡𝐨𝐮𝐠𝐡 𝐩𝐫𝐞𝐯𝐞𝐧𝐭𝐢𝐧𝐠 𝐢𝐥𝐥𝐧𝐞𝐬𝐬 𝐨𝐫 𝐢𝐧𝐣𝐮𝐫𝐲 𝐢𝐬 𝐨𝐟𝐭𝐞𝐧 𝐨𝐮𝐭 𝐨𝐟 𝐨𝐮𝐫 𝐜𝐨𝐧𝐭𝐫𝐨𝐥, 𝐭𝐡𝐞𝐫𝐞 𝐚𝐫𝐞 𝐦𝐚𝐧𝐲 𝐜𝐨𝐧𝐝𝐢𝐭𝐢𝐨𝐧𝐬 𝐛𝐫𝐨𝐮𝐠𝐡𝐭 𝐨𝐧 𝐨𝐫 𝐦𝐚𝐝𝐞 𝐰𝐨𝐫𝐬𝐞 𝐛𝐲 𝐨𝐮𝐫 𝐨𝐰𝐧 𝐥𝐚𝐜𝐤 𝐨𝐟 𝐚𝐭𝐭𝐞𝐧𝐭𝐢𝐨𝐧 𝐭𝐨 𝐝𝐢𝐞𝐭 𝐚𝐧𝐝 𝐟𝐢𝐭𝐧𝐞𝐬𝐬. 𝐏𝐫𝐨𝐩𝐡𝐞𝐭 𝐌𝐮𝐡𝐚𝐦𝐦𝐚𝐝, 𝐦𝐚𝐲 𝐭𝐡𝐞 𝐦𝐞𝐫𝐜𝐲 𝐚𝐧𝐝 𝐛𝐥𝐞𝐬𝐬𝐢𝐧𝐠𝐬 𝐨𝐟 𝐆𝐨𝐝 𝐛𝐞 𝐮𝐩𝐨𝐧 𝐡𝐢𝐦, 𝐬𝐚𝐢𝐝, "𝐀𝐧𝐲 𝐚𝐜𝐭𝐢𝐨𝐧 𝐰𝐢𝐭𝐡𝐨𝐮𝐭 𝐭𝐡𝐞 𝐫𝐞𝐦𝐞𝐦𝐛𝐫𝐚𝐧𝐜𝐞 𝐨𝐟 𝐆𝐨𝐝 𝐢𝐬 𝐞𝐢𝐭𝐡𝐞𝐫 𝐚 𝐝𝐢𝐯𝐞𝐫𝐬𝐢𝐨𝐧 𝐨𝐫 𝐡𝐞𝐞𝐝𝐥𝐞𝐬𝐬𝐧𝐞𝐬𝐬 𝐞𝐱𝐜𝐞𝐩𝐭𝐢𝐧𝐠 𝐟𝐨𝐮𝐫 𝐚𝐜𝐭𝐬: 𝐖𝐚𝐥𝐤𝐢𝐧𝐠 𝐟𝐫𝐨𝐦 𝐭𝐚𝐫𝐠𝐞𝐭 𝐭𝐨 𝐭𝐚𝐫𝐠𝐞𝐭 [𝐝𝐮𝐫𝐢𝐧𝐠 𝐚𝐫𝐜𝐡𝐞𝐫𝐲 𝐩𝐫𝐚𝐜𝐭𝐢𝐜𝐞], 𝐭𝐫𝐚𝐢𝐧𝐢𝐧𝐠 𝐚 𝐡𝐨𝐫𝐬𝐞, 𝐩𝐥𝐚𝐲𝐢𝐧𝐠 𝐰𝐢𝐭𝐡 𝐨𝐧𝐞'𝐬 𝐟𝐚𝐦𝐢𝐥𝐲, 𝐚𝐧𝐝 𝐥𝐞𝐚𝐫𝐧𝐢𝐧𝐠 𝐭𝐨 𝐬𝐰𝐢𝐦."[𝟑]
𝐓𝐡𝐞 𝐏𝐫𝐨𝐩𝐡𝐞𝐭 𝐌𝐮𝐡𝐚𝐦𝐦𝐚𝐝 𝐚𝐧𝐝 𝐡𝐢𝐬 𝐂𝐨𝐦𝐩𝐚𝐧𝐢𝐨𝐧𝐬 𝐰𝐞𝐫𝐞 𝐧𝐚𝐭𝐮𝐫𝐚𝐥𝐥𝐲 𝐩𝐡𝐲𝐬𝐢𝐜𝐚𝐥𝐥𝐲 𝐟𝐢𝐭. 𝐋𝐢𝐟𝐞 𝐰𝐚𝐬 𝐭𝐨𝐮𝐠𝐡𝐞𝐫, 𝐥𝐨𝐧𝐠 𝐝𝐢𝐬𝐭𝐚𝐧𝐜𝐞𝐬 𝐰𝐞𝐫𝐞 𝐜𝐨𝐯𝐞𝐫𝐞𝐝 𝐨𝐧 𝐟𝐨𝐨𝐭, 𝐦𝐞𝐧 𝐡𝐮𝐧𝐭𝐞𝐝 𝐚𝐧𝐝 𝐟𝐚𝐫𝐦𝐞𝐝 𝐭𝐡𝐞𝐢𝐫 𝐟𝐨𝐨𝐝 𝐭𝐨 𝐬𝐮𝐫𝐯𝐢𝐯𝐞, 𝐚𝐧𝐝 𝐭𝐡𝐞𝐫𝐞 𝐰𝐞𝐫𝐞 𝐧𝐨 𝐮𝐬𝐞𝐥𝐞𝐬𝐬 𝐫𝐞𝐜𝐫𝐞𝐚𝐭𝐢𝐨𝐧𝐬 𝐭𝐨 𝐩𝐫𝐨𝐝𝐮𝐜𝐞 𝐥𝐚𝐳𝐢𝐧𝐞𝐬𝐬 𝐚𝐧𝐝 𝐰𝐚𝐬𝐭𝐞 𝐦𝐚𝐧𝐲 𝐡𝐨𝐮𝐫𝐬 𝐨𝐟 𝐨𝐭𝐡𝐞𝐫𝐰𝐢𝐬𝐞 𝐜𝐨𝐧𝐬𝐭𝐫𝐮𝐜𝐭𝐢𝐯𝐞 𝐭𝐢𝐦𝐞. 𝐓𝐡𝐞 𝟐𝟏𝐬𝐭 𝐜𝐞𝐧𝐭𝐮𝐫𝐲 𝐜𝐨𝐧𝐭𝐚𝐢𝐧𝐬 𝐦𝐚𝐧𝐲 𝐝𝐢𝐬𝐭𝐫𝐚𝐜𝐭𝐢𝐨𝐧𝐬 𝐚𝐧𝐝 𝐟𝐨𝐫𝐦𝐬 𝐨𝐟 𝐞𝐧𝐭𝐞𝐫𝐭𝐚𝐢𝐧𝐦𝐞𝐧𝐭 𝐭𝐡𝐚𝐭 𝐞𝐧𝐜𝐨𝐮𝐫𝐚𝐠𝐞 𝐥𝐚𝐳𝐢𝐧𝐞𝐬𝐬 𝐚𝐧𝐝 𝐢𝐧𝐝𝐮𝐜𝐞 𝐢𝐥𝐥 𝐡𝐞𝐚𝐥𝐭𝐡.
𝐀𝐥𝐭𝐡𝐨𝐮𝐠𝐡 𝐚𝐝𝐯𝐚𝐧𝐜𝐞𝐝 𝐭𝐞𝐜𝐡𝐧𝐨𝐥𝐨𝐠𝐲 𝐡𝐚𝐬 𝐦𝐚𝐧𝐲 𝐛𝐞𝐧𝐞𝐟𝐢𝐭𝐬, 𝐢𝐭 𝐢𝐬 𝐢𝐦𝐩𝐨𝐫𝐭𝐚𝐧𝐭 𝐭𝐡𝐚𝐭 𝐭𝐢𝐦𝐞 𝐢𝐬 𝐧𝐨𝐭 𝐰𝐚𝐬𝐭𝐞𝐝 𝐢𝐧 𝐟𝐫𝐨𝐧𝐭 𝐨𝐟 𝐭𝐡𝐞 𝐭𝐞𝐥𝐞𝐯𝐢𝐬𝐢𝐨𝐧 𝐬𝐜𝐫𝐞𝐞𝐧 𝐨𝐫 𝐠𝐚𝐦𝐞 𝐜𝐨𝐧𝐬𝐨𝐥𝐞 𝐭𝐨 𝐭𝐡𝐞 𝐝𝐞𝐭𝐫𝐢𝐦𝐞𝐧𝐭 𝐨𝐟 𝐨𝐮𝐫 𝐡𝐞𝐚𝐥𝐭𝐡. 𝐈𝐭 𝐡𝐚𝐬 𝐛𝐞𝐞𝐧 𝐜𝐨𝐧𝐜𝐥𝐮𝐬𝐢𝐯𝐞𝐥𝐲 𝐩𝐫𝐨𝐯𝐞𝐧 𝐭𝐡𝐚𝐭 𝐨𝐛𝐞𝐬𝐢𝐭𝐲 𝐢𝐧 𝐜𝐡𝐢𝐥𝐝𝐫𝐞𝐧 𝐢𝐧𝐜𝐫𝐞𝐚𝐬𝐞𝐬 𝐭𝐡𝐞 𝐦𝐨𝐫𝐞 𝐡𝐨𝐮𝐫𝐬 𝐭𝐡𝐞𝐲 𝐰𝐚𝐭𝐜𝐡 𝐭𝐞𝐥𝐞𝐯𝐢𝐬𝐢𝐨𝐧.[𝟒] 𝐎𝐭𝐡𝐞𝐫 𝐬𝐭𝐮𝐝𝐢𝐞𝐬 𝐡𝐚𝐯𝐞 𝐢𝐧𝐝𝐢𝐜𝐚𝐭𝐞𝐝 𝐭𝐡𝐚𝐭 𝐭𝐡𝐢𝐬 𝐢𝐬 𝐞𝐪𝐮𝐚𝐥𝐥𝐲 𝐭𝐫𝐮𝐞 𝐟𝐨𝐫 𝐚𝐝𝐮𝐥𝐭𝐬. 𝐄𝐱𝐞𝐫𝐜𝐢𝐬𝐞 𝐨𝐧 𝐭𝐡𝐞 𝐨𝐭𝐡𝐞𝐫 𝐡𝐚𝐧𝐝 𝐡𝐚𝐬 𝐦𝐚𝐧𝐲 𝐛𝐞𝐧𝐞𝐟𝐢𝐭𝐬.
𝐄𝐱𝐞𝐫𝐜𝐢𝐬𝐞 𝐢𝐧𝐜𝐫𝐞𝐚𝐬𝐞𝐬 𝐦𝐮𝐬𝐜𝐥𝐞 𝐭𝐨𝐧𝐞, 𝐢𝐦𝐩𝐫𝐨𝐯𝐞𝐬 𝐟𝐥𝐞𝐱𝐢𝐛𝐢𝐥𝐢𝐭𝐲, 𝐞𝐧𝐡𝐚𝐧𝐜𝐞𝐬 𝐞𝐧𝐝𝐮𝐫𝐚𝐧𝐜𝐞, 𝐬𝐭𝐫𝐞𝐧𝐠𝐭𝐡𝐞𝐧𝐬 𝐭𝐡𝐞 𝐡𝐞𝐚𝐫𝐭 𝐚𝐧𝐝 𝐟𝐢𝐠𝐡𝐭𝐬 𝐝𝐞𝐩𝐫𝐞𝐬𝐬𝐢𝐨𝐧. 𝐄𝐱𝐞𝐫𝐜𝐢𝐬𝐞 𝐚𝐥𝐬𝐨 𝐡𝐞𝐥𝐩𝐬 𝐚𝐜𝐡𝐢𝐞𝐯𝐞 𝐬𝐢𝐠𝐧𝐢𝐟𝐢𝐜𝐚𝐧𝐭 𝐰𝐞𝐢𝐠𝐡𝐭 𝐥𝐨𝐬𝐬. 𝐀𝐞𝐫𝐨𝐛𝐢𝐜 𝐞𝐱𝐞𝐫𝐜𝐢𝐬𝐞 𝐟𝐢𝐠𝐡𝐭𝐬 𝐡𝐞𝐚𝐫𝐭 𝐝𝐢𝐬𝐞𝐚𝐬𝐞 𝐚𝐧𝐝 𝐡𝐢𝐠𝐡 𝐛𝐥𝐨𝐨𝐝 𝐩𝐫𝐞𝐬𝐬𝐮𝐫𝐞, 𝐚𝐧𝐝 𝐫𝐞𝐝𝐮𝐜𝐞𝐬 𝐭𝐡𝐞 𝐫𝐢𝐬𝐤 𝐨𝐟 𝐝𝐢𝐚𝐛𝐞𝐭𝐞𝐬, 𝐰𝐡𝐢𝐥𝐞 𝐰𝐞𝐢𝐠𝐡𝐭 𝐭𝐫𝐚𝐢𝐧𝐢𝐧𝐠 𝐢𝐧𝐜𝐫𝐞𝐚𝐬𝐞𝐬 𝐦𝐮𝐬𝐜𝐥𝐞 𝐬𝐭𝐫𝐞𝐧𝐠𝐭𝐡 𝐚𝐧𝐝 𝐫𝐞𝐝𝐮𝐜𝐞𝐬 𝐟𝐚𝐭, 𝐢𝐧𝐜𝐫𝐞𝐚𝐬𝐞𝐬 𝐛𝐨𝐧𝐞 𝐝𝐞𝐧𝐬𝐢𝐭𝐲, 𝐟𝐢𝐠𝐡𝐭𝐬 𝐛𝐚𝐜𝐤 𝐩𝐚𝐢𝐧 𝐚𝐧𝐝 𝐚𝐫𝐭𝐡𝐫𝐢𝐭𝐢𝐬, 𝐚𝐧𝐝 𝐢𝐦𝐩𝐫𝐨𝐯𝐞𝐬 𝐨𝐯𝐞𝐫𝐚𝐥𝐥 𝐦𝐞𝐧𝐭𝐚𝐥 𝐡𝐞𝐚𝐥𝐭𝐡.
𝐑𝐞𝐬𝐩𝐞𝐜𝐭𝐞𝐝 𝐈𝐬𝐥𝐚𝐦𝐢𝐜 𝐬𝐜𝐡𝐨𝐥𝐚𝐫 𝐈𝐦𝐚𝐦 𝐈𝐛𝐧𝐮𝐥-𝐐𝐚𝐲𝐲𝐞𝐦 𝐬𝐭𝐚𝐭𝐞𝐝 𝐭𝐡𝐚𝐭 𝐦𝐨𝐯𝐞𝐦𝐞𝐧𝐭 𝐡𝐞𝐥𝐩𝐞𝐝 𝐭𝐡𝐞 𝐛𝐨𝐝𝐲 𝐠𝐞𝐭 𝐫𝐢𝐝 𝐨𝐟 𝐰𝐚𝐬𝐭𝐞 𝐟𝐨𝐨𝐝 𝐢𝐧 𝐚 𝐯𝐞𝐫𝐲 𝐧𝐨𝐫𝐦𝐚𝐥 𝐰𝐚𝐲 𝐚𝐧𝐝 𝐬𝐭𝐫𝐞𝐧𝐠𝐭𝐡𝐞𝐧𝐞𝐝 𝐭𝐡𝐞 𝐛𝐨𝐝𝐲'𝐬 𝐢𝐦𝐦𝐮𝐧𝐞 𝐬𝐲𝐬𝐭𝐞𝐦. 𝐇𝐞 𝐚𝐥𝐬𝐨 𝐬𝐭𝐚𝐭𝐞𝐝 𝐭𝐡𝐚𝐭 𝐞𝐚𝐜𝐡 𝐛𝐨𝐝𝐢𝐥𝐲 𝐨𝐫𝐠𝐚𝐧 𝐡𝐚𝐬 𝐢𝐭𝐬 𝐨𝐰𝐧 𝐬𝐩𝐨𝐫𝐭 (𝐨𝐫 𝐦𝐨𝐯𝐞𝐦𝐞𝐧𝐭) 𝐭𝐡𝐚𝐭 𝐬𝐮𝐢𝐭𝐞𝐝 𝐢𝐭 𝐚𝐧𝐝 𝐭𝐡𝐚𝐭 𝐡𝐨𝐫𝐬𝐞 𝐫𝐢𝐝𝐢𝐧𝐠, 𝐚𝐫𝐜𝐡𝐞𝐫𝐲, 𝐰𝐫𝐞𝐬𝐭𝐥𝐢𝐧𝐠 𝐚𝐧𝐝 𝐫𝐚𝐜𝐢𝐧𝐠, 𝐰𝐞𝐫𝐞 𝐬𝐩𝐨𝐫𝐭𝐬 𝐭𝐡𝐚𝐭 𝐛𝐞𝐧𝐞𝐟𝐢𝐭𝐭𝐞𝐝 𝐭𝐡𝐞 𝐰𝐡𝐨𝐥𝐞 𝐛𝐨𝐝𝐲.[𝟓]
𝐄𝐱𝐞𝐫𝐜𝐢𝐬𝐞 𝐚𝐧𝐝 𝐟𝐢𝐭𝐧𝐞𝐬𝐬 𝐩𝐥𝐚𝐲 𝐚𝐧 𝐢𝐧𝐭𝐞𝐠𝐫𝐚𝐥 𝐩𝐚𝐫𝐭 𝐢𝐧 𝐭𝐡𝐞 𝐥𝐢𝐟𝐞 𝐨𝐟 𝐚 𝐌𝐮𝐬𝐥𝐢𝐦, 𝐡𝐨𝐰𝐞𝐯𝐞𝐫 𝐢𝐭 𝐬𝐡𝐨𝐮𝐥𝐝 𝐧𝐨𝐭 𝐜𝐨𝐦𝐞 𝐚𝐭 𝐭𝐡𝐞 𝐞𝐱𝐩𝐞𝐧𝐬𝐞 𝐨𝐟 𝐫𝐞𝐥𝐢𝐠𝐢𝐨𝐮𝐬 𝐨𝐛𝐥𝐢𝐠𝐚𝐭𝐢𝐨𝐧𝐬, 𝐧𝐨𝐫 𝐬𝐡𝐨𝐮𝐥𝐝 𝐢𝐭 𝐢𝐧𝐟𝐫𝐢𝐧𝐠𝐞 𝐮𝐩𝐨𝐧 𝐭𝐡𝐞 𝐭𝐢𝐦𝐞 𝐬𝐩𝐞𝐧𝐭 𝐰𝐢𝐭𝐡 𝐟𝐚𝐦𝐢𝐥𝐲 𝐦𝐞𝐦𝐛𝐞𝐫𝐬. 𝐈𝐧 𝐚𝐜𝐜𝐨𝐫𝐝𝐚𝐧𝐜𝐞 𝐰𝐢𝐭𝐡 𝐭𝐡𝐞 𝐡𝐨𝐥𝐢𝐬𝐭𝐢𝐜 𝐚𝐩𝐩𝐫𝐨𝐚𝐜𝐡 𝐭𝐨 𝐥𝐢𝐟𝐞, 𝐰𝐡𝐢𝐜𝐡 𝐢𝐬 𝐈𝐬𝐥𝐚𝐦, 𝐞𝐯𝐞𝐫𝐲 𝐭𝐡𝐢𝐧𝐠 𝐦𝐮𝐬𝐭 𝐛𝐞 𝐝𝐨𝐧𝐞 𝐢𝐧 𝐦𝐨𝐝𝐞𝐫𝐚𝐭𝐢𝐨𝐧.
𝐓𝐡𝐞𝐫𝐞 𝐢𝐬 𝐧𝐨 𝐚𝐥𝐥𝐨𝐰𝐚𝐧𝐜𝐞 𝐟𝐨𝐫 𝐞𝐱𝐭𝐫𝐞𝐦𝐞 𝐨𝐫 𝐟𝐚𝐧𝐚𝐭𝐢𝐜𝐚𝐥 𝐛𝐞𝐡𝐚𝐯𝐢𝐨𝐮𝐫. 𝐋𝐞𝐭𝐭𝐢𝐧𝐠 𝐚𝐧 𝐞𝐱𝐞𝐫𝐜𝐢𝐬𝐞 𝐫𝐞𝐠𝐢𝐦𝐞 𝐨𝐫 𝐚 𝐬𝐩𝐨𝐫𝐭 𝐭𝐚𝐤𝐞 𝐨𝐯𝐞𝐫 𝐲𝐨𝐮𝐫 𝐥𝐢𝐟𝐞 𝐢𝐬 𝐚𝐠𝐚𝐢𝐧𝐬𝐭 𝐭𝐡𝐞 𝐭𝐞𝐚𝐜𝐡𝐢𝐧𝐠𝐬 𝐨𝐟 𝐈𝐬𝐥𝐚𝐦 𝐭𝐡𝐚𝐭 𝐜𝐚𝐥𝐥 𝐟𝐨𝐫 𝐚 𝐦𝐢𝐝𝐝𝐥𝐞 𝐩𝐚𝐭𝐡 𝐚𝐧𝐝 𝐚 𝐛𝐚𝐥𝐚𝐧𝐜𝐞𝐝 𝐚𝐩𝐩𝐫𝐨𝐚𝐜𝐡. 𝐄𝐱𝐞𝐫𝐜𝐢𝐬𝐞 𝐚𝐧𝐝 𝐟𝐢𝐭𝐧𝐞𝐬𝐬 𝐬𝐡𝐨𝐮𝐥𝐝 𝐚𝐥𝐬𝐨 𝐧𝐨𝐭 𝐢𝐧𝐯𝐨𝐥𝐯𝐞 𝐮𝐧𝐧𝐞𝐜𝐞𝐬𝐬𝐚𝐫𝐲 𝐦𝐢𝐱𝐢𝐧𝐠 𝐨𝐟 𝐭𝐡𝐞 𝐬𝐞𝐱𝐞𝐬 𝐨𝐫 𝐰𝐞𝐚𝐫𝐢𝐧𝐠 𝐜𝐥𝐨𝐭𝐡𝐢𝐧𝐠 𝐭𝐡𝐚𝐭 𝐞𝐱𝐩𝐨𝐬𝐞𝐬 𝐭𝐡𝐞 𝐩𝐚𝐫𝐭𝐬 𝐨𝐟 𝐭𝐡𝐞 𝐛𝐨𝐝𝐲 𝐭𝐡𝐚𝐭 𝐬𝐡𝐨𝐮𝐥𝐝 𝐛𝐞 𝐤𝐞𝐩𝐭 𝐡𝐢𝐝𝐝𝐞𝐧.
𝐈𝐬𝐥𝐚𝐦 𝐞𝐧𝐜𝐨𝐮𝐫𝐚𝐠𝐞𝐬 𝐚𝐧𝐲𝐭𝐡𝐢𝐧𝐠 𝐭𝐡𝐚𝐭 𝐩𝐫𝐨𝐦𝐨𝐭𝐞𝐬 𝐫𝐞𝐟𝐫𝐞𝐬𝐡𝐢𝐧𝐠 𝐭𝐡𝐞 𝐦𝐢𝐧𝐝 𝐨𝐫 𝐫𝐞𝐯𝐢𝐭𝐚𝐥𝐢𝐬𝐢𝐧𝐠 𝐭𝐡𝐞 𝐛𝐨𝐝𝐲 𝐩𝐫𝐨𝐯𝐢𝐝𝐞𝐝 𝐢𝐭 𝐝𝐨𝐞𝐬 𝐧𝐨𝐭 𝐥𝐞𝐚𝐝 𝐭𝐨 𝐨𝐫 𝐢𝐧𝐯𝐨𝐥𝐯𝐞 𝐬𝐢𝐧, 𝐜𝐚𝐮𝐬𝐞 𝐡𝐚𝐫𝐦, 𝐨𝐫 𝐡𝐚𝐦𝐩𝐞𝐫 𝐨𝐫 𝐝𝐞𝐥𝐚𝐲 𝐫𝐞𝐥𝐢𝐠𝐢𝐨𝐮𝐬 𝐨𝐛𝐥𝐢𝐠𝐚𝐭𝐢𝐨𝐧𝐬. 𝐓𝐡𝐞 𝐭𝐫𝐚𝐝𝐢𝐭𝐢𝐨𝐧𝐬 𝐨𝐟 𝐏𝐫𝐨𝐩𝐡𝐞𝐭 𝐌𝐮𝐡𝐚𝐦𝐦𝐚𝐝 𝐮𝐧𝐝𝐨𝐮𝐛𝐭𝐞𝐝𝐥𝐲 𝐞𝐧𝐜𝐨𝐮𝐫𝐚𝐠𝐞 𝐢𝐧𝐯𝐨𝐥𝐯𝐞𝐦𝐞𝐧𝐭 𝐢𝐧 𝐬𝐩𝐨𝐫𝐭𝐢𝐧𝐠 𝐚𝐜𝐭𝐢𝐯𝐢𝐭𝐢𝐞𝐬 𝐚𝐬 𝐚 𝐰𝐚𝐲 𝐭𝐨 𝐩𝐫𝐨𝐦𝐨𝐭𝐞 𝐚 𝐡𝐞𝐚𝐥𝐭𝐡𝐲 𝐥𝐢𝐟𝐞𝐬𝐭𝐲𝐥𝐞 𝐚𝐧𝐝 𝐞𝐧𝐜𝐨𝐮𝐫𝐚𝐠𝐞 𝐛𝐫𝐨𝐭𝐡𝐞𝐫𝐥𝐲 𝐥𝐨𝐯𝐞 𝐚𝐧𝐝 𝐟𝐚𝐦𝐢𝐥𝐲 𝐭𝐨𝐠𝐞𝐭𝐡𝐞𝐫𝐧𝐞𝐬𝐬.
𝐈𝐧 𝐚 𝐧𝐚𝐫𝐫𝐚𝐭𝐢𝐨𝐧 𝐫𝐞𝐜𝐨𝐫𝐝𝐞𝐝 𝐛𝐲 𝐈𝐦𝐚𝐦 𝐁𝐮𝐤𝐡𝐚𝐫𝐢 (𝐚 𝐬𝐜𝐡𝐨𝐥𝐚𝐫 𝐰𝐡𝐨 𝐜𝐨𝐦𝐩𝐢𝐥𝐞𝐝 𝐏𝐫𝐨𝐩𝐡𝐞𝐭𝐢𝐜 𝐓𝐫𝐚𝐝𝐢𝐭𝐢𝐨𝐧𝐬) 𝐢𝐭 𝐬𝐭𝐚𝐭𝐞𝐬 𝐭𝐡𝐚𝐭 "𝐓𝐡𝐞 𝐏𝐫𝐨𝐩𝐡𝐞𝐭 𝐩𝐚𝐬𝐬𝐞𝐝 𝐛𝐲 𝐬𝐨𝐦𝐞 𝐩𝐞𝐨𝐩𝐥𝐞 𝐟𝐫𝐨𝐦 𝐭𝐡𝐞 𝐭𝐫𝐢𝐛𝐞 𝐨𝐟 𝐀𝐬𝐥𝐚𝐦 𝐰𝐡𝐢𝐥𝐞 𝐭𝐡𝐞𝐲 𝐰𝐞𝐫𝐞 𝐜𝐨𝐦𝐩𝐞𝐭𝐢𝐧𝐠 𝐢𝐧 𝐚𝐫𝐜𝐡𝐞𝐫𝐲 (𝐢𝐧 𝐭𝐡𝐞 𝐦𝐚𝐫𝐤𝐞𝐭). 𝐇𝐞 𝐬𝐚𝐢𝐝 𝐭𝐨 𝐭𝐡𝐞𝐦, '𝐒𝐡𝐨𝐨𝐭 𝐜𝐡𝐢𝐥𝐝𝐫𝐞𝐧 𝐨𝐟 𝐈𝐬𝐡𝐦𝐚𝐞𝐥 (𝐏𝐫𝐨𝐩𝐡𝐞𝐭) 𝐲𝐨𝐮𝐫 𝐟𝐚𝐭𝐡𝐞𝐫 𝐰𝐚𝐬 𝐚 𝐬𝐤𝐢𝐥𝐥𝐞𝐝 𝐦𝐚𝐫𝐤𝐬𝐦𝐚𝐧. 𝐒𝐡𝐨𝐨𝐭 𝐚𝐧𝐝 𝐈 𝐚𝐦 𝐰𝐢𝐭𝐡 𝐬𝐨 𝐚𝐧𝐝 𝐬𝐨.' 𝐎𝐧𝐞 𝐨𝐟 𝐭𝐡𝐞 𝐭𝐰𝐨 𝐭𝐞𝐚𝐦𝐬 𝐭𝐡𝐞𝐫𝐞𝐢𝐧 𝐬𝐭𝐨𝐩𝐩𝐞𝐝 𝐬𝐡𝐨𝐨𝐭𝐢𝐧𝐠. 𝐓𝐡𝐞 𝐏𝐫𝐨𝐩𝐡𝐞𝐭 𝐚𝐬𝐤𝐞𝐝, '𝐰𝐡𝐲 𝐝𝐨 𝐧𝐨𝐭 𝐲𝐨𝐮 𝐬𝐡𝐨𝐨𝐭?' 𝐓𝐡𝐞𝐲 𝐚𝐧𝐬𝐰𝐞𝐫𝐞𝐝, '𝐇𝐨𝐰 𝐜𝐨𝐮𝐥𝐝 𝐰𝐞 𝐬𝐡𝐨𝐨𝐭 𝐰𝐡𝐢𝐥𝐞 𝐲𝐨𝐮 𝐚𝐫𝐞 𝐰𝐢𝐭𝐡 𝐭𝐡𝐞𝐦 (𝐭𝐡𝐞 𝐨𝐭𝐡𝐞𝐫 𝐭𝐞𝐚𝐦).
𝐇𝐞 𝐭𝐡𝐞𝐧 𝐬𝐚𝐢𝐝, '𝐒𝐡𝐨𝐨𝐭 𝐚𝐧𝐝 𝐈 𝐚𝐦 𝐰𝐢𝐭𝐡 𝐲𝐨𝐮 𝐚𝐥𝐥." 𝐈𝐧 𝐚𝐧𝐨𝐭𝐡𝐞𝐫 𝐭𝐫𝐚𝐝𝐢𝐭𝐢𝐨𝐧 𝐏𝐫𝐨𝐩𝐡𝐞𝐭 𝐌𝐮𝐡𝐚𝐦𝐦𝐚𝐝'𝐬 𝐛𝐞𝐥𝐨𝐯𝐞𝐝 𝐰𝐢𝐟𝐞 𝐀𝐢𝐬𝐡𝐚 𝐦𝐞𝐧𝐭𝐢𝐨𝐧𝐬 𝐭𝐡𝐞𝐢𝐫 𝐥𝐨𝐯𝐞 𝐨𝐟 𝐠𝐚𝐦𝐞𝐬 𝐚𝐧𝐝 𝐬𝐩𝐨𝐫𝐭𝐬. 𝐒𝐡𝐞 𝐬𝐚𝐢𝐝, "𝐈 𝐫𝐚𝐜𝐞𝐝 𝐰𝐢𝐭𝐡 𝐭𝐡𝐞 𝐏𝐫𝐨𝐩𝐡𝐞𝐭 𝐚𝐧𝐝 𝐈 𝐛𝐞𝐚𝐭 𝐡𝐢𝐦. 𝐋𝐚𝐭𝐞𝐫 𝐰𝐡𝐞𝐧 𝐈 𝐡𝐚𝐝 𝐩𝐮𝐭 𝐨𝐧 𝐬𝐨𝐦𝐞 𝐰𝐞𝐢𝐠𝐡𝐭, 𝐰𝐞 𝐫𝐚𝐜𝐞𝐝 𝐚𝐠𝐚𝐢𝐧 𝐚𝐧𝐝 𝐡𝐞 𝐰𝐨𝐧. 𝐓𝐡𝐞𝐧 𝐡𝐞 𝐬𝐚𝐢𝐝, '𝐭𝐡𝐢𝐬 𝐜𝐚𝐧𝐜𝐞𝐥𝐬 𝐭𝐡𝐚𝐭 (𝐫𝐞𝐟𝐞𝐫𝐫𝐢𝐧𝐠 𝐭𝐨 𝐭𝐡𝐞 𝐩𝐫𝐞𝐯𝐢𝐨𝐮𝐬 𝐫𝐚𝐜𝐞).'"[𝟔]
𝐀 𝐭𝐫𝐮𝐞 𝐛𝐞𝐥𝐢𝐞𝐯𝐞𝐫 𝐫𝐞𝐜𝐨𝐠𝐧𝐢𝐬𝐞𝐬 𝐭𝐡𝐞 𝐰𝐨𝐧𝐝𝐞𝐫 𝐨𝐟 𝐭𝐡𝐞 𝐡𝐮𝐦𝐚𝐧 𝐛𝐨𝐝𝐲 𝐚𝐧𝐝 𝐢𝐬 𝐠𝐫𝐚𝐭𝐞𝐟𝐮𝐥 𝐭𝐨 𝐭𝐡𝐞 𝐂𝐫𝐞𝐚𝐭𝐨𝐫. 𝐓𝐡𝐢𝐬 𝐠𝐫𝐚𝐭𝐢𝐭𝐮𝐝𝐞 𝐢𝐬 𝐬𝐡𝐨𝐰𝐧 𝐢𝐧 𝐭𝐡𝐞 𝐜𝐚𝐫𝐞 𝐚𝐧𝐝 𝐚𝐭𝐭𝐞𝐧𝐭𝐢𝐨𝐧 𝐠𝐢𝐯𝐞𝐧 𝐭𝐨 𝐦𝐚𝐢𝐧𝐭𝐚𝐢𝐧𝐢𝐧𝐠 𝐨𝐩𝐭𝐢𝐦𝐮𝐦 𝐡𝐞𝐚𝐥𝐭𝐡. 𝐈𝐬𝐥𝐚𝐦'𝐬 𝐡𝐨𝐥𝐢𝐬𝐭𝐢𝐜 𝐚𝐩𝐩𝐫𝐨𝐚𝐜𝐡 𝐭𝐨 𝐡𝐞𝐚𝐥𝐭𝐡 𝐜𝐨𝐯𝐞𝐫𝐬 𝐚𝐥𝐥 𝐚𝐬𝐩𝐞𝐜𝐭𝐬 𝐨𝐟 𝐭𝐡𝐞 𝐦𝐢𝐧𝐝, 𝐛𝐨𝐝𝐲 𝐚𝐧𝐝 𝐬𝐨𝐮𝐥. 𝐀 𝐭𝐫𝐮𝐥𝐲 𝐡𝐞𝐚𝐥𝐭𝐡 𝐜𝐨𝐧𝐬𝐜𝐢𝐨𝐮𝐬 𝐩𝐞𝐫𝐬𝐨𝐧 𝐛𝐥𝐞𝐧𝐝𝐬 𝐝𝐢𝐞𝐭, 𝐧𝐮𝐭𝐫𝐢𝐭𝐢𝐨𝐧 𝐚𝐧𝐝 𝐞𝐱𝐞𝐫𝐜𝐢𝐬𝐞 𝐰𝐢𝐭𝐡 𝐭𝐡𝐞 𝐫𝐞𝐦𝐞𝐦𝐛𝐫𝐚𝐧𝐜𝐞 𝐨𝐟 𝐆𝐨𝐝 𝐚𝐧𝐝 𝐚𝐧 𝐢𝐧𝐭𝐞𝐧𝐭𝐢𝐨𝐧 𝐭𝐨 𝐟𝐮𝐥𝐟𝐢𝐥 𝐚𝐥𝐥 𝐭𝐡𝐞𝐢𝐫 𝐫𝐞𝐥𝐢𝐠𝐢𝐨𝐮𝐬 𝐨𝐛𝐥𝐢𝐠𝐚𝐭𝐢𝐨𝐧𝐬.
𝐅𝐨𝐨𝐭𝐧𝐨𝐭𝐞𝐬 𝐨𝐟 𝐏𝐚𝐫𝐭 𝟒:
[1]Saheeh Muslim
[2]Imam Ahmad
[3]At Tabarani
[4]These results were reported in a study by researchers from the University at Buffalo, Johns Hopkins University, The National Cancer Institute, and the Centers for Disease Control and reported in Crespo, Carlos J. DrPH, MS; Smit, Ellen, PhD; Troiano, Richard P., PhD, RD; Bartlett, Susan J., PhD; Macera, Caroline A., PhD; Andersen, Ross E., PhD (2001, March 15). Television watching, energy intake and obesity in US children. Archives of Paediatric and Adolescent Medicine, 155, 360-365.
[5]Zad-Al-Ma`aad
[6]Saheeh Al-Bukhari
𝐀𝐥𝐥𝐚𝐡 𝐤𝐧𝐨𝐰𝐬 𝐁𝐞𝐬𝐭
𝐒𝐨𝐮𝐫𝐜𝐞: 𝐈𝐬𝐥𝐚𝐦 𝐑𝐞𝐥𝐢𝐠𝐢𝐨𝐧 𝐰𝐞𝐛𝐬𝐢𝐭𝐞