𝐓𝐡𝐞 𝐁𝐢𝐛𝐥𝐞 𝐀𝐧𝐝 𝐓𝐚𝐪𝐢𝐲𝐲𝐚 [𝐏𝐚𝐫𝐭 𝟐]=𝐃𝐞𝐜𝐞𝐩𝐭𝐢𝐨𝐧


Mohamad Mostafa Nassar
Twitter:@NassarMohamadMR
In Exodus 3:22, YHWH encourages Hebrew women to break the 8th commandment by telling them to 'borrow' (which is substitute for steal) gold, silver and other things, before they flee out of Egypt.
Some of the translations have replaced the word 'borrow' to 'ask', so to make it seem that the verse does not sanction deception. There is a problem with this kind of interpretation. If we were to agree that the word 'ask' should be there instead of 'borrow', then why further down the verse is the word 'plunder' there? If there was no deception used here, why does one need to steal?
If the Hebrews asked for gold, silver and were given it voluntarily so they can keep it, then the verse does not make sense to state you can 'plunder' from the Egyptians later in the verse. So, the correct translations is that they borrowed and later deceptively stole from them.
Different Translations:
Webster's Bible Translation (WBT)
But every woman shall borrow of her neighbor, and of her that dwelleth in her house, jewels of silver, and jewels of gold, and raiment: and ye shall put them upon your sons, and upon your daughters: and ye shall spoil the Egyptians.
Modern English Version (MEV)
22 But every woman will borrow of her neighbor, and of her that sojourns in her house, articles of silver, and articles of gold, and clothing, and you will put them on your sons, and on your daughters—in this way you will plunder the Egyptians."
Orthodox Jewish Bible (OJB)
22 But every isha shall borrow of her neighbor, and of her that sojourneth in her bais, jewels of kesef, and jewels of zahav, and clothing; and ye shall put them upon your banim, and upon your banot; so ye shall plunder the Egyptians.
Reading the above translations is another clear evidence that the Bible does sanction deception. The Bible-commentators also agree, and say that God can do anything He wants, since He is above the Law.
Commentary
Calvin's Commentary on Exodus
22.But every woman shall borrow.

(47) Those who consider these means of enriching the people to be but little in accordance with the justice of God, themselves reflect but little how widely that justice of which they speak extends. I acknowledge that it is His attribute to defend every one's rights, to prohibit theft, to condemn deceit and rapine; but let us see what every one's property is. Who will boast that he has anything, except what is given him by God?

And all is given on this condition, that each one should possess according to His will whatever God pleases, who is free to take away at any moment whatsoever He has given. The Hebrews spoiled the Egyptians; and should the latter complain that an injury is done them, they would argue against God that He had transferred His own free gifts from them to others.

Would this complaint be listened to, that God, in whose hands are the ends of the earth, who by His power appoints the bounds of nations, and reduces their kings to poverty, had deprived certain persons of their furniture and jewels?

Another defense is set up by some, that the Hebrews took nothing which was not their own, but only the wages which were due to them; because they were iniquitously driven to servile labors, and had subsisted meanly upon what belonged to themselves.

And certainly it would have been just that their labor should have been recompensed in some way. But there is no need of weighing the judgment of God by ordinary rules, since we have already seen that all the possessions of the world are His, to distribute them according to His pleasure.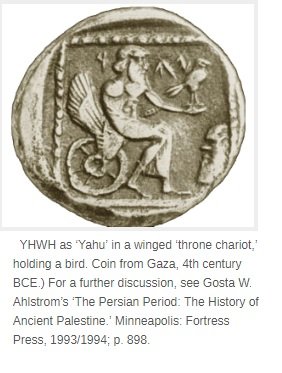 Nevertheless I do not thus suppose Him to be without law; for although His power is above all laws, still, because His will is the most certain rule of perfect equity, whatever He does must be perfectly right; and therefore He is free from laws, because He is a law to Himself, and to all. Neither would I simply say with Augustin,

(48) that this was a command of God which should not be canvassed but obeyed, because He knows that He commands justly, and that his servants must obediently perform whatever He commands.

This indeed is truly said, and yet we must hold fast that higher principle, that, since whatever people call their own they possess only by God's bounty, there is no juster title to possession than His gift. We will not therefore say that the Hebrew women purloined that which God ordered them to take, and which He chose to bestow upon them; neither will God be accounted unjust in bestowing nothing but what was His own.

(49) The word which I have translated "hospitem, " or "hostess," some understand as a "fellow- sojourner;" and this is not very important, because we gather from the other word, that the Egyptians were mixed among the Hebrews. In the end of the verse, because the original expresses, "ye shall put them upon your sons, and upon your daughters," almost all interpreters expound it to mean that they should ornament them; but it seems to me that it only refers to the abundance of the spoil; as much as to say, you shall not only obtain as much as you can carry yourselves, but shall also load your sons and daughters. [1]
The Interpreter's Bible
Legitimate spoils- Augustine's use of the metaphor of spoiling referred to in the Exeg has had many applications during the centuries. The underlying idea is that good people can profit of by rifling the stores of the ungodly of their material treasures, their worldly wisdom, canny ways, and bright ideas. In the first Gospel it seems to be one of the favourite ideas of Jesus. The children of the kingdom can learn much from the children of the world, 'If ye then being evil, know,… how much more shall father (Matt 7:11). [2]
Geneva Study Bible
Verse 22
But every woman shall borrow of her neighbour, and of her that sojourneth in her house, jewels of silver, and jewels of gold, and raiment: and ye shall put [them] upon your sons, and upon your daughters; and ye shall spoil the Egyptians.
(p) This example may not be followed generally: though at God's commandment they did it justly, receiving some recompence for their labours. [3]
John Trapp Complete Commentary
Ver. 22. Ye shall spoil the Egyptians.] By a special dispensation, which none could grant but the law maker. So Ezekiel 39:10. These jewels did afterwards become a snare to the Israelites in the matter of the golden calf. [4]
The Bible And Taqiyya =Deception
References:
[1] Commentaries On The Four Last Books Of Moses, Arranged In The Form Of A Harmony [Edinburgh: Printed For The Calvin Translation Society M. DCCC. LII.] By John Calvin, volume 1, page 81 – 83
[2] The Interpreter's Bible – The Holy Scriptures In The King James And Revised Standard Versions With General Articles And Introduction, Exegesis, Exposition For Each Book Of The Bible [Abingdon press – Thirty-ninth Printing – 1984] , volume 1 Page 876 – 877
[3] Geneva Study Bible
[4] John Trapp Complete Commentary